Yosemite National Park: Lembert Dome
Big on views and short on distance, this out-and-back climbs to the granite-topped Lembert Dome: sprawling panoramas of Tuolumne Meadows and the surrounding mountain country await.
Heading out the door? Read this article on the new Outside+ app available now on iOS devices for members! Download the app.
In Tuolumne Meadows, it's okay to get stuck in the nosebleed section. From the 9,450-foot summit of the exposed Lembert Dome, Tuolumne's gently rolling grasslands and sprawling pine forests unfold toward a horizon of cloud-scraping peaks and toothy, white-crested ridgelines. The hike to Lembert's rounded summit is short but steep, and the views are among Yosemite's best.
Begin by crossing Tioga Road and pushing upward through a shady glen of lodgepole pines. Turn left on a spur trail and climb gently until emerging from the forest onto sun-blasted granite slabs. As the trail disappears, use hands and feet to scamper up the grippy slopes. Studded with the occasional whitebark pine and mountain hemlock, Lembert's uppermost stretches delve into a natural, granite stairway.
From the mound's skybox summit, revel in the 360-degree display of jaw-dropping scenery encircling the horizon. To the south, Pothole Dome, Johnson Peak, Mount Lyell and the ice-crowned Cathedral Range are visible, while Mounts Lewis, Gibbs and Dana rise to the east. Mount Conness adorns the northern panorama, as Falls Ridge drops into Tuolumne's expansive western forestland. Sample a variety of vantage points from across the spacious summit before retracing your steps to the trailhead.
Lembert draws crowds on most summer days. Early mornings and late evenings mark your best shot at solitude. For an add-on to this quick 2-miler, consider a side-trip to the tranquil Dog Lake.
PLAN IT
GUIDEBOOK AND MAP The Complete Guidebook to Yosemite National Park, 6th Edition ($12.95, yosemitegifts.com). Consult the time-tested authority on Yosemite, or plan other trips in the park using BACKPACKER's Destination's page (backpacker.com/destinations/category/206). Get around the park using Yosemite's free shuttle service (nps.gov/yose/planyourvisit/upload/valleyshuttle.pdf).
FEES/PERMITS To enter park: $20 per car, $10 per pedestrian/ bicyclist. Pass is valid for seven days. Backcountry permits are required for all overnight stays from May through October. Reservations for a permit can be obtained no earlier than 24 weeks before the first night of your stay. Permits cost $5 per reservation and $5 per person in the party. Depending on availability, permits can also be obtained at the wilderness center on the day of your trip.
CONTACT Call the Wilderness Permit Office at (209) 372-0740; nps.gov/yose/planyourvisit/wildpermits.htm
CONDITIONS Tioga Pass Road (Highway 120) is closed between October and May. Water is available along the trail at mile 2.8, mile 3.8, mile 5.4 (seasonal), mile 7.9, mile 11.7, mile 13, and mile 14.4.
GPS DATA Download tracks and waypoints, print or order custom topos, from the menu on the left.
LOCAL LINKS
GAS
LEE VINING: CHEVRON
51557 Highway 395
Lee Vining, CA 93541
(760) 647-6330
GROVELAND: CLAIM JUMPER OUTPOST
17586 Highway 120
Groveland-Big Oak Flat, CA 95305
(209) 962-7153
GEAR
MAMMOTH MOUNTAINEERING SUPPLY
3189 Main St.
Mammoth Lakes, CA 93546
(888) 395-3951
GROCERIES
EL PORTAL: EL PORTAL MARKET
10913 Highway 140
El Portal, CA 95318
(209) 379-2700
MAMMOTH LAKES: VONS
481 Old Mammoth Rd.
Mammoth Lakes, CA
(760) 934-4536
RESTAURANTS
MAMMOTH LAKES: ANGEL'S RESTAURANT
20 Sierra Blvd.
Mammoth Lakes, CA 93546
(760) 934-7427
CURRY VILLAGE: DEGNAN'S DELI
9015 Village Dr.
Curry Village, Yosemite National Park, CA 95389
(290) 372-8454
LEE VINING: NICELY'S RESTAURANT
Highway 395 and 4th St.
Lee Vining, CA 93541
(760) 647-6477
GROVELAND: CAFÉ CHARLOTTE
18736 Main St.
Groveland, CA 95321
(209) 962-6455
EL PORTAL: YOSEMITE VIEW RESTAURANT
11156 Highway 140
El Portal, CA 95318
(209) 379-2681
-Text: Brian Beer. Map and photographs: Jeff Chow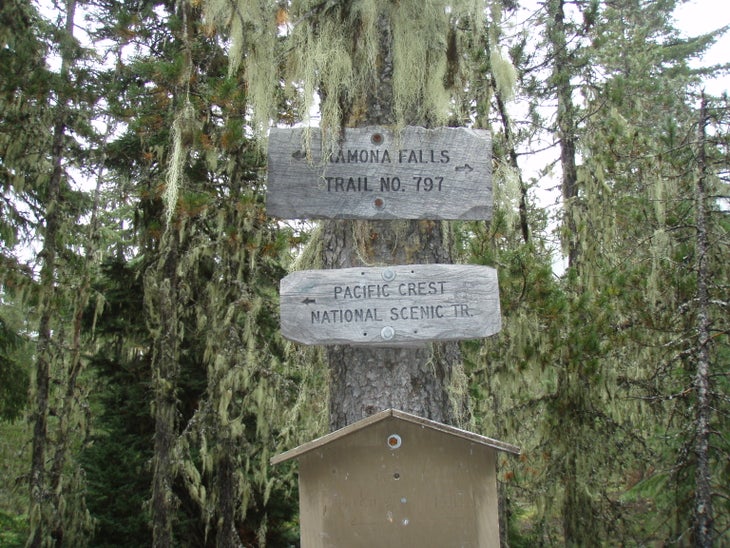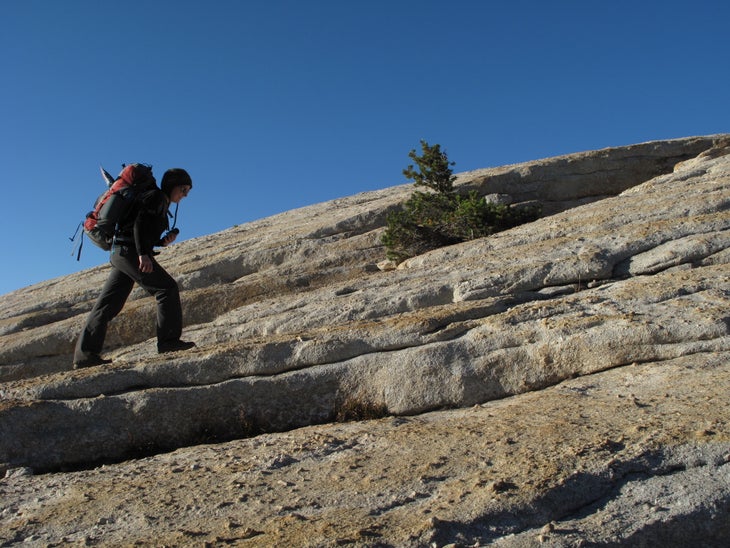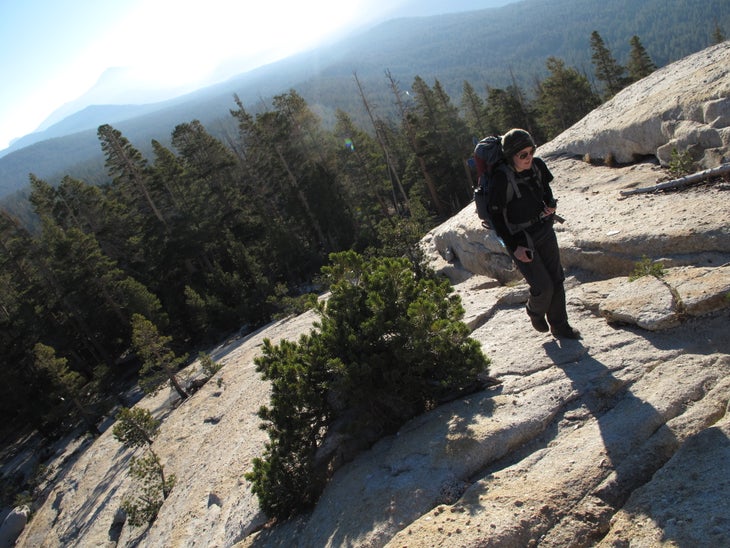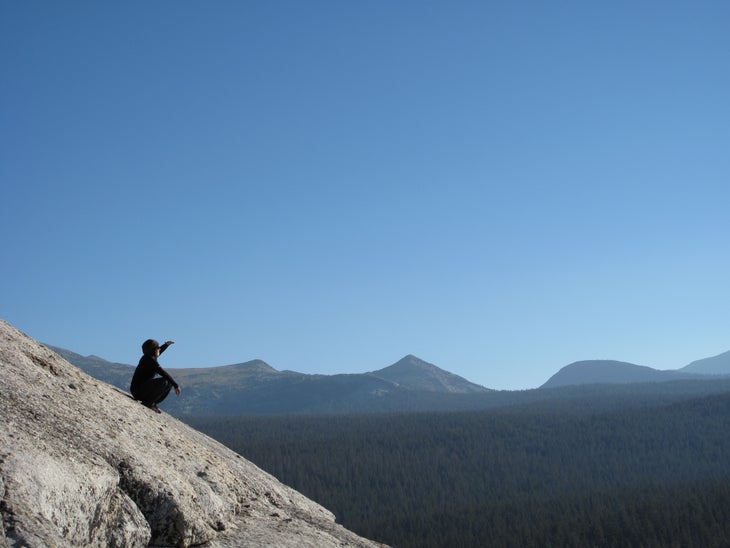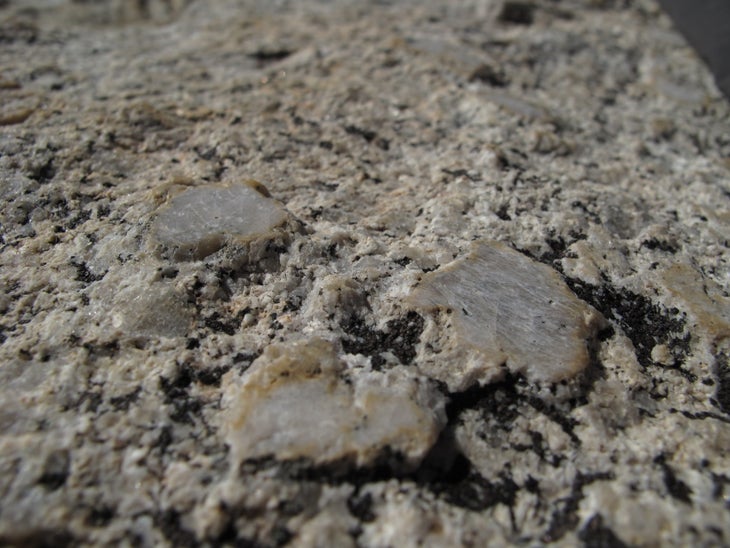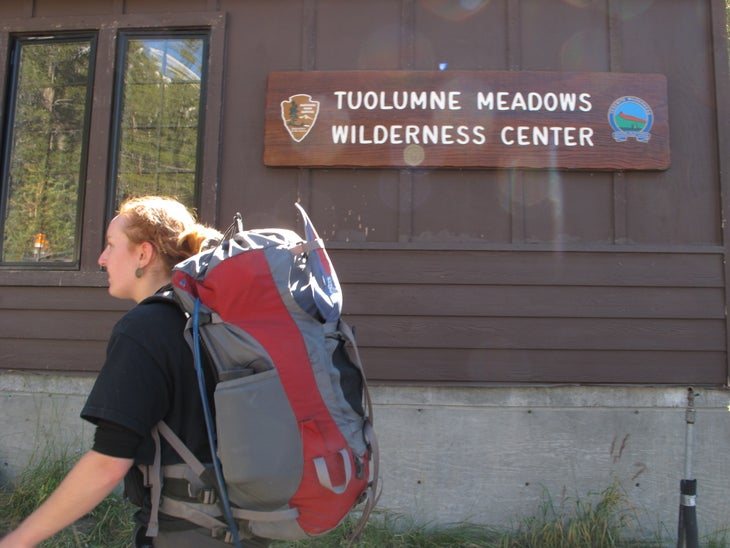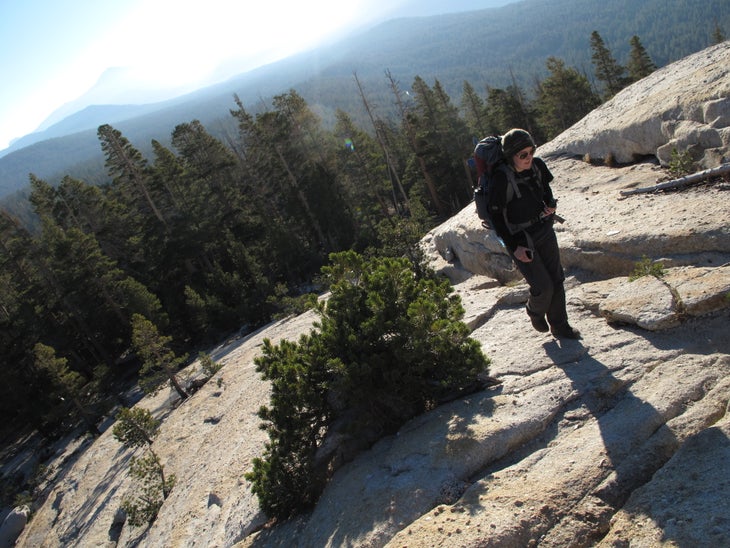 Trail Facts
Waypoints
LMB001
Location: 37.878033, -119.3386
From Tioga Pass Road (Highway 120), turn onto Tuolumne Meadows Lodge Road: the parking lot and trailhead sit on the north side of the road. Cross Tioga Road and climb through a tunnel of lodgepole pine to get started.
LMB002
Location: 37.88325, -119.339383
At the Y-junction, turn left to climb Lembert Dome. The grade is gentle until you reach Lembert's exposed, granite dome.
LMB003
Location: 37.88285, -119.344698
Emerge from the woods onto bare granite slickrock. The trail disappears here, but the grippy rock provides a good surface for climbing. Continue tracing Lembert's ridgeline until reaching a small dip just before the peak. From there, curve up and to the left to reach the summit.
LMB004
Location: 37.882, -119.347117
From the granite-topped Lembert Dome, enjoy prime panoramas of Yosemite's high country. The jagged spires of the Cathedral Range tower to the south, while the Sierra Nevada dominate the northeastern horizon and Tuolumne Meadows sprawl to the west. Ragged Peak, which stands above the Young Lakes, is visible to the north. After savoring the views, backtrack to Waypoint 2 and turn right to return to the trailhead. The left fork leads to Dog Lake and Young Lakes.
Wilderness Boundary
Location: 37.8798, -119.339183
Cross the wilderness boundary and head north to get started.
Climbing Lembert Dome
Location: 37.883119, -119.34401
Ascend grippy slabs of granite to reach the exposed peak of Lembert Dome.
Lembert Dome
Location: 37.882848, -119.344954
Spectacular, above-treeline panoramas await from the top of Lembert Dome
Granite And Timber
Location: 37.88175, -119.346983
As mountains loom on the horizon, Lembert Dome's bare granite slopes provide a stark contrast to the sprawling forest stretching from Tuolumne Meadows.
Rock
Location: 37.88205, -119.346133
Granite comprises Lembert Dome's exposed summit.
Tuolumne Meaows Wilderness Center
Location: 37.876983, -119.3459
Bear canisters and backcountry permits are available here, but neither are necessary for this quick day hike.
Lembert Dome
Location: 37.882881, -119.345169
Notch 360-degree views from the top of Lembert Dome: Cathedral Peak, Johnson Peak, Mount Florence and Mount Lyell to the south; Mount Gibbs, Mount Dana and White Mountain to the east; Mount Conness and Ragged Peak to the north; and Tuolumne Meadows stretching west.