Yosemite National Park: Dewey Point Snowshoe (Winter Route)
This 7.2-mile snowshoe to Dewey Point tops out at one of Yosemite Valley's most spectacular views--a panorama stretching from El Capitan to Half Dome.
Heading out the door? Read this article on the new Outside+ app available now on iOS devices for members! Download the app.
Strap on snowshoes, and you'll enjoy some of Yosemite's most remarkable pinnacle-top views in total solitude. And this beginner-friendly 7.2-mile (round-trip) snowshoe trek is a perfect place to start. The route crosses gentle, rolling terrain dotted with lodgepole pines, ending at 7,385-foot Dewey Point, with views of Half Dome and Clouds Rest.
From Badger Pass Ranger Station, snowshoe northeast along Glacier Point Road (don't walk in the machine-groomed cross-country ski trail) for .7 mile to a junction with the Ridge Trail—an alternate, more strenuous route to Dewey Point. Stay straight and ascend moderately for another quarter-mile to the Meadow Trail (directly across from Summit Meadow).
Turn northeast (left), and if there isn't a path already broken, follow the triangular reflectors through the trees. In .9 mile, you'll reach Dewey Meadow. Surrounded by red fir and lodgepole pines, this long, flat meadow is the perfect place to break and scan for animal tracks.
From here, continue north to cross the meadow, then head .5 mile through dense, lichen-covered pines and drop into a small valley. Reach the junction of the Ridge and Meadow Trails in .3 mile. Soon after, you'll get your first glimpse of Half Dome and Clouds Rest.
Continue north as the route roller-coasters to the top of Dewey Point, 3.6 miles from the trailhead. El Capitan, towering 3,500 feet above Yosemite Valley, soars directly across from you; Mt. Hoffman and Mt. Conness rise to the northeast. Camping on Dewey Point proper isn't allowed, so cruise 200 feet back into the woods; find a level site off-trail and away from snow-loaded trees. Return the way you came.
-Mapped by Dave Miller
Permits: Required. Self-register at Badger Pass Ranger Station (209-372-0740; nps.gov/yose).
Gear Up: Yosemite Mountain Shop (209-372-8396) in Curry Village has most supplies. Rent snowshoes at Badger Pass cross-country ski center ($19.50/day, 209-372-8444, yosemitepark.com/BadgerPass.aspx).
Contact: Yosemite National Park, (209) 372-020; nps.gov/yose/
FREE TRIP PLANNERS Get news on vacation deals and lodging at myyosemitepark.com
GAS
Lee Vining: Chevron
51557 Highway 395
Lee Vining, CA 93541
760-647-6330 
Groveland: Claim Jumper Outpost
17586 Highway 120
Groveland-Big Oak Flat, CA 95305
209-962-7153 
GEAR
Mammoth Mountaineering Supply
3189 Main St.
Mammoth Lakes, CA 93546
888-395-3951 
GROCERIES
Mammoth Lakes: Vons
481 Old Mammoth Rd.
Mammoth Lakes, CA;
760-934-4536 
RESTAURANTS
Mammoth Lakes: Angel's Restaurant
20 Sierra Blvd.
Mammoth Lakes, CA 93546
760-934-7427
Curry Village: Degnan's Deli
9015 Village Dr.
Curry Village, CA 95389
290-372-8454 
Groveland: Cafe Charlotte
18736 Main St.
Groveland, CA 95321
209-962-6455
Lee Vining: Nicely's Restaurant
Highway 395 and 4th St.
Lee Vining, CA 93541
760-647-6477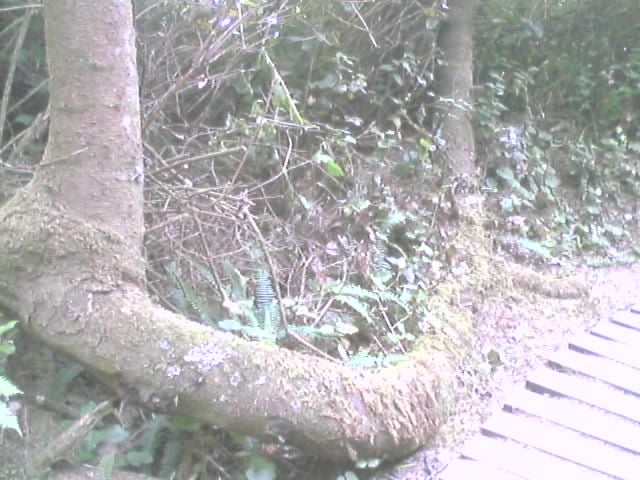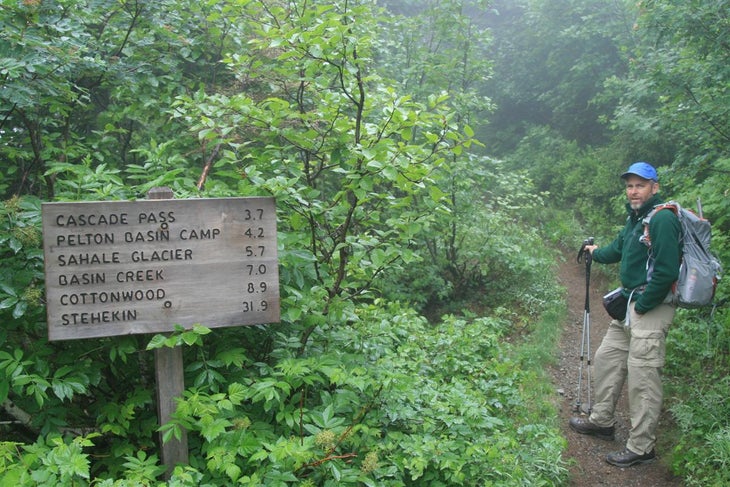 Trail Facts
Waypoints
Trailhead.
Location: 45.3413047790527, -123.97452545166
Trailhead
Excellent Northern View.
Location: 45.3388252258301, -123.993614196777
Excellent view of the north coastline of the large inlet.
First bridge/boardwalk.
Location: 45.3399124145508, -123.983779907227
The first of many short bridges/boardwalks on this trail. This area can be quite wet, even in the summer, so these help with the mud.
Slight view past no trespassing sign.
Location: 45.3396301269531, -123.992401123047
Sign on the right suggesting to not go beyond this point (down the hill to the right, not on the designated trail). From this point there are limited views of the north coast line.
Salmon Berry
Location: 45.3405494689941, -123.98893737793
Many large salmon berry bushes are found along the trail here.
U hemlock tree.
Location: 45.3377456665039, -123.998916625977
Unique hemlock tree in the shape of a U.
U tree.
Location: 45.3377456665039, -123.998916625977
Unique hemlock tree in the shape of a U.
Trailhead Sign.
Location: 45.3413047790527, -123.97452545166
Sign at the trailhead.
Second bridge on the trail.
Location: 45.3393478393555, -123.986656188965
The second bridge.
Viewpoint at end of trail.
Location: 45.3376426696777, -124.006767272949
Excellent viewpoint high on cliff above the ocean. Great views west and south. Bench makes for a nice place to eat lunch.
Southern Cliff view.
Location: 45.3375129699707, -124.00089263916
Nice view from the cliff, of the southern shore.