Yellowstone National Park: Specimen Creek Loop
Trace Specimen Creek to two backcountry lakes and tour remote mountain landscapes on this solitary, 22.5-mile trek in Yellowstone National Park.
Heading out the door? Read this article on the new Outside+ app available now on iOS devices for members! Download the app.
This remote, 22.5-mile lasso loop in Yellowstone National Park's northwest reaches traces Specimen Creek en route to two backcountry lakes. From the Specimen Creek Trailhead, follow the trail northeast 2 miles to a Y-junction. Bear left to start the clockwise loop. As the path winds north up the creek valley, it crosses several streams and passes a couple campsites. After 6 miles, turn right at a 3-way junction and start the climb to Crescent Lake, a small tarn tucked below a majestic cirque. Spend the night here, then continue hiking northeast to a cliff (mile 10.4) that marks the boundary of Yellowstone; views of Gallatin National Forest extend to the north.
From here, bear right along the edge of the cliffs and head southeast to High Lake, a popular wildlife hang-out. After skirting the shores of the lake, follow the East Fork Specimen Creek to the southwest—passing through more forest and meadows. Near mile 16, turn right at the T-junction onto Sportman Lake Trail. Hike west 4.6 more miles to complete the loop. Turn left for the 2-mile stretch back to the trailhead.
PERMIT: Overnight camping in Yellowstone National Park requires a backcountry permit. Check out the latest fees and more details at nps.gov/yell/planyourvisit/backcountryhiking.htm.
MORE PARK INFO: Yellowstone National Park, (307) 344-7381; nps.gov/yell/.
-Mapped by Jeff Chow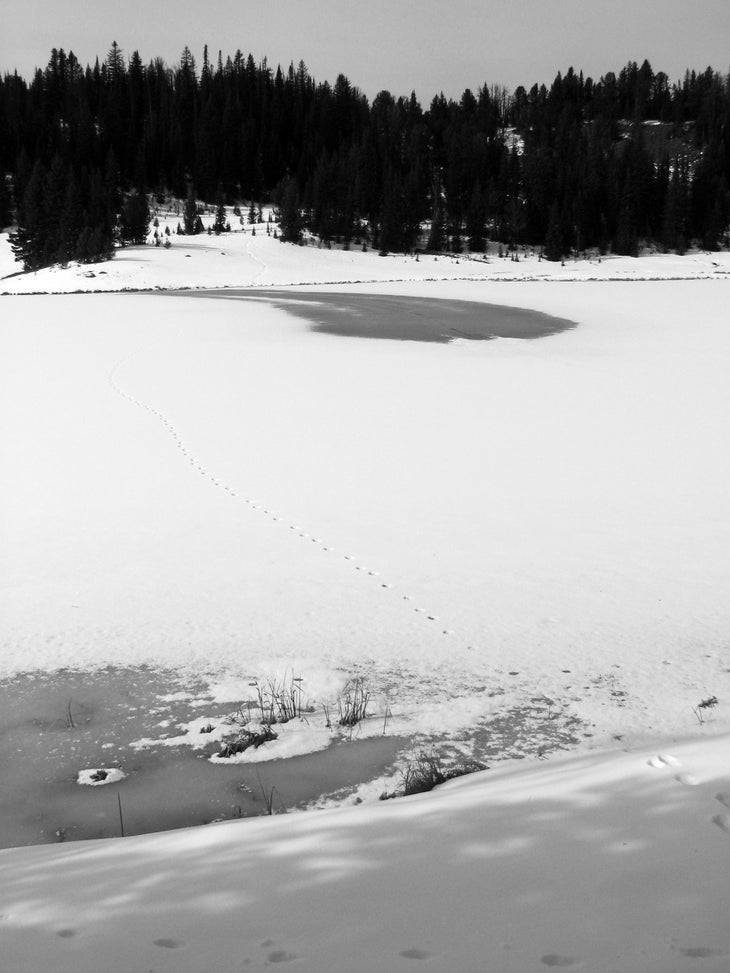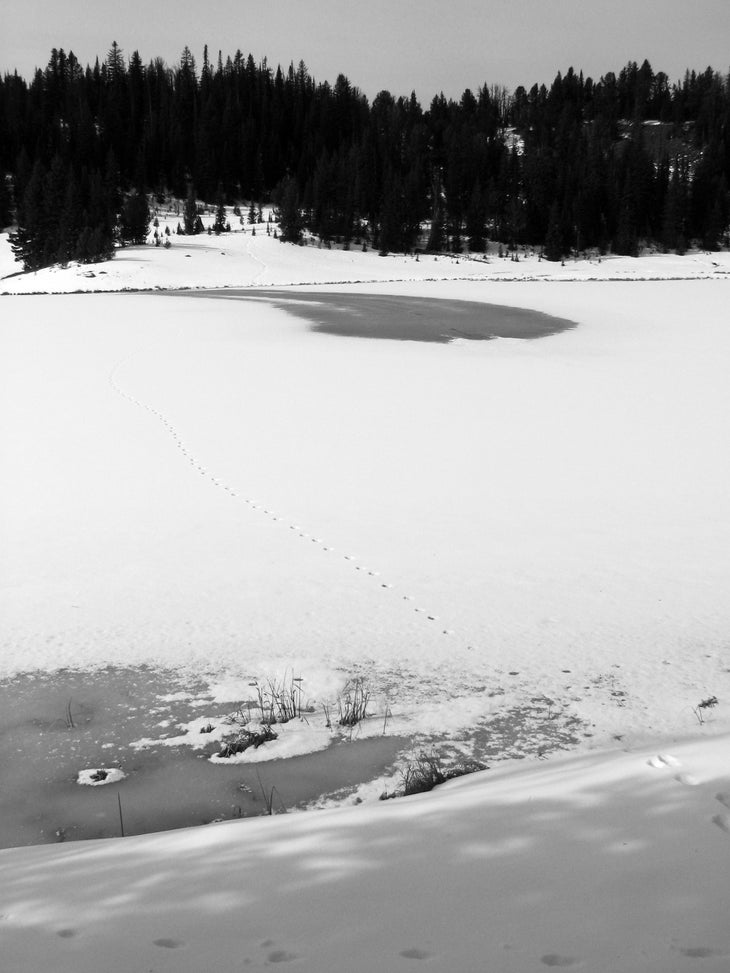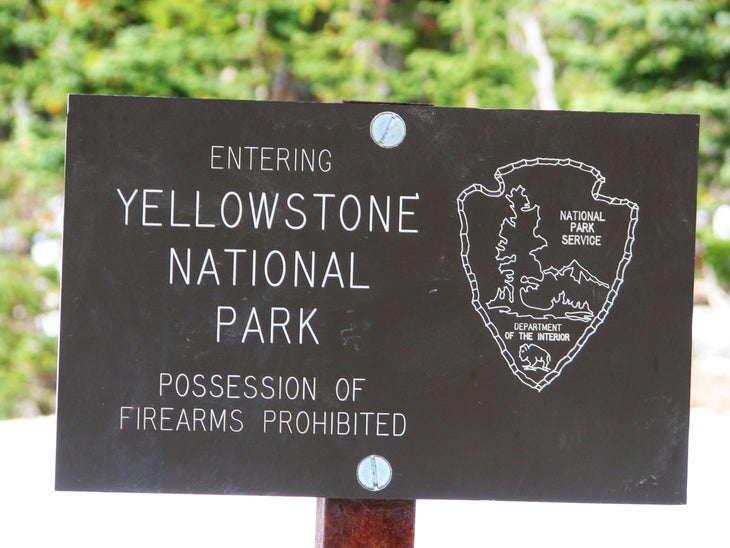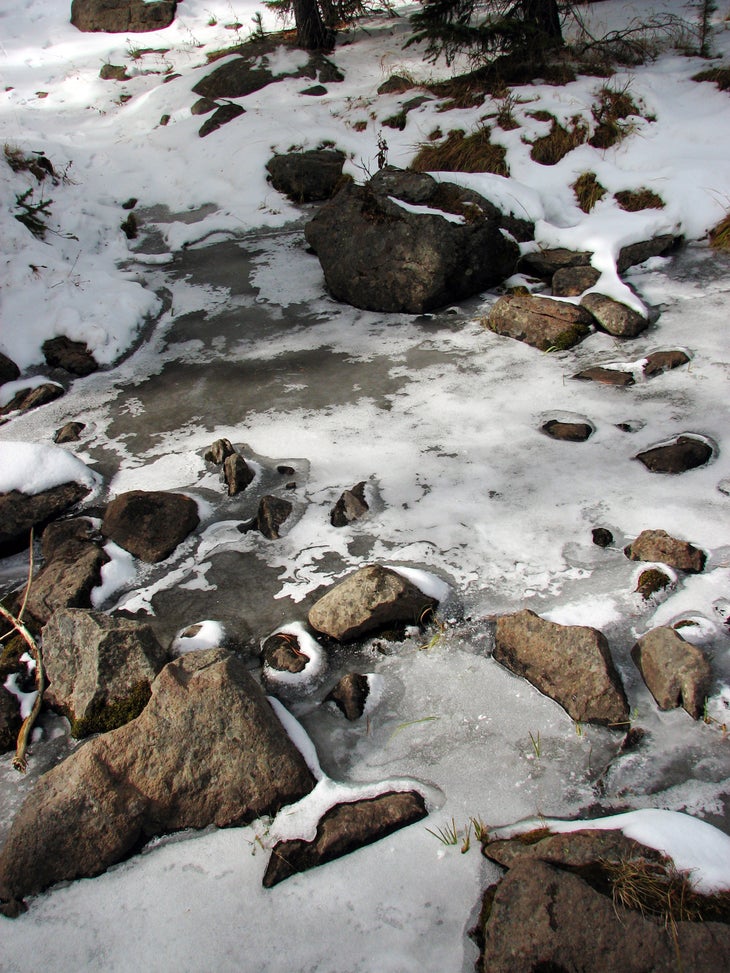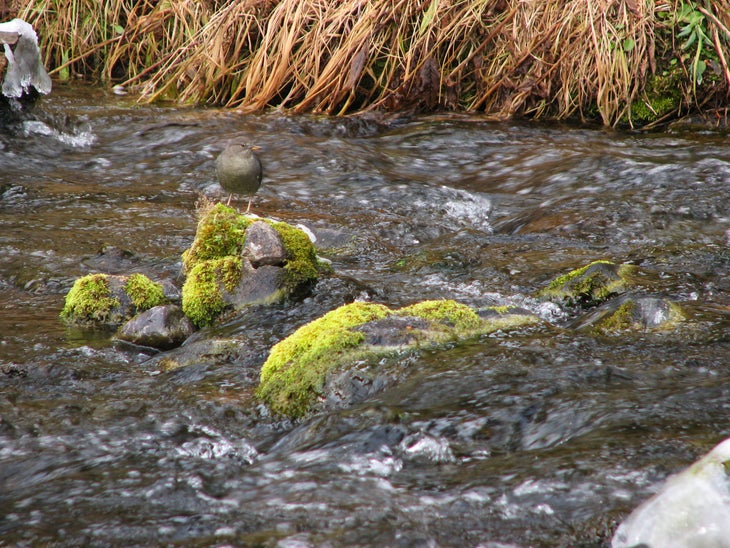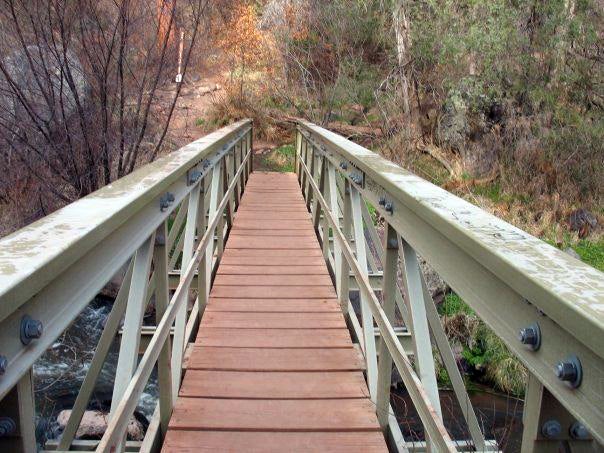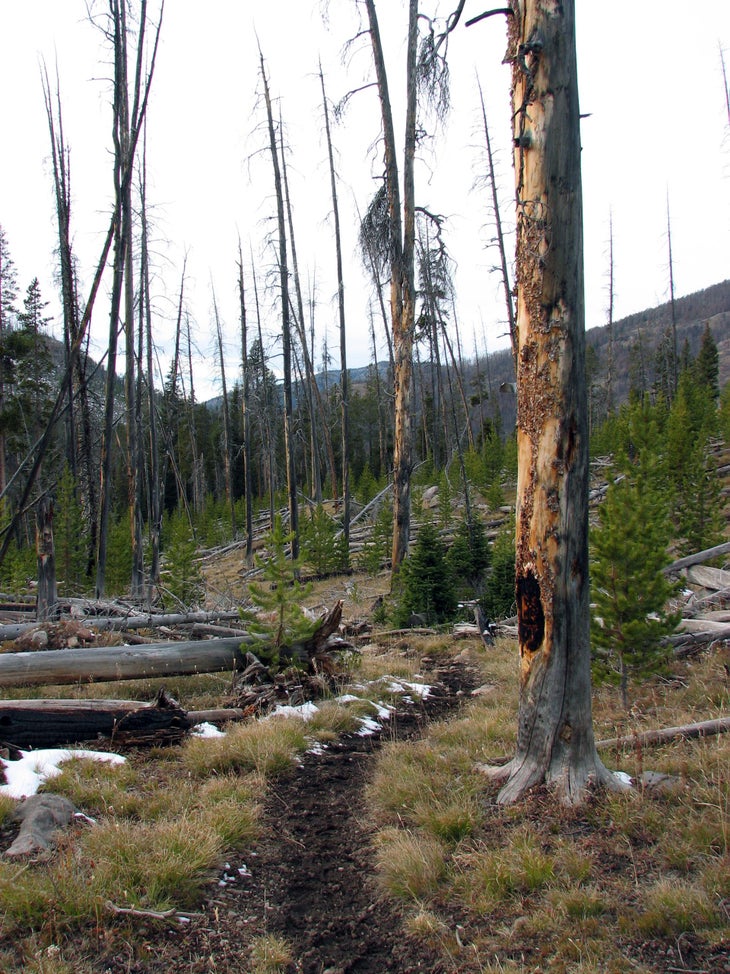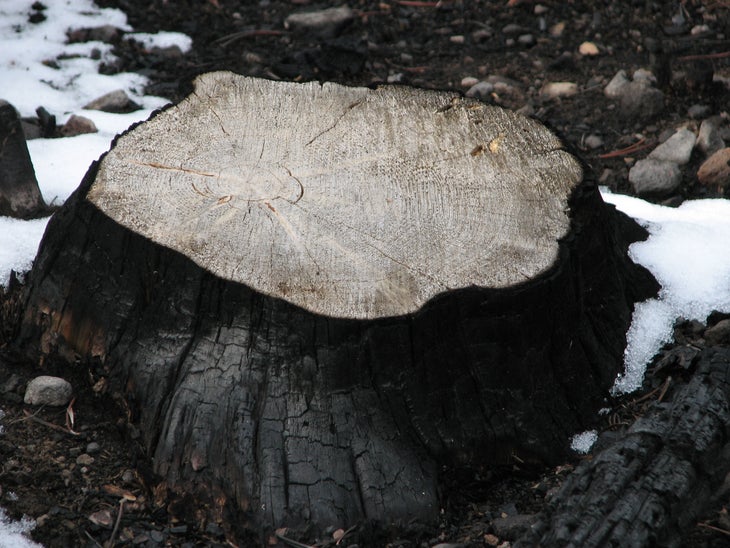 Trail Facts
Waypoints
SPC001
Location: 45.0124654, -111.0808808
Specimen Creek Trailhead: Hike northeast on smooth, flat trail. Ahead, the path climbs gently through the Specimen Creek valley, which is sparsely-covered with spruce and fir forest.
SPC002
Location: 45.020268, -111.066165
Cross small stream in an open meadow.
SPC003
Location: 45.0216877, -111.0637844
Cross a bridge, then continue northwest through lodgepole forest.
SPC004
Location: 45.025778, -111.053163
Pass a recent burn area on the left.
SPC005
Location: 45.0280803, -111.0477555
Veer left @ Y-junction onto North Fork Specimen Creek Trail and start the clockwise loop.
SPC006
Location: 45.028622, -111.045831
Pass Campsite WE1 at a picturesque horseshoe bend in Specimen Creek. Old growth lodgepole pine and Douglas firs flank the trail.
SPC007
Location: 45.040661, -111.031876
Cross a small stream.
SPC008
Location: 45.051427, -111.026736
Hop across the twisting stream before entering a denser fir forest.
SPC009
Location: 45.063751, -111.022276
Campsite WE4 is located on the left along the stream.
SPC010
Location: 45.070888, -111.01507
Catch a glimpse of the pass through the trees.
SPC011
Location: 45.071297, -111.011089
Turn right @ Y-junction and leave the Specimen Creek Trail. Next, the climb to Crescent Lake begins with a series of steep switchbacks.
SPC012
Location: 45.0615861, -110.9957957
Crescent Lake: Tucked at the foot of a cirque, this tarn is fed by snowmelt from the mountains above it. Spend the night here and in the morning tackle a steep ascent northeast. Eventually, the terrain becomes more gradual with some minor descents.
SPC013
Location: 45.072885, -110.973956
Cross an open gully with a small pond on the left.
SPC014
Location: 45.071713, -110.966852
Climb up to a gentle ridge with views of the Gallatin Range. Electric Peak towers to the left.
SPC015
Location: 45.0724447, -110.9592104
After the descent, turn left at an unmarked junction for a gentle climb.
SPC016
Location: 45.0733994, -110.9498763
Reach the edge of a cliff, which marks the boundary of Yellowstone National Park. Gallatin National Forest extends into the distance. Descend southeast to another bowl along the edge of the park.
SPC017
Location: 45.0647461, -110.9366155
Bear right, heading south to High Lake.
SPC018
Location: 45.0577627, -110.937624
High Lake: A hot spot for wildlife viewing. Fox, mountain lions, and a myriad of other wildlife visit this remote lake to quench their thirst. Turn right to reach Campsite WD5. Continue south to reach Campsite WD4.
SPC019
Location: 45.0579711, -110.9404993
Campsite WD5: Hang your food on the pole located here. Find nice tent spots up and over the hill; views of the lake and potential wildlife viewing opportunities.
SPC020
Location: 45.0553299, -110.9373021
The trail passes Campsite WD4.
SPC021
Location: 45.0549206, -110.9365189
The trail briefly leaves the park boundaries before curving back in.
SPC022
Location: 45.0429898, -110.9510136
Briefly climb out of the valley.
SPC023
Location: 45.042894, -110.95225
Cross 3 small streams on this twisty roller-coaster ride in the trees.
SPC024
Location: 45.041481, -110.95631
Cross a medium-sized stream.
SPC025
Location: 45.030211, -110.963321
Cross small Specimen Creek Fork.
SPC026
Location: 45.028389, -110.962692
In this open meadow, cross the zigzagging streams at the skinny spots.
SPC027
Location: 45.025672, -110.965225
At this T-junction, turn right onto Sportman Lake Trail.
SPC028
Location: 45.025581, -110.96615
Pass the trail to Campsite WD6 on the right.
SPC029
Location: 45.026399, -110.978898
Cross South Fork Specimen Creek on a large log bridge. You'll spot Campsite WD1 before continuing down the valley.
SPC030
Location: 45.024506, -110.99454
Leave the trees for open meadows.
SPC031
Location: 45.029375, -111.008275
Cross this small stream and enter a burn area with grand views.
SPC032
Location: 45.028572, -111.011489
Cross South Fork Specimen Creek.
SPC033
Location: 45.027576, -111.0465163
Cross a bridge over Specimen Creek. Ahead, turn left at the Y-junction with Specimen Creek Trail (Waypoint 5) for the short trek back to the trailhead.
High Lake
Location: 45.0580204, -110.9383965
High Lake
Location: 45.0580545, -110.9385842
Entering Yellowstone National Park
Location: 45.0556709, -110.93705
Frozen Creek
Location: 45.0420005, -110.9539318
East Fork Specimen Creek
Location: 45.025355, -110.977016
Creek Crossing
Location: 45.025467, -110.978127
Burn Area
Location: 45.0245846, -110.9932423
Burned Tree
Location: 45.026439, -111.019525