Yellowstone National Park: Nez Perce Creek
Experience the grandeur of Yellowstone National Park on this 14.4-mile out-and-back that crosses picturesque meadows and traces a trout-filled stream.
Heading out the door? Read this article on the new Outside+ app available now on iOS devices for members! Download the app.
This picturesque, 14.4-mile hike in Yellowstone National Park traverses the vast meadows where members of the fleeing Nez Perce tribe captured park visitors in the summer of 1877. Forced from their lands by the ensuing U.S. Army, the Nez Perce abducted a total of 25 Yellowstone visitors to obtain supplies for their flight north to Canada.
From the trailhead, hike east through open meadows dotted with grazing bison. The trail skirts several thermal features and the meandering Nez Perce Creek—home to rainbow and brown trout. About 2 miles in, cross the creek on a rustic bridge, then hop over Magpie Creek 2.5 miles later. From here, continue east another 2.2 miles to Cowan Creek, named for George and Emma Cowan, two of the visitors abducted by the Nez Perce. Soak up the scenery, then turn around for the return trip to the trailhead.
PERMIT Overnight camping in Yellowstone National Park requires a backcountry permit. Check out the latest fees and more details at nps.gov/yell/planyourvisit/backcountryhiking.htm
MORE PARK INFO Yellowstone National Park, (307) 344-7381; nps.gov/yell/
-Mapped by Jason Kauffman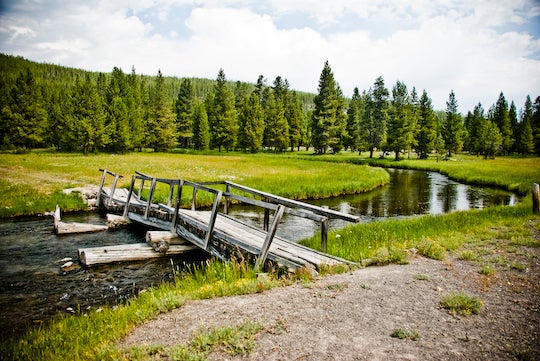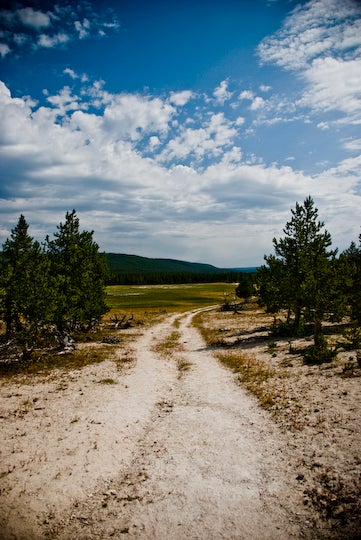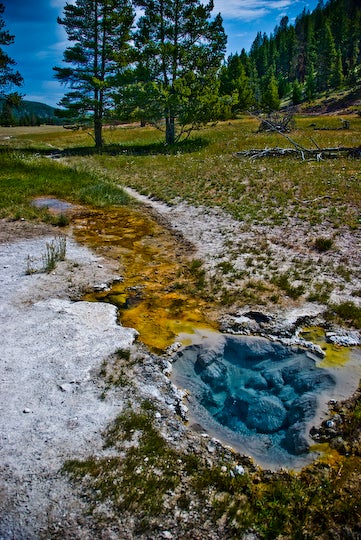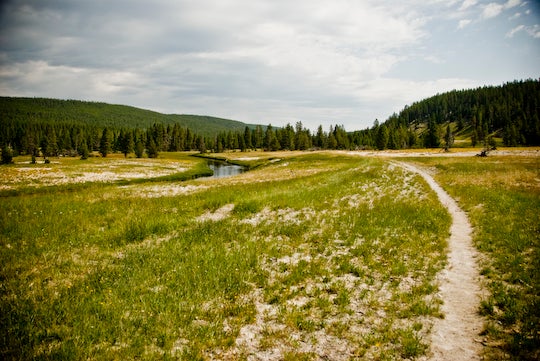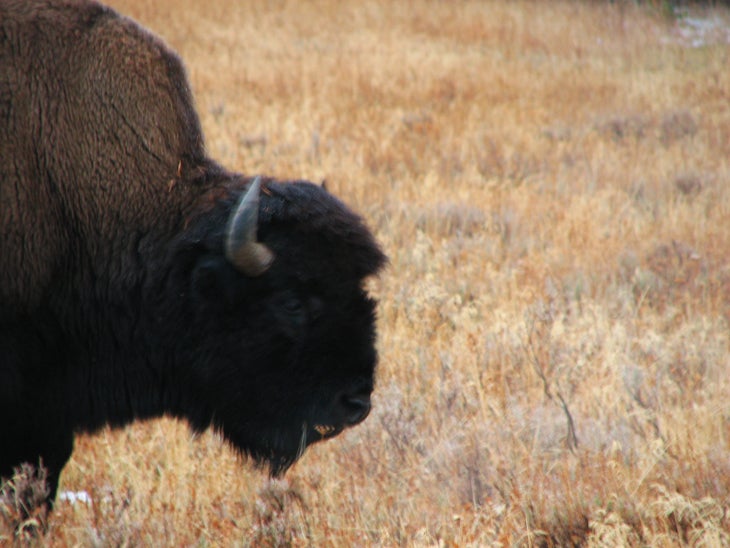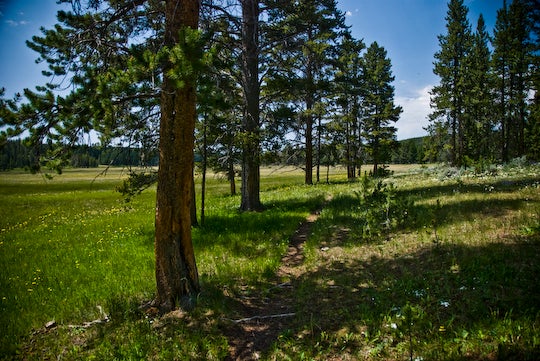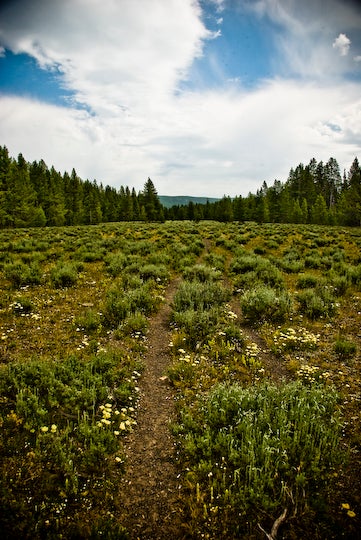 Trail Facts
Waypoints
NEZ001
Location: 44.5699566, -110.8161199
Set out through open meadows, which are popular with grazing bison. The wide trail winds to the east through the Porcupine Hills.
NEZ002
Location: 44.5708849, -110.8113865
Hike past the first of several interesting thermal features that dot Nez Perce Creek. Look for the Morning Mist Springs on the left-hand side of the trail.
NEZ003
Location: 44.573726, -110.8000567
Travel past picturesque views of the meandering Nez Perce Creek on the left.
NEZ004
Location: 44.5769573, -110.7910252
Stay right where trail splits.
NEZ005
Location: 44.5779508, -110.7893622
Stop and check out the colorful thermal pot nestled in the grass beside the trail. Caution: Watch your footing around crusted edges.
NEZ006
Location: 44.584301, -110.7790947
Cross a rickety, wooden footbridge over Nez Perce Creek. Watch for trout darting through the water.
NEZ007
Location: 44.5944248, -110.7360935
Enter a sprawling meadow with distant views to the north of Mary Mountain's wooded crest.
NEZ008
Location: 44.5960063, -110.7327676
Cross Magpie Creek (there's no bridge, but it's a small crossing). The treed shoreline provides a perfect break spot.
NEZ009
Location: 44.5965372, -110.7028985
The trail enters a vast meadow. Take in the expansive scene before continuing to the northeast.
NEZ010
Location: 44.5985693, -110.6933981
The trail intersects Cowan Creek. In the summer of 1877, George and Emma Cowan (early tourists to the park) were captured here by members of the Nez Perce tribe who were being pursued by the U.S. Army. To add mileage to this trip, continue east toward Mary Lake, or turn around and retrace your steps to the trailhead.
Bridge over Nez Perce Creek
Location: 44.584301, -110.7789767
Meadows along Nez Perce Creek
Location: 44.570354, -110.8132553
Boiling Thermal Pot
Location: 44.5779813, -110.7892334
Views of Nez Perce Creek
Location: 44.5829485, -110.7816696
Hiking through open meadows in the Nez Perce Creek country.
Solitary Bison
Location: 44.5907575, -110.7647395
A lone bison bull attempts to ward off Nez Perce Creek's persistent mosquitoes by rolling in the dirt.
Tree-Lined Trail
Location: 44.5939358, -110.7390761
Lodgepole pines offer some shade.
Sagebrush Meadow
Location: 44.5965296, -110.7028395
Sagebrush dotted meadows on benches above Nez Perce Creek are characteristically much drier.