Yellowstone National Park: Heart Lake
Experience world class fly-fishing, wildlife sightings, and to-die-for campsites on this 16.2-mile out-and-back to the second largest backcountry lake in Yellowstone National Park.
Heading out the door? Read this article on the new Outside+ app available now on iOS devices for members! Download the app.
There's good reason why Heart Lake is one of Yellowstone National Park's most popular backcountry destinations: it's got it all. Nature lovers can observe the wide variety of wildlife that live around the lake—elk, trumpeter swans, grizzly bears, and gray wolves (look for paw prints in the dusty trail). Avid anglers can fine-tune their casting technique while fishing for cutthroat trout, and backpackers can sleep under starry skies in campsites that dot the remote shoreline.
The 16.2-mile out-and-back starts at the Heart Lake Trailhead and winds to the east for a gradual 4-mile climb to the route's highpoint. At 8,140 feet, this point offers intermittent views of the lake and Factory Hill directly to the south. Half a mile later the trail's major descent begins, losing 500 feet in 1 mile as it enters Heart Lake Geyser Basin, an isolated basin peppered with fumaroles and hot springs. The route touches the gravelly banks of Heart Lake at mile 7.6 and veers west for the final half-mile traverse to a group of backcountry campsites (reservations required). Set up camp and stay for a day or two, or turn around and follow the same route back to the trailhead.
Note: The large bear management area surrounding Heart Lake is closed to hikers from April 1 through June 30.
PERMIT Overnight camping in Yellowstone National Park requires a backcountry permit. Check out the latest fees and more details at nps.gov/yell/planyourvisit/backcountryhiking.htm.
MORE PARK INFO Yellowstone National Park, (307) 344-7381; nps.gov/yell/
-Mapped by Jason Kauffman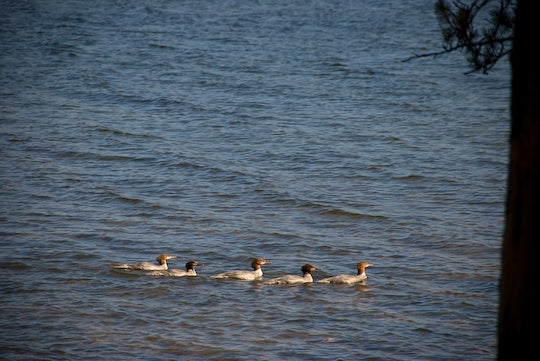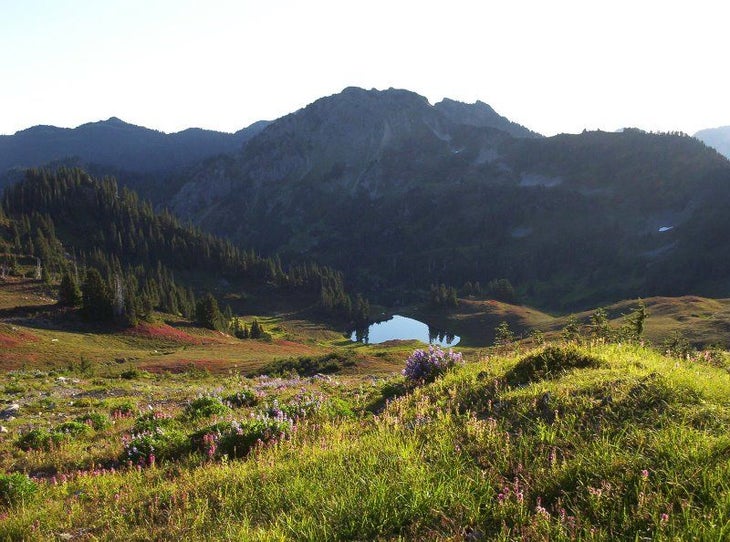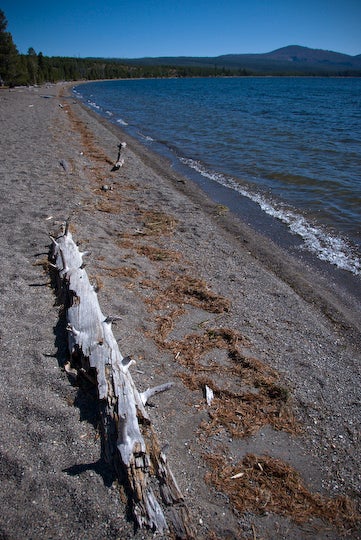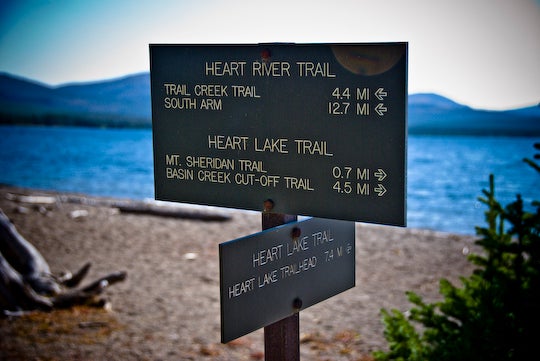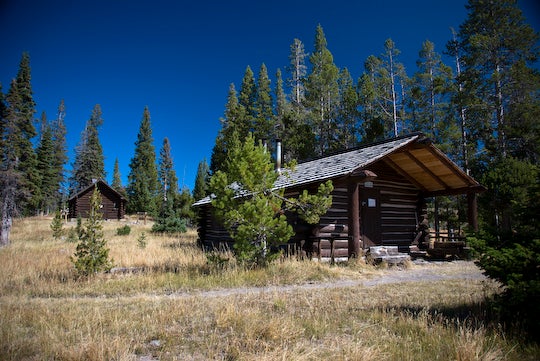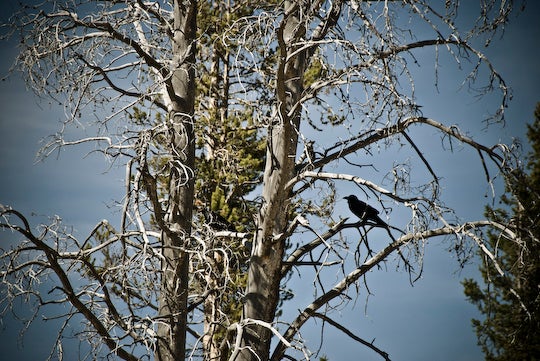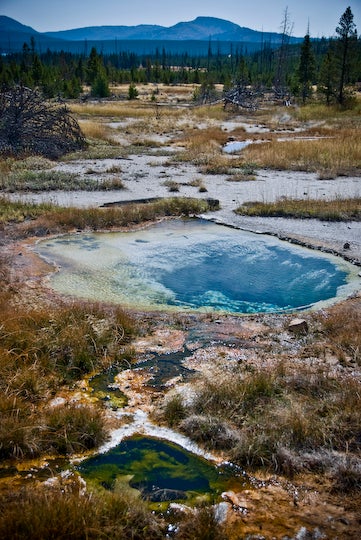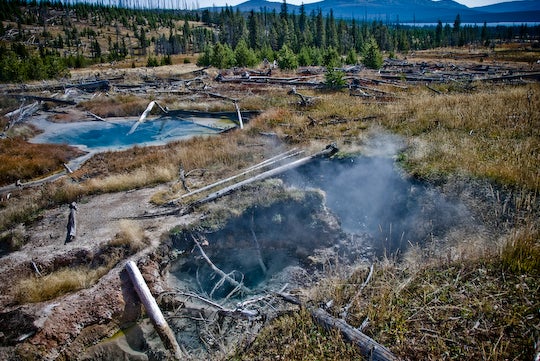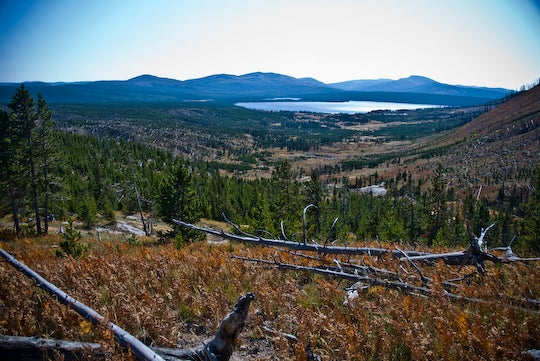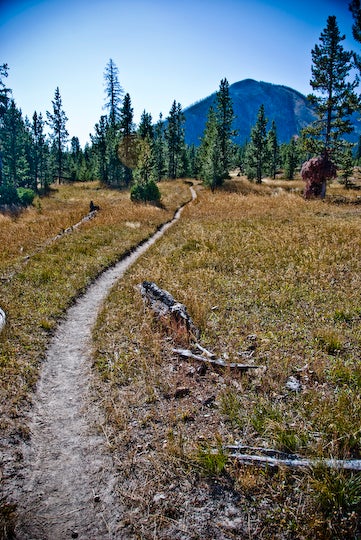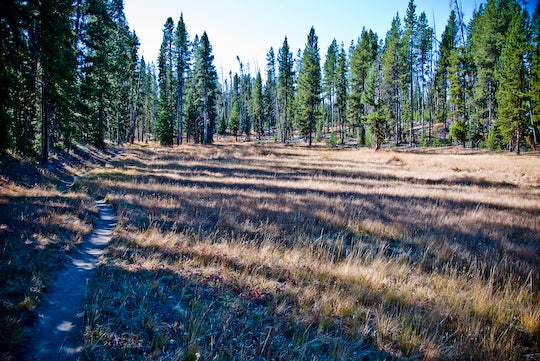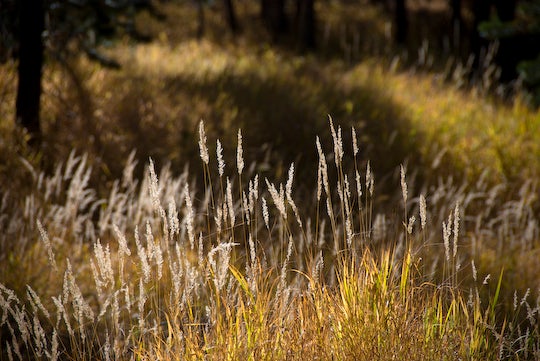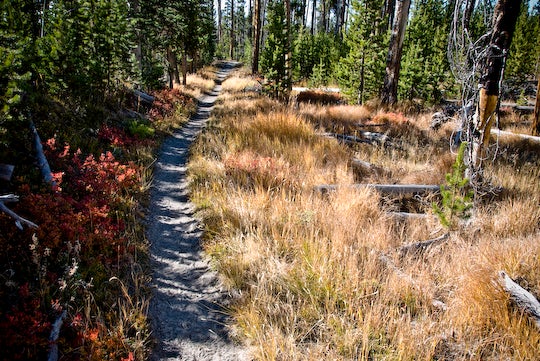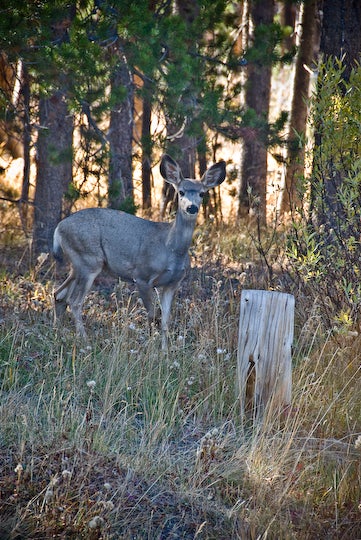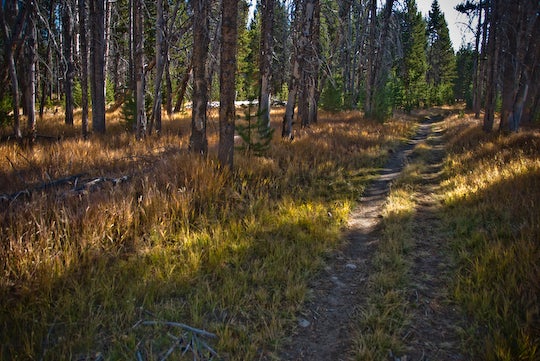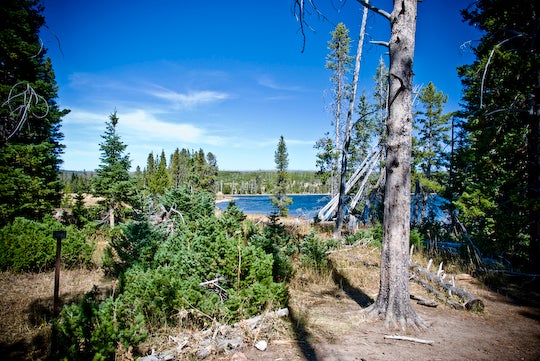 Trail Facts
Waypoints
HRT001
Location: 44.3173466, -110.5983353
Hike east on the well-maintained trail to Heart Lake.
HRT002
Location: 44.3217296, -110.5816948
A mile into the hike, the trail enters partially burned forests.
HRT003
Location: 44.3194959, -110.5731976
Pass a meadow on the left and continue heading southeast.
HRT004
Location: 44.3166711, -110.5696893
Ford an unnamed creek. This gravely channel is often dry by late summer or early fall.
HRT005
Location: 44.3147473, -110.5363348
Crest the trail's highpoint. Ahead: Views open up to Heart Lake as you drop into the Heart Lake Geyser Basin.
HRT006
Location: 44.311267, -110.533832
Begin the descent toward Heart Lake, which is visible for most of the remaining 3.7-mile stretch to the lake.
HRT007
Location: 44.3104682, -110.5328325
Pass the first of many thermal features on the trail to Heart Lake.
HRT008
Location: 44.3082132, -110.526264
Rest your legs for a minute or two at this vantage point with clear views to Heart Lake and Factory Hill, the mountain immediately to the south.
HRT009
Location: 44.30352, -110.5197573
Cross bridge over Witch Creek (the first bridge along the trail).
HRT010
Location: 44.3022992, -110.5201006
Skirt the bright blue thermal pools that dot the meadow on the left-hand side of the trail.
HRT011
Location: 44.2861496, -110.497849
Pass the Heart Lake Patrol Cabin, which is used by park rangers during the summer months.
HRT012
Location: 44.28542, -110.4977471
The trail empties onto the gravely shores of 2,000-acre Heart Lake, the second largest backcountry lake in the park. Watch for all manner of bird life along the lake shores, most notably the rare trumpeter swan, the largest species of waterfowl in North America.
HRT013
Location: 44.284793, -110.5014361
Cross the bridge over the mouth of Witch Creek.
HRT014
Location: 44.2807539, -110.5024034
Campsite 8H6: The first of 5 back-to-back backcountry camping spots (designated by the park) along the west shores of Heart Lake. Reservations are required to camp at these campsites (reserve a spot well ahead of time; reservations are booked on a first come, first served basis). Optional: To summit Mount Sheridan (a 2,500-foot climb), continue 500 feet to the Mount Sheridan Trail turnoff. Follow the same route back to the trailhead.
Heart Lake and Mount Sheridan
Location: 44.2852932, -110.498836
Towering over the west shores of Heart Lake is 10,305-foot Mount Sheridan. A 6-mile out-and-back hike takes Heart Lake campers to the summit of this steep-sided mountain.
Heart Lake Trail
Location: 44.3182447, -110.595299
On the trail to Heart Lake.
Mule Deer Fawn
Location: 44.3215147, -110.5879176
A mule deer fawn browses near the trail.
Autumn Colors
Location: 44.3210081, -110.5790234
Brilliant fall colors liven the trailside.
Autumn Grasses
Location: 44.3158651, -110.5651188
Warm days and fewer hikers make fall a fantastic time to visit Yellowstone.
Trailside Meadow
Location: 44.3202252, -110.5469227
The trail to Heart Lake passes through a mixture of forest and small meadows.
Halfway to Heart Lake
Location: 44.3164792, -110.5385971
The mountain in the distance just on the other side of the high point along the Heart Lake Trail is called Factory Hill.
First View of Heart Lake
Location: 44.3142069, -110.536108
After several moderate uphill miles, Heart Lake finally comes into view.
Heart Lake Geyser Basin
Location: 44.3022838, -110.5199933
For safety, stay well back from Yellowstone's scalding hot springs.
Boiling Pots
Location: 44.3010783, -110.520004
Numerous steaming vents, geysers and boiling pots dot the Heart Lake Geyser Basin.
Ravens
Location: 44.2880697, -110.4993188
A pair of ravens surveys the Heart Lake Geyser Basin.
Heart Lake Ranger Station
Location: 44.2859038, -110.497849
Park rangers use the Heart Lake Ranger Station during the summer months.
Shores of Heart Lake
Location: 44.28542, -110.4976934
Trail junction on the shores of Heart Lake.
Gravel Beaches
Location: 44.2854238, -110.4975647
The small peat gravel along the shores of Heart Lake makes for excellent barefoot hiking.
Trumpeter Swan
Location: 44.2851243, -110.4998553
A trumpeter swan flexes its wings along Heart Lake. Yellowstone National Park is a stronghold for the rare swan, the largest species of waterfowl in North America.
Heart Lake
Location: 44.2817255, -110.5024195
Trees overhang Heart Lake next to campsite 8H6, one of 10 campsites that dot the lakeshore.
Common Mergansers
Location: 44.2808806, -110.502221
A single-file band of common mergansers swims by designated campsite 8H6 on the shores of Heart Lake.
Heart Lake Campsite
Location: 44.2807539, -110.5023551
The view from campsite 8H6.