Yellowstone National Park: Gallatin Skyline
Go high for the see-it-all hike in this iconic park.
Heading out the door? Read this article on the new Outside+ app available now on iOS devices for members! Download the app.
At one extreme, you have the boardwalks-and-bus-stops Yellowstone. At the other, this wild alpine route. The 40-mile trek winds along the spine of the Gallatin Range, where you'll cross massive summits, skirt streamside elk meadows, and even explore a petrified forest. The route traverses 9,888-foot Big Horn Peak (day two) and passes two more must-bag peaks: 9,855- foot Sheep Mountain and 10,959-foot Electric Peak.
Allow a half day for the straightforward detour up Sheep Mountain from Shelf Lake, and a full day for the challenging scramble up Electric Peak. Expect to see elk, deer, and swans along the rivers, bighorn sheep on ridges, and probably bears. The price for such a wondrous trip? The initial 3,000-foot climb out of Gallatin River Canyon, and scarce water sources; carry a gallon for the dry six-mile leg between Black Butte Creek and Shelf Lake, more if you're camping between the two.
-Mapped by Steve Howe, howephoto.us
PERMIT: Make advance reservations (beginning April 1); nps.gov/yell/planyourvisit/feesandreservations.htm
USGS TOPO MAP: Sunshine Point, Big Horn Peak, Sportsman Lake, Joseph Peak, Quadrant Mountain, Mammoth
MORE INFO: Yellowstone National Park, (307) 344-2160; nps.gov/yell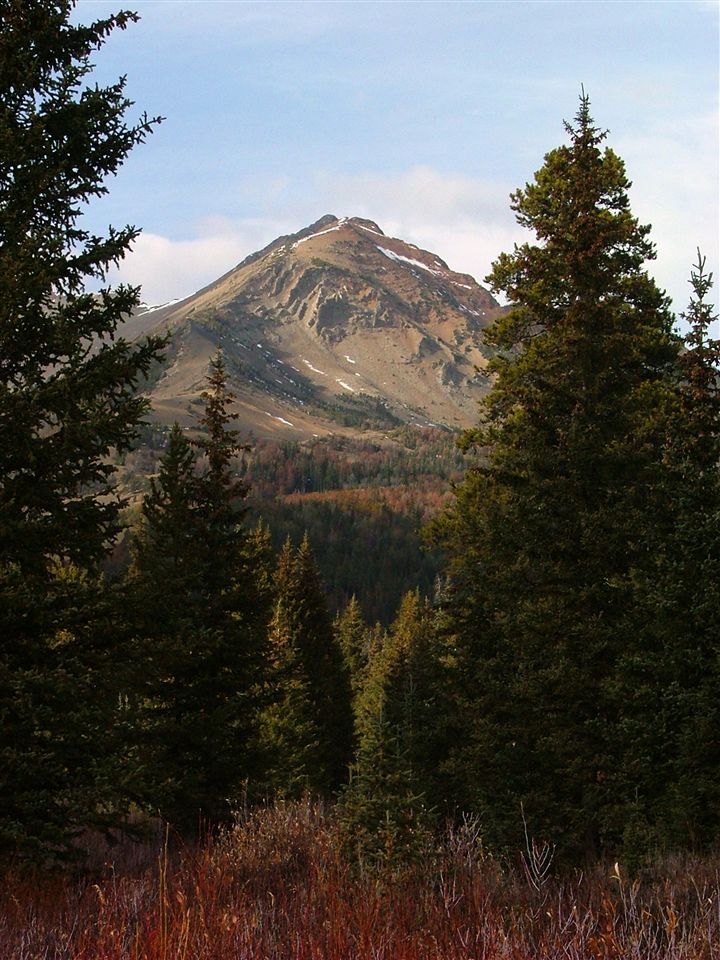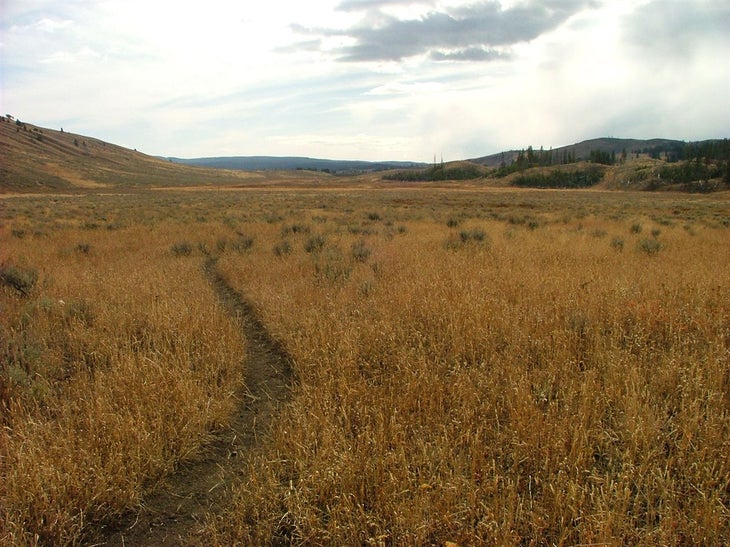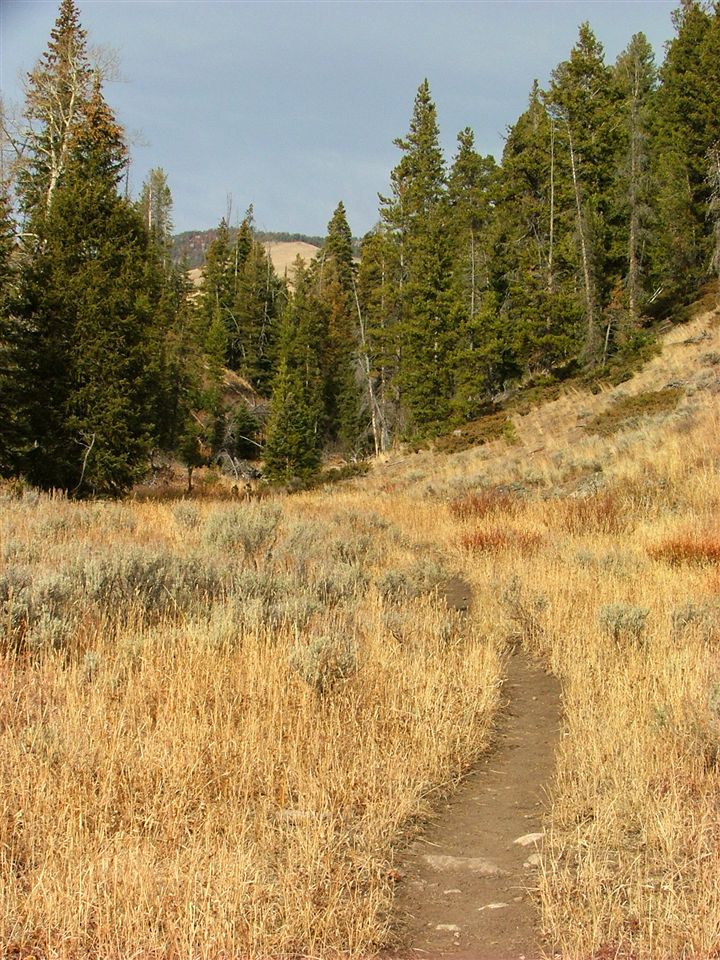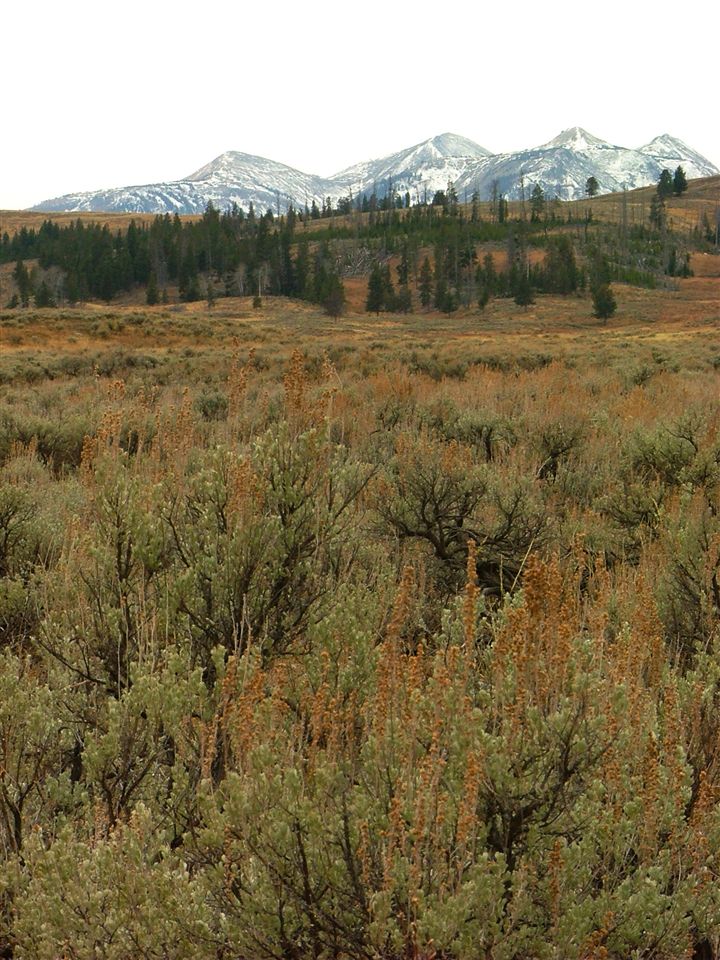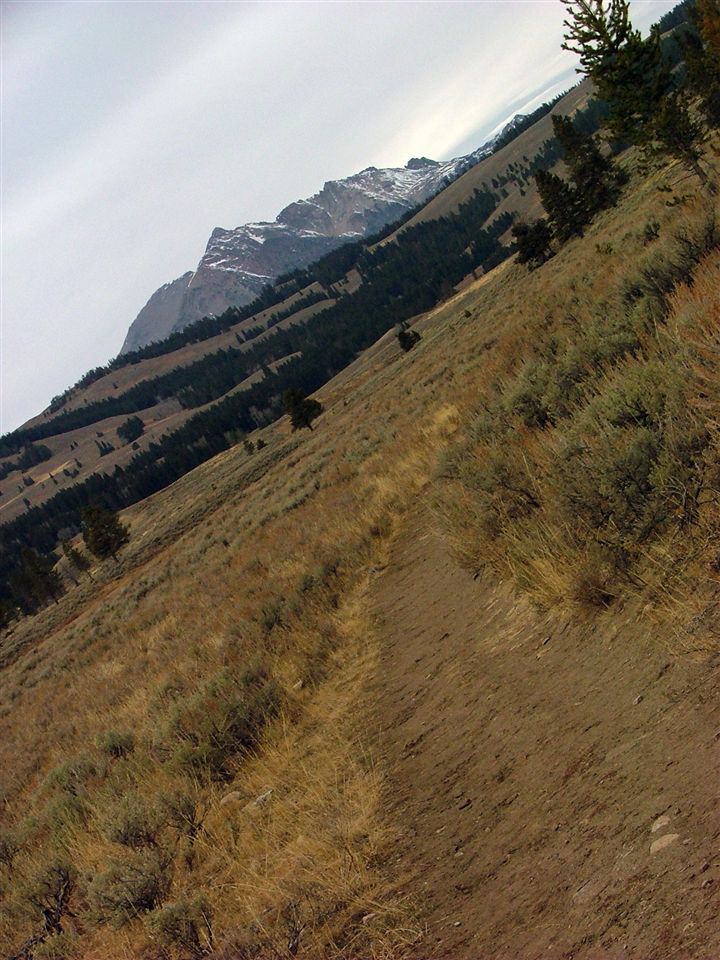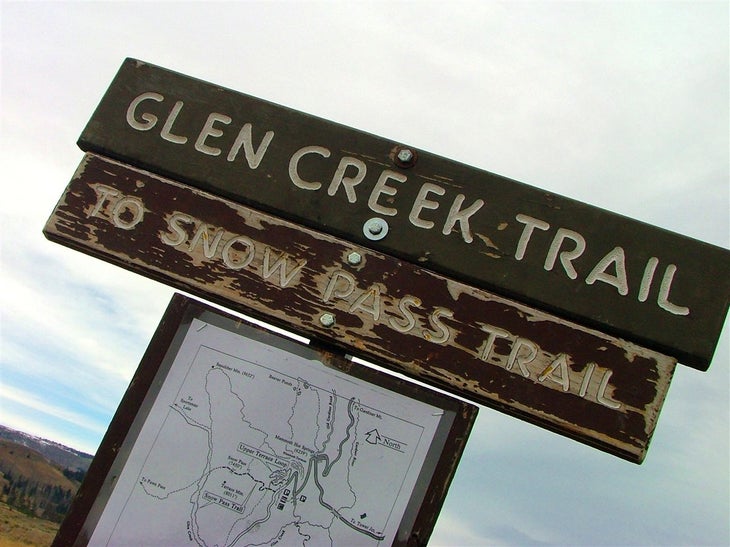 Trail Facts
Waypoints
GAL001
Location: 45.048488, -111.139633
Daly Creek Trailhead
GAL002
Location: 45.068762, -111.121516
Bear right at Y-junction.
GAL003
Location: 45.054667, -111.094737
Turn left (east) at trail fork. Ahead, pass Campground Og2.
GAL004
Location: 45.066368, -111.056199
Turn right at T-junction on Big Horn Peak, heading east.
GAL005
Location: 45.088066, -111.015816
Bear right at Y-junction and descend toward Shelf Lake.
GAL006
Location: 45.071217, -111.011224
Turn left at 3-way junction.
GAL007
Location: 45.057698, -110.937753
Hike past a campground and High Lake on the right.
GAL008
Location: 45.025586, -110.96509
Turn left at T-junction, heading southeast.
GAL009
Location: 45.012602, -110.950885
Continue straight at 3-way junction.
GAL010
Location: 45.013391, -110.903335
Campground: Thorofare Barn
GAL011
Location: 45.002013, -110.89016
The trail crosses the Montana-Wyoming state line. Continue south into Wyoming.
GAL012
Location: 44.97339, -110.812182
Pass Campground 4M2 and Campground Od3.
GAL013
Location: 44.97254, -110.803728
Continue straight (northeast) at 3-way.
GAL014
Location: 44.980433, -110.79227
Hike past the trail to Cache Lake. Next, continue heading southeast along Glen Creek.
GAL015
Location: 44.967622, -110.755899
Continue straight at 3-way.
GAL016
Location: 44.959545, -110.747906
Pass the trail to Snow Pass on the left.
GAL017
Location: 44.957571, -110.746393
Continue straight at 3-way.
GAL018
Location: 44.933582, -110.731856
Stay right at trail junction.
GAL019
Location: 44.932299, -110.728272
Glen Creek Trailhead
Views of Electric Peak
Location: 44.973299, -110.808578
Sprawling Grassland
Location: 44.959173, -110.747737
Leaving the Forest
Location: 44.958816, -110.747423
Plains and Peaks
Location: 44.934507, -110.733005
Distant Peak
Location: 44.933541, -110.731738
Glen Creek Trailhead
Location: 44.932162, -110.727993