Hike Wrangell-St. Elias National Park With These Expert Tips
America's biggest park is almost six times the size of Yellowstone and has next to no trails. Make the most of your trip there with these tips from a guide.
Heading out the door? Read this article on the new Outside+ app available now on iOS devices for members! Download the app.
Everything is bigger in Alaska: Wrangell-St. Elias is the largest national park in the country, almost six times the size of Yellowstone. Even Sarah Ebright, who guides full-time for St. Elias Alpine Guides, hasn't cracked a double-digit percentage of exploration after five years of working there. She figures she's seen about 5 percent of the park, and calls that a high estimate.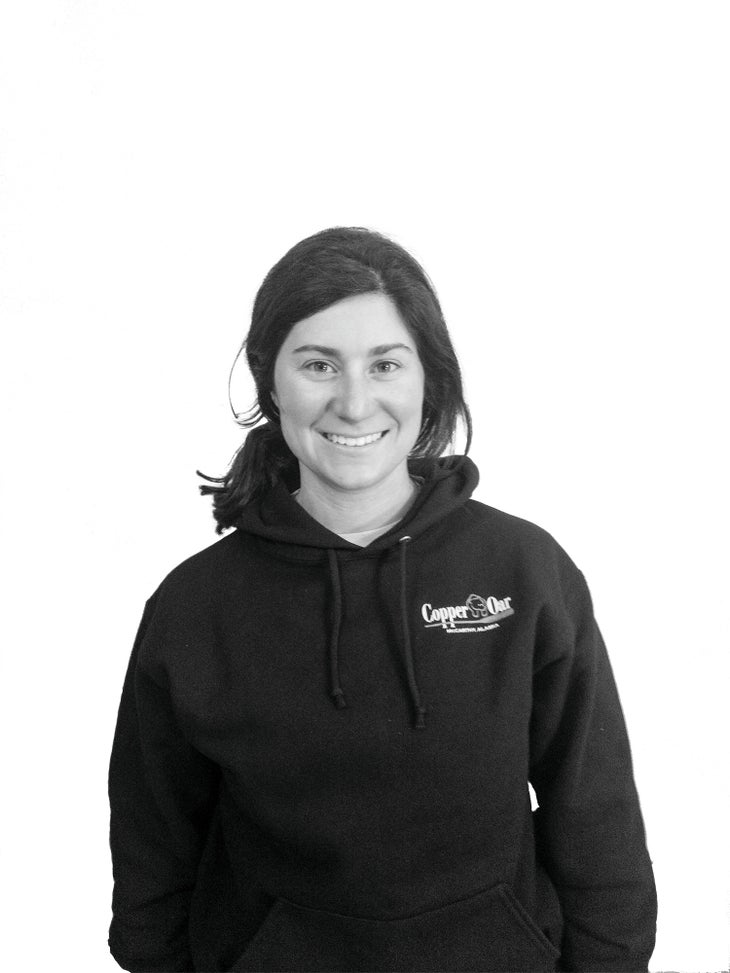 Why so tough to explore? In most places, you have to drop into the trailless backcountry by plane, and then jagged alpine passes and snow-draped volcanoes make for slow going. "I love that feeling of being so little," Ebright says. "You look around and the mountains just keep going, as far as you can see. You feel like a tiny speck on the surface of the Earth."
Favorite Hike in Wrangell-St. Elias: The High Pass Odyssey. Fly in from McCarthy, and connect the Frederika and Rohn Glaciers to the small airstrip near the headwaters of the Nizina River. The terrain along this 30-mile, 8-day trek varies from tundra to alpine passes, but the finale is the best part. "You end up at this beautiful glacial lake full of icebergs," Ebright says. 
Key Skill: Off-Trail Hiking
Pretty much the only paths in Wrangell-St. Elias are game trails. Use these tips when your route intersects boulders, tundra, or scree.
1. Boost your balance.
A few months before you head to the park, strengthen your ankles, knees, and mental toughness by hiking the steepest, least-maintained trails you can find near you. Use poles for extra stability.
2. Do your reconnaissance.
Ask park rangers about relevant glacier conditions before you head out. During the flight in, ask your pilot to fly over your intended route, and keep an eye out for landmarks and divergences from your map. "A lot of our topo maps are from the 1950s," Ebright says; things change fast in glacier country.
3. Pick landmarks wisely.
Retreating glaciers and changing river courses make unreliable handrails. Instead, use unmovable objects like ridgelines. Getting cliffed out? Scan the horizon for a ramp you can reach by backtracking. Don't hesitate to turn around—it might be the only way.
4. Master the 'schwack.
Stick to high ridges, gravel bars, and game trails to avoid bushwhacking when you can. No choice? Streamline your pack to avoid catching branches. Keep about 4 feet between you and your partner, and wear sunglasses to protect your eyes.
In dense, thorny brush, spare your face and arms by hiking backward.
The Best Gear for Hiking Wrangell-St. Elias
Osprey Aerial AG 75
It's Ebright's go-to pack for trips of all types, because it's both super comfortable and super durable (and has the suspension to handle heavy loads). Ebright's Ariel has survived extensive bushwhacks in boreal forest, scrapes on rocky terrain, and every kind of weather imaginable. $330; 5 lbs. (w's S); m's Aether AG 80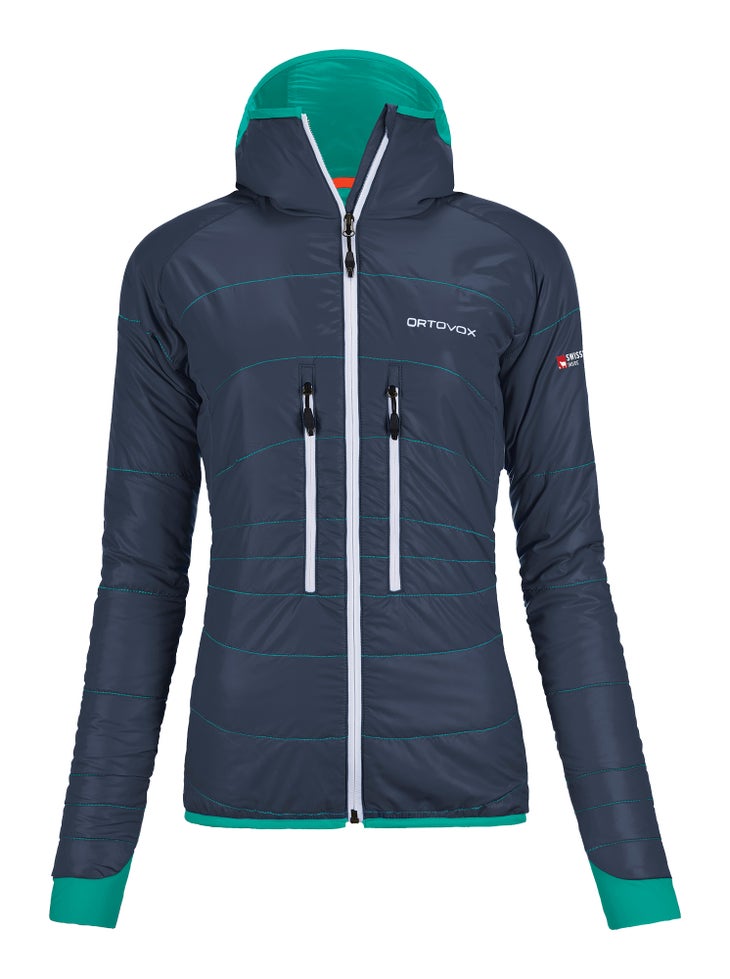 Ortovox Lavarella
Unlike most other puffies, the Laravella is stuffed with wool. "I wear it all year long," Ebright says. Stretchy back panels accommodate her broad shoulders and let her row a packraft without restriction. But it's not too warm. Ebright wears it under a rainshell without sweating—a key feature in the soggy Wrangells. $250; 11.3 oz. (w's S); w's S-XL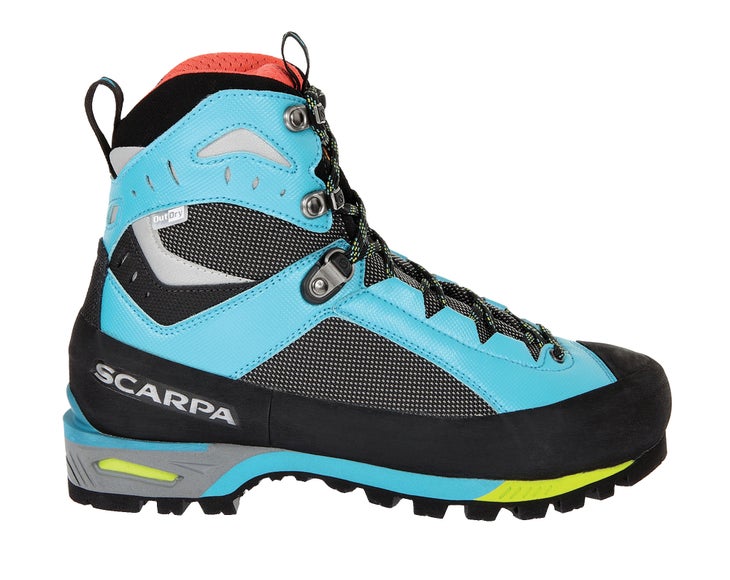 SCARPA Charmoz
With a rockered sole and just enough flex, the Charmoz is a foot-saver for Ebright. The hybrid mountaineering boot is stiff enough for crampons, but the flexible forefoot and grippy Vibram outsole make it ideal for all-day hiking and rock-hopping across the Wrangell's trailless terrain. $295; 2 lbs. 12 oz. (w's 38); m's 40-50, w's 37-42