White Mountain National Forest: Baldface Mountain Loop
Climb nearly 4,000 vertical feet, scramble up rock ledges, explore a gorge, and summit two mountains on this 8.3-mile White Mountain adventure.
Heading out the door? Read this article on the new Outside+ app available now on iOS devices for members! Download the app.
Just west of the New Hampshire/Maine state line, this 8.3-mile lollipop in the White Mountain National Forest begins on a gradual one-mile climb before tackling a 2,500-foot ascent to the first of two rocky summits. Along the way, the hike encounters gorges, technical scramble sections, cairn-to-cairn navigation, and even a bit of easy creek-hopping. The two summits, South Baldface and North Baldface, are fairly bare and open (as their names suggest) and offer distant views of Mount Washington (New Hampshire's highest peak) to the west.
-Mapped by Kari Bodnarchuk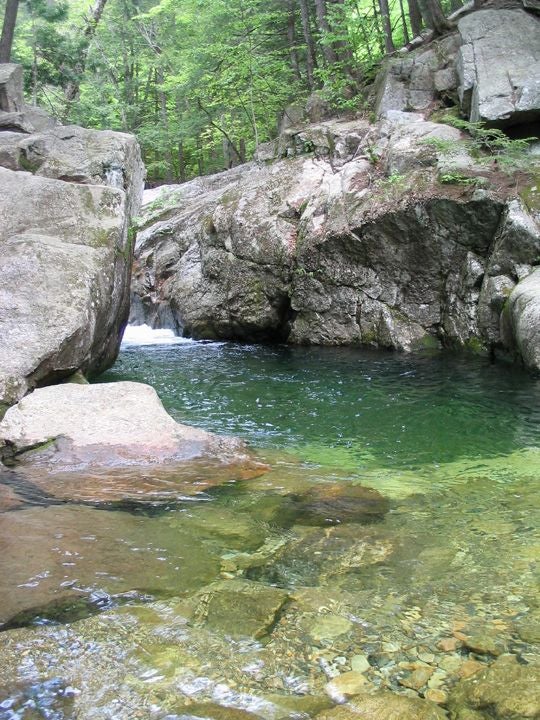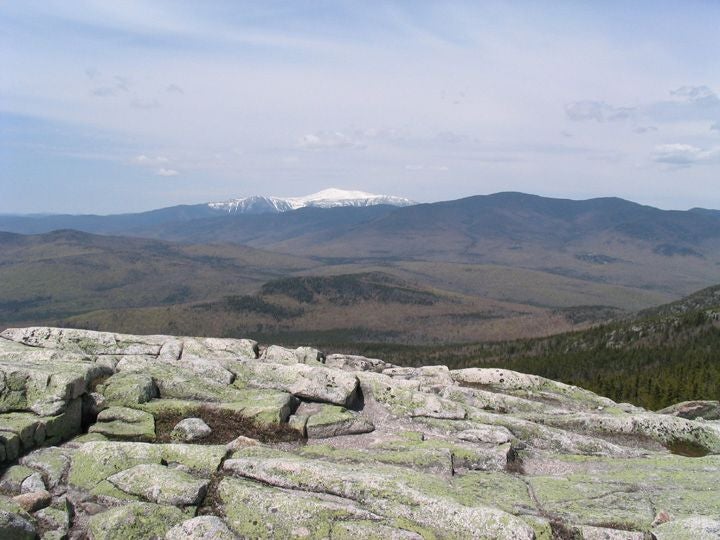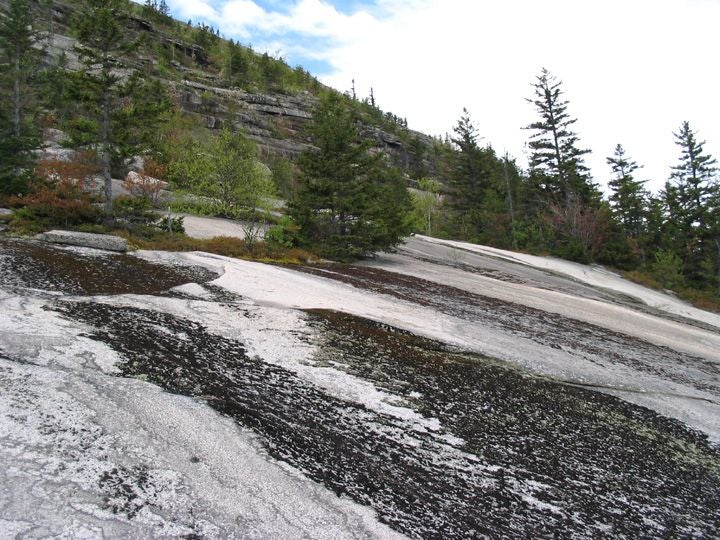 Trail Facts
Waypoints
BFM001
Location: 44.2374839782715, -71.0149688720703
Head W on dirt-packed, yellow-blazed trail with seasonal lady's-slippers; listen for high-pitched blue-jay calls
BFM002
Location: 44.2371673583984, -71.0292358398438
Turn L onto Baldface Circle Trail toward South Baldface. Optional: For a dip, R for .2-mi. round trip to Emerald Pool
BFM003
Location: 44.2358665466309, -71.0365524291992
Go L for .5-mi. horseshoe to Chandler Gorge, a rocky chasm cut by a cascading stream; narrow, leafy path with steep dropoffs; turn L @ jct. to reconnect with main trail
BFM004
Location: 44.2346496582031, -71.0606307983398
Cross stream; pass 3-sided storm shelter; leave trees behind on steep climb up ledges; use hands to scramble up rock face
BFM005
Location: 44.2327156066894, -71.0692138671875
Turn R on false summit (marked with large cairns)
BFM006
Location: 44.2309837341309, -71.0777969360352
South Baldface (3,569 ft.): Endless views, including Mt. Washington to the W. Turn R and head NW on ridgetop to North Baldface; cut through pine forest; cairns and blazes lead up steep boulders and rock slabs
BFM007
Location: 44.2428817749023, -71.0868682861328
North Baldface (3,591 ft.). Head NE on rooty, rocky, pine-needle trail
BFM008
Location: 44.25, -71.0759658813476
Continue straight toward Eagle Crag
BFM009
Location: 44.2524337768555, -71.0742034912109
Hard R @ 4-way; head E on Baldface Circle Trail for very steep, rocky descent; cross several small brooks
BFM010
Location: 44.2424850463867, -71.0383529663086
Continue straight
BFM011
Location: 44.2377014160156, -71.0319976806641
Cross brook on slick rocks (if high water, cross on ledge upriver). In 150 ft., stay straight @ Circle Jct.; retrace to trailhead
Emerald Pool
Location: 44.2382965087891, -71.0296783447266
©Kari Bodnarchuk
South Baldface Summit
Location: 44.2308158874512, -71.0791473388672
View of Mt. Washington from South Baldface. ©Kari Bodnarchuk
Rock Ledges
Location: 44.2351989746094, -71.0624847412109
©Kari Bodnarchuk