Where Should You Hike in 2023? We Asked 5 Pros About Their Epic Plans.
For new year trail inspiration, we turned to some of the most adventurous hikers we know.
Heading out the door? Read this article on the new Outside+ app available now on iOS devices for members! Download the app.
Finally, a "where to go next year" story that isn't qualified by a "…hopefully." As of October, Japan, one of the final COVID holdouts, has opened its borders to travelers for the first time since 2020.
 With so many pent-up daydreams, we wanted to seek out some advice on where to go hiking this year. We rang up a few hiking experts—writers, influencers, and travelers who've trekked all over the world—and asked, simply: where are you going in 2023?
As for me, I recently moved from Colorado to London, and I'm eager to get to know my new country. I'm planning to start a section-hike of the England Coast Path. At 2,795 miles, it will be the longest coastal trail in the world once a few final sections are connected—longer than both the AT and PCT. But unlike most hiking back home in the States, there are trailheads easily accessible by public transit all along the trail—not to mention more than a few pubs along the way. 
Need some inspiration for your New Year's hiking list? Read on. 
Lauren Gay, travel influencer and founder of the Outdoorsy Diva blog & podcast
Based in: Tampa, Florida

"I'm planning a trip so I can go hike in Sequoia and Kings Canyon National Park and Calaveras Big Trees State Park in California. They have the biggest trees in the world, the oldest trees in the world. I'm excited to see the vastness of them, to feel like this little ant, with all this history. I am a literal treehugger, so I'm going to hug a tree, I'm going to listen to it, and lean in and meditate and really take it all in. We're very connected to nature, so I want to make time and make space to really connect in that environment. I fully expect to laugh, and cry, and twirl around like I'm 5 years old."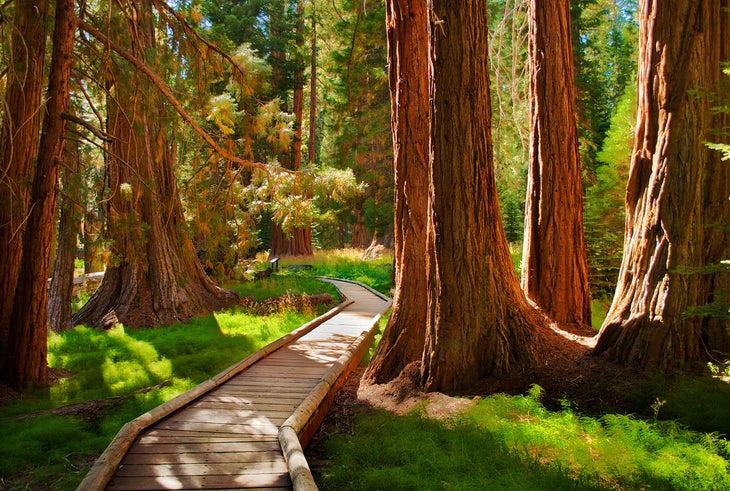 Jessie Leong, Montane athlete and adventure travel writer
Based in: Sheffield, England
"I started Munro-bagging as a way of seeing different parts of Scotland. A Munro is a mountain in Scotland with a height of over 3,000 feet. There are 282 and I've started ticking them off. Some of them can be more technical, but most of them are mainly hillwalking peaks. So next year, my aim is to go to Scotland and continue Munro-bagging. Some areas of interest are around Ben Lawers. These are mountains that are less than an hour away from Glasgow, so they're quite accessible to hike up to the top and come back down within a day. I've also got my eye on the peaks in Torridon and Assynt, and I want to go to the Shenavall Bothy and do the Fisherfield 6. There's quite a lot of info these days about how to find different bothies (mountain shelters) around Scotland, but bothies still feel a bit secret, because people want to keep it that way. They're often in quite remote locations.
"I'm also planning to hike part of the Dalsland Pilgrim Trail along the west coast of Sweden. It's about 62 miles long and the terrain is a mixture of forestry, woodland, and agricultural land. It's just a really interesting landscape."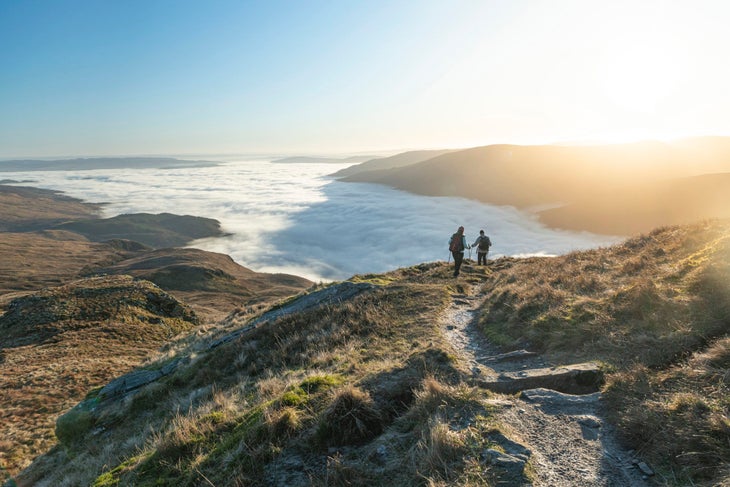 Richard Campbell, founder of trek-planning and booking site 10 Adventures
Based in: Calgary, Canada
"The best trip I've ever done was the GR-5 in France, which goes from Lake Geneva to Nice along the Mediterranean Coast. It takes about 28 days and it's just spectacular. You cross the French Alps and sleep in refuges or bivouac. You sleep high up and you can come back down to the villages for a croissant and a great meal—it's just really special.
"I have three young kids now, ages 7, 9, and 11. Every year, we've been doing longer and longer backpacking trips. This year, we're going to hike into Assiniboine, which is like the Matterhorn of Canada. It's the culmination of three years of getting little kids to carry bags and go longer and longer. You start the trek in Banff National Park from a ski hill called Sunshine, and it takes about three days. It's in a part of the park that few people go to, and it's one of the gems of Canada."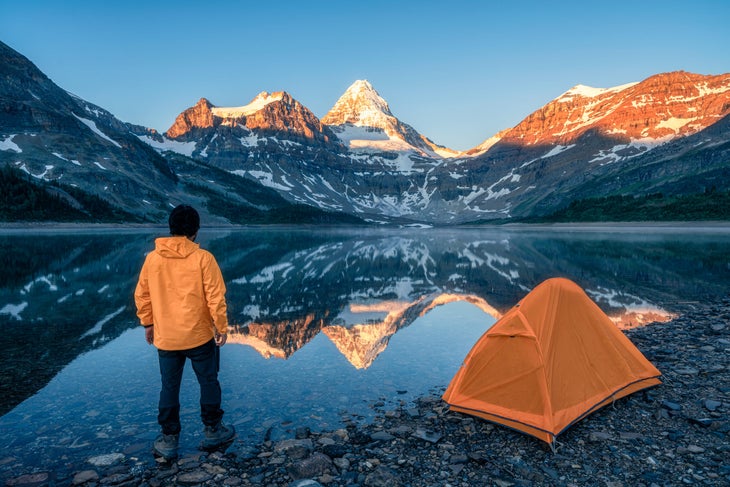 Lauren Mazzo, full-time traveler and senior fitness editor for Popsugar
Based in: New York, currently in Buenos Aires
"I've been living in Buenos Aires with my partner and I am so excited to see more of Argentina after the holidays. It's giant and has amazing nature. At the top of my list is El Chaltén, in southern Argentina near the border of Chile. You go out by boat to get onto the glacier and you need crampons and helmets to climb around on it. It is absolutely massive. We all know what glaciers look like, but to see one in real life is wild.
"The number one overnight trip on my bucket list right now is the W Trek in Torres del Paine National Park, in Chile. It takes four to five days, and there's also a longer version of the trip you can do called the Q Trek."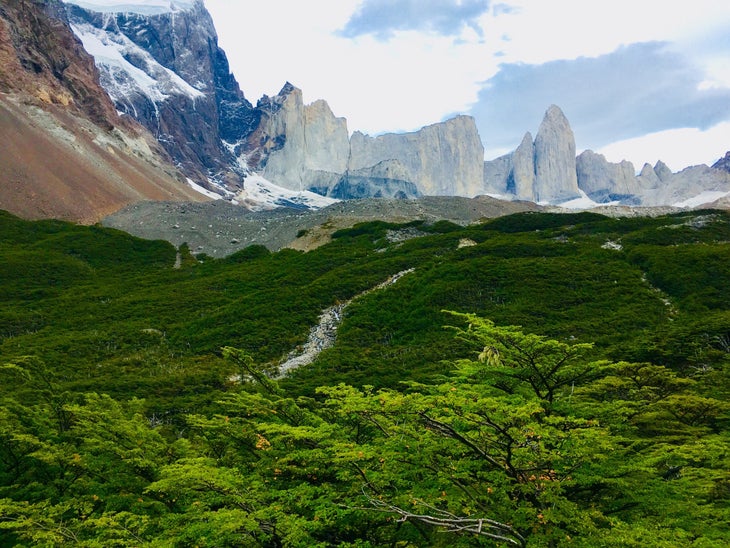 Alice Keegan, founder of the Adventure Girls Club, an outdoors club for women and non-binary hikers
Based in: Frome, England
"This year, the Adventure Girls Club is doing a trip to the Tatra Mountains in Slovakia. It's an underrated destination with lots of cute mountain huts and alpine lakes and waterfalls with ladders. We'll be hiking around Tatra Mountains National Park and Slovak Paradise National Park, with a local guide. The trip is sold out, but we might put on another one if enough people get on the waiting list. We're also planning a trip to the Rockies in Colorado, doing a few hikes scattered between Great Sand Dunes National Park and Maroon Bells. It'll be a camping trip where we travel all over and do some sandboarding and e-biking, too. Closer to home, we've also got a weekend trip down to Tintagel, Cornwall, in southwest England. There's a lot of history in the area (legend has it that Tintagel Castle is associated with King Arthur). It's underrated and stunning, and we'll do a lot of coastal hikes."