The Backpacker's Trail Calendar: 103 Hikes to Make 2022 Your Best Year Ever
Stop dreaming, start hiking: From desert treks to waterfalls to heroic alpine ridges, we've picked the best hikes for every month.
Heading out the door? Read this article on the new Outside+ app available now on iOS devices for members! Download the app.
You can (and should!) hike year-round. But for many backpackers, March is when the hiking really starts getting good again. The snow begins to melt, the temperatures begin to warm up, and the days get longer and longer. With spring around the corner, it's the perfect time to dust off your gear and start deciding how you're going to spend the rest of your year.
Don't let it slip by: Instead, plan out an epic hiking calendar with our picks for the best hikes you can do in 2022. We did a deep dive into our archives and picked the top trails to tackle this year, grouped by what they have to offer—desert, waterfall, ridges, leaves, and more. Then, we arranged them season by season, so you hit each one at the perfect time. The result: 103 of the best hikes that North America has to offer, curated just for Outside+ members. Pick your favorites, grab some friends, and get ready for a year of backpacking you're never going to forget.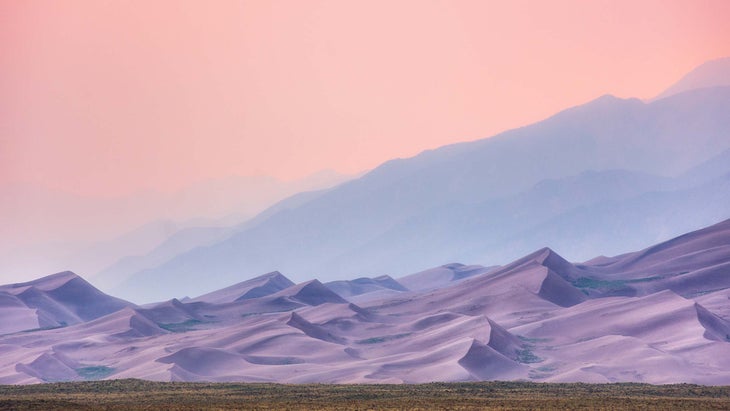 Hit the desert in early spring, and you can bask in its beauty, dodge the punishing temperatures, and—with a little due diligence—cut down on how much water you have to tote by taking advantage of seasonal watering holes. Read it now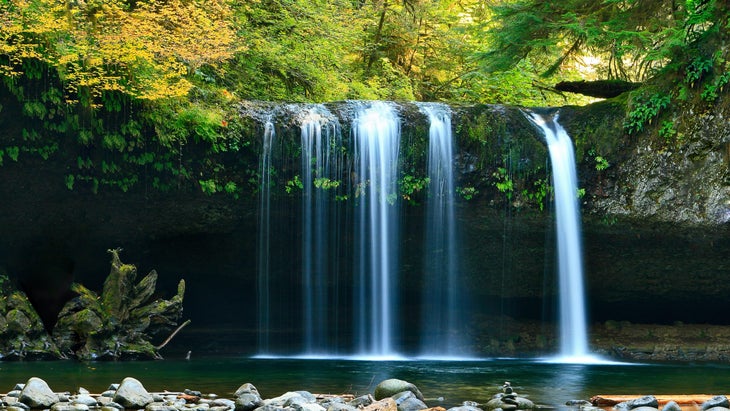 You know the old saw: "April showers bring May flowers." But they bring something else too, gorgeous seasonal cascades that tumble down creekbeds and off of cliffs. See them at their best on these hand-picked hikes. Read it now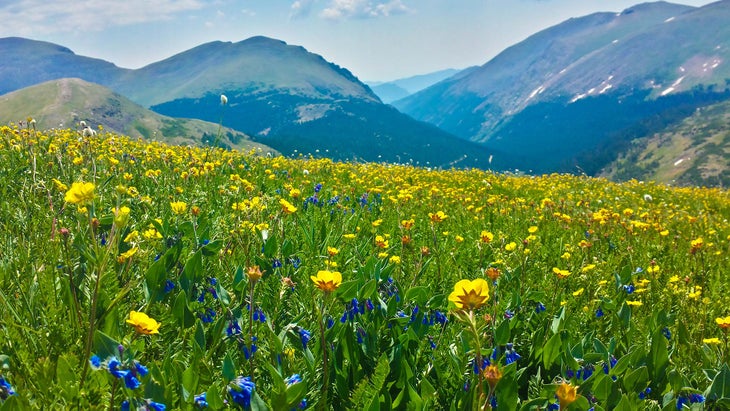 OK, so the flowers are pretty nice too. Wildflower blooms show the wilderness at its best, speckling green fields and slopes with yellows, purples, reds, and oranges. Get your camera ready: You'll want pictures to remember these by. Read it now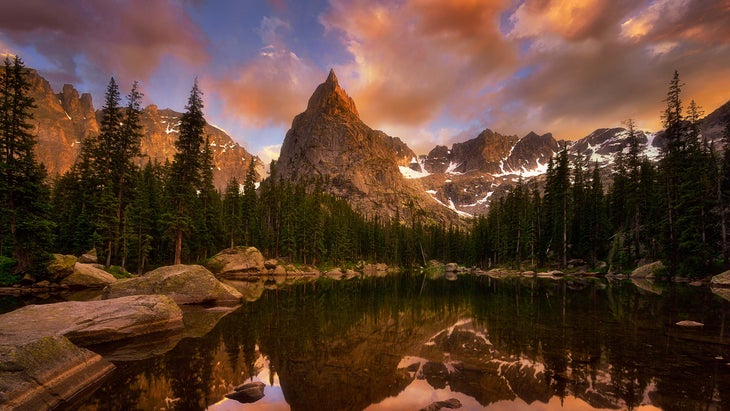 Summer often brings crowds to the trailheads as the warm weather encourages hikers both casual and committed to get out for a little fresh air. And while we're not complaining—we understand the appeal—sometimes, you just need a little space. Find it on these alternatives to the most crowded national parks. Read it now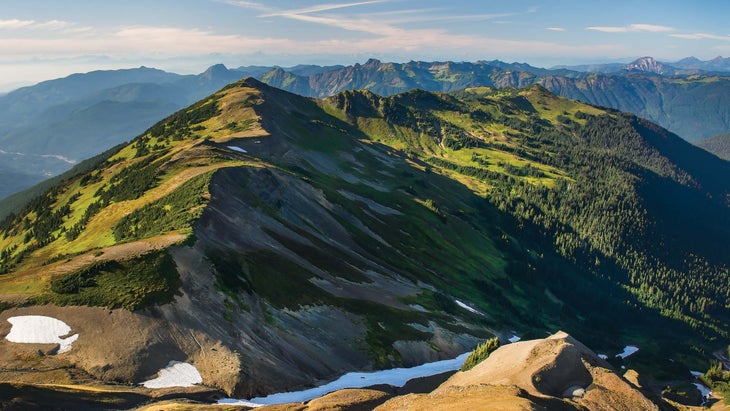 With the snow melting out in the high alpine, July is the perfect time to get high—on a ridge, we mean. These airy trails range from tricky to easily accessible, but they all have one thing in common: They'll make you feel like a hero as soon as you set foot on them. Read it now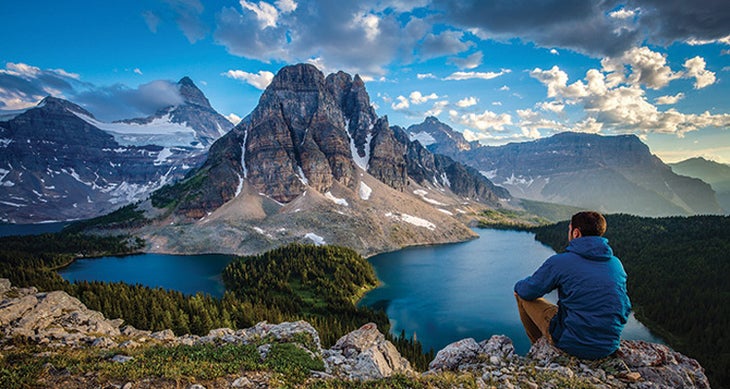 The dog days are officially here now, and you're looking for a way to cool off without cranking the AC. These lakes are here to help: From remote tarns to forest ponds that only require a short hop to get to, these 20 lakes are perfect for beating the heat. Read it now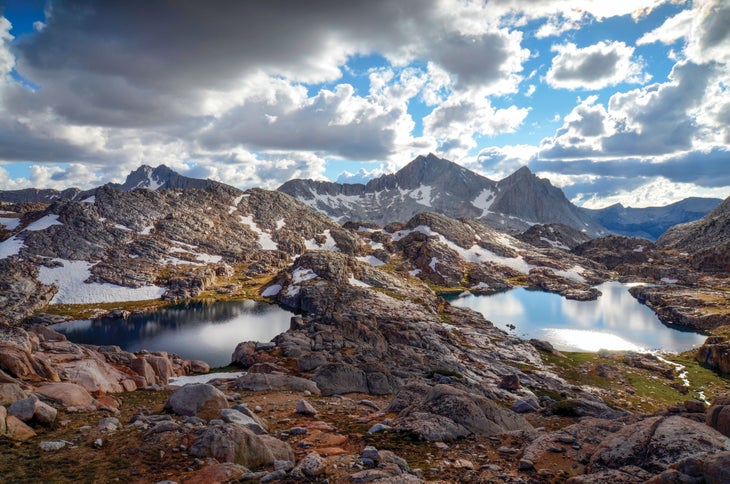 You've got your trail legs under you by now, and with temps cooling off, there's no better time to tackle a hard hike. If you're in for a challenge, these 22 hikes have them in droves. What they also have: solitude and unforgettable views. Read it now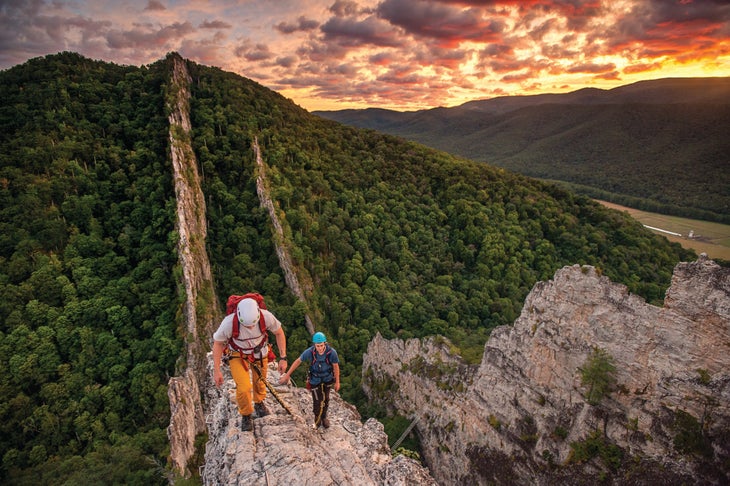 Up for a little adrenaline? These high-up hikes traverse catwalks, knife edges, and iron-rung-equipped via ferrate. You'll need to be confident around heights. But if you are, you're in for a hike that you won't soon forget. Read it now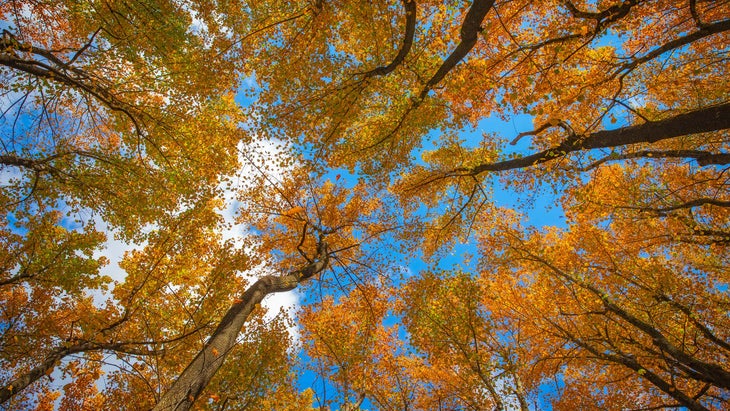 There's no better way to celebrate the changing of the seasons than with a leaf hike. And wherever you live—tundra or deep forest–there's a good one near you. A word of caution: Autumn leaves peak at different times depending on latitude, species and elevation, so check before you head out. Read it now.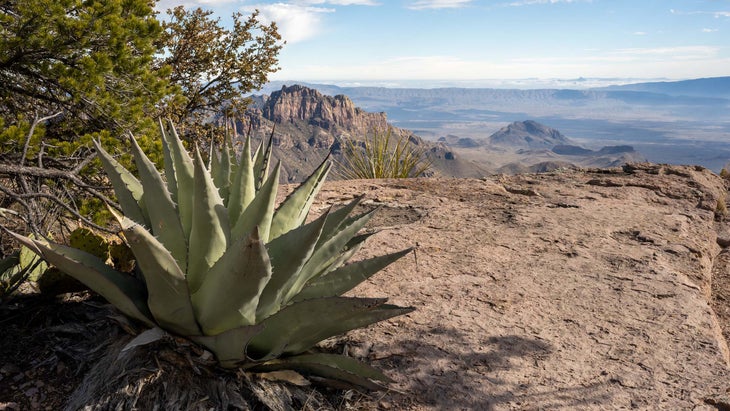 Not ready to deal with the snow? You don't have to. From Big Bend to the Everglades, national parks around the United States hit their stride when the mercury starts dropping. Like the chill? Some of these hikes are at their best with a dusting of fresh powder. Read it now
A Note on Timing
The wilderness doesn't keep a calendar. While we've tried to group these hikes by season, weather and conditions can lead trails to open early, close late, and sometimes become impassible or even hazardous on short notice. Always learn about the hike you plan to do and check conditions before you leave.
Your Index for The Backpacker's Trail Calendar for 2022