Washington, DC: Great Falls Loop
This 4.5-miler runs along steep cliffs to two photogenic overlooks above an impressive waterfall on the Potomac River.
Heading out the door? Read this article on the new Outside+ app available now on iOS devices for members! Download the app.
-Mapped by Ivan Levin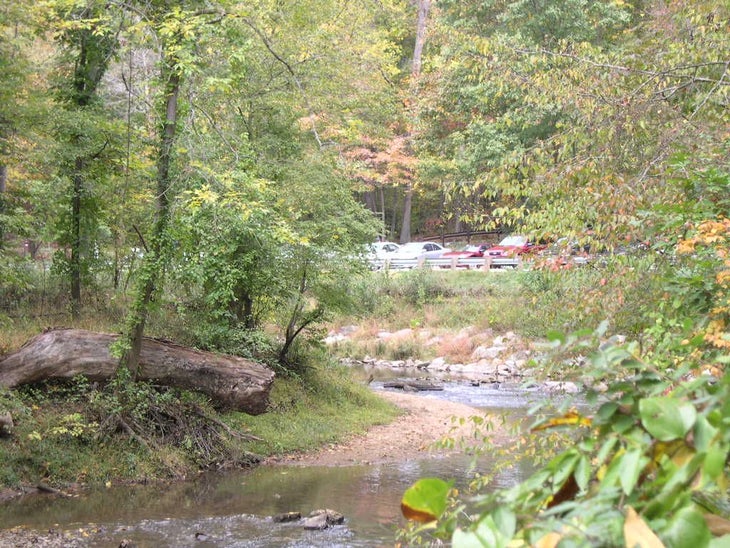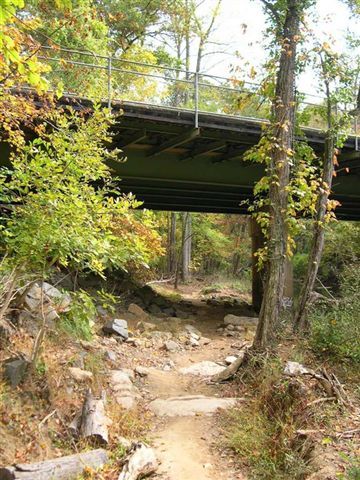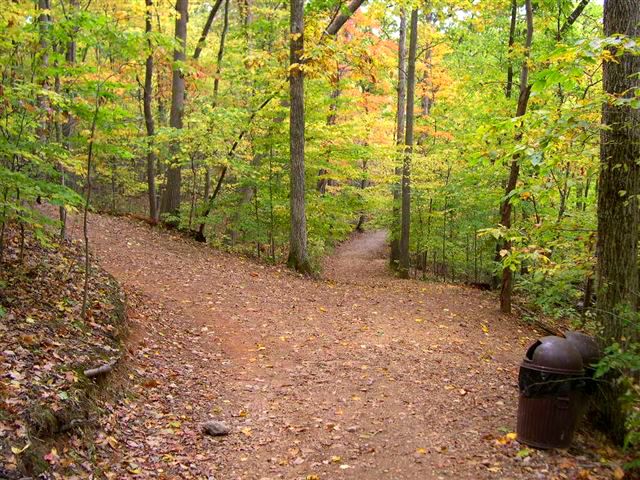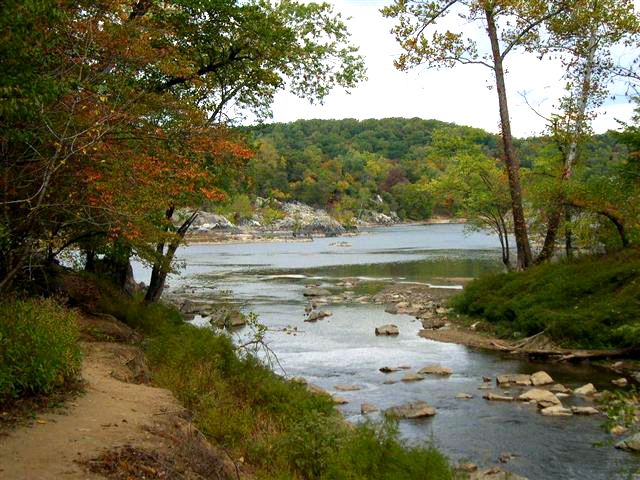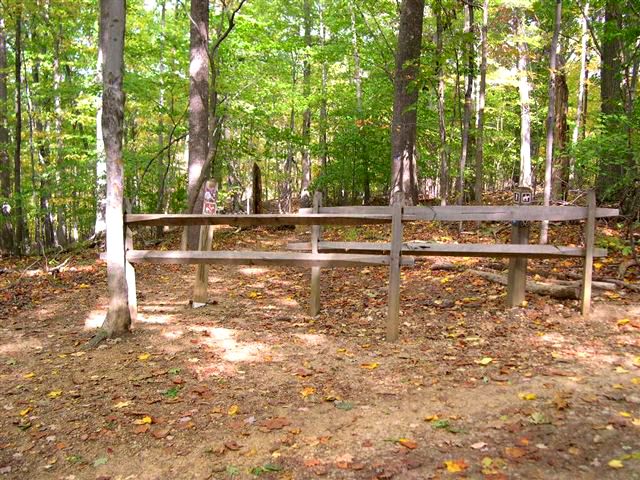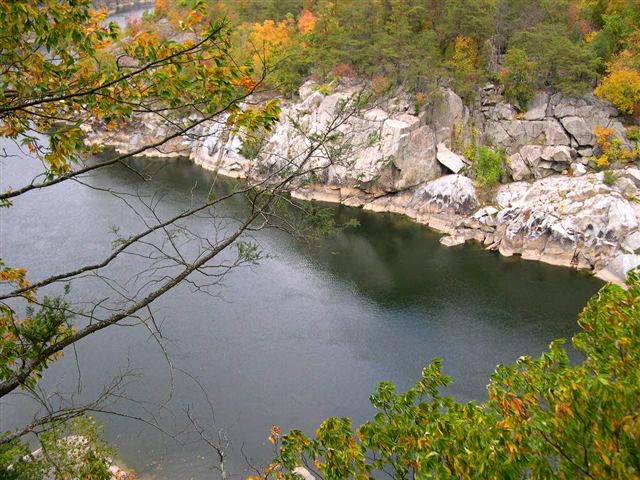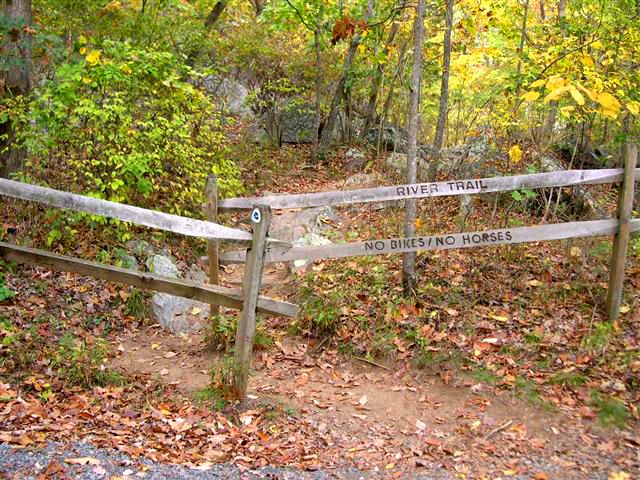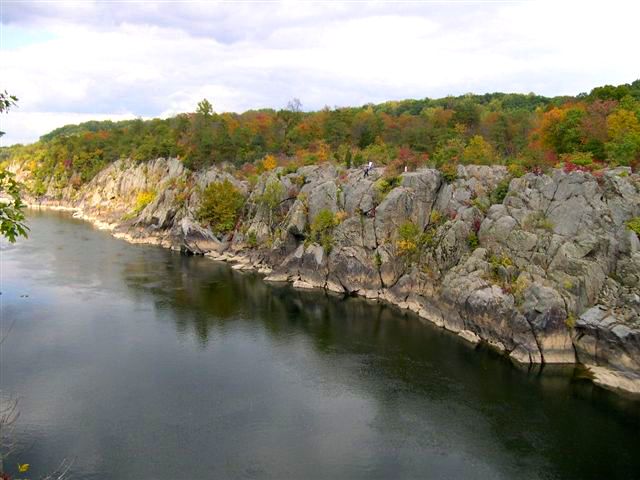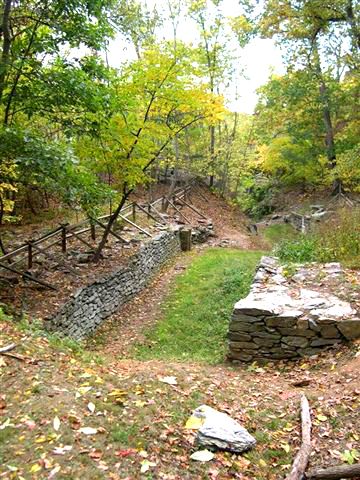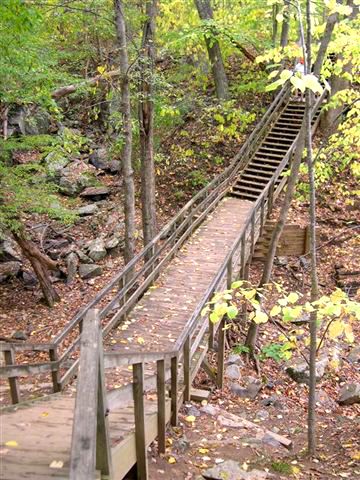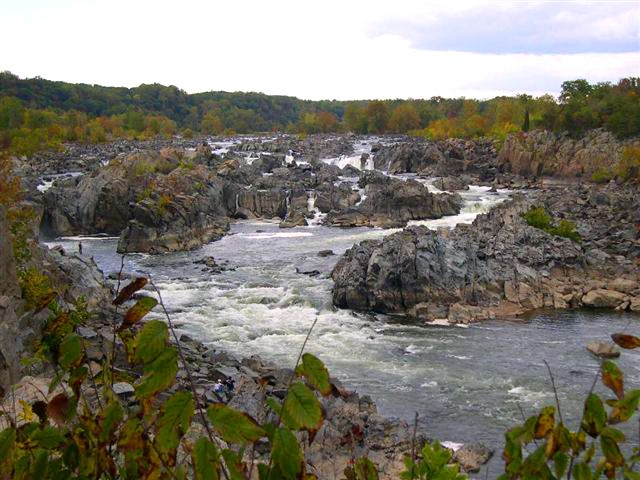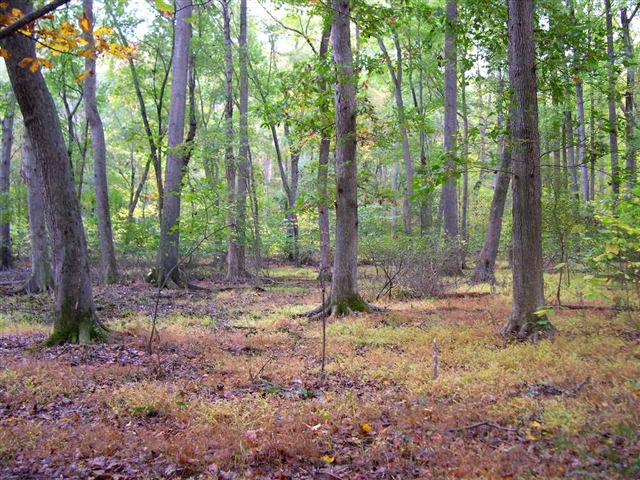 Trail Facts
Waypoints
DFR001
Location: 38.978287, -77.248871
Hike S on Difficult Run Trail, which parallels the banks of its aptly-named stream. In 800 ft., path rounds to the E
DFR002
Location: 38.976006, -77.246223
Pass under Georgetown Pike; trail widens as it follows stream's course
DFR003
Location: 38.975887, -77.237022
Bear R (SE) @ Y and continue downhill; rocky trail awaits below
DFR004
Location: 38.976208, -77.23513
Watch Difficult Run flow into the Potomac River from grassy banks. Next: Retrace to WPT 3; turn R @ Y onto Ridge Trail
DFR005
Location: 38.976204, -77.236259
Turn L @ T
DFR006
Location: 38.980785, -77.242607
Turn R (N) @ T onto River Trail; prepare for steep descent. On R, rocky cliffs jut up behind the Potomac River
DFR007
Location: 38.984169, -77.245827
Follow River Trail to the R (N) @ road crossing
DFR008
Location: 38.989349, -77.248611
Pass stone ruins. Turn R @ footbridge (stay on River Trail). In 300 yds., cross wooden footbridge
DFR009
Location: 38.995117, -77.252991
Stay R of picnic area. Ahead are two overlooks above Great Falls, a series of several cascades that cut deep grooves into the rocky river bottom. Next, hike S through picnic area, cross footbridge
DFR010
Location: 38.992874, -77.252907
Pass bathrooms and turn R @ Y onto Old Carriage Rd.
DFR011
Location: 38.990616, -77.253723
Turn R @ 3-way onto Swamp Trail
DFR012
Location: 38.986088, -77.250732
Keep R (S) @ Y, heading uphill
DFR013
Location: 38.981892, -77.250099
L @ T onto Ridge Trail. In 350 ft., turn R onto path marked by split rail post. In .3 mi., carefully cross Georgetown Pike to parking area
Difficult Run Parking Lot
Location: 38.978245, -77.248611
Georgtown Pike
Location: 38.97607, -77.246048
Difficult Run Trail passes under Georgetown Pike.
Difficult Run Trail Fork
Location: 38.975876, -77.236847
Go straight for scenic views of Difficult Run flowing into the Potomac River.
Difficult Run and Potomac River
Location: 38.976231, -77.235031
Difficult Run empties into the Potomac River.
River Trail Entrance
Location: 38.98077, -77.242332
Entrance to River Trail from Ridge Trail.
Potomac Overlook
Location: 38.981796, -77.24305
Scenic overlook of Potomac River.
River Trail Road Crossing
Location: 38.984203, -77.245811
River Trail after road crossing.
Potomac River
Location: 38.985584, -77.246124
View of Potamac upriver from overlook on River Trail.
Patowmack Canal Ruins
Location: 38.989414, -77.248451
Large Wooden Footbridge
Location: 38.991703, -77.249168
Large wooden footbridge on River Trail.
Great Falls
Location: 38.995022, -77.252876
View of Great Falls from scenic overlook.
Swamp Trail
Location: 38.985981, -77.250549
View of Swamp Trail.