Washington, DC: First Manassas Trail
March 4.2 miles back in time to July 21, 1861, where General Stonewall Jackson led an epic battle on this ground at Manassas National Battlefield Park.
Heading out the door? Read this article on the new Outside+ app available now on iOS devices for members! Download the app.
Thirty miles from DC, Manassas National Battlefield Park offers history buffs and hikers alike an opportunity to take a firsthand tour of the Civil War's first major land battle, Bull Run. From the Visitors Center, this 4.2-mile loop wanders thin cedar forest and open meadows while touring restored remnants of the battle: canons, farmhouses, an inn converted to a battle triage, and a family cemetery (among others).
-Mapped by Fletcher Caldwell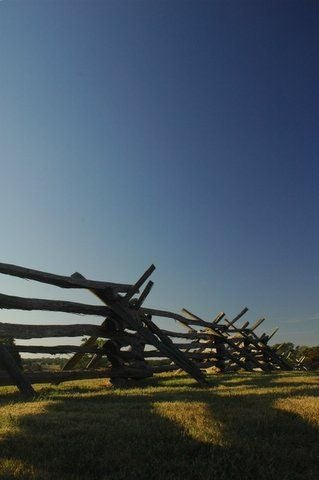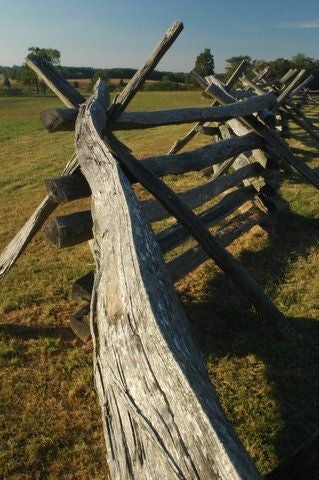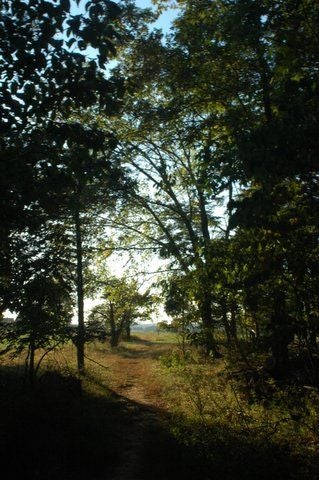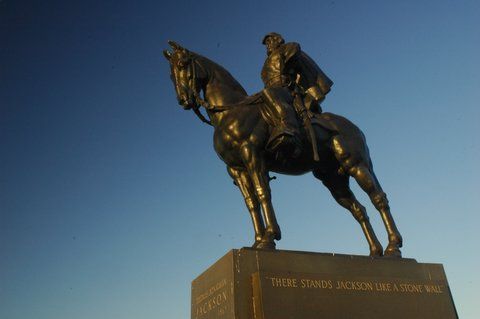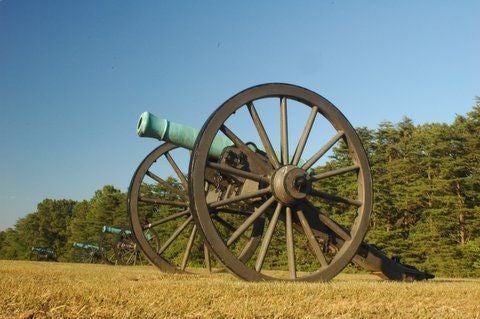 Trail Facts
Waypoints
Fence Posts
Location: 38.8233184814453, -77.5299301147461
©Fletcher Caldwell
Split Rail Fence
Location: 38.8220558166504, -77.5280151367188
©Fletcher Caldwell
Path through the trees
Location: 38.8202705383301, -77.5264892578125
©Fletcher Caldwell
Stonewall Statue
Location: 38.8204650878906, -77.5264892578125
©Fletcher Caldwell
Cannon
Location: 38.8214378356934, -77.5269775390625
©Fletcher Caldwell
MAN001
Location: 38.8134613037109, -77.5209426879883
Charge E on grass path flanked by blue-green bronze cannons; In 810 ft., head straight @ 4-way into pines
MAN002
Location: 38.8132705688477, -77.5128402709961
Cross stream tributaries; turn L @ T in 600 ft., passing sun-speckled forest into windy fescue meadow
MAN003
Location: 38.8224296569824, -77.5110778808594
Cross US 29; veer R up farmland knoll where cannon fire lit haystacks during the First Manassas Battle
MAN004
Location: 38.8245506286621, -77.5118026733398
Marker: At first light on July 21, 1861, Dixie gunshots riddled a Yankee's farmhouse (now long gone); veer L @ Y
MAN005
Location: 38.8295402526856, -77.5179977416992
Cross access road into cedar forest where two captains dueled to the death. In .3 mi., L past farmhouse remains
MAN006
Location: 38.8288116455078, -77.521598815918
On L, stone enclosure marks 1801 cemetery. Continue on trail past hundreds of unmarked slave graves on R
MAN007
Location: 38.8269462585449, -77.5279083251953
Confederates fired on their own lines @ Matthews
Hill; more battles ensued when bluecoats crept over the crest
MAN008
Location: 38.8252410888672, -77.5294570922852
Retrace the flight of the confederates S to safety @ Henry Hill
MAN009
Location: 38.8238143920898, -77.5302124023438
L @ T
MAN010
Location: 38.8190383911133, -77.5260772705078
Restored 1840s stone house: local tavern converted into refuge for the Union's wounded. Ahead, cross US 29
MAN011
Location: 38.8162002563477, -77.5234222412109
Straight @ 3-way with Henry Hill Loop Trail
MAN012
Location: 38.8147468566894, -77.5226135253906
Henry House: Judith Henry, only civilian casualty of battle (victim of a runaway bullet). Head S past iron artillery to car