Wallace Creek
See the effects when two tectonic plates collide at Wallace Creek Interpretive Trail at Carizo National Plain
Heading out the door? Read this article on the new Outside+ app available now on iOS devices for members! Download the app.
Wallace Creek Interpretive trail is an easy 2 mile out and back hike that follows Wallace creek and shows the changes made by earthquakes and movement on the San Andreas Fault. In springtime, this hike provides more views of Carizo Plain's and the Temblor Range's spectacular Wildflower dispays.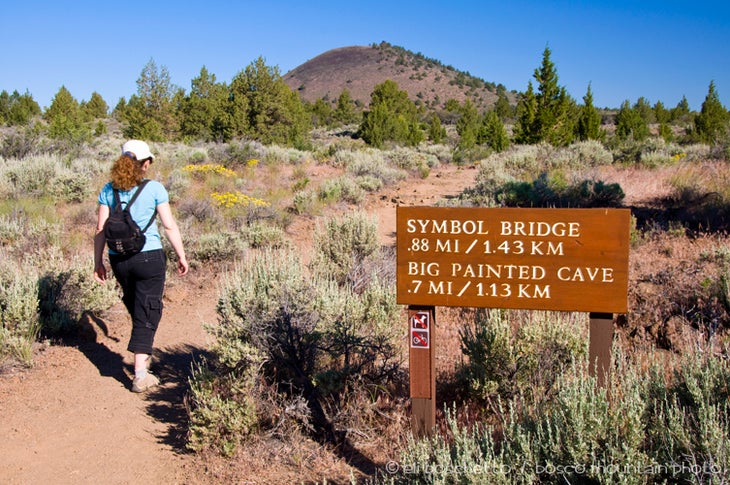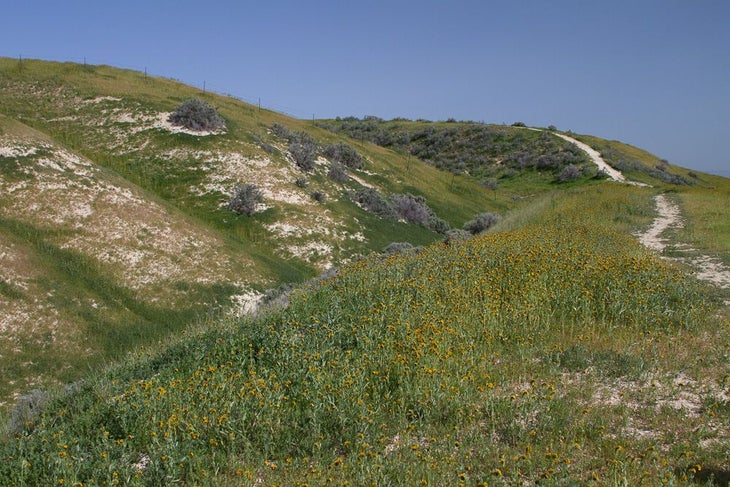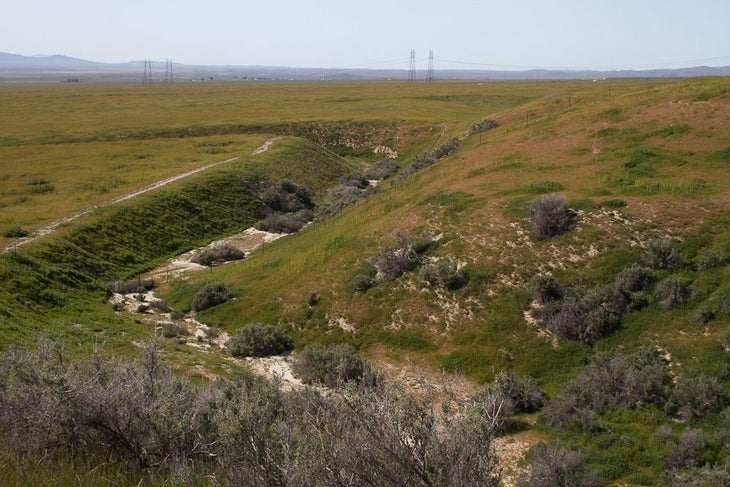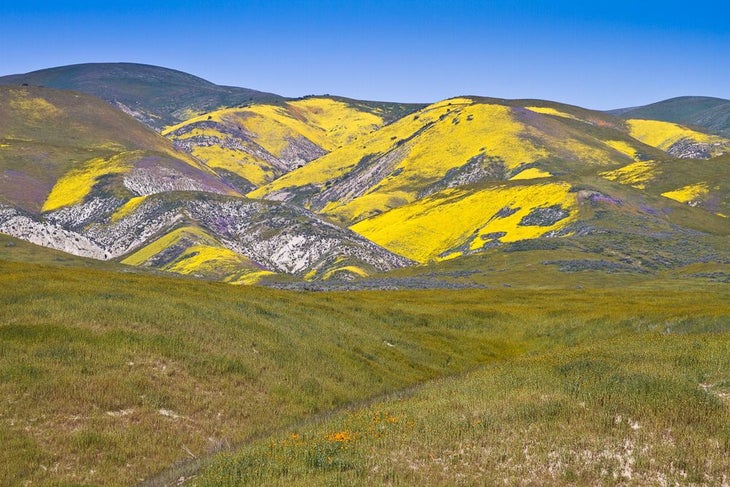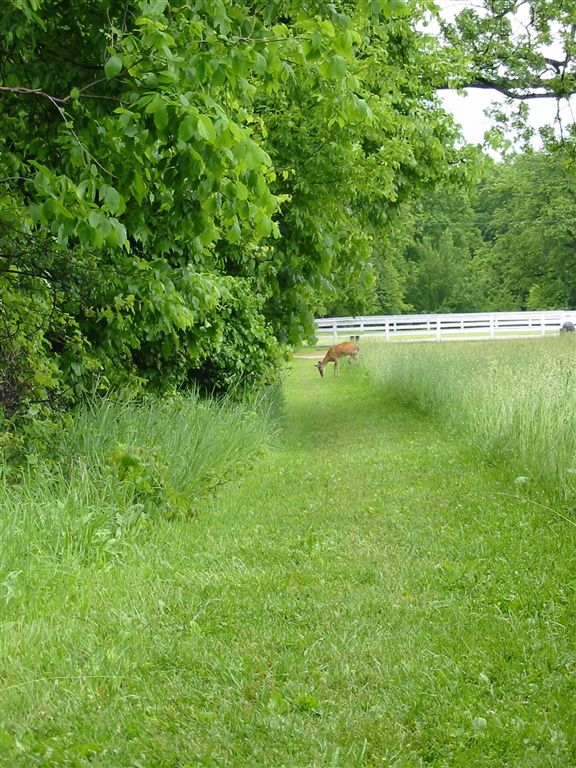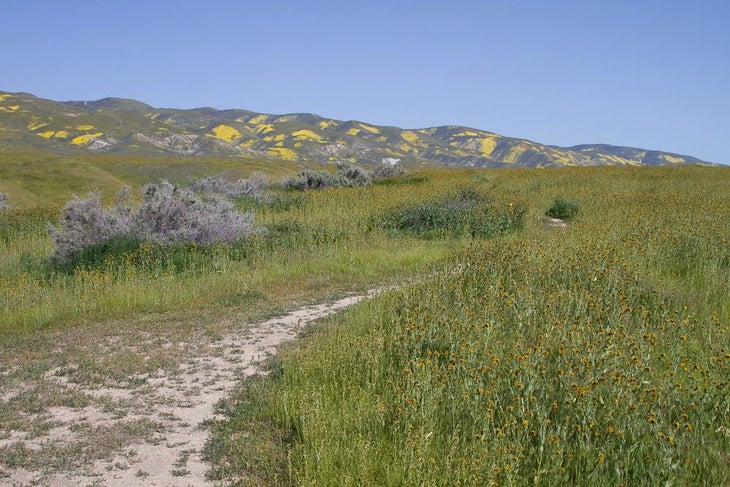 Trail Facts
Waypoints
WC002
Location: 35.271198, -119.827171
L @ Y. Standing on the edge of the San Andreas fault, see the effects first hand as you gaze upon the two dramatic turns in Wallace Creek ahead. Take the trail left to walk the distance the Pacific tectonic plate has moved from the North American plate.
Returning fom WC003, head R as the trail ascends to a higher lookout for another perspective.
WC004
Location: 35.271111, -119.826607
Wallace Creek Overlook. The two tectonic plates meet here and have been slowly moving apart widening Wallace Creek. Continue on the trail towards the colorful hills of the Temblor Range (Springtime Wildflowers are amazing here).
WC003
Location: 35.271832, -119.828117
The 400 feet traveled from WC002 is the amount the creek has shifted by the forces of the San Andreas Fault. The Pacific plate is moving 1.3′ per year towards San Francisco, pushing Wallace creek further north. Retrace route back to WC002 and continue your trek.
WC005
Location: 35.271442, -119.821724
Trail ends with a great view of the Temblor Range and one of the main features of the Carizo Plain. Retrace route back to trailhead.
WC001
Location: 35.267399, -119.827072
Wallace Creek Trailhead. Head north on the sandy trail to Wallace Creek. The trail cuts through a large field of Fiddleneck wildflowers prevelant in the Carizo Plain during the spring. Wallace Creek is dry most of the year.
Trailhead
Location: 35.267529, -119.826958
Wallace Creek
Location: 35.271751, -119.827957
Bend in the Creek
Location: 35.271175, -119.826744
Creek Bend
Location: 35.271156, -119.8265
Temblor Range
Location: 35.271542, -119.821579
Grassy Trail
Location: 35.27161, -119.823586
Wallace Creek Trail
Location: 35.271542, -119.825043