Vancouver, WA: Mount Adams via South Spur
Climb the Northwest's tallest nontechnical volcano.
Heading out the door? Read this article on the new Outside+ app available now on iOS devices for members! Download the app.
This 12,276-foot, ice-draped monolith may look like expert-only terrain, but the second-highest peak in the Cascade Range is a gentle giant. Plus, notes local resident Wes Cooper, "The summit overlooks a huge variety of terrain: the plains of eastern Washington, Mount Hood towering over the Columbia River basin, Mount St. Helens, Puget Sound, the Olympics, and Mount Rainier."
From South Climb trailhead, you'll set off along McDonald Ridge on Trail 183, with the mountain vistas expanding with every step. The 12 miles (round-trip) and elevation gain/loss of nearly 7,000 feet make scaling Adams a burly day (or turn it into an overnight by camping at the Lunch Counter, at 9,500 feet). Carry an ice axe and crampons for better purchase on firm morning snow. Pick up a Cascades Volcano Pass ($15 Friday through Sunday, $10 weekdays) at the Mount Adams or Cowlitz Valley Ranger Stations.
MAP: Green Trails Mount Adams ($6, greentrailsmaps .com)
CONTACT: (509) 395-3400, fs.fed.us/gpnf/
-Mapped by David Tate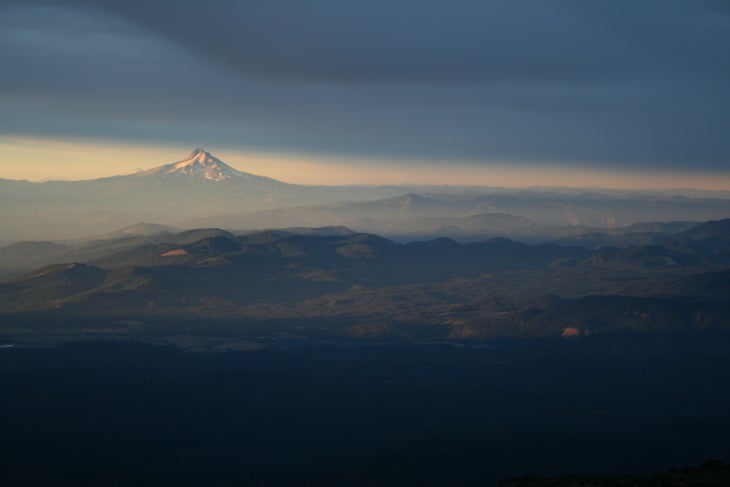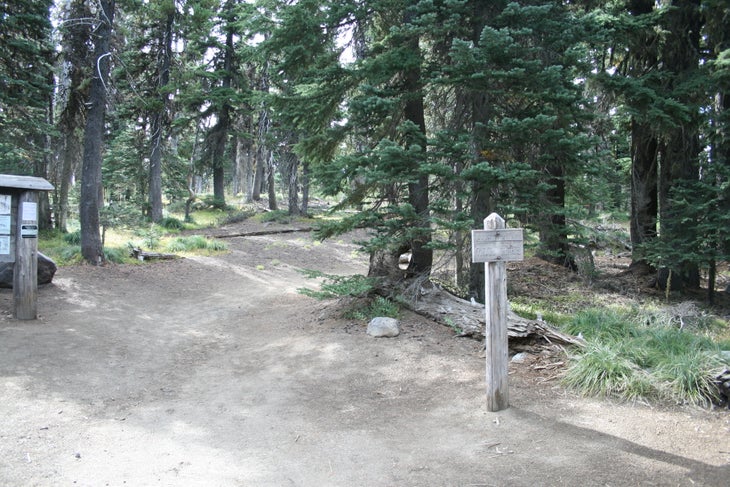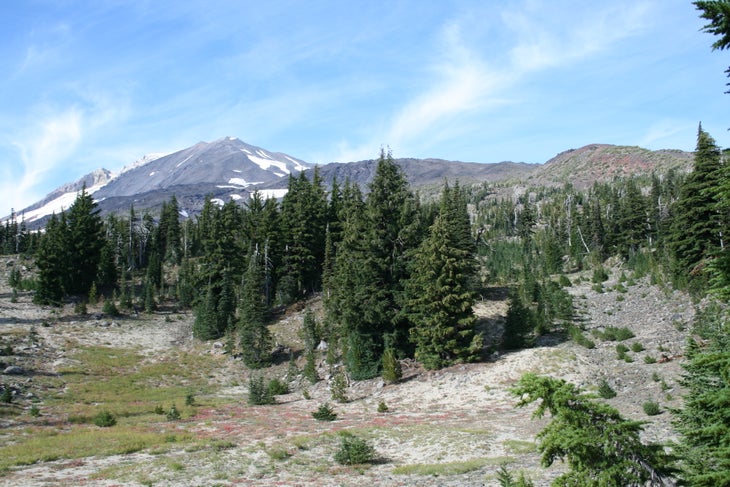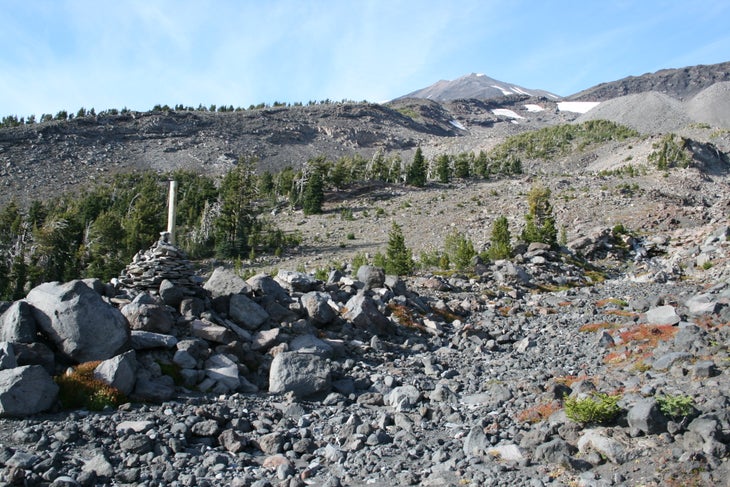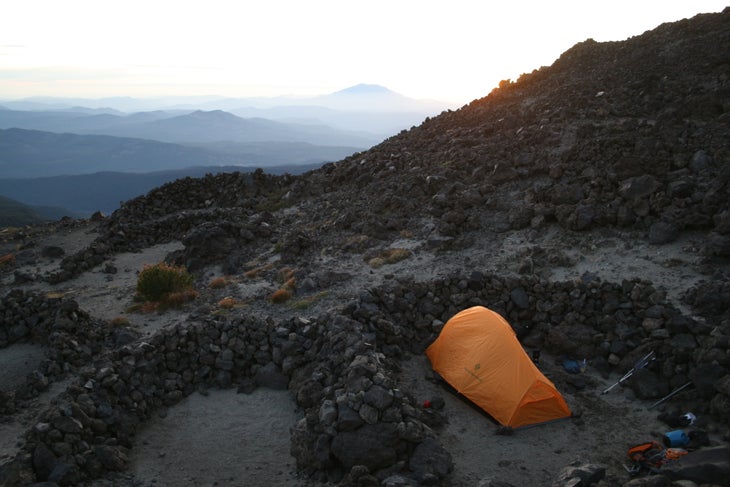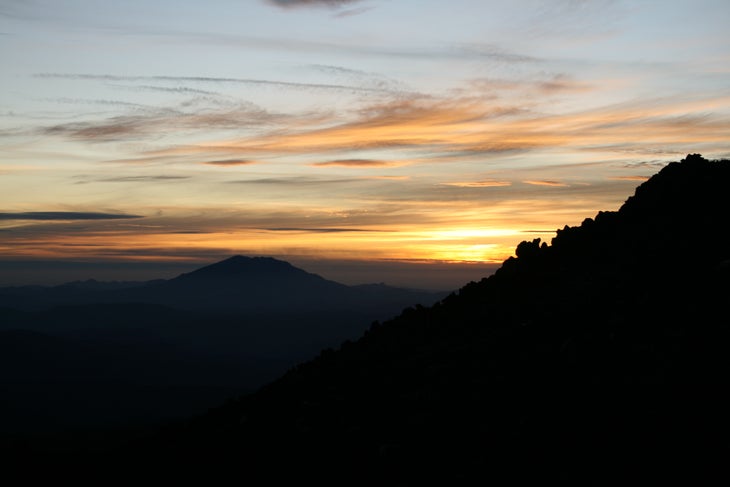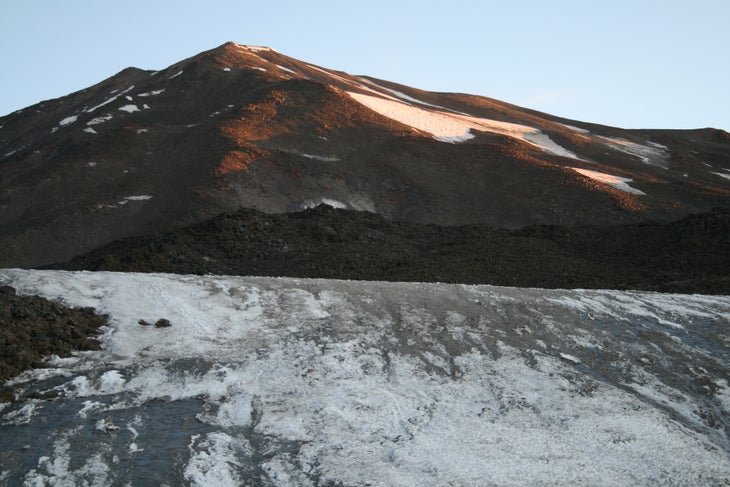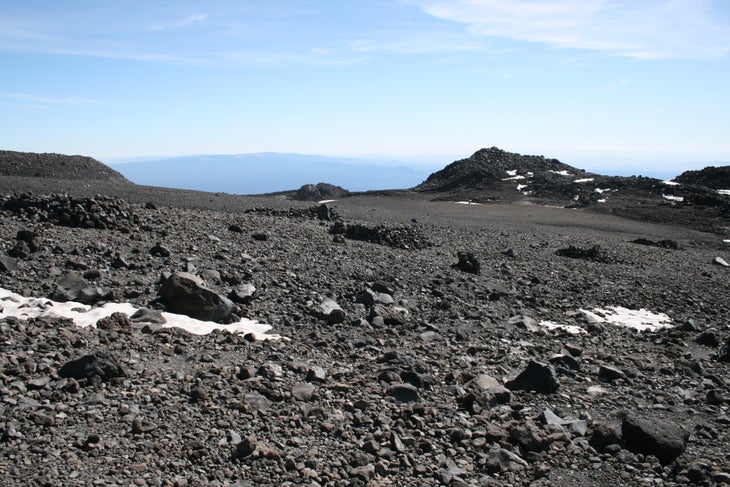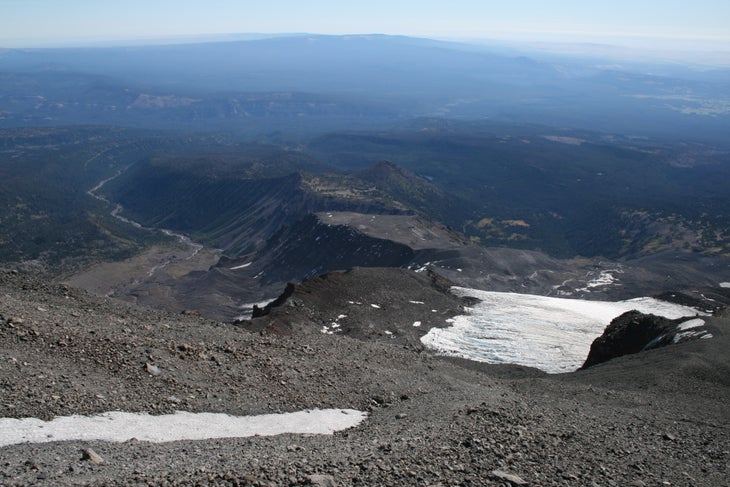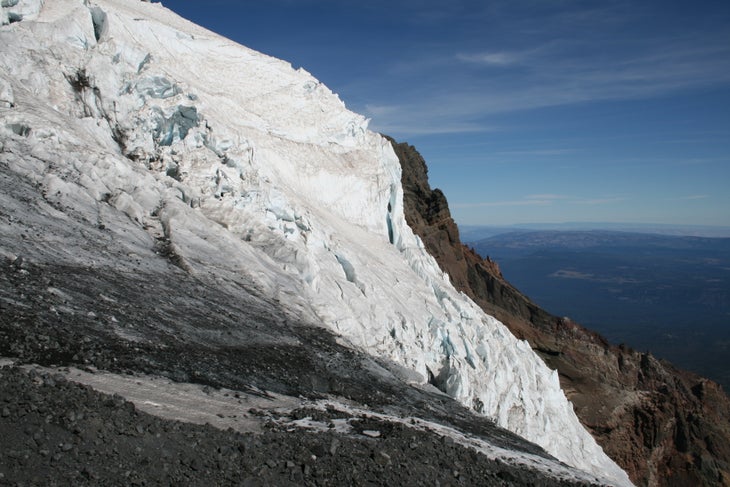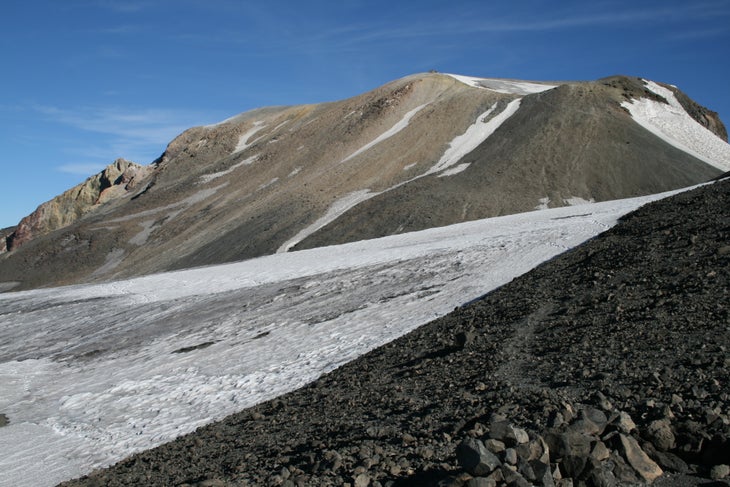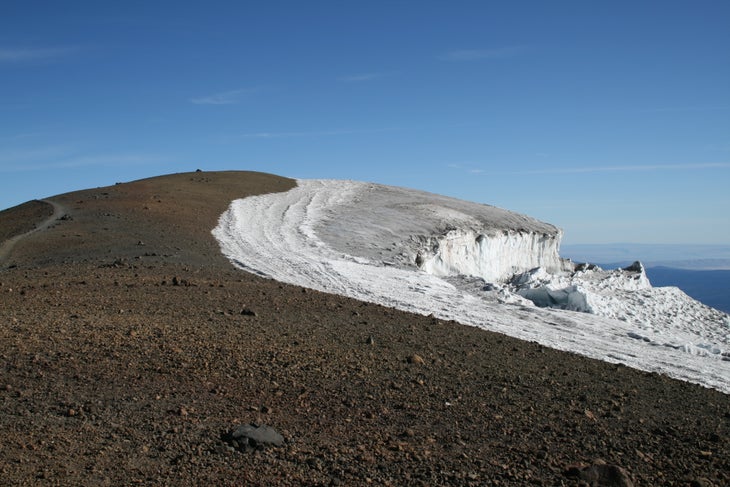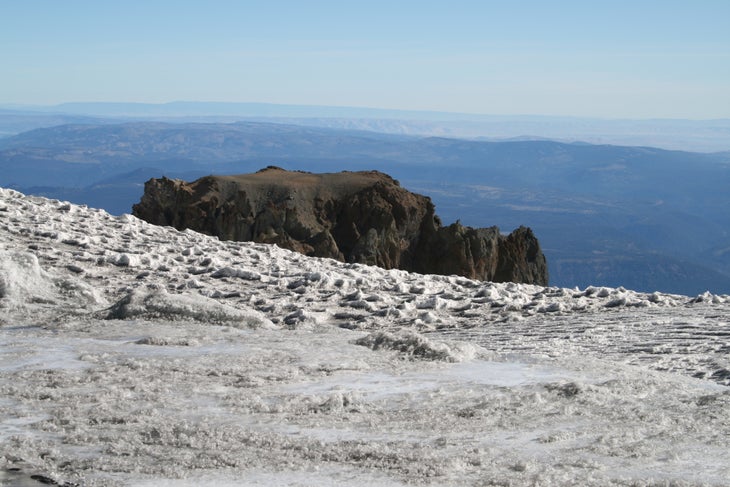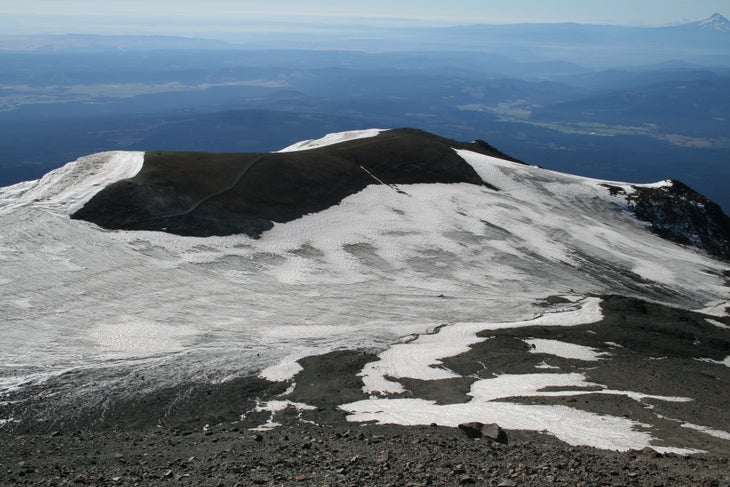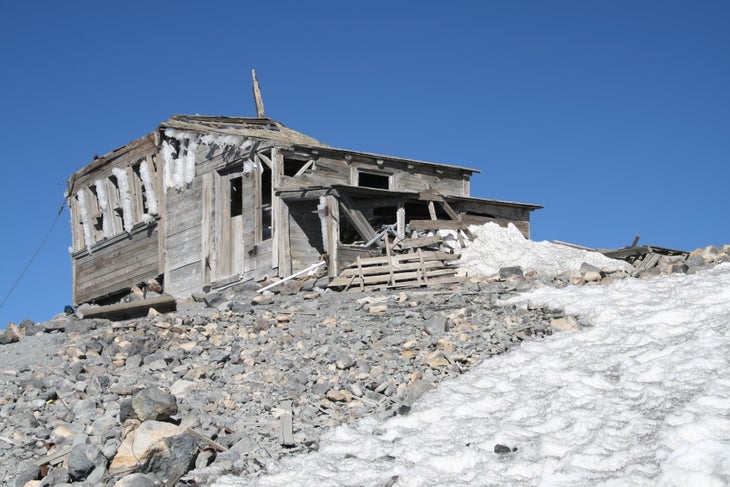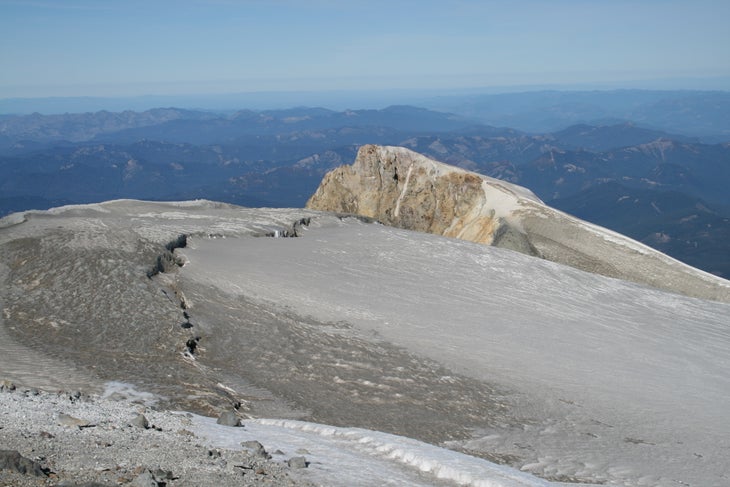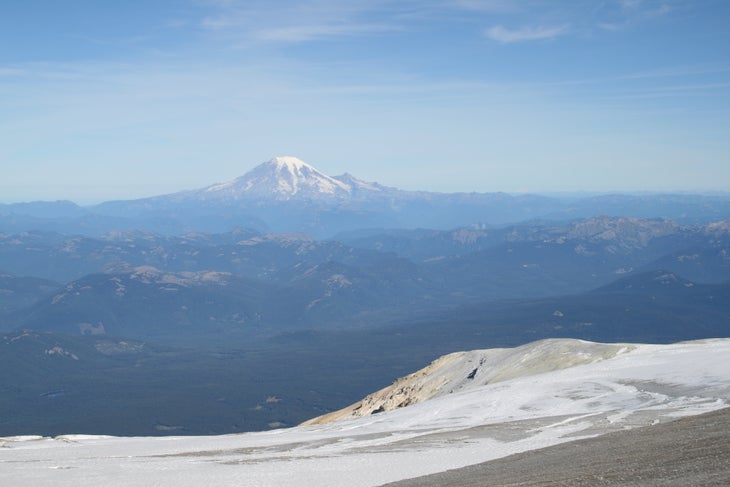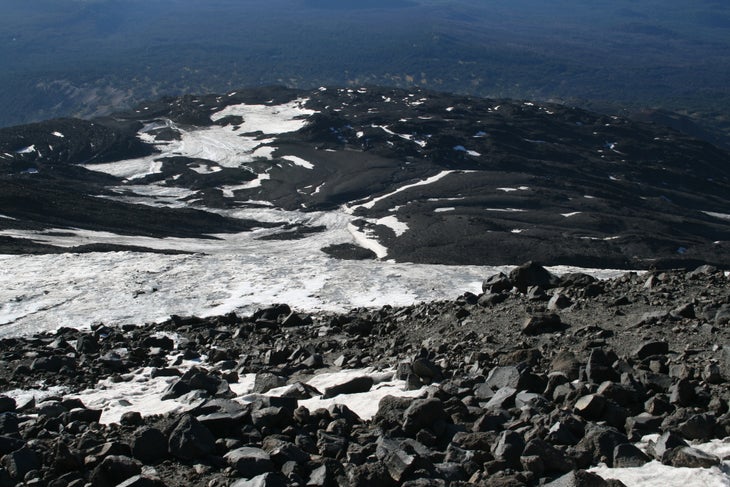 Trail Facts
Waypoints
ADM001
Location: 46.135679, -121.497953
The route starts at the South Summit Climb trailhead.
ADM002
Location: 46.14602, -121.491065
Continue straight at the 4-way junction with Round the Mountain Trail.
ADM003
Location: 46.156723, -121.491258
Cross Morrison Creek, which flows only when the temps are warm.
ADM004
Location: 46.167609, -121.491526
Camp 1: There are several small rock walls to provide wind break for tents. From here on to the Lunch Counter, you will encounter several to choose from.
ADM005
Location: 46.177223, -121.488694
Pass the last flat area before the Lunch Counter. Campsites are available here.
ADM006
Location: 46.179741, -121.482911
Lunch Counter: This popular (and flat) overnight destination offers several windbreaks for tents.
ADM007
Location: 46.19196, -121.488694
Crest the false summit and continue climbing north for the home stretch.
ADM008
Location: 46.201488, -121.492782
Pass a cabin that was used by miner's looking to mine sulphur from the mountain's peak.
ADM009
Location: 46.202424, -121.490883
Mount Adams (12,276): Look for the USGS marker that marks the second highest peak in the Washington Cascades. On cloud-free days, look for Mounts Rainier, St. Helens, Hood, and Jefferson.
Sunrise on Mount Hood
Location: 46.16937, -121.489563
Looking southwest, can see the sunrise on Mount Hood, with Mount Jefferson in the backdrop.
South Spur Trailhead
Location: 46.135672, -121.497781
Meadows with Indian Paintbrush
Location: 46.146302, -121.490207
View toward Mount Adams. The trail is still below treeline and close to Round the Mountain Trail.
Cairns
Location: 46.155697, -121.49128
The large and hard-to-miss cairns mark the route.
Camp 1
Location: 46.16755, -121.491333
Sunset
Location: 46.167698, -121.491344
Sunset with Mount St. Helens in the foreground.
Sunrise on Mount Adams
Location: 46.17573, -121.489155
Welcoming rays of first light on Mount Adams.
Lunch Counter Shelters
Location: 46.18044, -121.482611
Ridge of Wonders
Location: 46.184971, -121.481795
Looking down toward the Ridge of Wonders.
Klickitat Glacier
Location: 46.189665, -121.483812
More dramatic ice on the Klickitat Glacier.
Views from False Summit
Location: 46.19199, -121.48849
Looking towards the top of Mount Adams.
Piker's Peak
Location: 46.193193, -121.488436
Piker's Peak and the glacier ice at its base.
Klickitat Glacier
Location: 46.196914, -121.486773
The Castle
Location: 46.198755, -121.489102
You can see the top of the Castle here.
Views of Piker's Peak and Saddle
Location: 46.200122, -121.490808
The bare knoll is Piker's Peak; it's hard to make out the trail that leads across it.
Miner's Cabin
Location: 46.201481, -121.492653
Cabin that was used by miner's looking to mine Sulpher from the mountain's peak.
The Pinnacle
Location: 46.201666, -121.492567
Looking across the headwall of the Adams Glacier, the Pinnacle looms large.
Mount Rainier
Location: 46.202193, -121.491559
On sunny days, Mount Rainier is visible to the north.
Descent
Location: 46.185387, -121.486666
Looking down onto Lunch Counter.