Valentine's Day Hikes in the Inland Northwest
Ooo, la la! Couples are swooning in each other's eyes, cheap chocolates are selling like hotcakes, and single people are writing ironic posts on Facebook. Whether it's your first date or your 50th anniversary, these hikes will make the fire burn brighter.
Heading out the door? Read this article on the new Outside+ app available now on iOS devices for members! Download the app.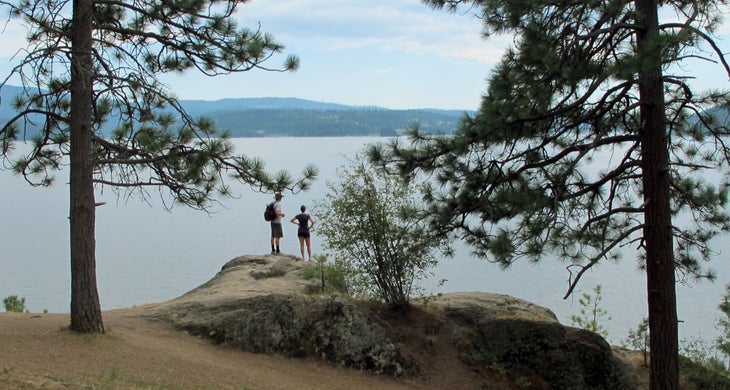 This popular urban hiking area just minutes from downtown Coeur D'Alene, ID is a lover's paradise. Lead your sweetheart across the swinging bridge before treating them to front-row seats above Lake Coeur D'Alene on the 2-mile loop circling the hill. And if you're feeling particularly spicy, bring your special someone on a post-hike lake cruise and treat them to a romantic maritime dinner.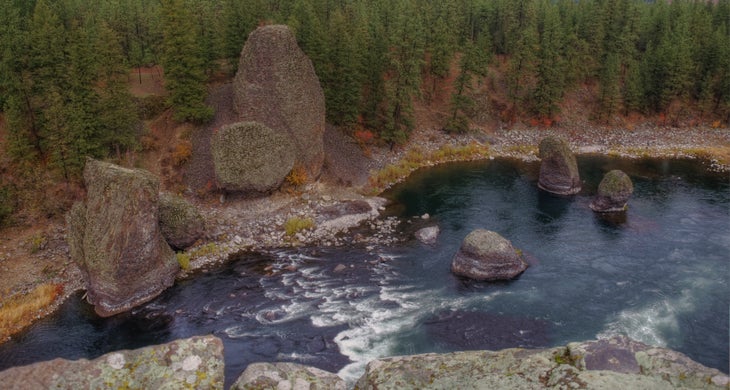 The trails and cliffs along the Spokane River are one of city's best quick-fix getaways—and a perfect place to take your beau for an afternoon stroll. From the parking area at Bowl and Pitcher, cross the swinging bridge and hike north along the river to one of the many scenic overlooks. Play your cards right, and you just might score that highly coveted smooch! [Kidron Cool / Flickr]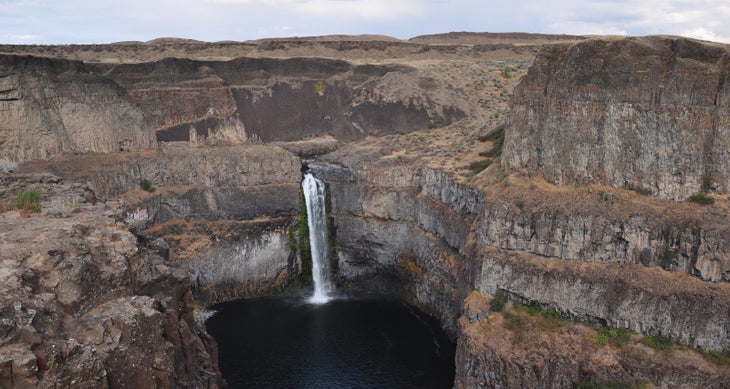 Palouse Falls is spectacular in any season, but particularly this time of year, when flows are especially high. Hiking the 1-mile lollipop loop to the brink of the falls will be sure to take your partner's breath away—and when it does, you'll be there to hold them close. Trust me, it's WAY less tacky than trying to sneak a cuddle during a scary movie. [Steve Cyr / Flickr]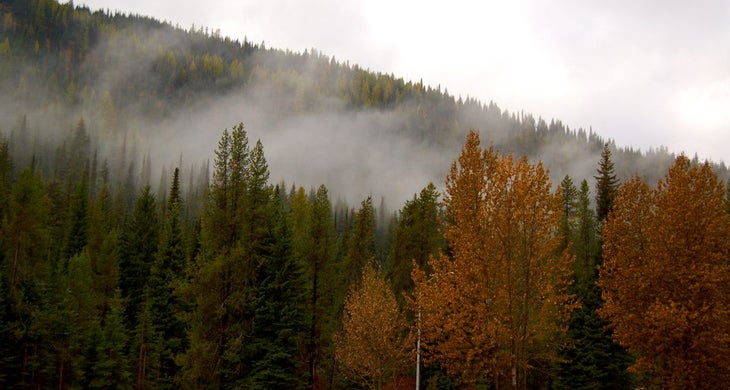 For those couples who measure their devotion in terms of sweat rather than flowers, this hike near Lookout Pass is for you. Stevens Lake is only a 2.5 mile hike from the trailhead, but you'll have to climb 1600 feet to get there. Snowshoes are typically a necessity to access the trail during February, but this year's unusually mild winter means that you can currently reach the lower lake using only traction aides such as microspikes. [Liz Wiltsie / Flickr]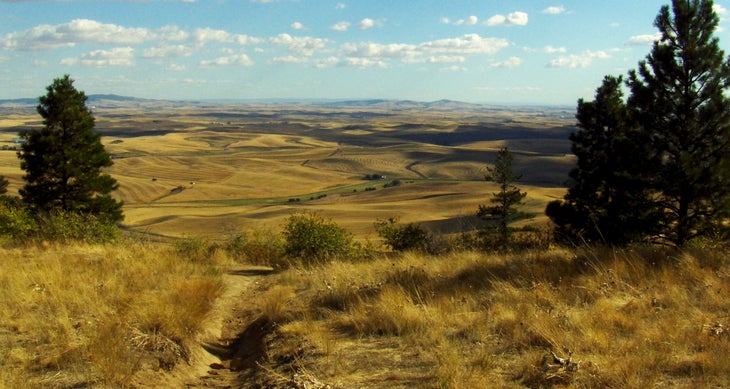 From the summit of Kamiak Butte—accessible via the 3.5 mile Pine Ridge Loop—one can see nearly all of Whitman County, stretching from the Snake River to the south all the way to the outskirts of Spokane to the north. Climb the switchbacks with your honey, and take a break when you reach the top to soak in the scenery. Hear the contented sigh slip from your beloved's lips? That's the sound of a job well done. [Amy Ross / Flickr]
Don't have a significant other to share the hike with? No worries! Grab a buddy, or take the opportunity to seek out some peaceful solitude. After all, a good trail beats wine and Netflix any day!