The 10 Most Dangerous Hikes in America
Like your life and limbs intact? Then you'd better get skilled before visiting these trails.
Heading out the door? Read this article on the new Outside+ app available now on iOS devices for members! Download the app.
The first, and biggest, step towards staying safe in the backcountry is making the right choices: Wear the right layers, tell a friend where you're going, and bring a map and compass, and you'll stand a much better chance of coming home safe. But what about the places that carry an element of risk no matter what you do?
From a slippery Sierra catwalk to a treacherous Hawaiian paradise, we name the country's 10 most hazardous hikes. Then we break down the dangers and provide local beta for conquering each route.
Mist Trail, Half Dome, CA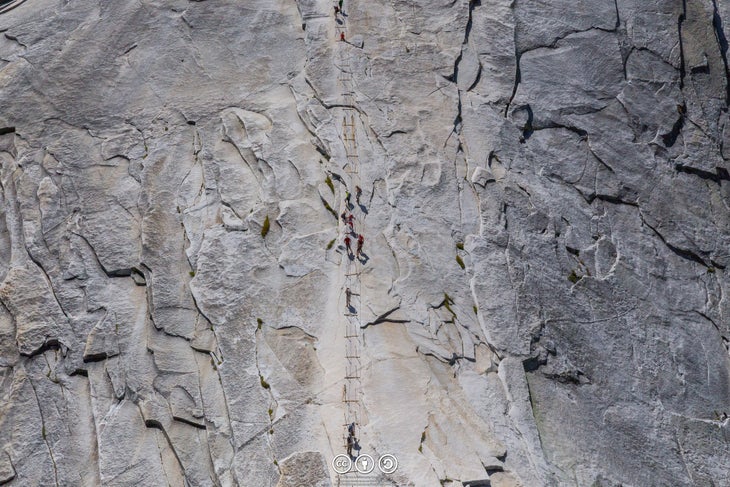 The iconic symbol of Yosemite grandeur, Half Dome just begs to be climbed. Only 300 visitors per day are allowed on the seven-mile route to this granite landmark, and only 50 on the summit. People endure fatigue, altitude sickness, and dehydration in their determination to stand atop Half Dome's broad 8,836-foot-high crown. Read more.
Abrams Falls, Great Smoky Mountains, TN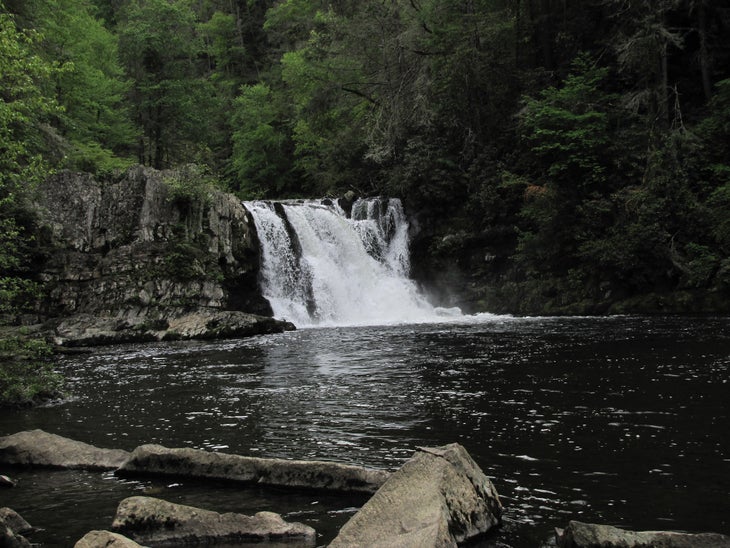 Great Smoky Mountains National Park receives more rainfall than any other spot in the Lower 48 except for the Pacific Northwest–from 55 inches in the valleys to more than 85 on some peaks–and plenty of that abundant precip gets funneled into the park's streams and swimming holes. So it's no surprise that drowning leads the list of park fatalities, with nearly 60 lives lost in watery accidents since the 1930s. Read more.
Buckskin Gulch, UT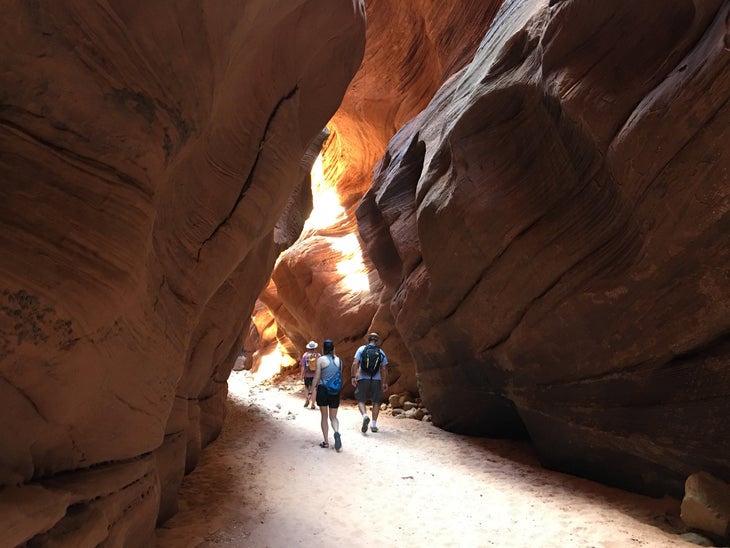 No one's died here–yet. But the odds mount every time a dark cloud crosses the sky. This tortuously twisting sandstone bottleneck is the longest, deepest slot canyon in the Southwest (and probably the world). Its narrow walls carve a 12-mile gash through the southern Utah desert, although most hikers bypass the first of those pinched miles by starting at Wire Pass, a tributary that enters Buckskin Gulch from the south and plunges them right into its tightest squeeze. Read more.
Huckleberry Mountain, MT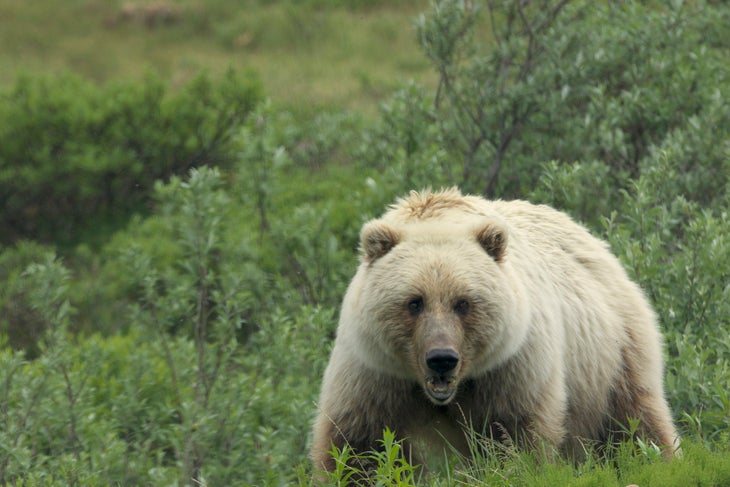 In Glacier National Park, you could spit and hit a grizzly. Well, almost–the park features the highest bear density in the Lower 48. One recent study counted 563 individuals, and researchers suspect the actual population may be even higher. That's .35 bears per square mile–or one bear within a one-mile radius of every backcountry campsite. Read more. 
Muir Snowfield, Mt. Rainier, WA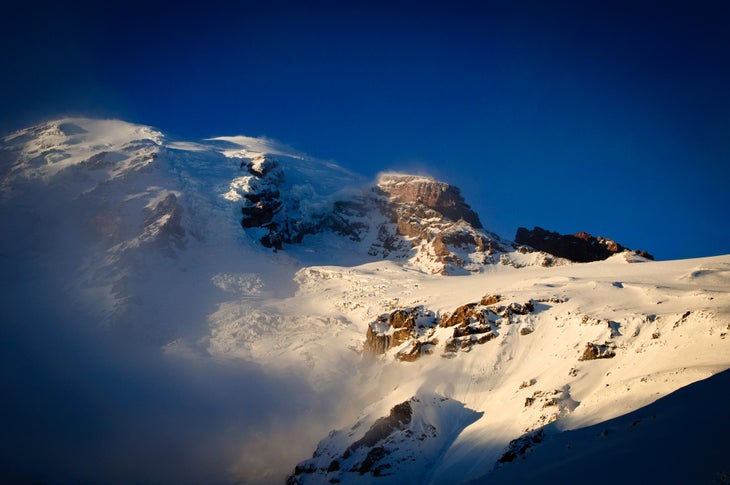 Rainier's summit requires a formidable alpine climb, and more than 90 mountaineers have slipped or frozen trying to reach 14,410 feet. But a whopping 294 fatalities have occurred elsewhere on the mountain, including an alarming number between the Paradise trailhead and Camp Muir, a cluster of tent sites and stone cabins at 10,000 feet. Read more.
Mt Washington, NH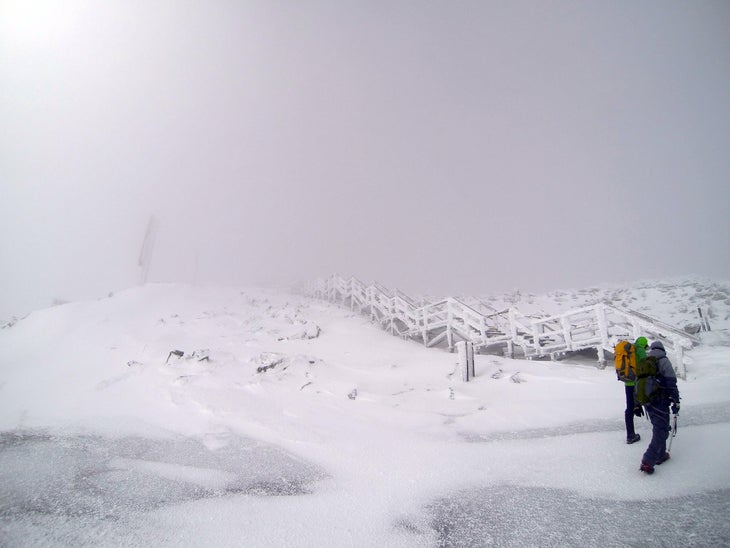 Known as the most dangerous small mountain in the world, 6,288-foot Mt. Washington boasts some scary stats: The highest wind velocity ever recorded at any surface weather station (231 mph) was logged here on April 12, 1934. And nearly 150 fatalities have occurred since 1849. No surprise: Most are due to hypothermia–and not only in winter. Read more.
Barr Trail, CO
As the state with America's highest average elevation (6,800 feet), Colorado and its mountains see a shocking amount of electrical activity, and 22 of the 50 lightning incidents reported in Colorado since 2000 have involved hikers and campers. The sparkiest spot surrounds 14,115-foot Pikes Peak. Read more.
Kalalau Trail, HI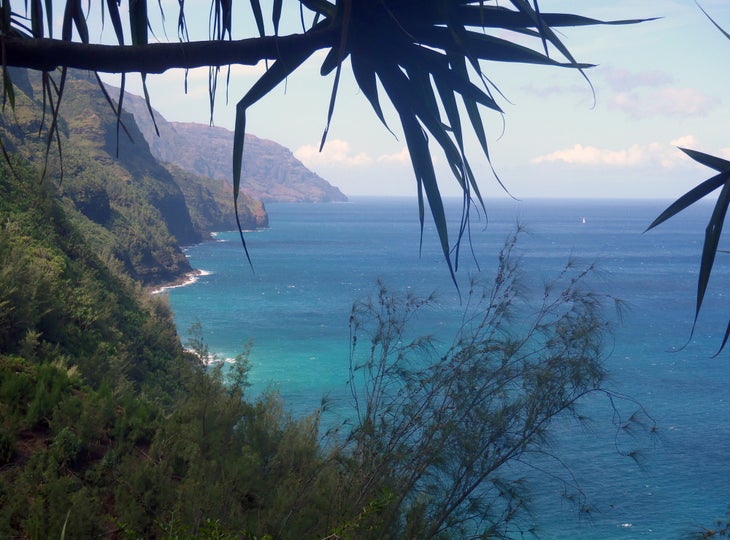 Pictures of the dramatic and lush Na Pali Coast stir hikers' wanderlust, but the Kalalau Trail (recently reopened after flooding damaged the path) hugging this dramatic coastline also triggers something far less romantic: terror. "People have a hard time with some of the dropoffs," says Kathy Valier, a Kauai resident who's written guidebooks on hiking the island. "The trail bed is narrow and crumbly, and I've talked with many people who have either fallen off the trail or seen it happen." Read more.
Bright Angel Trail, AZ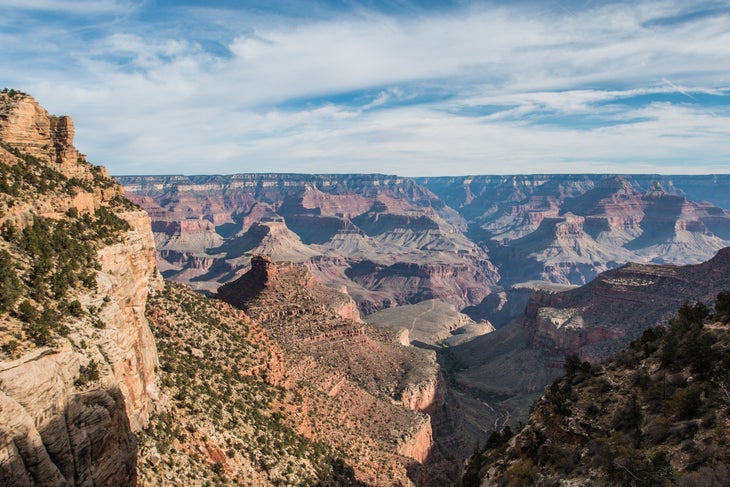 Trekking from rim to river (and back) is one of the planet's iconic journeys, an achievement nearly every Grand Canyon visitor longs to notch. Trouble is, canyon temps routinely top 110°F in summer, and that hellish heat–combined with the exertion of climbing 4,380 vertical feet over 9.5 miles–results in about 200 heat-related rescues in the park each year, most of them on the Bright Angel Trail. Read more.
The Maze, UT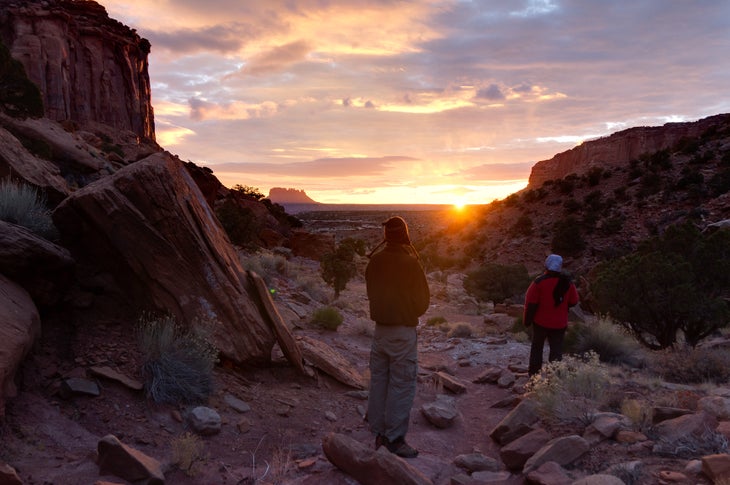 You'd better be a map master if you want to wander into–and back out of–this redrock jungle, which is full of dead-end canyons. "This is not the place for inexperienced hikers," declares park ranger Paul Henderson, who says it could take rescuers three days to reach you in this remote unit of Canyonlands. Read more.