The 15 Best National Park Campsites in America
At these creekside, shorefront, and mountaintop spots, the views are so gorgeous that you may never want to go to sleep.
Heading out the door? Read this article on the new Outside+ app available now on iOS devices for members! Download the app.
A good campsite is so much more than a place to sleep. It's a capstone to your day of hiking, a scenic spot where you can sit down, relax, and end a great day on the trail with a great night, watching the sun go down and the stars begin to sparkle. Pitch your tent at one of these top-notch national park sites—like Lower Rae Lake at Sequoia and Kings Canyon National Parks, pictured up top—to see what we mean.
Editors' Pick: Bear Lake, Kenai Fjords National Park, Alaska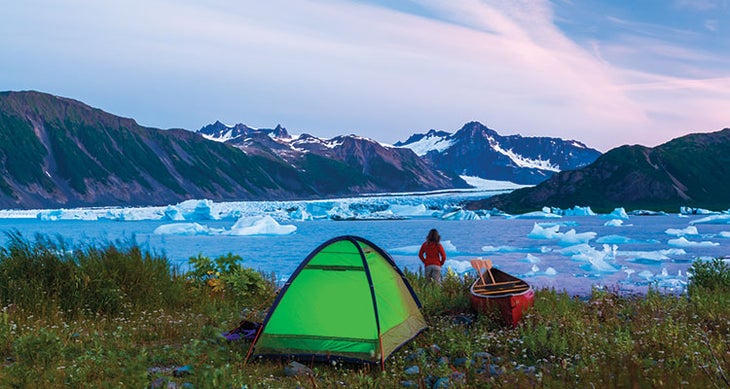 Scan your brain for the most iconic feature in all of the national park system and Half Dome inevitably comes to mind. To trek up the side of the granite beast is a life-list experience unto itself, but you can't truly appreciate the 8,839-foot-tall chunk of stone unless you see it, free of crowds, in all hours. That's why Snow Creek Camp, a flat, wooded, and granite site directly across from Half Dome, earns top billing. Leave the valley floor, linking the Mirror Lake and Snow Creek Trails and climbing 2,700 feet over 5.2 miles to see the granite cycle through the sunset palette as dusk settles. After that, the long-range views deep into Tenaya Canyon make it feel like the park is showing off. And boy is it.
Hidden Valley, Joshua Tree National Park, California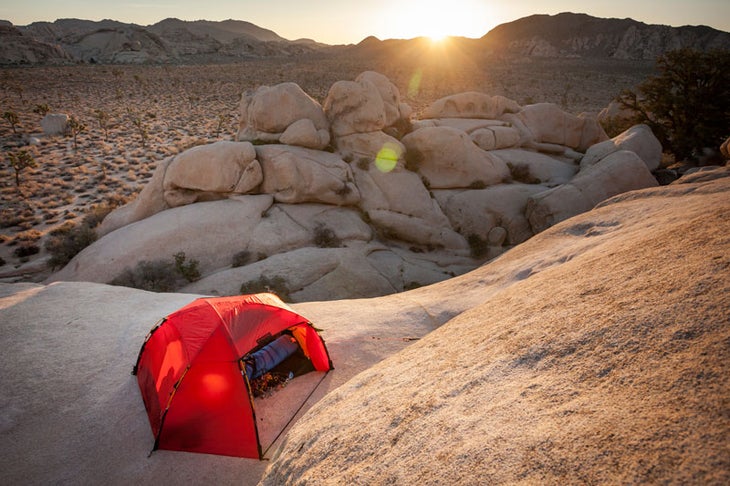 Can't-miss plan for sussing out a stellar campsite: Go beyond the edges of where campers usually stay; evaluate sites on their merits, not on convenience; the higher you go, the better the views (usually); but don't waste so much energy that you sleep through a good sunrise. Such a strategy pays off in sites like this in wide-open backcountry just beyond Joshua Tree's Hidden Valley region. Scramble up the rock formation .5 mile past the western edge of the Hidden Valley camping area and look for a flat spot. Pack in all water (a gallon per person per day). When the morning sun dispels the desert's evening cool, you'll know you found the right spot. Trailhead Hidden Valley Season Spring and fall Permit Free; self register at backcountry kiosk
Ford Point, Channel Islands National Park, California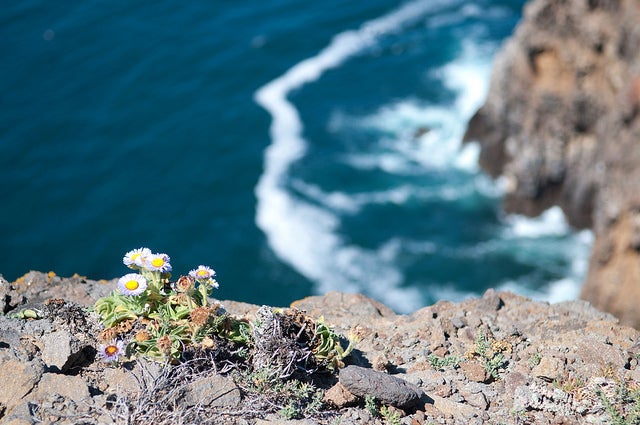 The problem with great beaches is they're usually mobbed. But not in the Channel Islands, where a two-hour sea crossing keeps the crowds away. At Ford Point, two rocky peninsulas frame the horseshoe-shaped beach, while an offshore reef creates a swell that attracts surfers. Catch the ferry to reach Santa Rosa ($114 per person, round-trip; islandpackers.com), which will drop you off at Bechers Bay Pier. (Note: Pack enough food to accommodate the ferry's schedule.) From the pier, it's 9 rugged miles via the Coastal, Wreck, and Ford Point Roads to reach the beach. Pitch your tent above the tideline. Trailhead Bechers Bay Pier Season Mid-August through December to avoid nesting sea lions Permit Free; reserve up to five months in advance
Cracker Lake, Glacier National Park, Montana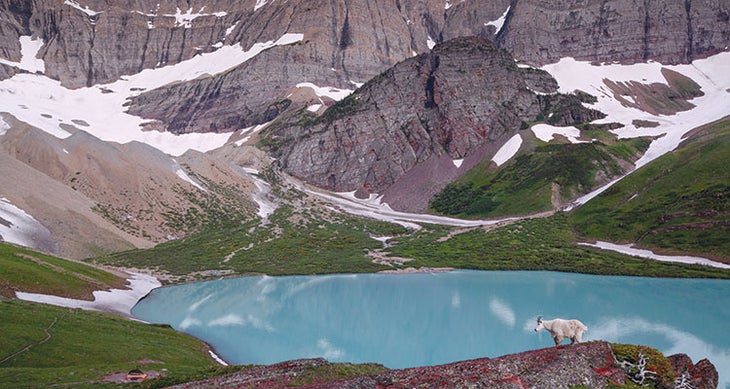 Redwood Canyon, Sequoia and Kings Canyon National Park, California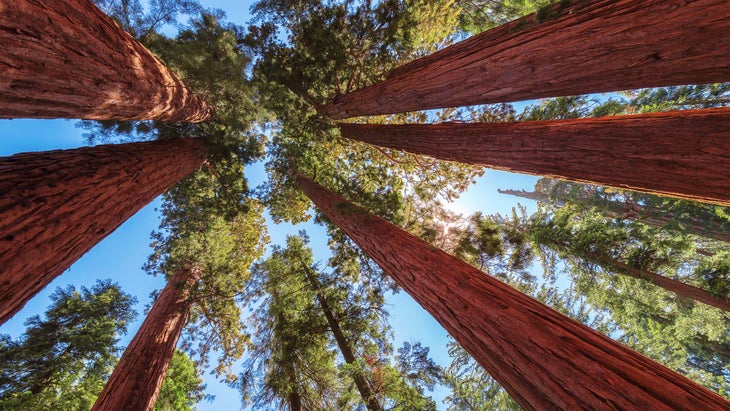 Hance Beach, Grand Canyon National Park, Arizona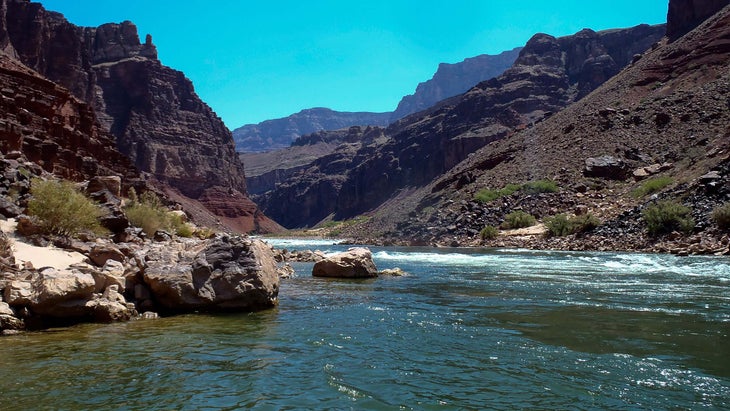 Sheep Pen Gap, Great Smoky Mountains National Park, Tennessee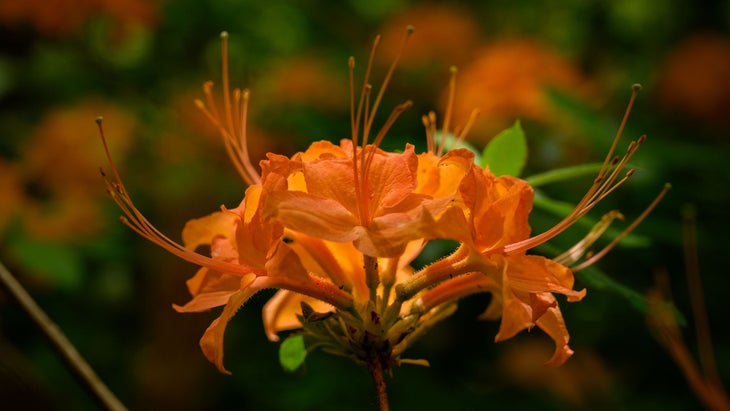 Cottonwood Creek, Yellowstone National Park, Montana
Salt Creek Canyon Site 3, Canyonlands National Park, Utah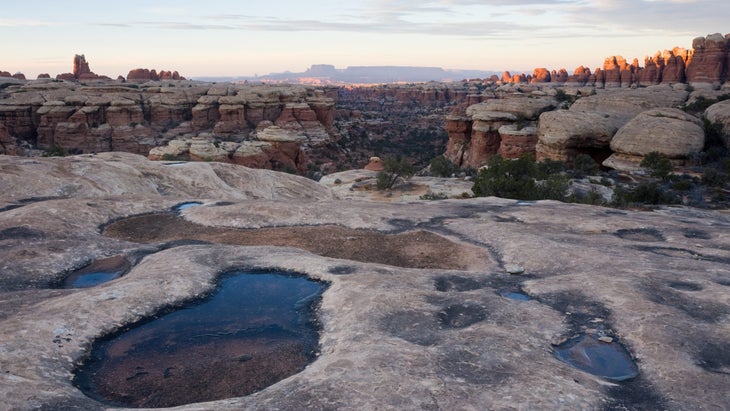 The Salt Creek Trail is like a showroom of arches, cliff dwellings, ruins, and rock art. Add year-round water, and you've got some of the finest desert backpacking in the land. Stay at site 3, under a shady oak with views of the canyon walls. Take the long way: 22.5-mile Upper Salt Creek Trail. Trailhead Cathedral Butte and Peakaboo Shuttlecoyoteshuttle.comSeason Spring and fall Permit $36; reserve in advance at recreation.gov.
Hart Lake, Olympic National Park, Washington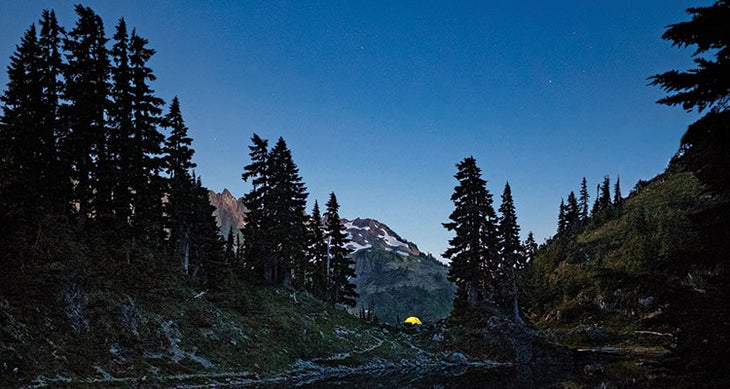 Indian Bar, Mount Rainier National Park, Washington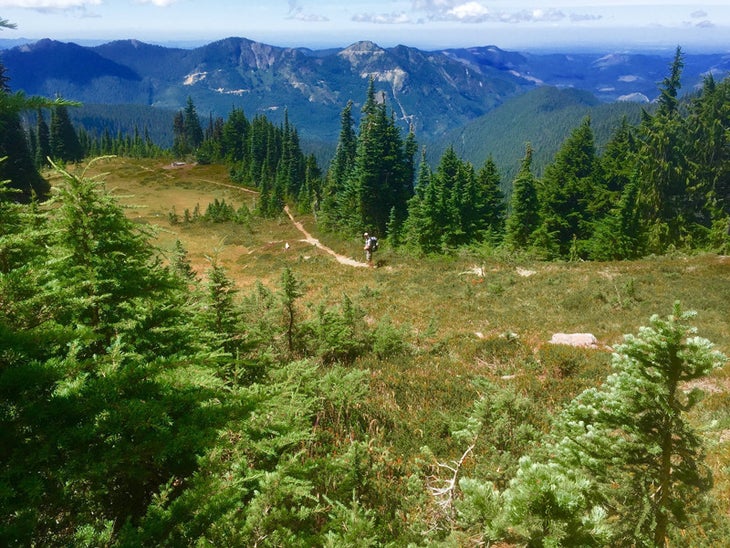 Deer Haven, Badlands National Park, South Dakota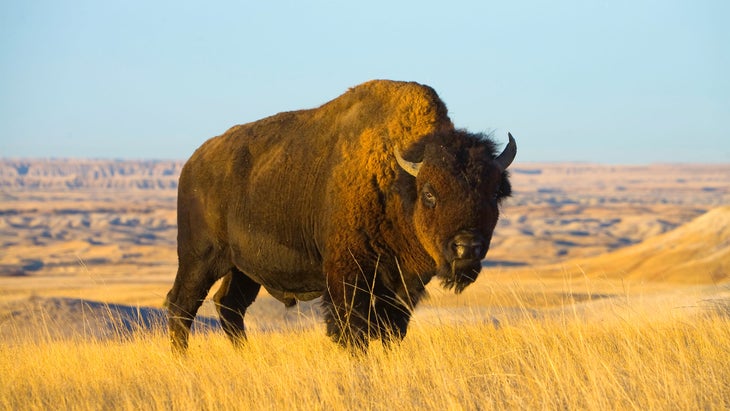 Last updated March 2022