Trail Mix: Great November Hikes in the West
See newts on the move in California, bears heading out of the alpine in Montana, and 360-degree mountain views in Arizona.
Heading out the door? Read this article on the new Outside+ app available now on iOS devices for members! Download the app.
Perfect Days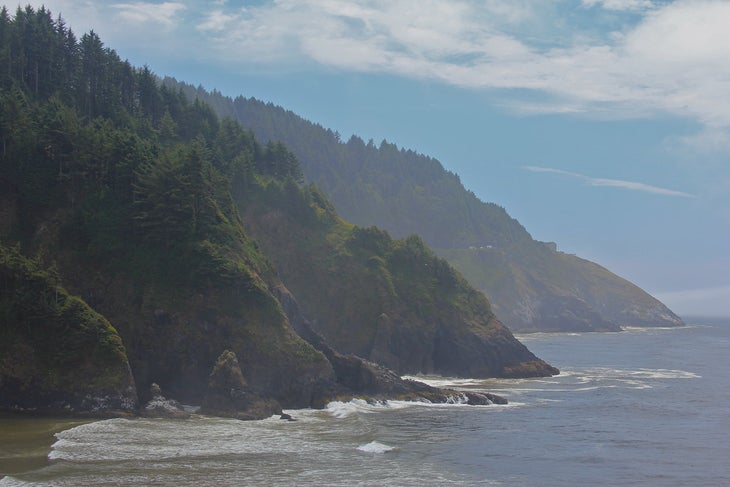 Cummins Creek Loop Trail 

Cape Perpetua Scenic Area, OR

This 8.5-mile loop hugs the coast before heading inland to lush old-growth forest and views of the Coast Range and Pacific Ocean. On your drive home, stop north of Florence on US 101 to see sea lions wintering in the world's largest sea cave ($12; sealioncaves.com). 
Contact Cape Perpetua Scenic Area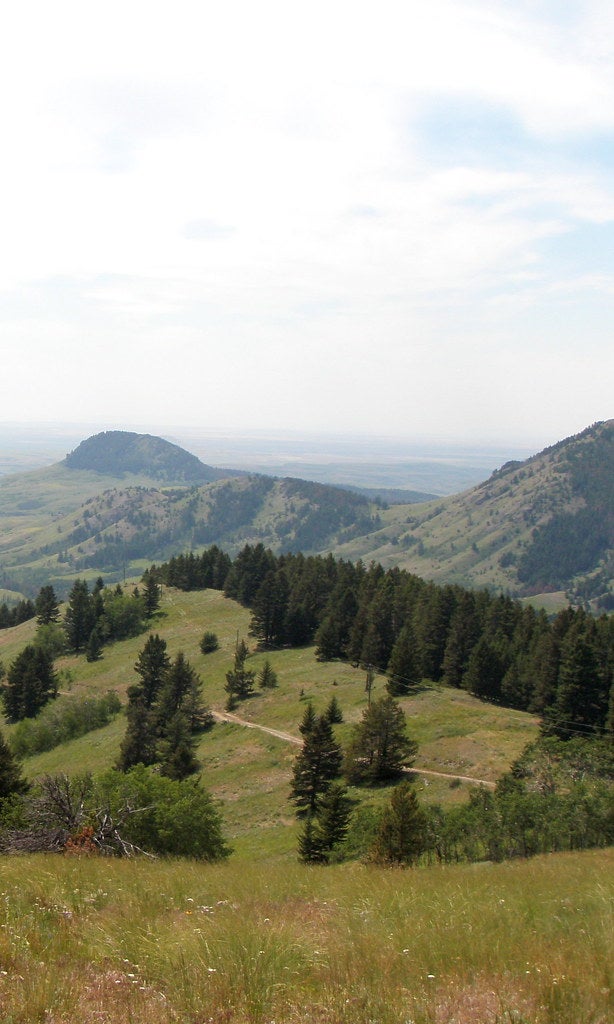 Windy Mountain Loop

Lewis and Clark National Forest, MT

On this 7.1-mile loop (max elevation: 5,700 feet), enjoy the open scenery of the Highwood Mountains while avoiding the snowpack that coats Montana's higher ranges in November. Stop in the tiny town of Belt on the ride home to take a tour of the Harvest Moon Brewing Company (406-277-3188; harvestmoonbrew.com; call ahead to schedule a tour). 
Contact Lewis and Clark National Forest
Picketpost Mountain

Tonto National Forest

Make the short (2.2 miles), steep (nearly 2,000-foot gain) scramble to this 4,375-foot summit with 360-degree views of the Superstitions while the weather is cool. Then visit the Boyce Thompson Arboretum three miles away, a local favorite for its dazzling collection of 3,200 desert plants ($9; 520-689-2723; arboretum.ag.arizona.edu).
Contact Tonto National Forest

Oak Creek Loop
 Red Rock Canyon NCA, NV

With average high temperatures in the mid-60s, November is the perfect time to wander this Joshua tree- and buckhorn cholla-studded desert. Follow this 4.2-mile loop into a creek-laced canyon offering views of Rainbow Mountain and the Calico Hills.
Contact  Red Rock Canyon NCA
See This Now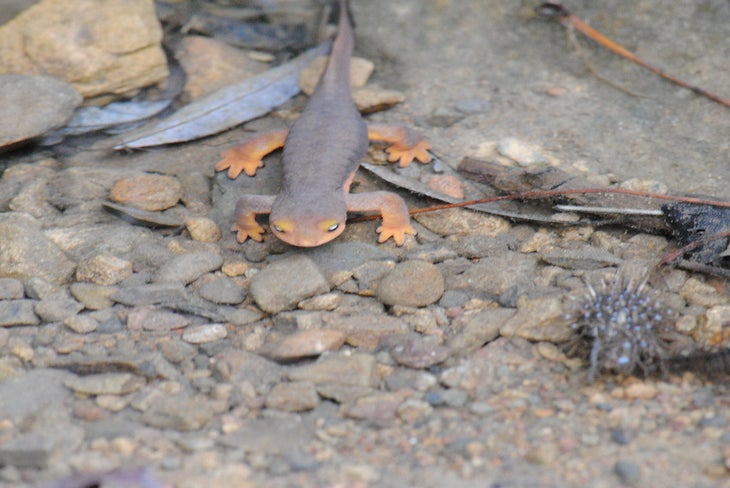 Newt migration, Tilden Regional Park, CA
Salmon aren't the only animals that make an epic journey home to breed: When fall rains finally arrive in the Bay Area, the region's orange-bellied newts begin trekking up to two miles from their dry summer habitat to the creeks and ponds where they were born. Tilden Regional Park, in the Berkeley Hills, is one of the best places to catch them on the move. The amphibian travelers are so plentiful, the park closes a major thoroughfare (South Park Road) to cars from November 1 to April 1 to protect the animals. You're likely to spot some just ambling down the car-free road, but for a backcountry sighting, hike this 6.6-mile loop: Start from the visitor center and conquer 1,211-foot Wildcat Peak (with views across the Bay on clear days), then follow the Conlon Trail to Wildcat Creek, where the newts congregate. Not that you'd want to, but don't even think about eating one of these creatures: Their skin holds the same deadly poison found in pufferfish.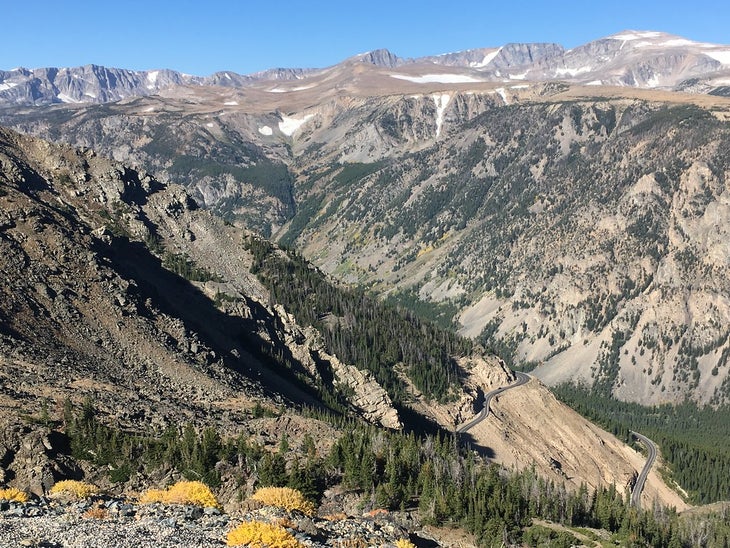 Bears in the Beartooths, MT
Although November doesn't sound like the most attractive time for hitting the Montana backcountry, it can be the month for outstanding wildlife watching if you know where to go. According to Jeff Gildehaus, a 20-year veteran of the 587,000-acre Beartooth Ranger District, the Absaroka-Beartooth Wilderness and adjacent Custer National Forest provide prime opportunities to see mountain goats, bighorn sheep, black bears, and even grizzlies as they move to lower elevations in the late fall. 
"Because the wolf population doesn't hibernate, they're killing elk year-round, and the bears steal their food," he explains. "So the bears are going into hibernation later, or not at all, because they have a food source." The region sees significantly less traffic than neighboring Yellowstone National Park, which means welcome solitude for warmly dressed, camera-toting hikers seeking that perfect wildlife shot. The early morning and evening hours are best to see most animals, although bears can be active throughout the day. 
If it's bears you seek, keep an eye out for tracks, scat, signs of digging, and scratch marks on trees. Because most trailheads are at higher elevations and thus snow-closed in November, your best bets will be the Basin Creek Lakes Trail and the Timberline Lake Trail in the West Fork of Rock Creek. After the winter gate on West Fork Road closes on December 1, set your sights on the open-year-round Silver Run National Recreational Trail.