Trail Master: Q & A with record-breaking thru-hiker Jennifer Pharr Davis
Having just broken the speed record for thru-hiking the Appalachian Trail, Jennifer Pharr Davis sits down to discuss gear, preparation, and the joy of a stellar hike.
Heading out the door? Read this article on the new Outside+ app available now on iOS devices for members! Download the app.
Stop just dreaming about a thru-hike; make it real! Our online Thru-Hiking 101 class covers everything you need to plan and finish the long-distance hike of your dreams. Start it instantly, complete it at your own pace, access it forever. Sign up now!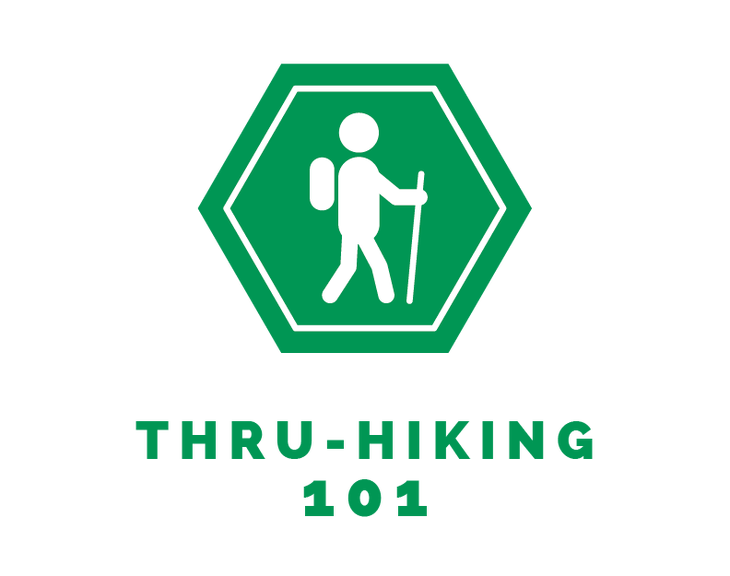 Officially, the Appalachian Trail Conservancy doesn't recognize speed records on the AT. But the rest of us sure do—which is why Jennifer Pharr Davis is our woman of the hour. On July 31, this string bean lean 28-year-old finished the fastest thru-hike the grand daddy of all hiking trails has ever seen: 2,175+ miles in 46 days, 11 hours, and 20 minutes. She hiked north to south, with a support team lead by her husband Brew, knocking 1 day, 2 hours and 11 minutes off the standing record (set by Andrew "Traildog" Thompson in 2005). We caught up with her while she was visiting family in Nashville.

Finishing the AT in less than two months is quite a feat. How did you prepare?

A lot of training took place beforehand, but it was mostly my background leading up to this hike that got me ready. I'd done thru hikes on the Pacific Crest Trail, the Colorado Trail, other supported hikes and speed hikes. Plus, having completed the Appalachian Trail before, I already had a run through. At home, I did all I could to reduce my workload. I tried to fit in at least 30 hours per week of training. I'd find the steepest mountain I could and climb up and down, up and down. I carried a backpack loaded with up to 40 pounds of weight, because it makes things easier when you get to take it off. I just did a lot of hiking and a lot of climbing. Honestly, though, my best preparation was all my previous experience.
You loaded up to train and then dropped it all for a supported hike. What did you typically carry?

I carried whatever I needed for the next stretch of trail, which could be five miles or twenty miles so it really depended. I usually had a daypack with water, snacks, cell phone, rain jacket, and other first aid supplies. I did my best to be safe and be prepared, but on some of the shorter sections I'd travel with just a water bottle. Toward the end of the trail, sometimes people would hike with me and carry all my gear. It's called muling and it's pretty common for super long endurance events. By that point, I was so tired and so grateful for those people. It was such a treat!
Care to share a favorite piece of gear?

That's tricky because you don't feel your gear on a supported hike as much as on a thru-hike. Plus, I didn't care so much about my sleeping bag and all that because at the end of the day, I was so tired that nothing really mattered! I was really concerned with how not to get a stress fracture, though. I found great boots—Salomon Synapse Natural Motion Hiking shoes. They're built specifically for light and fast hiking. They turned out to be flexible, durable, and really comfortable.
Was there a particular section of trail that you found most difficult?

The first half of the trail was really tough. I wouldn't say I had much fun for the first thousand miles. I knew going into it the first ten days would be hard, but they were still really difficult to get through. The terrain was rough and rugged, plus I contracted shin splints on the very first day, which I'd never had before—and they really hurt! Then on my first day in Vermont I started to feel really ill, had bad diarrhea. I just felt so weak and empty. That was the first and only time I doubted I could finish. I talked with my husband about quitting, because at that point I was feeling so awful I thought it was my only option. He told me I could quit if I really wanted to, but that I had to work through the illness first. So I kept going and finally the medicine kicked in and I felt a lot better. After that, I never had another thought of quitting.
So things got better?

Yes! Once we made it to Pennsylvania, and I think this was because my body and mind had finally adapted to everything, I started to have fun. I was lighthearted, the hiking came easily, and I was able to experience the trail in full.
What was your favorite day?

Grayson Highlands National Park in southwest Virginia really stands out. I've always loved it there and it seems like every time I hike through there's always great weather. The wild ponies are fantastic, too. There was one day when some of my family came out, so I got to see my nine-month-old niece and wild ponies all in one day. It was really great once we made it down south because friends and family started meeting and hiking with me. More than anything, it was a huge morale booster. I never thought a hike like this would be somewhere to make friends, but it offered quality time with some really amazing people.
Can you even look at an energy bar now? What was your favorite, most sustaining snack on the trail?

Just seeing an energy bar causes me to gag. Our friend Miles shipped us homemade peanut butter chocolate chip cookies. Those were easily my favorite snack.
Why a supported hike?

Well, first, supported hikes are great! My transition from traditional backpacker to supported hiker was natural. It came at a time when I was ready for a change and had just gotten married. I'd done a lot of hiking, I felt confident and competent and ready for something new. Supported hiking meant the great opportunity to traverse a trail with the person I loved in the time frame we had.
How did it work for this trek?

My husband was the one consistent person who helped me from start to finish. Supported hiking basically means you turn a backpacking trip into many consecutive dayhikes, so you hike each section and then meet your support vehicle at road crossings. If you're going to do a supported hike, someone has to love you so much! It's just as much work on the other end. My husband was on the same sleep schedule, which meant around six hours of sleep a night. He was working to find the road crossings, which can be really hard, or if he wasn't meeting me, he was in town doing laundry, getting groceries, or running other errands.

Being able to be successful and share it with him made everything worthwhile. We'd be like, "Wow! We were able to share something amazing!" That's what was so great—looking at each other and knowing what we went through.
Some people have criticized you, saying that trying to set a record isn't the point of backpacking or the best way to experience the trail.

No one can tell me I don't love the trail. I love traditional backpacking, I love supported hikes, and I love speed hiking—they're all different animals, but they're all good. I saw and experienced just as much as anyone else. I never really ran—I was hiking just like everyone else. I saw black bears, snakes, tons of porcupines. Every day I was greeting the sun and watching the sunset. It's a full immersion experience. If you really love moving through the woods, go for a record hike because it's all you do! Even when I was waking up at 4:30 and my body hurt, I still loved hiking because that's what it's about. Hopefully this clears up some misconceptions. I was doing it for the same reasons as any backpacker, and if your intentions are pure then you're doing it for the right reasons.
Your trail name is Odyssa. How did you come by that?

I was a Classics major in college. On my first thru-hike, I compared several aspects of the trail to Homer's Odyssey. Another hiker tried to call me Odysseus, but I wanted a feminine name, so we re-gendered it and came up with Odyssa.
Are you glad to be finished?

I'm happy and enjoying my time off, but there's always a little bit of let down once you get off the trail. It's good to know there are so many options and so many trails out there, though. This isn't the last one.
What's next then?

For now, rest and recuperation is the focus! I'd like to try to write another book this Fall. Propping my feet up and using my brain instead of my body sounds really appealing right now. I'll be promoting my current book, too—Becoming Odyssa. Then, once we get back to a normal routine, we'll start planning the next hike.