Ask a Thru-Hiker: What Injuries and Diseases Do Thru-Hikers Face?
Keep a look out for these ailments on the trail.
Heading out the door? Read this article on the new Outside+ app available now on iOS devices for members! Download the app.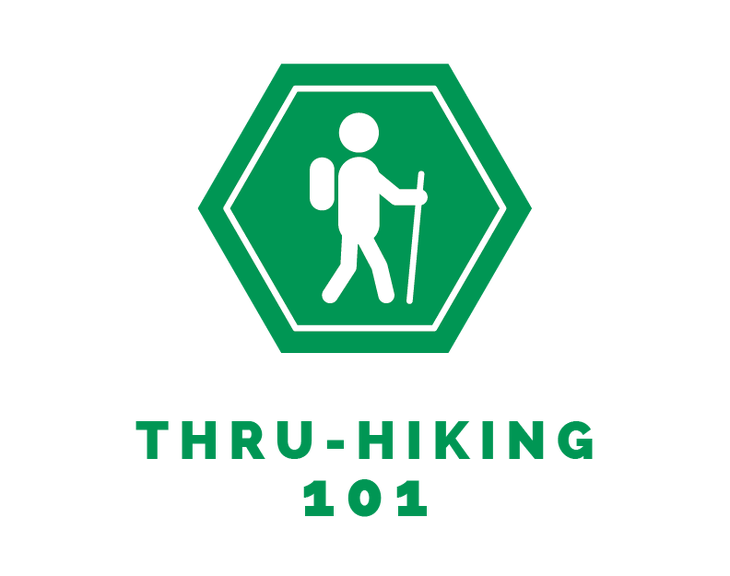 Stop just dreaming about a thru-hike; make it real! Our online Thru-Hiking 101 class covers everything you need to plan and finish the long-distance hike of your dreams. Start it instantly, complete it at your own pace, access it forever. Sign up now!
Dear Snorkel,
What sort of dangers, diseases, and injuries are unique to thru-hikers?
Hobblin'
Dear Hobblin',
Injuries and diseases can happen to any hiker. Heck, any person walking down the street can break a leg. That said, the sheer amount of time thru-hikers spend on the trail does make them more susceptible to certain ailments. One reason is hygiene: It's hard to stay sparkling clean when you only get a shower every week. Thru-hikers are also at risk for overuse injuries—they're putting one foot in front of the other for months at a time.
Digestive ailments like giardia and norovirus are another common hazard. Norovirus can break out when there are many people in small enclosed places, like AT shelters or hostels. Both diseases can be warded off with careful hand-washing—but that's tough on the trail. Most hikers use hand sanitizers, which aren't always effective at killing viruses. Thru-hikers also have social pressure to share food—which puts them at risk for transmitting diseases to other hikers. The hiking community is a sharing community—and that caring spirit can bite thru-hikers in the butt.
Then there's Lyme disease. On my first thru-hike of the AT, I thought I had checked for ticks religiously each night, but must have missed one. Towards the end of the hike, I felt sluggish and my joints hurt—but assumed that these were just "symptoms" of thru-hiking, not of something direr. When the indicators didn't go away after my thru-hike, I tested positive for Lyme. After a dayhike, you can strip down, check yourself in the mirror, or ask a friend to give your body a once-over. Not so easy to do as a thru-hiker. The best way to prevent Lyme is to avoid walking through grassy tick-infested areas—which is never an option for a thru-hiker.
Overuse injuries are perhaps the most common peril that thru-hikers face. Many hikers start out with too many miles and heavier packs than their body can take. The excitement of the journey takes hold and many have a hard time differentiating between pain and injury. Bone fractures and bruises—common conditions in the first few weeks of travel–take many hikers off trail prematurely. When thru-hikers give up so many things to walk for five months—their jobs, their houses, their belongings—it's hard for them to really listen to their bodies. They've sacrificed too much to admit they may need to take a break to heal up.
Infected blisters and chafing are among the nastier parts of being a thru-hiker. If you were to get blisters or bad chafing on a dayhike, you'd go home, clean it out, and avoid hiking until it healed. On a thru-hike, taking time off isn't always an option. By the time you notice you have blisters, you're at a point where if you don't keep hiking, you'll be stuck in the woods. Since it's hard to keep anything very clean on a thru-hike, the worst trail wounds can start taking on a World War I, trench-warefare funk.
Perhaps the scariest health issues that thru-hikers face are diet driven. On a dayhike, you can get away with eating nothing but candy. On a thru-hike, your trail food is the majority of what your body relies on for energy, rebuilding muscles, and normal body functions. It's hard to keep a balanced diet on trail, and carrying calories equal to what you're burning daily can seem next to impossible. I've met a few thru-hikers, especially older men, who lost weight very rapidly while hiking. They were proud of how great they looked, until their bodies started breaking down their organs in an attempt to fill nutrition deficits. The results were ugly.
While thru-hiker specific injuries, diseases, and ailments seem scary, there are plenty of precautions you can take to stay safe and healthy on your journey. Check out Thru-hiking 101 with Backpacker Magazine to learn about how you can have a (near) painless thru-hike.
Snorkel