The Veteran Amputee Who's Climbing the Seven Summits
When Marine Sergeant Kirstie Ennis lost her leg above the knee in Afghanistan, she found healing in the outdoors. Now, she has her sights set on the world's highest mountains.
Heading out the door? Read this article on the new Outside+ app available now on iOS devices for members! Download the app.
 U.S. Marine Corps Sergeant Kirstie Ennis isn't the first to weep at her first glimpse of Everest. But she is the first above-the-knee (ATK) amputee to embark on a mission to climb the Seven Summits – the highest peak on each of the seven continents – and the first amputee of any kind to summit and then snowboard Everest.
In November 2017, Ennis climbed those 39 miles and 8,400 vertical feet on a scouting trip to plan her 2019 Everest ascent. "You trek for days and days through the Himalaya without seeing it, and when you finally do, it's absolutely breathtaking," she says. "Of course, I cried."
In some ways, her journey started when she joined the Marines at 17 years old, pledging to use her talents, athleticism, and determination to serve other people. But it changed dramatically on June 23, 2012, when the CH-53D helicopter carrying Ennis crashed in the Helmand province of Afghanistan. She suffered severe injuries to her brain, spine, face, shoulders, and left leg; she underwent some 40 surgeries, including one to amputate her leg below the knee—and then, after an infection in 2015, another operation above the knee. She's been through years of speech therapy and cognitive therapy. "I really struggled with how to repurpose myself," she says. "But I decided I had to continue serving. I had to use my experience to show people how to overcome adversity and the limitations they put upon themselves."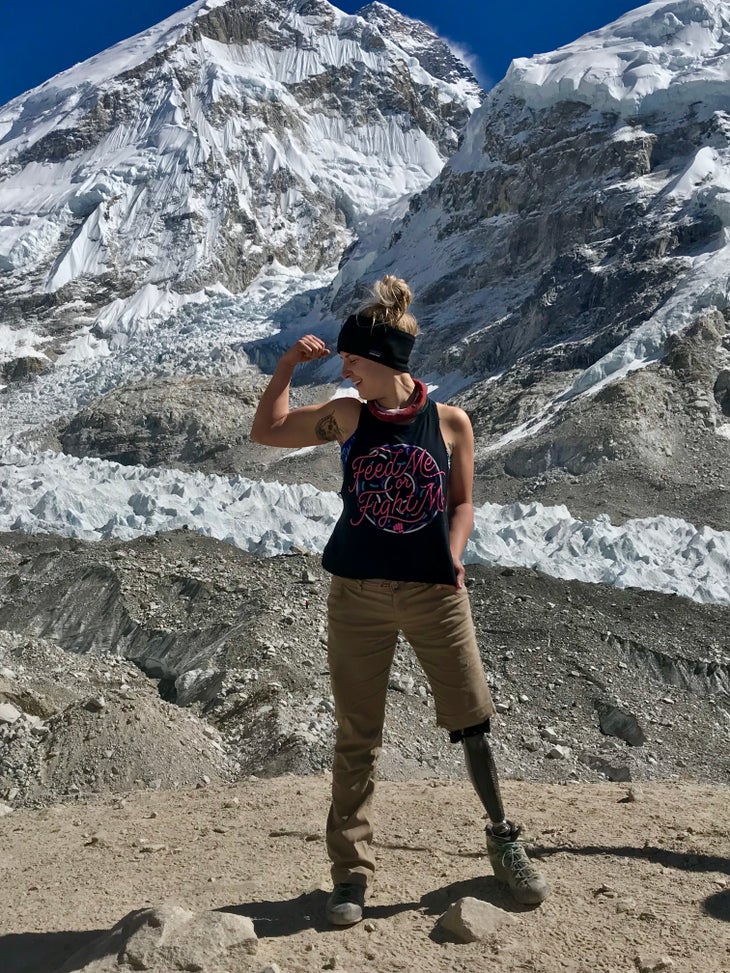 Since her accident, Ennis has walked—and climbed, and swam, and rowed, and cycled, and studied—the talk. She's finishing her third master's degree. She took up snowboarding in 2012 after a prompt from Disabled Sports USA, and went on to win the 2015 USASA National Championship. She has completed an Ironman. She walked 1,000 miles across Britain for charity. She's won gold in rifle shooting at the Marine Corps Trials. "But I was still searching," she says, "and then I got this crazy idea to climb the Seven Summits." In 2016, she summited the technical and volatile 16,023-foot Carstensz Pyramid in Indonesia, often called the most difficult of the group. In March of 2017, she topped off on Kilimanjaro. "The mountains immediately became a place of healing for me and put my head and my heart in the right spot," she says. "Being outside on the rocks and snow and mud was completely freeing." And, she soon realized, it was the inspirational platform she'd been seeking. "I knew I still needed a mountain to grab the general public's attention to make more of a difference," she says. "That's where Everest comes in."
Ennis' recent trip was a scouting mission on the Nepal (south) side, and she brought along a backup knee, a backup foot, silicone liners, carbon fiber sockets, leg chargers, and allen wrenches – "I have to think about a lot of bits and bobs," she says. For her Everest summit attempt, she's working with a team of engineers to create a crampon foot, new knees with microprocessors, sockets with heating, and tailored clothing to access her prosthetic while climbing. She plans to test everything out on Denali in June 2018. "It's a lot of trial and error, because no one has set this precedent," she says. If everything goes well, she'll summit Everest from the Tibet (north) side in the spring of 2019.
So far, though, she's not anxious. "I've mastered the art of suffering," she laughs. "I'm really good at getting myself to an end goal." Her only worry? She's incredibly strong, but also incredibly impatient—which makes for a challenge on an expedition that will last months. "I just want to get to the top and get [the hell] down," she says. Even so, her unique perspective continues to keep her in check. "This is not about me anymore," she says. "It's not the prosthetics, not the endeavors. I know that a lot of people are watching me. If I can impact just one or two lives, it will be worth it."
But her resolve and purpose haven't kept out the hitch in her voice when she recalls viewing the Big E face to face after trekking back to back to back days of 12–15 miles, gaining and losing and gaining elevation one step at a time. "I just thought about how we have come so far, with prosthetics and technology and grit, that a human like me could dream of going to such high elevations," she says. "I truly get to stand on the top of the world."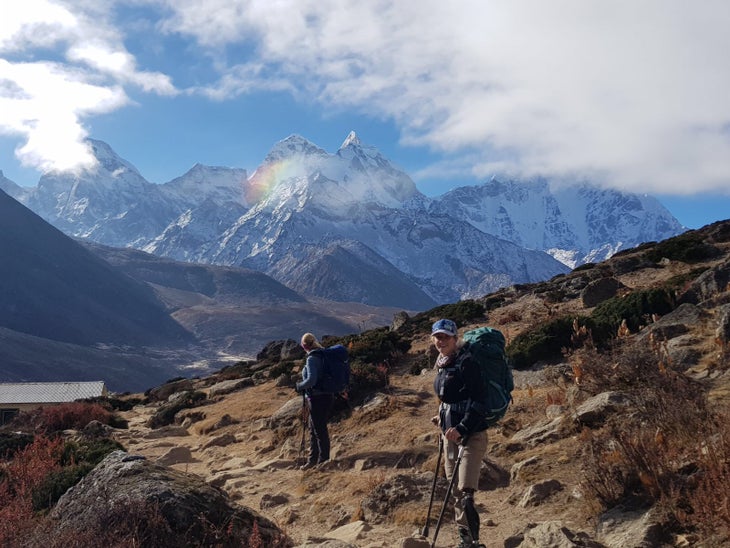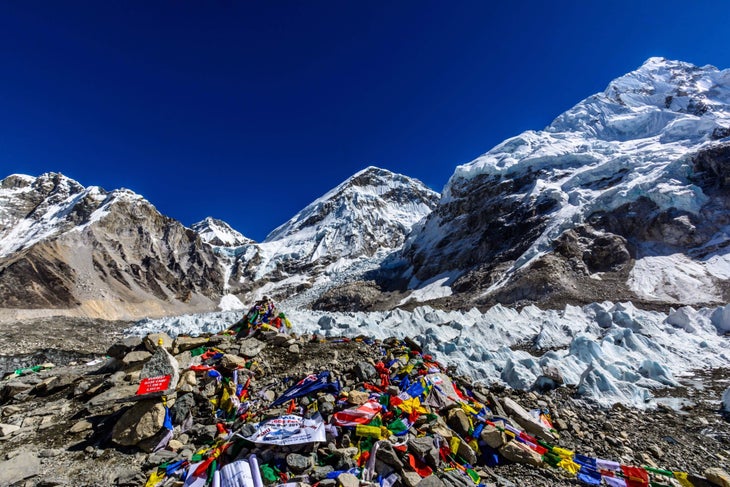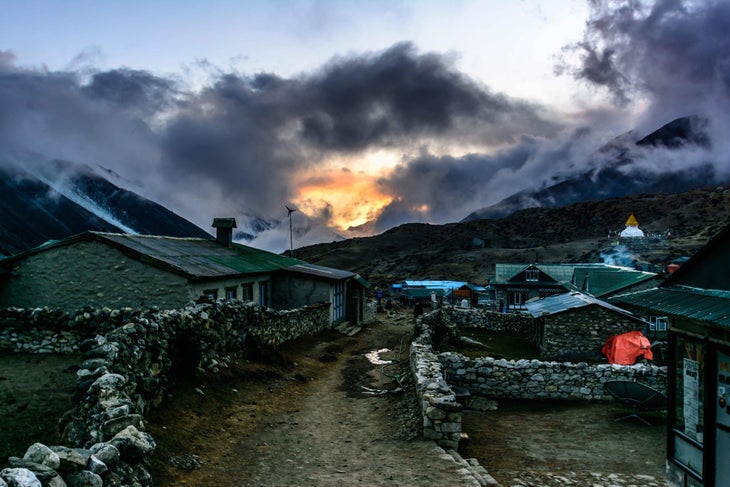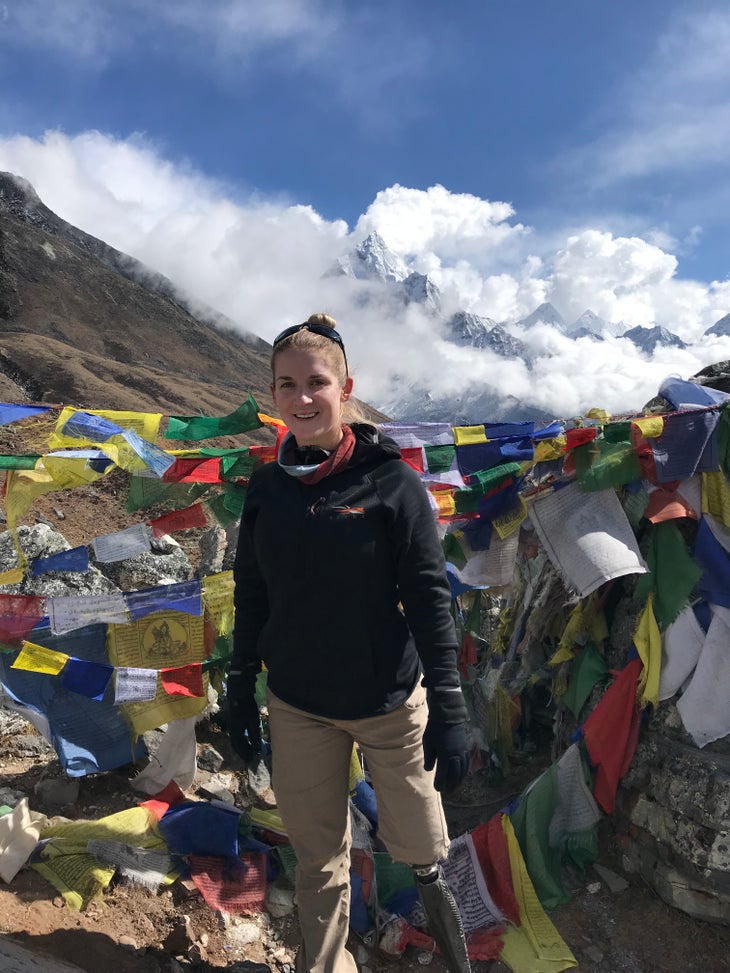 Planning your own trip around the Seven Summits? Check out the latest from Schrade to ensure you have the right tools to push through.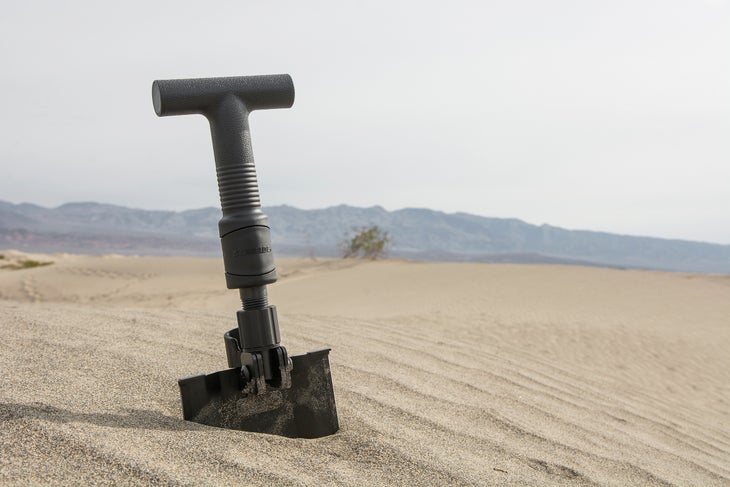 The SCHSH1 shovel—a telescoping folding shovel—is versatile and strong enough to dig holes, move snow, pound tent stakes, and has carbon steel edges sharp enough for light chopping. From a full extension of 19 inches, it can fold down small enough for a nylon belt sheath.
For everyday outdoor and technical use, Schrade's tactical survival knife—SCHF14—is a full tang drop point fixed blade tool that's durable enough to last a lifetime.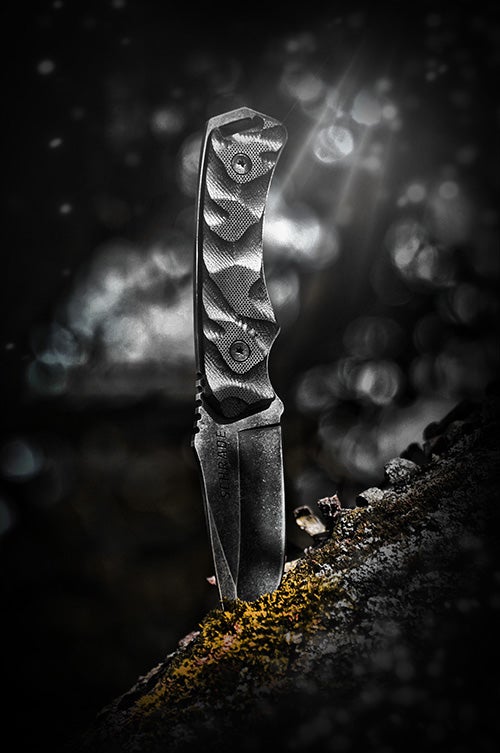 The SCH501S is a tactical folding knife that can ride just a pocket reach away, with two modes of deployment, a partially serrated drop point blade in a stonewashed finish, and a hardened point that can pierce an array of materials.
Crafted for everyday carry, the SCH306 is a liner lock folding knife with a lightweight aluminum handle and Ultra Glide technology for a smooth opening—plus a blade made from corrosion-resistant 9Cr18MoV high carbon stainless steel, one of the most popular steels in the world.