The Plan: Doing Ultralight Right
In 10 days, carrying just 25 pounds, you can pound through the John Muir Trail...happily. Get the plan.
Heading out the door? Read this article on the new Outside+ app available now on iOS devices for members! Download the app.
Stop just dreaming about a thru-hike; make it real! Our online Thru-Hiking 101 class covers everything you need to plan and finish the long-distance hike of your dreams. Start it instantly, complete it at your own pace, access it forever. Sign up now!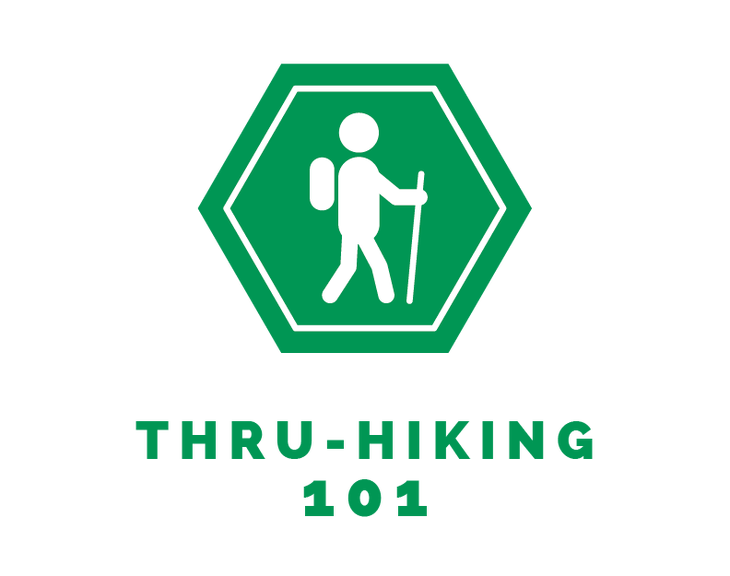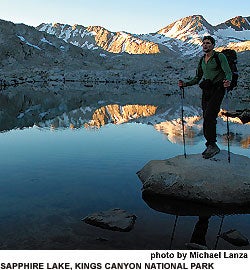 Fastpacking the JMT isn't just for the lunatic fringe: Summer conditions make it a perfect place for any hiker to go light. That said, our group found seven days pretty brutal. More reasonable? Take 10. Fit backpackers who avoid the worst afternoon heat and keep their packs under 25 pounds can average 22 miles a day without killing themselves. Here's how.
Itinerary
Hike north to south to adjust gradually to the highest elevations.
Start early every day. Hike in the cool morning and evening hours, and rest during the afternoon heat.
Plan fewer miles on days when your pack is heaviest, and more miles when you're traveling light.
Hiking southbound, the hardest climbs are to Mather Pass, Glen Pass, Forester Pass, and Trail Crest/Mt. Whitney. If possible, avoid these in the afternoon.
Resupply Logistics
From Yosemite Valley, carry only hydration packs for the 22 miles to Tuolumne. Have your backpacking gear and food waiting. Eat a big meal in the Tuolumne café.
At Red's Meadow (800-292-7758 or 760-934-2345, redsmeadow.com/the-resort), resupply for the next 50 miles by mailing or delivering packages in advance (for a fee). Or have a buddy meet you. Eat at the Mule House Café.
Resupply a final time at Muir Trail Ranch (209-966-3195, muirtrailranch.com/resupply), about a mile off the JMT near the path's midpoint. Ship non-perishable food in advance; a fee is charged.
Eating and Drinking
Go liquid light. Water is plentiful along the JMT, so carry only 1 to 1.5 liters (2-3 lbs.). Bring energy drinks to keep your body primed with electrolytes.
Don't overpack food. You won't eat more than 4,000 calories a day. Weigh your food and keep it to 2 lbs./day–or less.
Really slash weight. Ditch the stove and fuel in favor of dry foods: peanut butter, tortillas, cheese, pepperoni, dried fruits, nuts, sesame sticks, and peanut M&Ms. You'll appreciate the convenience when you're tired.
Training

The JMT has 40,000-plus feet of uphill and 36,000 feet of down. You can't do it off the couch.
Establish a program. At least three months prior, begin a four-week cycle, building up from a "rest" week of 3-4 light workouts to a "peak" week of 5-7 hard workouts. Plan a rest week to fall right before your hike.
Wear a pack. Carry 10-20 lbs. on training hikes, stairs, or machines, or 5-6 lbs. for running.
Cross-train. Do 2-3 hours per week of core exercises, yoga/stretching, and weight training.
Hit the trail. Schedule two or more steep dayhikes a month; push your pace. Build up to a shakedown overnight hike with consecutive 25-mile days carrying your thru-hiking gear and food.
Train your mind. Break down big-mileage days into pieces that seem less daunting–how far you'll go by mid-morning, by your afternoon rest, by dinner, by camp.
Planning

Logistics Transportation between the endpoint trailheads is a challenge. The nearest airport is Reno, Nevada, 3.5 hours from Yosemite Valley and 4.5 hours from the Mt. Whitney trailhead. It's a 3.5- to 4-hour drive from the Mt. Whitney Trailhead to the Valley. Unless you hire a shuttle service (below), the easiest plan for a north-south hike is to leave one vehicle at the Mt. Whitney Trailhead (crowded on weekends), leave another in Lee Vining near Yosemite's east entrance, and take the YARTS bus (877-989-2787, yarts.com) to the Valley.
For an early start on day one, spend the night before in the Valley: Curry Village can be noisy, but it's just a 20-minute walk from the trailhead. Otherwise, stay in either the Yosemite Lodge or Ahwahnee Lodge (559-253-5636, yosemitepark.com/accommodations.aspx); make reservations a year in advance. Valley campgrounds book up quickly; reserve a site four months in advance (800-436-7275, reservations.nps.gov/). See nps.gov/archive/yose/trip/camping.htm#campgrounds for more info. The Valley's free buses run frequently but don't start until 7 a.m.
Hiker shuttles

High Sierra Transportation serves the Sierra and regional airports (760-258-6060, highsierratransportation.com). Check other shuttle services at climber.org/data/shuttles.html.
Season

The only logical time for an ultralight thru-hike is mid-August to mid-September, when–usually–the mosquitoes have abated, rain is rare (allowing you to use a tarp instead of a tent), and the passes are snow-free.
Permits

Get a permit for the entire JMT from the park or forest where you plan to start, either Yosemite National Park (209-372-0740, nps.gov/archive/yose/wilderness/permits.htm), or the Inyo National Forest (760-873-2485, fs.fed.us/r5/inyo/recreation/wild/permitsres.shtml). Yosemite permits are free, but reserve one (up to 24 weeks in advance, $5/person). Yosemite has trailhead quotas for permits; if you're day hiking from Yosemite Valley to Tuolumne Meadows (as suggested above), you can get a permit for starting the JMT at Tuolumne instead of a hard-to-get permit for the JMT/Happy Isles trailhead in Yosemite Valley.
Bear canisters

Required throughout the High Sierra, they can be rented or purchased at several locations in Yosemite (nps.gov/archive/yose/wilderness/bfoodstorage.htm).
Maps

Get the John Muir Trail map pack for $19 (the entire set weighs 3 oz.). Tom Harrison maps, (800) 265-9090 or (415) 456-7940, tomharrisonmaps.com.
Guidebook

John Muir Trail–The Essential Guide to Hiking America's Most Famous Trail, by Elizabeth Wenk with Kathy Morey, incorporates the Tom Harrison maps; $18, Wilderness Press; (800) 443-7227, wildernesspress.com.