The NPS100 Road Trip Gallery
Heading out the door? Read this article on the new Outside+ app available now on iOS devices for members! Download the app.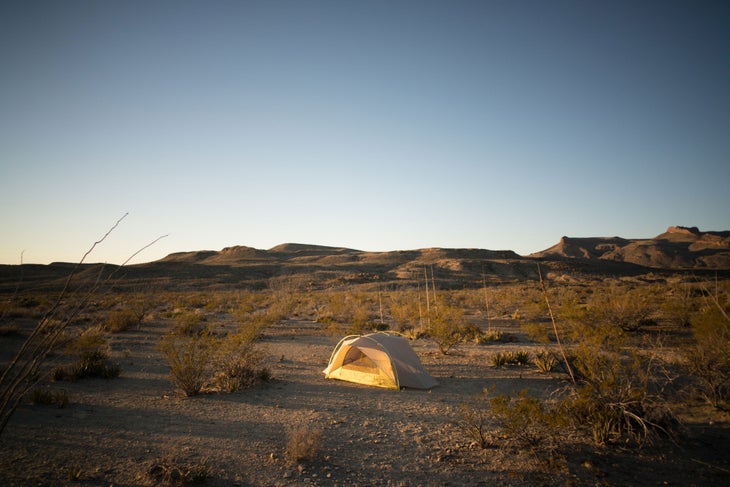 Camping in Big Bend National Park can be a solitary endeavor in the Texas desert.
The Chisos Range on Texas's Big Bend National Park is one of its most famous landmarks.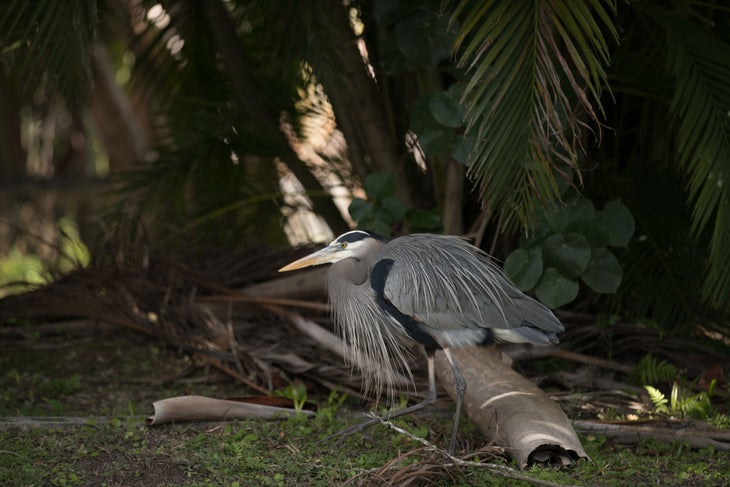 The array of briefly in Florida's Everglades National Park will bring out your inner ornithologist, even if you didn't know you had one.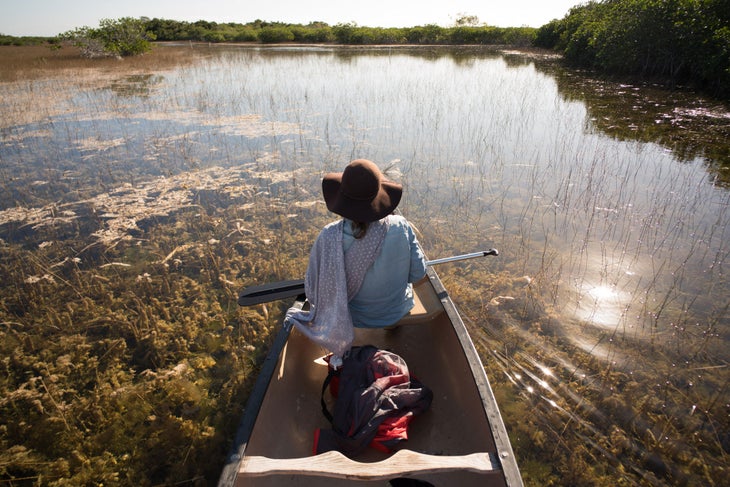 If there is experience that needs to be had in Everglades National Park, Florida, it's a paddle through the mangroves and marsh prairies.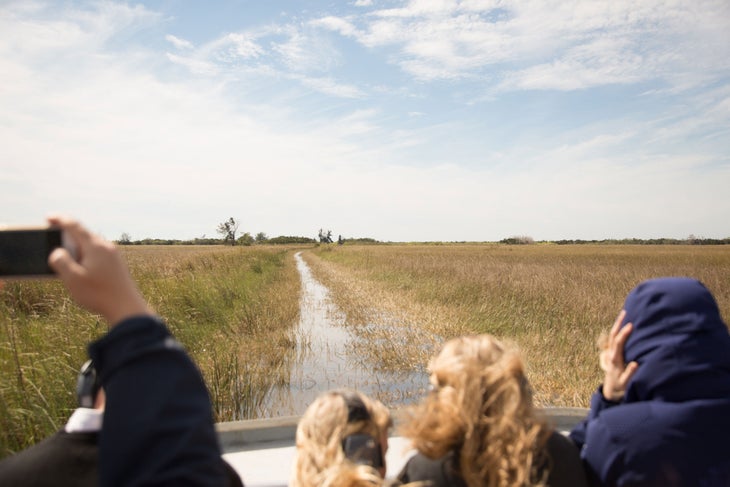 Airboat rides are a solution to getting through the plantlike-tangled and shallow waters of the Florida Everglades.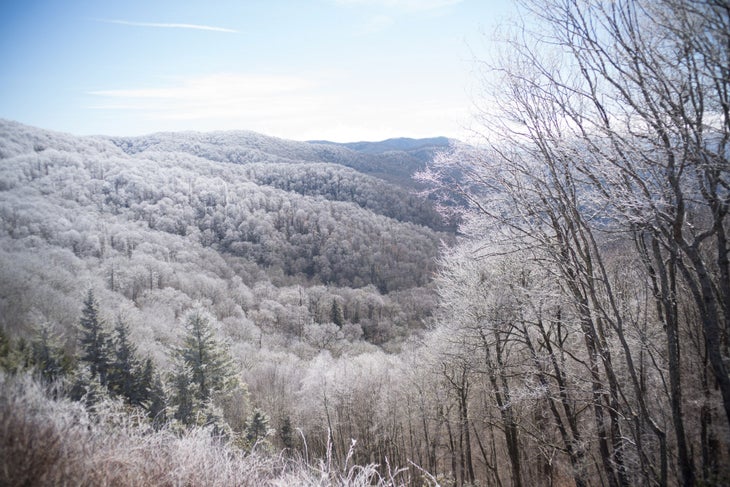 The view headed west through the Tennessee side of Great Smoky Mountains National Park, and one of the oldest mountain ranges in the world, the Appalachians.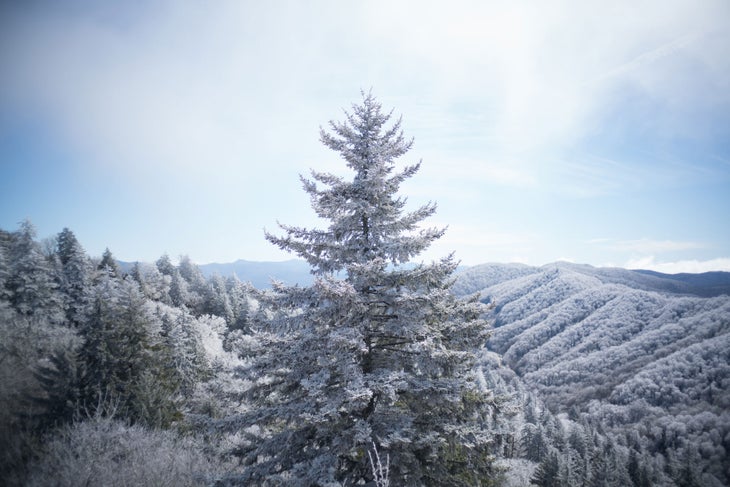 Standing feet from the fabled Appalachian Trail in Great Smoky Mountains National in Tennessee.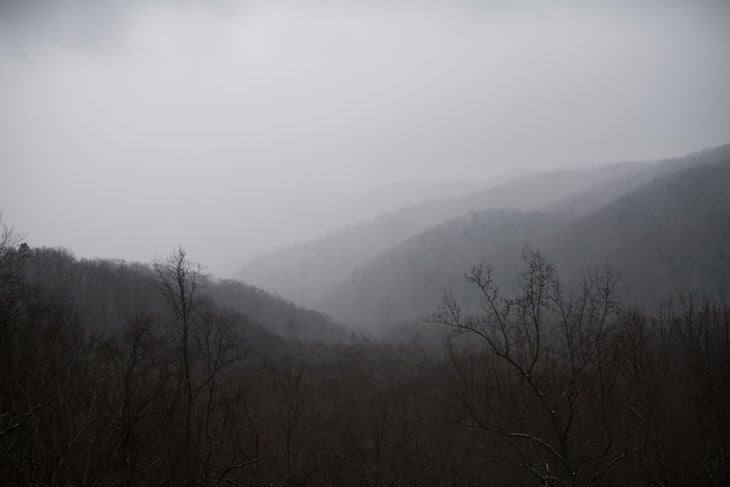 A moody morning after a storm in Great Smoky Mountains National Park in Tennessee.
Moose graze the frozen landscape in Wyoming's Grand Teton National Park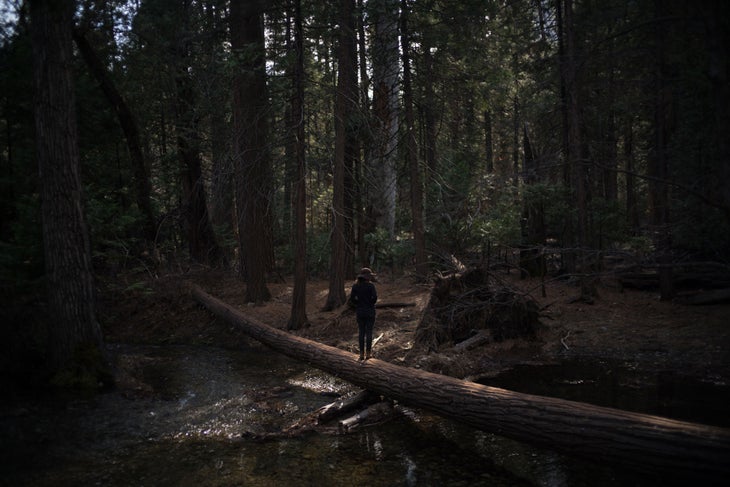 Crossing a portion of a stream below the Lower Falls in Yosemite National Park in California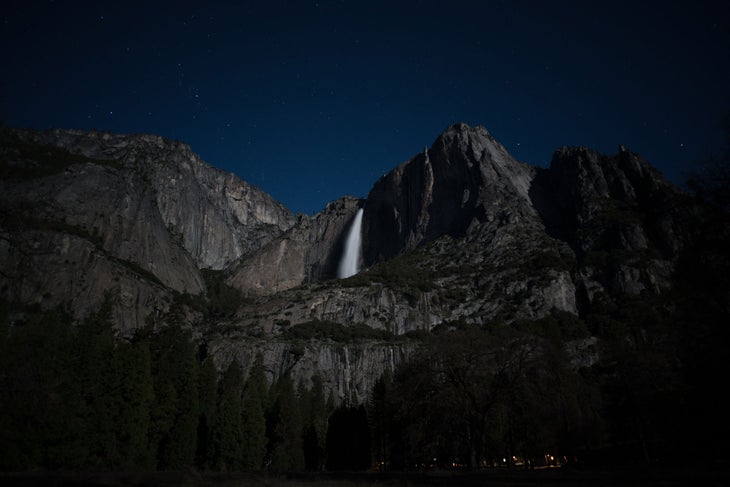 The view of Upper Yosemite Falls at moonlight in California's Yosemite National Park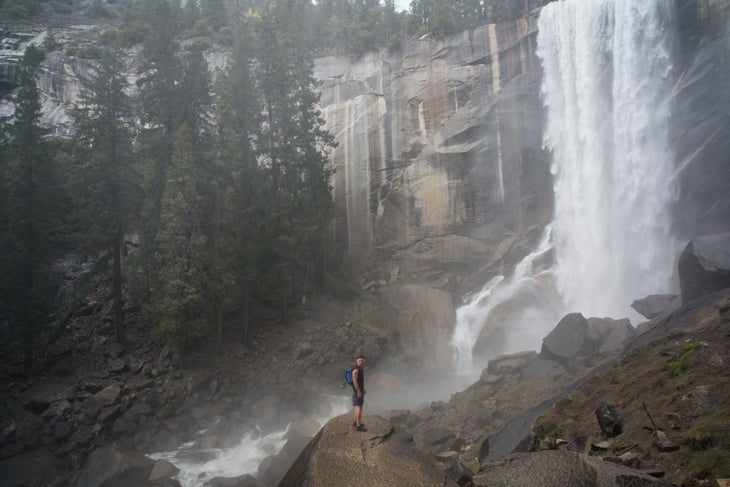 The view from the Mist Trail below Vernal Falls in Yosemite National Park in California.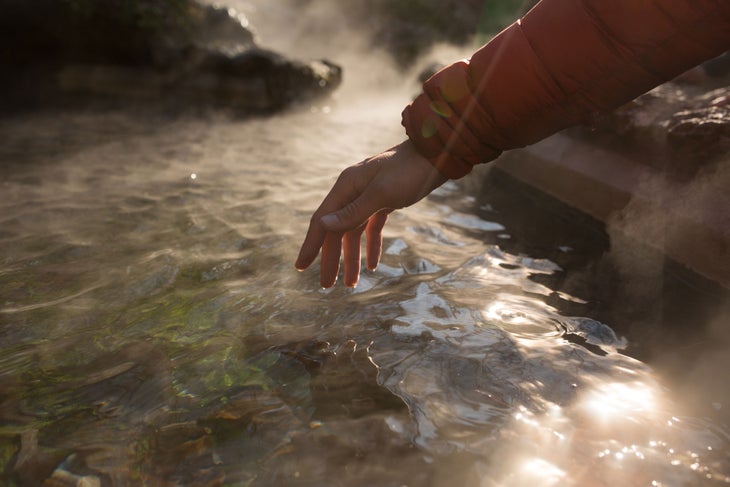 Hot Springs Row in Hot Springs National Park, Arkansas, makes a spa experience out of the naturally superheated water found there.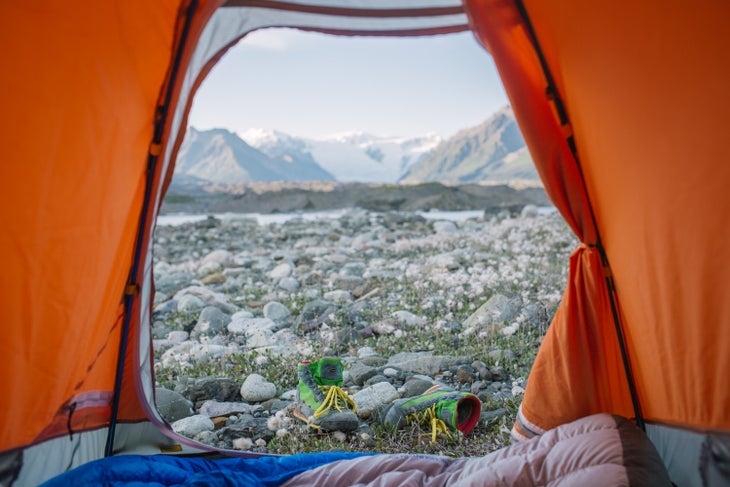 The view of the tallest ice wall in the world from Base Camp in Wrangell-St. Elias National Park.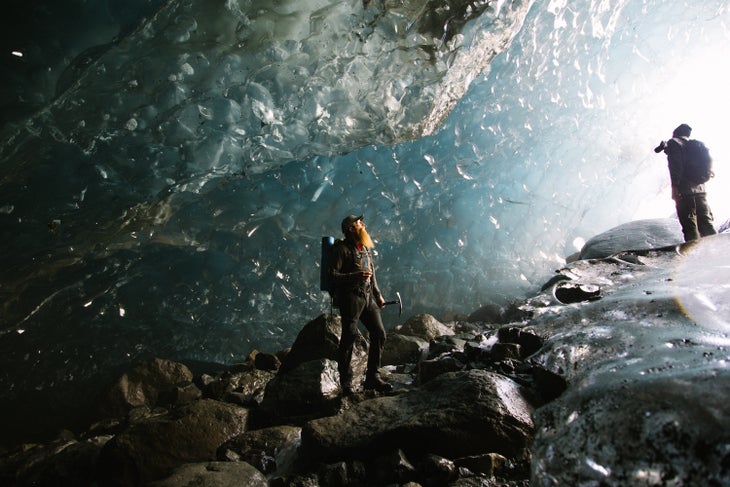 The highlight of our day exploring glaciers in Wrangell-St. Elias National Park was standing beneath it in this small cave, its icy walls sweating in the summer heat.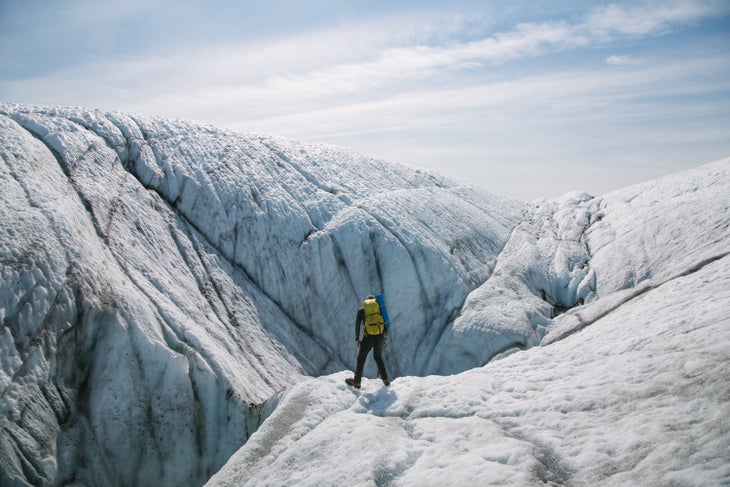 If you fall down a moulin on the Root Glacier in Wrangell-St. Elias National Park, you are probably not coming out. Needless to say, they got a wide berth during our hike on the glacier.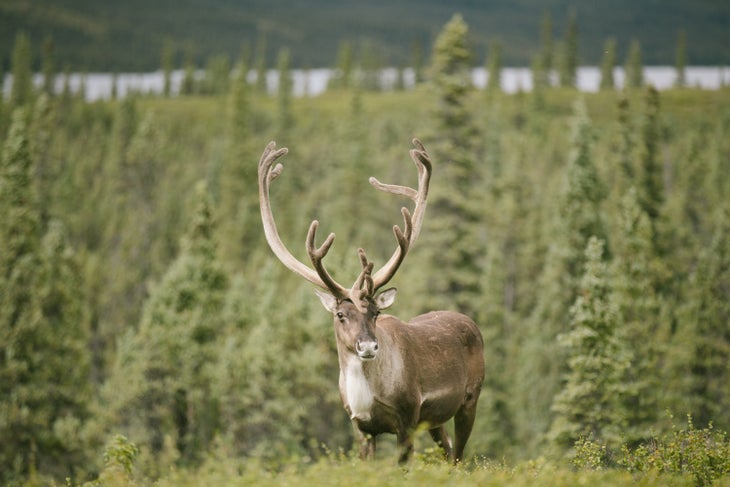 It's his world out here in Denali National Park, and we're just passing through.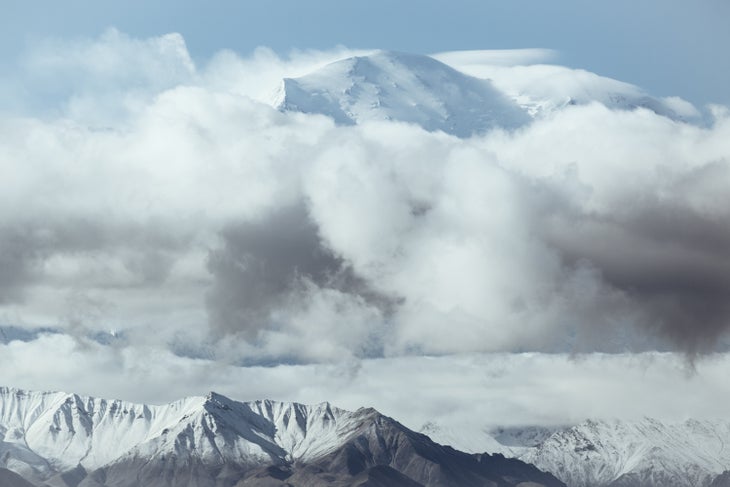 We were gifted with a half hour long window to gape at and be significantly humbled by Mt. McKinley during our visit to Denali National Park.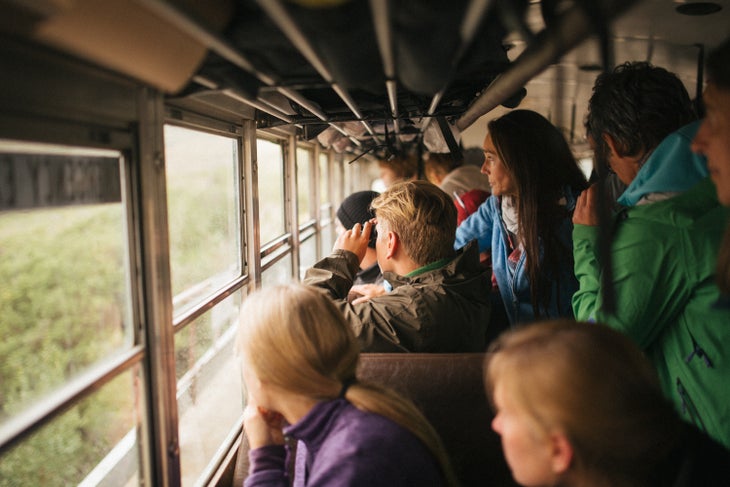 We rode Denali National Park's camper bus in the company of a large group of Germans who sought the wild and the undeveloped in Alaska as a contrast to their own country.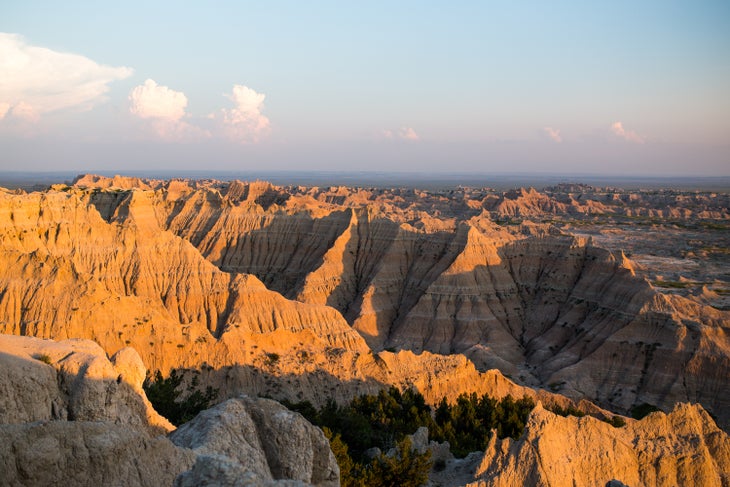 You can't leave Badlands National Park unaffected by its beauty.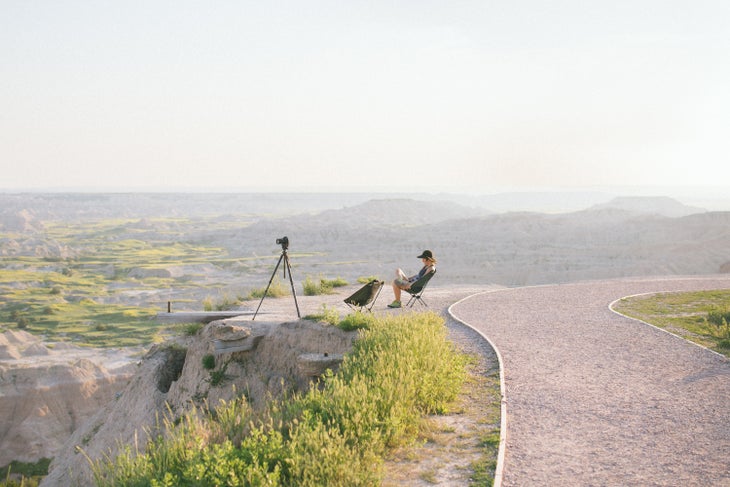 We couldn't imagine a better place to celebrate America's independence then in the Badlands, one of it's most beautiful National Parks.
Fourth of July in the Badlands. Who needs fireworks when this is happening?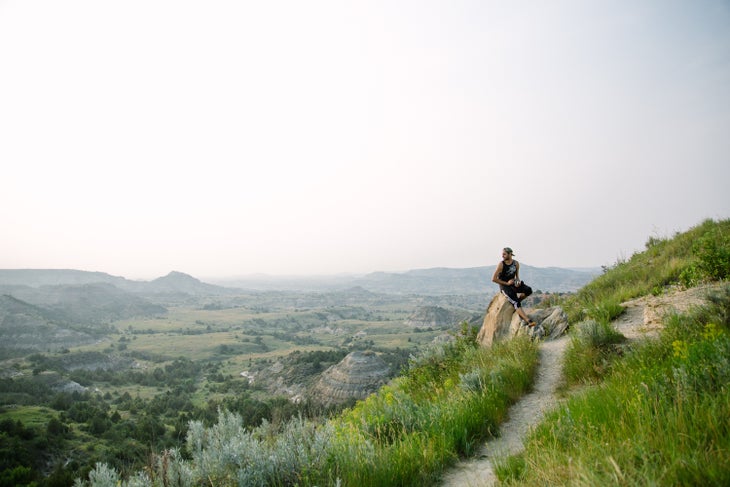 Stopping to cool down is a must when hiking through South Dakota's summer heat.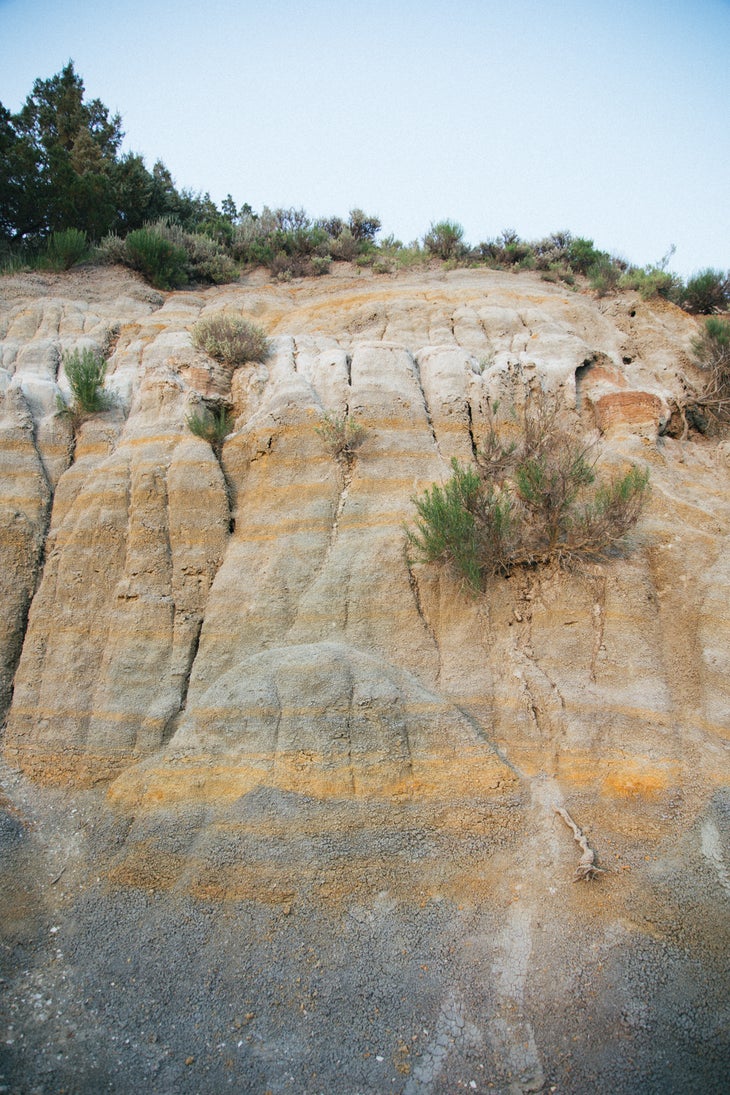 Subtle yet beautiful colors emerge through the layers of earth that make up Theodore Roosevelt National Park.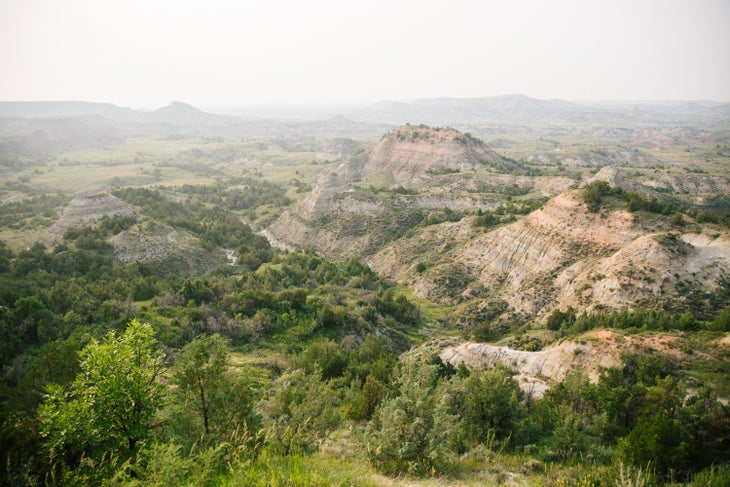 Looking out over the eroded valleys of Theodore Roosevelt National Park.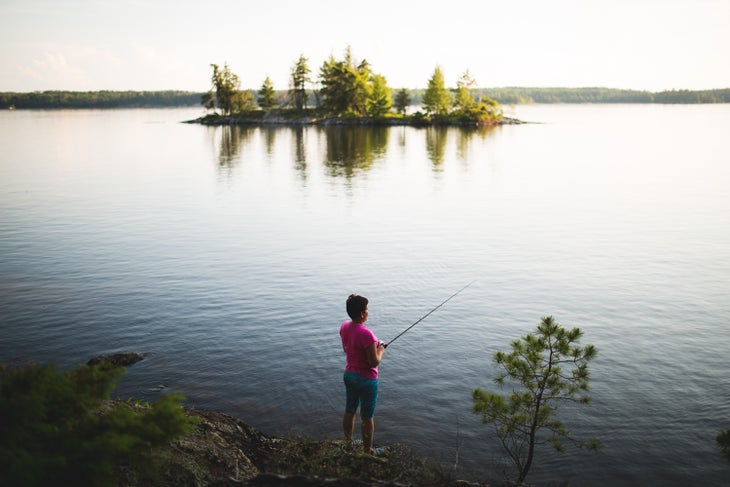 Casting away all worries in the peaceful waters of northern Minnesota's Voyageurs National Park.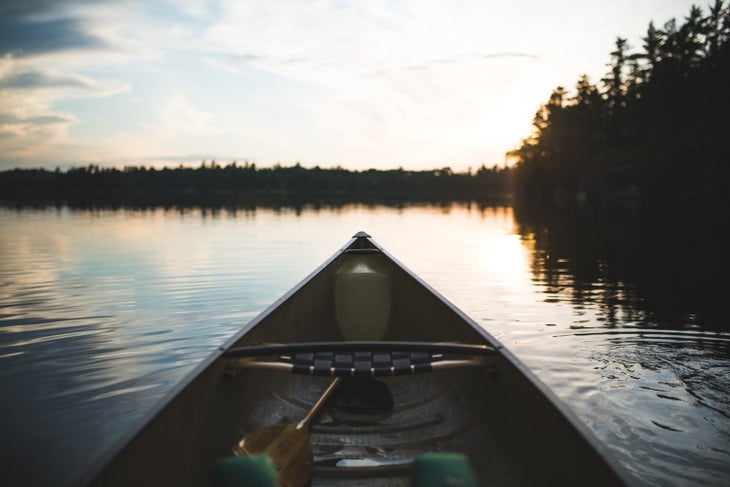 Paddling through quiet wilderness of Northern Minnesota.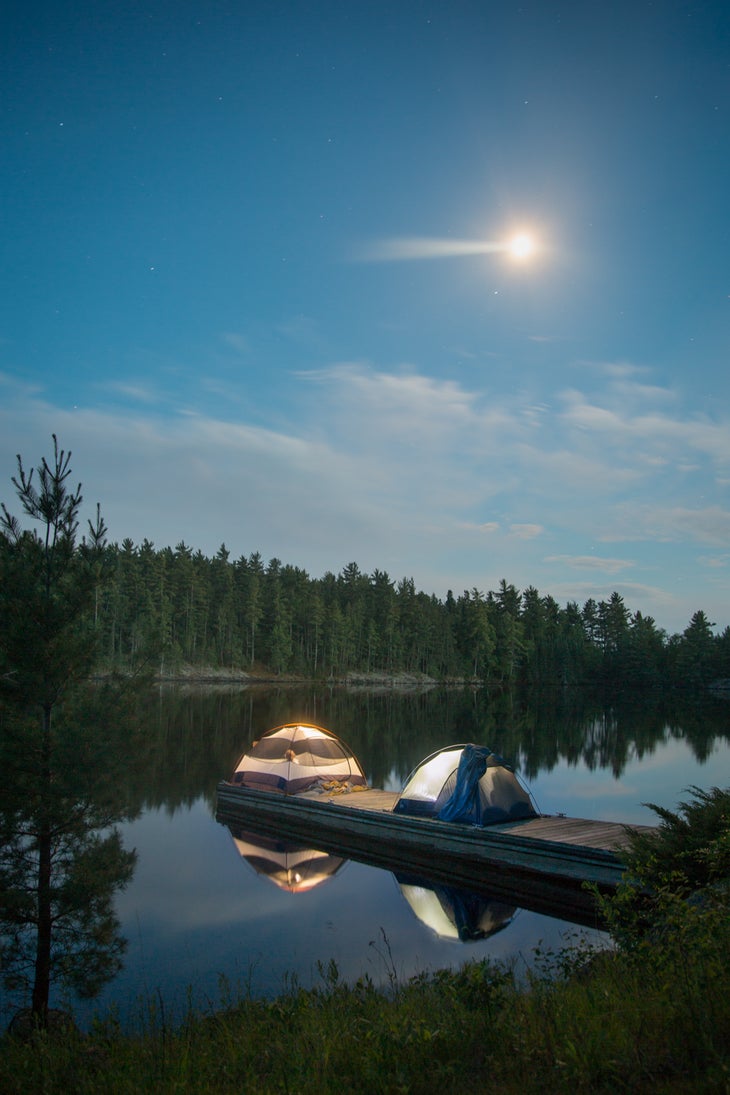 A night under the stars and moon, waiting for the Northern Lights.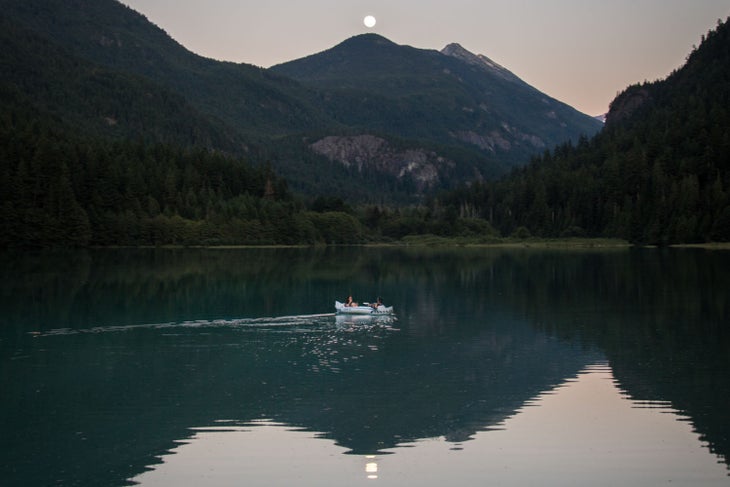 The full moon—the first Blue Moon since 2012—rises over these boaters in North Cascades National Park.
Dinner tastes better with a view like this in North Cascades National Park.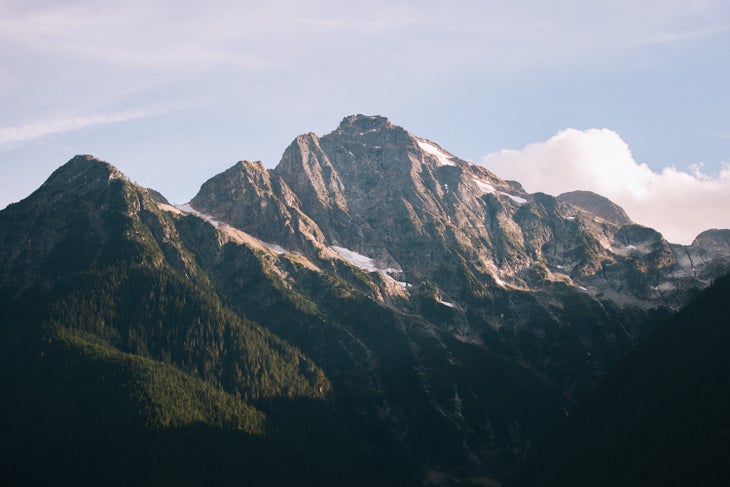 The North Cascades Range in North Cascades National Park is nicknamed the Alps of North America.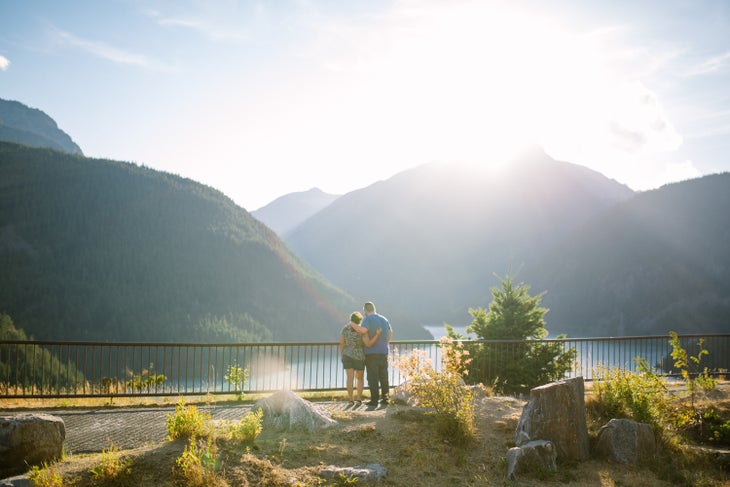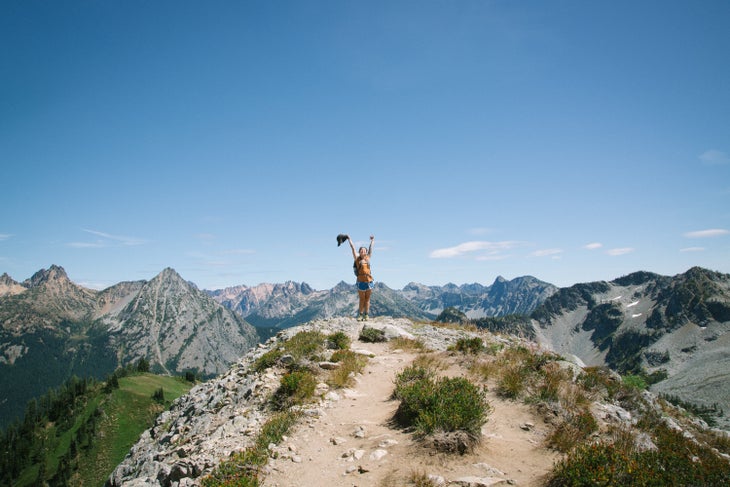 Triumphant atop Maple Pass in North Cascades National Park.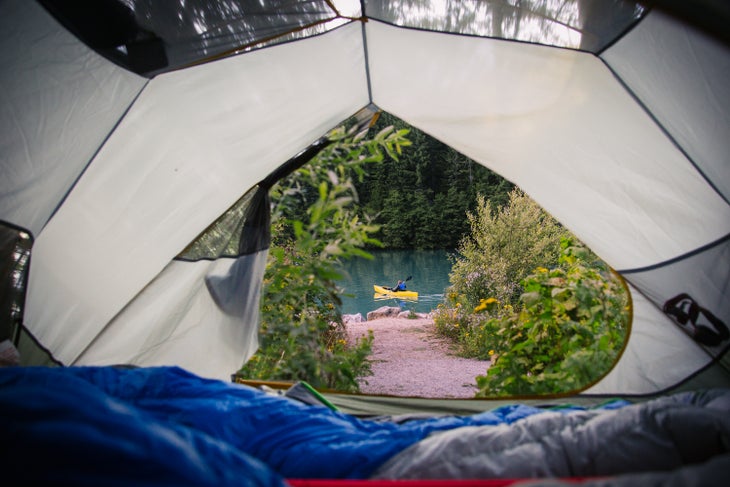 It's hard to decide who was more relaxed between us and the kayaker in North Cascades National Park.
In observance of the National Park Centennial, our road team Aidan and Madison, took to the road to visit all the parks in an epic journey through our National Parks. Outfitted with the rugged Subaru Outback they drove across the country and sent us back these amazing images.