Hiking Middle Eastern History on the New Jordan Trail
Star-shot skies over vast deserts, fertile valleys, and a footpath that follows some of humanity's oldest trade routes: The new, 400-mile Jordan Trail offers a month-long immersion in the Middle East.
Heading out the door? Read this article on the new Outside+ app available now on iOS devices for members! Download the app.
It took 20 years to formalize the Jordan Trail, but the route has been in use since the Old Testament times.
To walk across some–or all–of the path offers the chance to follow ancient trade routes between villages and track the course of history. Travelers pass through colonnades and under the arches of countless Greco-Roman ruins, but also an Islamic castle, and the carved-in-stone city of Petra, a UNESCO World Heritage Site.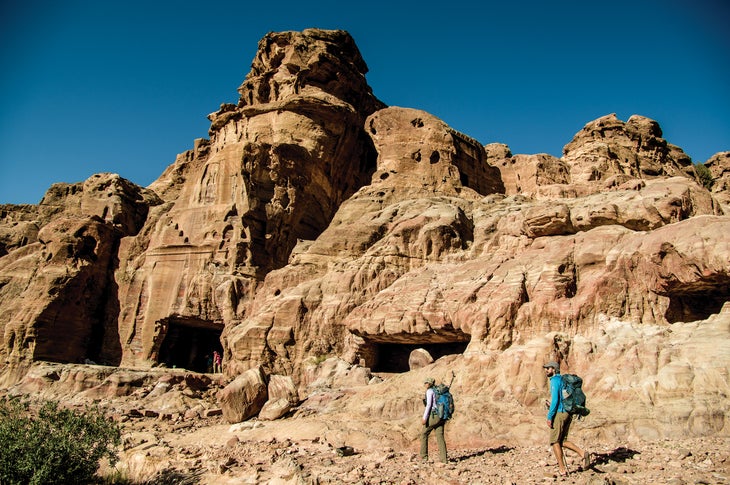 The route starts in the northwest corner of the country near the Sea of Galilee. The first section is well marked and southbound travelers pass villages with home-stay options and wilderness camping at the edges, making the first 50 miles from Umm Qais to Aljoun Castle good for DIY adventurers.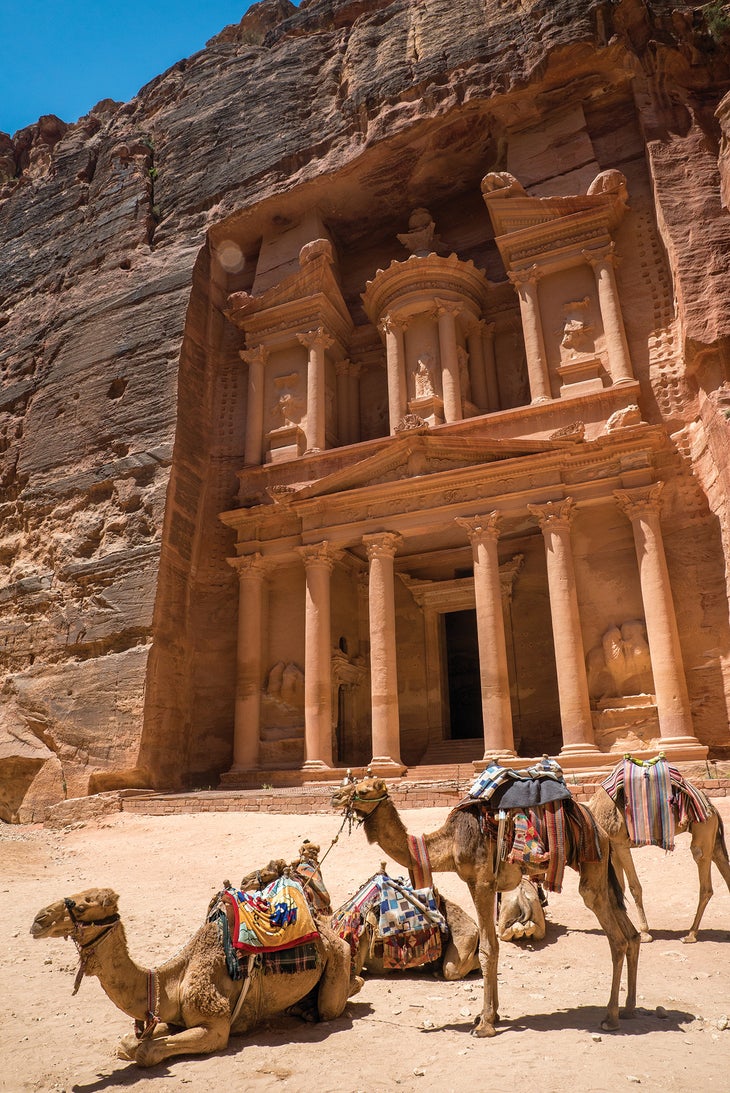 From there, the trail markings grow scarcer and the adventure ramps up. Olive trees dot the landscape and the trail dips in and out of farmlands and lush valleys as it heads deeper into the country. The terrain changes almost by the day. Towns with hilltop churches give way to the wide landscapes of the Jordan Valley en route to the fertile wadis (canyons) around the Dead Sea.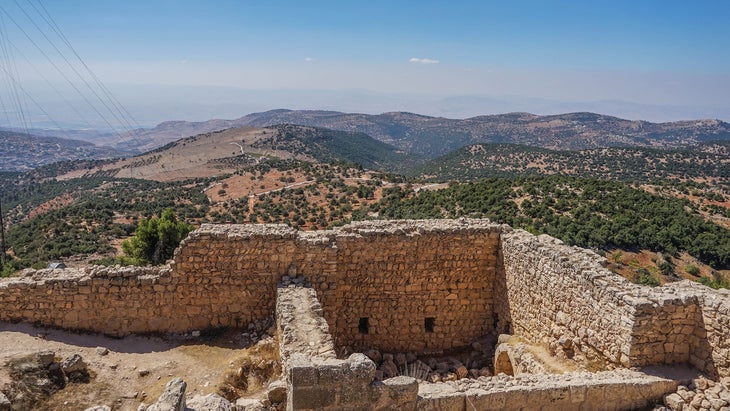 The southern half of the journey passes ruins and rock walls and picks up the camel route from Little Petra to Petra and Wadi Rum, where Bedouin tent encampments sit in the shadows of sandstone spires.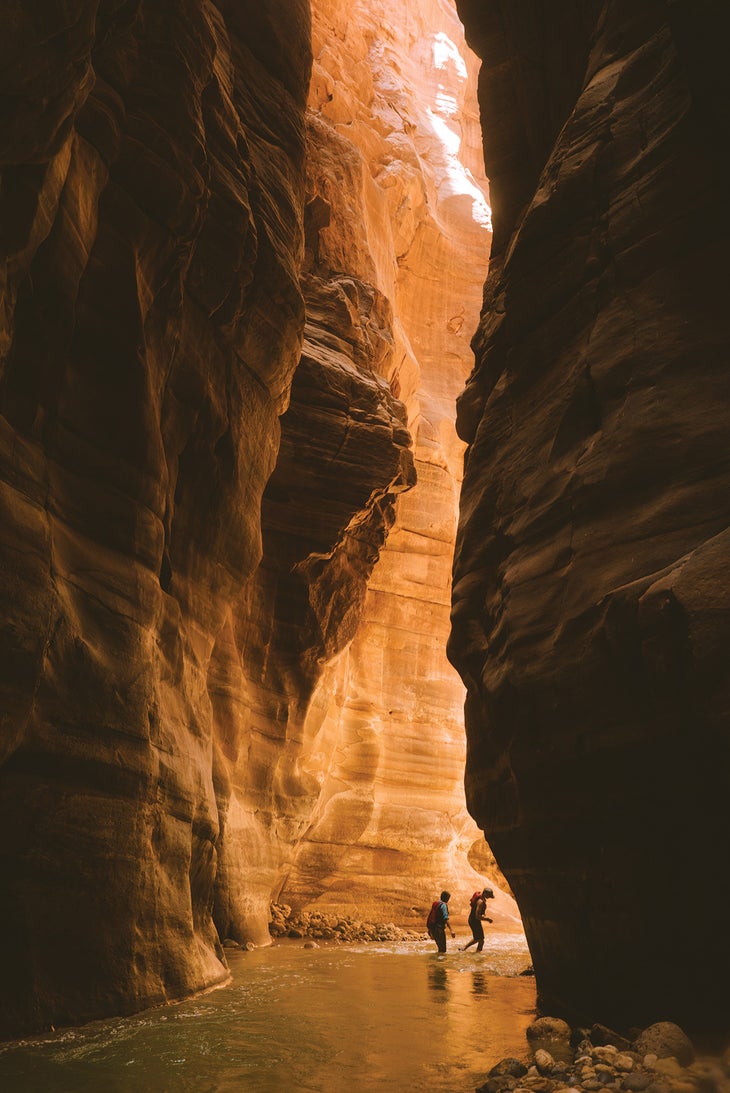 Good camping is abundant, but water can be scarce and routefinding a challenge. Guide services can offer car support for water portage, plus act as ambassadors to the Bedouins.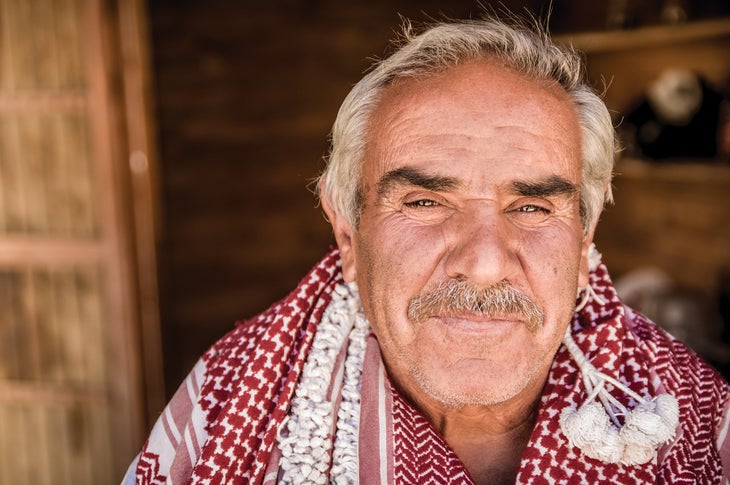 The trail's final stretch descends from the Aqaba Mountains to the Red Sea, where hikers can swim in the languid, blue waters and wash off a kingdom's worth of sand and sun.
Getting There
Fly to Amman; bus to regional hubs Season Fall and spring for mild weather Total Cost $1,200 for the DIY section (flight from New York, ground transportation, lodging)