Superior Hiking Trail: CR 3 to Kingsbury Creek Loop
Hike past rushing creeks, numerous overlooks, and verdant hills on the Superior Hiking Trail, then bike back on the Munger Trail on this 14.4-mile loop near Duluth.
Heading out the door? Read this article on the new Outside+ app available now on iOS devices for members! Download the app.
Stash your bike at the Superior Hiking Trail's Kingsbury Creek Trailhead, and then start the hiking portion of this route at the Munger Trailhead just west of Gary, MN. After a brief walk on the paved Munger Trail, head uphill into an oak and pine forest for an 8.5-mile hike along newer sections of the Superior Hiking Trail.
The trail runs along a ridgeline for several miles with grand views of the St. Louis River and beyond before dipping down to follow Stewart, Knowlton, and Kingsbury creeks. At the Kingsbury Creek Trailhead, retrieve your bike, then zigzag .6 mile to the Munger Trail's northern terminus on 75th Avenue. From here it's a 5.9-mile ride through a corridor of hardwoods to return to the start.
-Mapped by Steffan Fay
TO TRAILHEAD: Bike: From Duluth, take I-35 S to exit 251B (on left). Merge onto Grand Ave./MN 23 S. In .7 mile, turn right onto Waseca St. Go .2 mile to Kingsbury Creek Trailhead.
Hike: From Kingsbury Creek Trailhead, head east on Waseca St. In 300 feet, turn right onto S. 72nd Ave. W. In .2 mile, turn right onto Grand Ave./MN 23. In 3.9 miles, turn right onto Becks Rd./CR 3. In 1.7 miles, turn right onto N. 123rd Ave. W. Go .2 mile to Munger Trailhead parking on left. 
Plan it
GUIDEBOOK AND MAP Guide to the Superior Hiking Trail: Linking People With Nature by Footpath Along Lake Superior's North Shore ($16, shta.org); Five Map Set ($3, shta.org)
SEASON Spring has clear, rushing water. Fall is leaf season (peaks in early October) and holds respite from mosquitoes.
PERMIT None
CAMPING Make it an overnighter by hiking into a primitive campsite at Spirit Mountain Campground (spiritmt.com).
CONTACT Superior Hiking Trail Association (218) 834-2700;
shta.org/Trail/Duluth.php
GRUB
BLACK WOODS RESTAURANT
195 Co. Hwy. 2
Proctor, MN
(218) 628-0628
blackwoods.com
GAS
SPIRIT VALLEY LITTLE STATION
231 North Central Ave.
Duluth, MN
(218) 628-2493
GEAR
DULUTH PACK STORE
365 Canal Park Dr.
Duluth, MN
(218) 722-1707
duluthpack.com
GROCERIES
WHOLE FOODS CO-OP
610 E. 4th St.
Duluth, MN
(218) 728-0884
wholefoods.coop
Dayhiking gear list
Wear
Synthetic T-shirt
Synthetic shorts or pants
Synthetic undies
Wool hiking socks
Sunglasses
Hiking shoes or boots
Sunscreen (SPF 15+)
Pack
Midweight synthetic or fleece long-sleeve top
Wool or fleece hat
Waterproof/breathable jacket and pants
Map, compass, GPS unit
Water containers and water treatment (drops, tablets, or filter)
First-aid kit
Extra food and snacks
Firestarting kit
Lighweight gloves
Extra pair of socks (optional)
TP and trowel
PRINT & GO: To download a PDF of this route, go to backpacker.com/printandgo.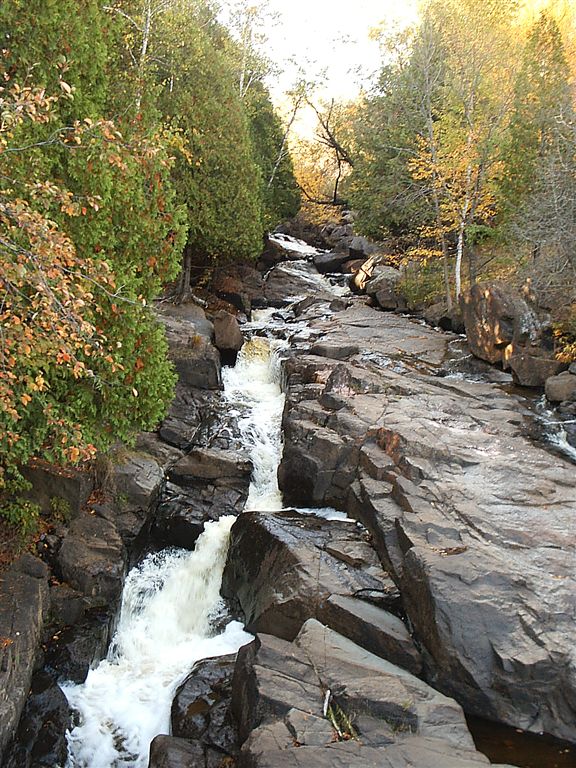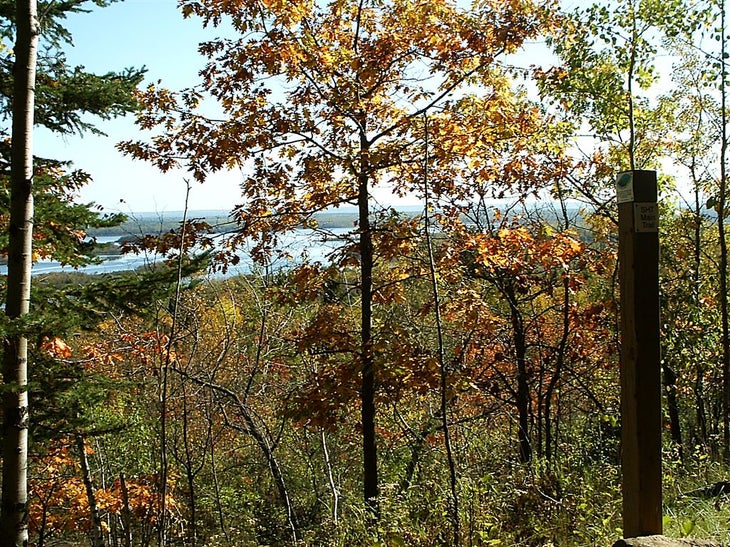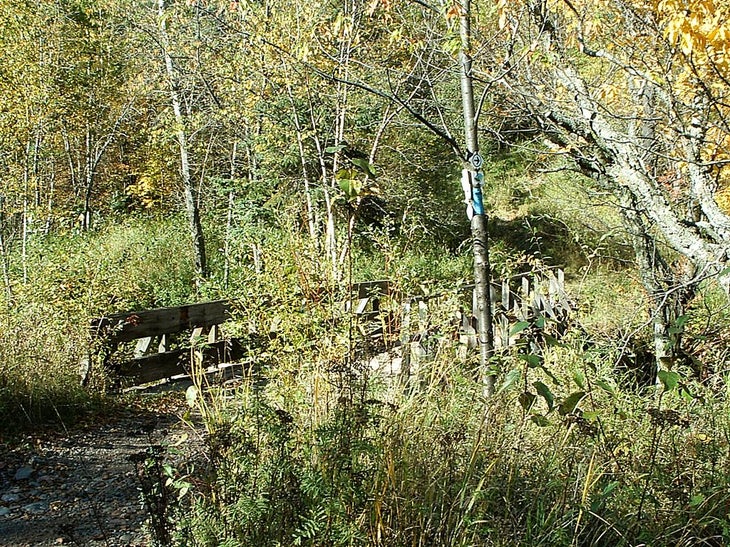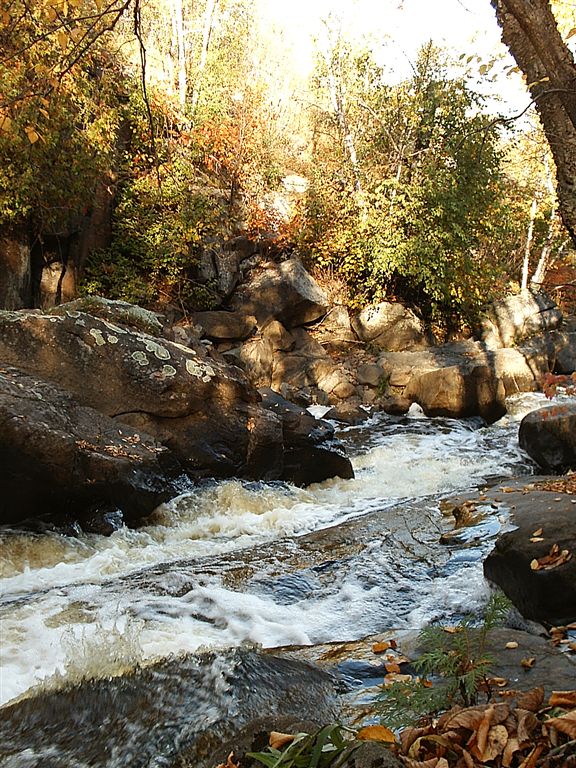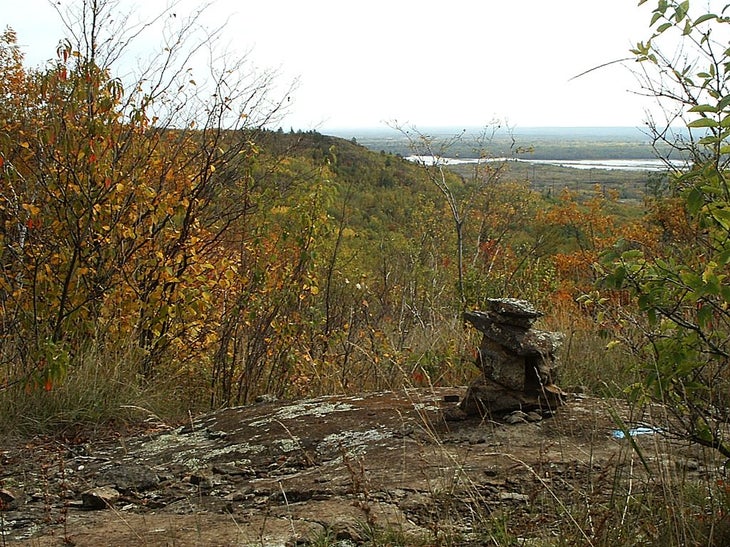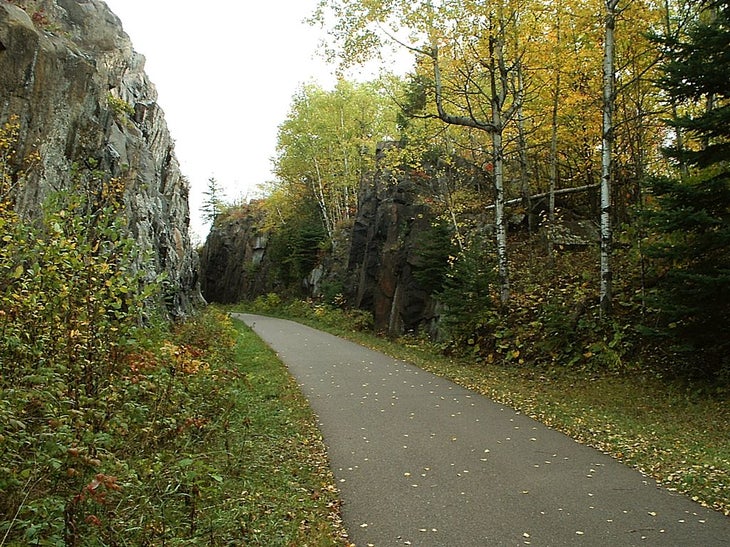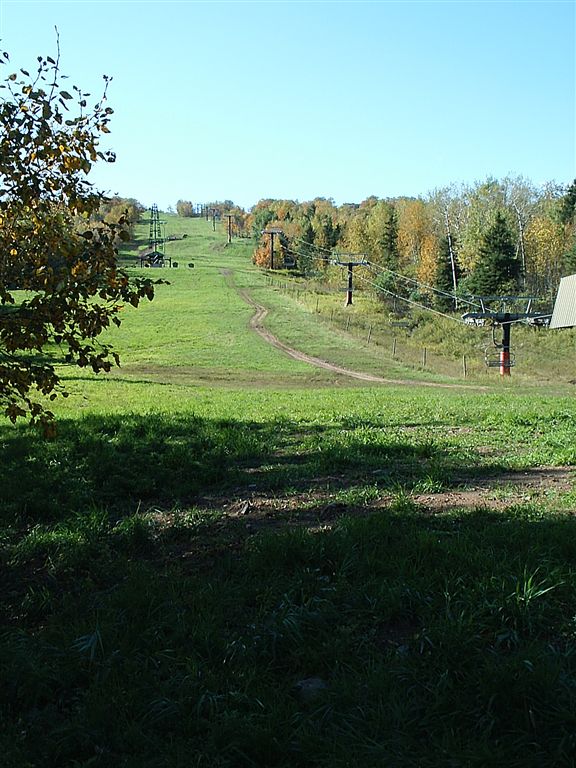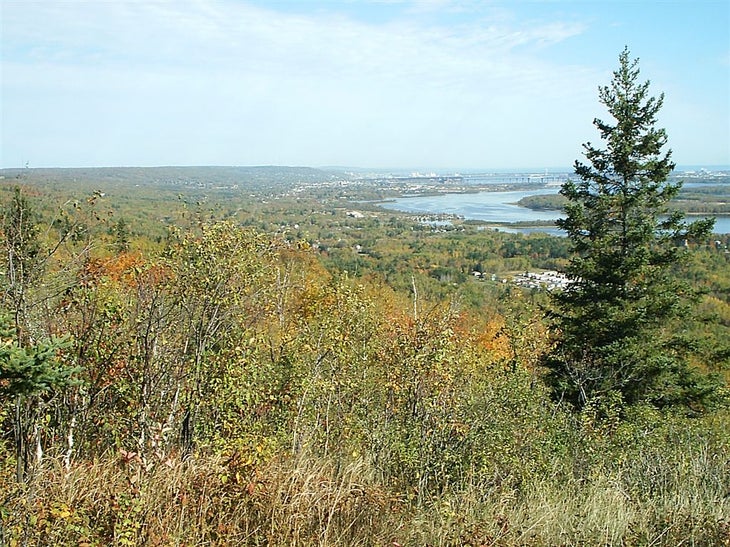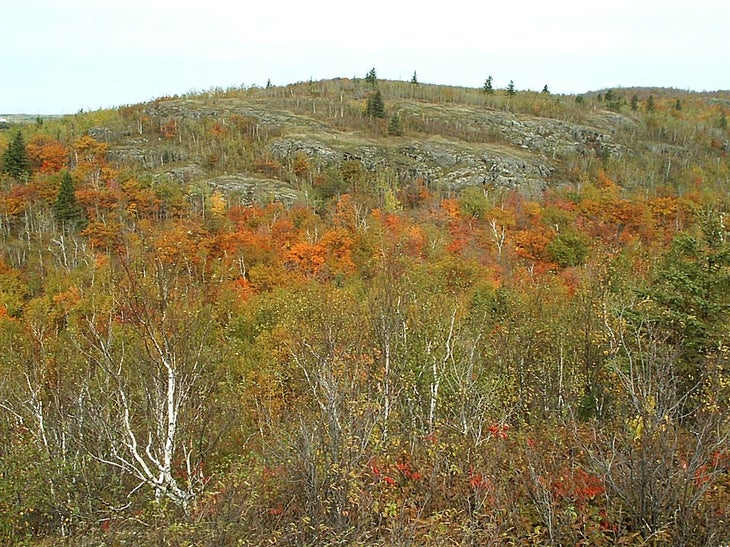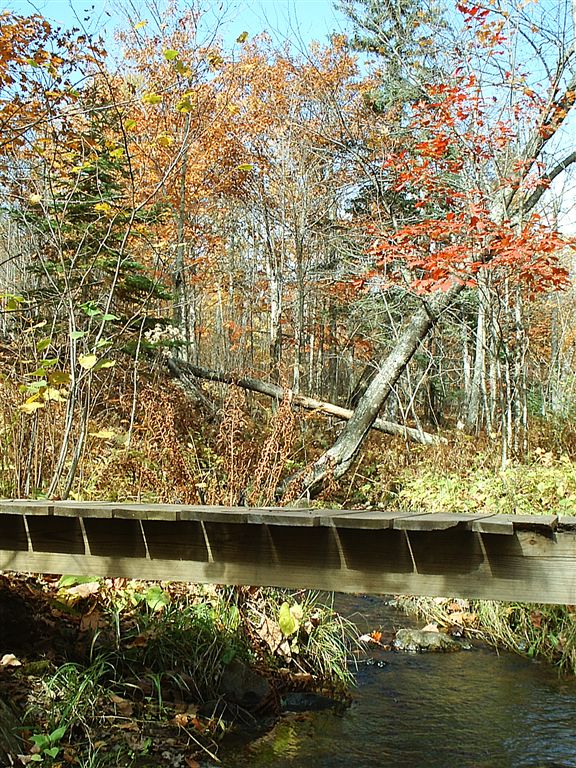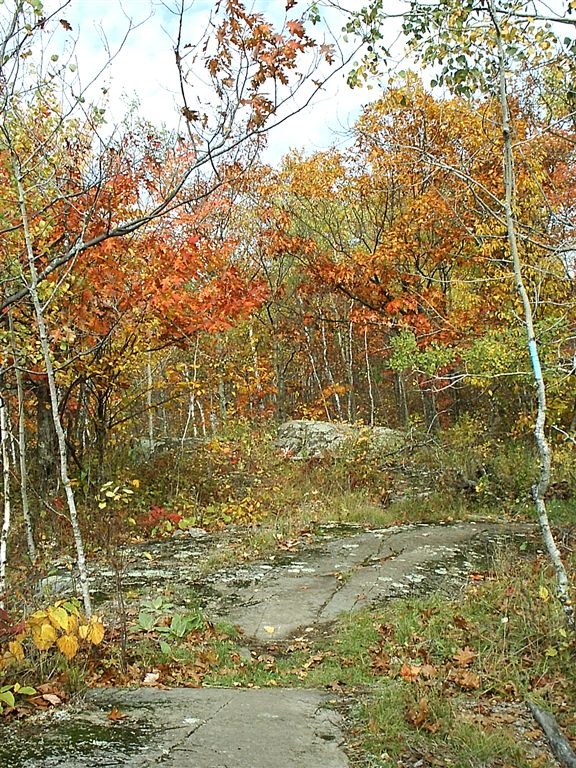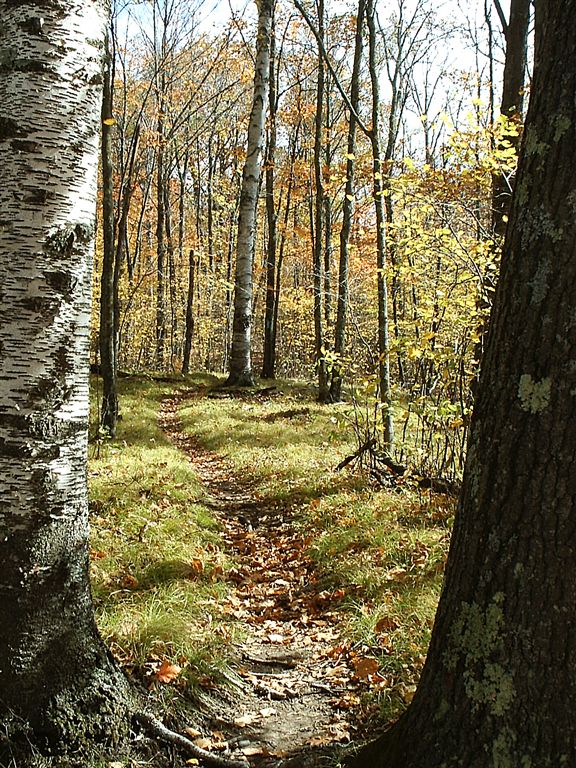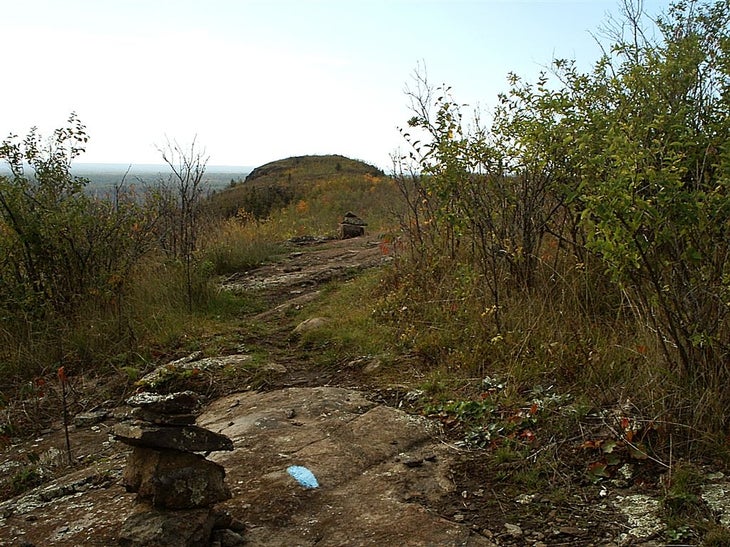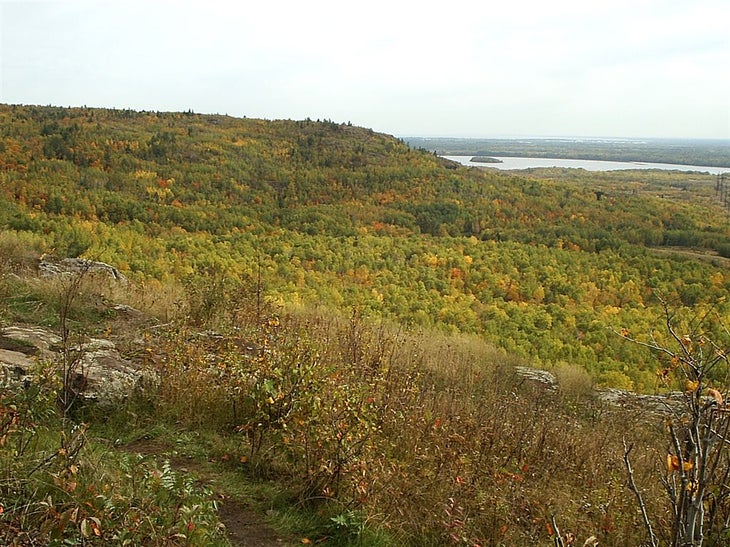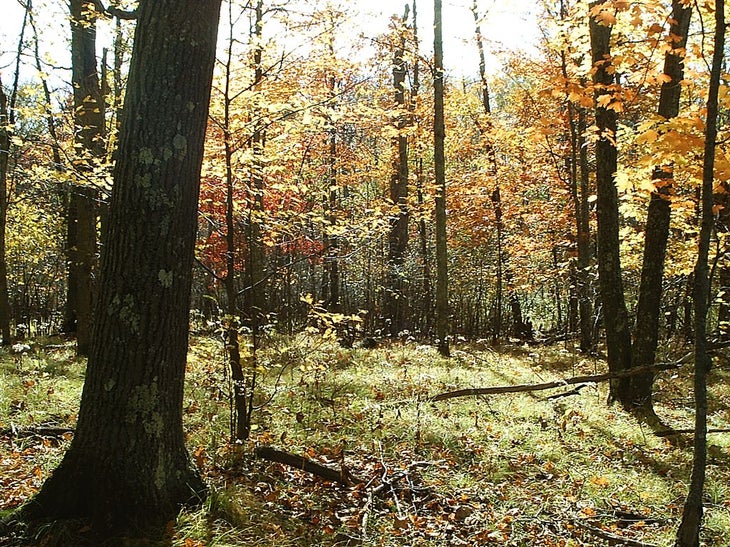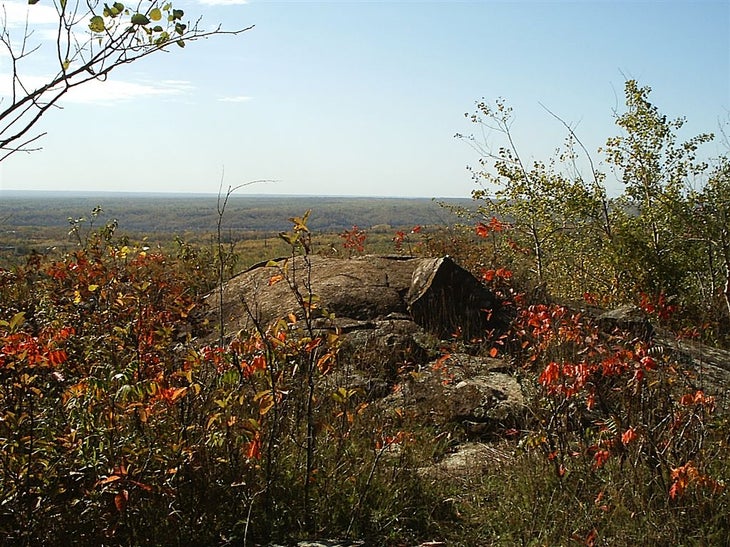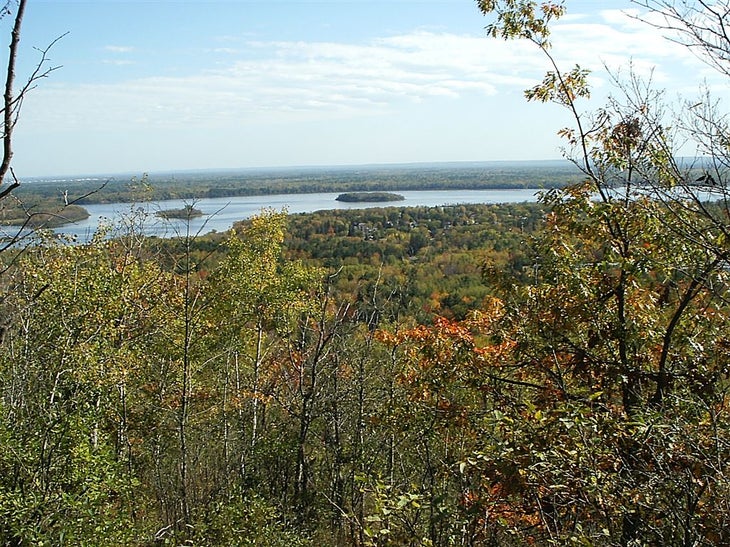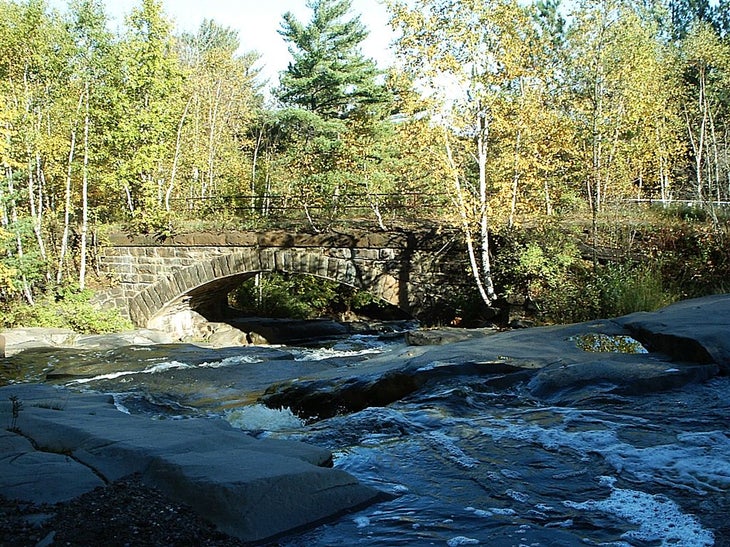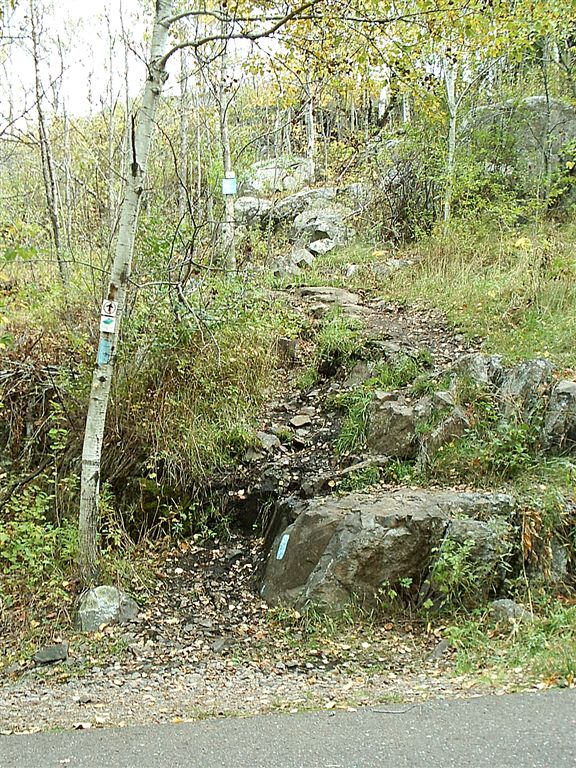 Trail Facts
Waypoints
SHT008
Location: 46.6851081848144, -92.2355804443359
Cross Skyline Parkway (gravel road).
SHT036
Location: 46.7273902893066, -92.1906661987305
Hike ends at SHT Kingsbury Creek Trailhead. Continue by bike to Munger Trailhead on city streets. Take Waseca St. east .1 mile to S. 71st Ave. W. Turn right (south); go .1 mile to Grand Ave./MN 23. Turn right (southwest) and go .3 mile on Grand Ave. Turn left (east) on S. 75th Ave. W./Pulaski St. Go 250 feet to Munger Trail on right.
Kingsbury Creek
Location: 46.7296257019043, -92.1989135742188
Kingsbury Creek from trail bridge
SHT025
Location: 46.7162704467773, -92.2054290771484
Turn left, uphill. Knowlton Creek rushes below.
SHT033
Location: 46.7234916687012, -92.2136764526367
Trail leaves old road; turn left to go up short, steep climb into woods.
View at Spirit Mountain Campground spur trail
Location: 46.7097473144531, -92.2158050537109
SHT013
Location: 46.6999206542969, -92.2282333374024
Cross Skyline Parkway again.
SHT018
Location: 46.7034912109375, -92.2224426269531
Spur trail to overlook
SHT001
Location: 46.6766357421875, -92.2579116821289
Hike southeast on paved Munger Trail/Superior Hiking Trail for about .3 mile to a rock outcrop.
Bridge crossing
Location: 46.7232513427734, -92.2157211303711
SHT012
Location: 46.6943092346191, -92.2348403930664
Cross ski trail.
SHT031
Location: 46.7229690551758, -92.2146301269531
Turn right @ Y-junction.
Kingsbury Creek rapids
Location: 46.7301712036133, -92.200813293457
Cairn and view northeast from SHT
Location: 46.6844635009766, -92.249870300293
SHT002
Location: 46.6747589111328, -92.2541275024414
Cross railroad (Munger Trail follows old railroad grade).
SHT004
Location: 46.6798286437988, -92.2517623901367
Pass spur trail on left to Elys Peak: a short climb for a great view. SHT follows ridgeline to the north and northeast from here over some rock outcrops and mixed deciduous and evergreen forest.
Munger and SHT junction
Location: 46.6749382019043, -92.2519454956055
View east towards rock cut on Munger Trail. SHT leaves to the north at this point.
Spirit Mountain ski area
Location: 46.7154312133789, -92.2061920166016
St. Louis River and Duluth
Location: 46.6876335144043, -92.2323379516602
Northeastern view: toward Duluth Harbor at mouth of St. Louis River, the cities of Duluth, MN, and Superior, WI, and the great Lake Superior beyond.
View from Elys Peak
Location: 46.6792030334473, -92.2525787353516
SHT037
Location: 46.7257385253906, -92.1875457763672
Convenience store: Good place to grab a drink or a bite before heading onto the bike trail.
SHT009
Location: 46.6863899230957, -92.2323532104492
Overlook
SHT039
Location: 46.7224922180176, -92.1906890869141
Northern terminus of Munger Trail. Ride Munger Trail southwest to start of hike.
SHT026
Location: 46.7178611755371, -92.2074584960938
Turn right onto old railroad bed.
SHT014
Location: 46.6994705200195, -92.2272186279297
Pass spur trail on right to overlook with views across Morgan Park to St. Louis River and Spirit Island.
SHT029
Location: 46.7192611694336, -92.2073593139648
Leave road; turn right into woods.
SHT016
Location: 46.703239440918, -92.2271881103516
Trail joins Skyline Parkway; follow gravel road across Stewart Creek on stone bridge.
SHT023
Location: 46.7148399353027, -92.2083969116211
Turn right to leave old railroad bed and head back into woods.
SHT007
Location: 46.6848907470703, -92.2370834350586
Spur trail to overlook
SHT003
Location: 46.6749382019043, -92.2520599365234
Turn left @ 3-way junction onto Superior Hiking Trail where it diverges from Munger Trail. SHT heads north for steep climb toward Elys Peak; follow blue blazes.
SHT027
Location: 46.7184600830078, -92.2070922851562
Bear left (north) to leave old railroad bed. Trail follows sharp ridge toward ski area maintenance building.
Bridge
Location: 46.6877365112305, -92.2438812255859
SHT bridge across small creek.
SHT020
Location: 46.7062492370606, -92.2194290161133
Pass under power lines.
Fall colors on the trail
Location: 46.6858711242676, -92.2487335205078
Abundant maple trees make the Superior Hiking Trail a vibrant fall foliage destination.
SHT035
Location: 46.7274513244629, -92.1935729980469
Go right, under bridge.
Railroad
Location: 46.6747436523438, -92.2540512084961
View south from trail bridge
Superior Hiking Trail
Location: 46.6878547668457, -92.24462890625
Cairn and view to southwest
Location: 46.6842269897461, -92.2499923706055
Fall on Superior Hiking Trail
Location: 46.6783714294434, -92.2521362304688
SHT011
Location: 46.6910400390625, -92.2349472045898
Cross ski trail.
SHT022
Location: 46.714469909668, -92.2086029052734
Turn left onto old railroad bed.
SHT010
Location: 46.6876182556152, -92.23193359375
Overlook with a great view of Duluth.
SHT006
Location: 46.6855697631836, -92.2383728027344
Spur trail to overlook
SHT017
Location: 46.703800201416, -92.224479675293
Trail leaves road; bear right (east-southeast) and head back down into woods.
Changing leaves
Location: 46.6876945495606, -92.2431335449219
Sunlight filters through lingering leaves on the Superior Hiking Trail.
SHT021
Location: 46.7097511291504, -92.2157897949219
Spur trail to Spirit Mountain Campground
SHT034
Location: 46.7295989990234, -92.1988677978516
Take Kingsbury Creek spur trail southeast (right turn) to trailhead; main SHT continues east.
SHT015
Location: 46.7017517089844, -92.2259826660156
Pass spur trail to Magney-Snively Trailhead parking lot.
SHT005
Location: 46.6791801452637, -92.2526168823242
Elys Peak
SHT028
Location: 46.7196998596191, -92.2065277099609
Trail turns sharply to left down onto gravel road.
St. Louis River valley
Location: 46.6856269836426, -92.238166809082
View across the St. Louis River valley
SHT038
Location: 46.7227897644043, -92.1916275024414
Munger Inn; bicycle rentals available. Head southwest on paved Munger Trail.
SHT019
Location: 46.7056999206543, -92.2205810546875
Cross stone-wall-bounded creek on wood bridge. Just beyond, look for an old house foundation with a few artifacts.
View over Morgan Park
Location: 46.6995811462402, -92.2269744873047
Overlook featuring views over Morgan Park to St. Louis River and Spirit Island
SHT030
Location: 46.721549987793, -92.209342956543
Spur trail to overlook; trail continues straight above Knowlton Creek.
Railroad bridge
Location: 46.7268333435059, -92.193962097168
Old railroad bridge over Kingsbury Creek
SHT032
Location: 46.7231483459473, -92.2160720825195
Pass spur to Spirit Mountain Trailhead. Stay on SHT by heading north. Just past here, trail picks up old road.
Junction of Munger and SHT
Location: 46.6752815246582, -92.2521362304688
SHT heads uphill from paved Munger Trail
SHT024
Location: 46.7153816223144, -92.2060089111328
Spirit Mountain ski area