Strawberry Mountain Wilderness, OR: Slide Lake
Skirt volcanic cliffs amid hillside meadows to a pair of small alpine lakes and secluded camp spots on this 8.5-mile lollipop-loop.
Heading out the door? Read this article on the new Outside+ app available now on iOS devices for members! Download the app.
A mere 20 miles southeast of John Day, the Strawberry Mountains seem more like a scene out of Colorado's Rockies than the Oregon high desert. The trek starts at the Strawberry Campground, at the end of FR 6001. Pick up the trailhead near the day-use parking area, register at the signboard, then start up through fir forest, keeping left at several junctions. The views for the first 2 miles are limited and unimpressive, but the rewards are soon to come. 
At 2.3 miles, the trail emerges into a small meadow, filled with balsamroot and paintbrush. On the plateau to the left, find an exposed campsite with views over the John Day Valley and distant Blue Mountains to the north, and Slide Mountain to the east. The trail now forks right and turns south to continue along steep slopes under colorful volcanic rock outcrops and a variety of trailside wildflowers, lupine, forget-me-not, and more paintbrush. (An alternate route forks left and descends into Slide Creek Valley, than ascends to reconnect farther up.) Soon tall, wispy Slide Creek Falls comes into view, cascading over a high rock step near the head of the valley. A wide open viewpoint here offers a nice panorama over the entire valley. 
After the falls, the trail dives again into the cover of forest for another 0.5 mile before coming to the outlet of Slide Lake, a small alpine lake surrounded by a towering amphitheater of stone. Here, the trail splits into a 1-mile loop around the lake. Several small campsites can be found on the west side of the lake, and look for large patches of pink shooting star on the lakeshore. Near the top of the lake, the trail splits in several directions to more small campsites and to the edge of Upper Slide Lake, a small tarn at the base of a huge talus slope. If you've packed for an overnight, drop your gear and get comfy, otherwise, continue around to the east side of the lake to complete the loop, then return by the same route.
Mapped by Eli Boschetto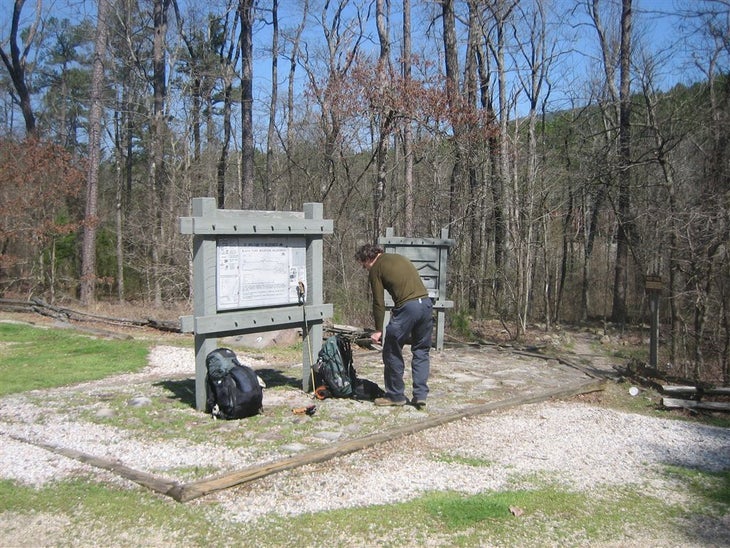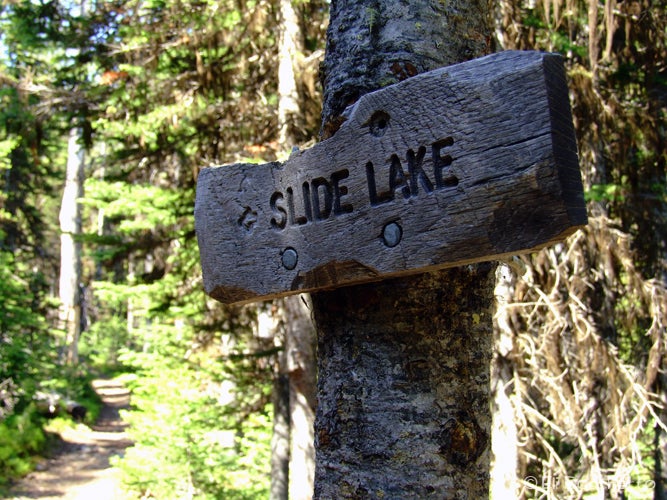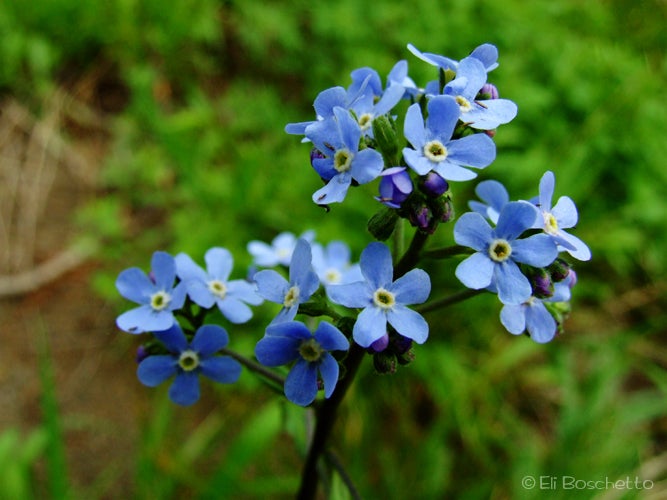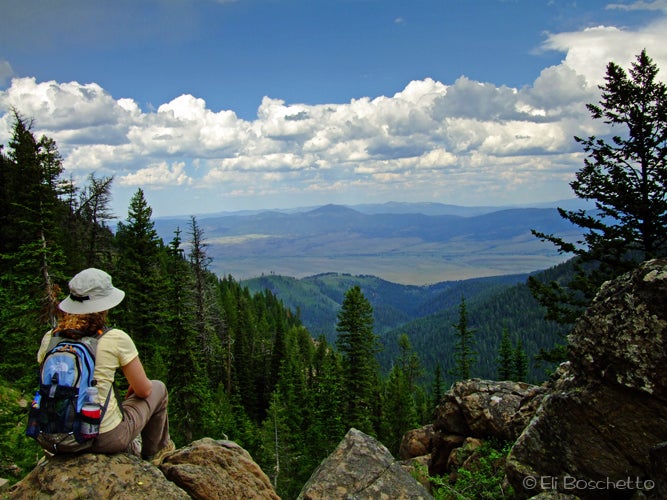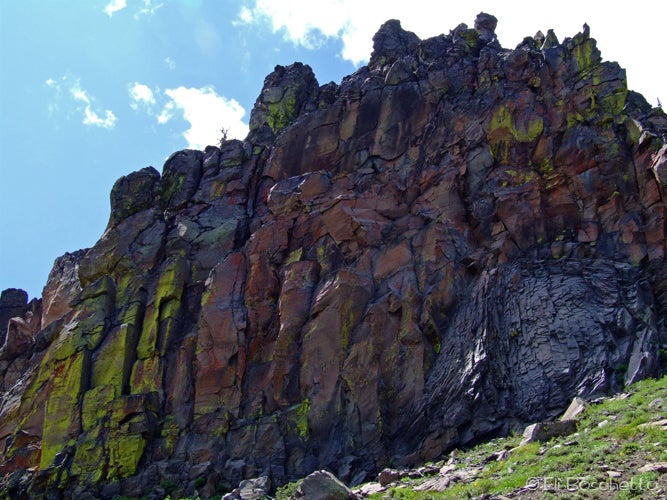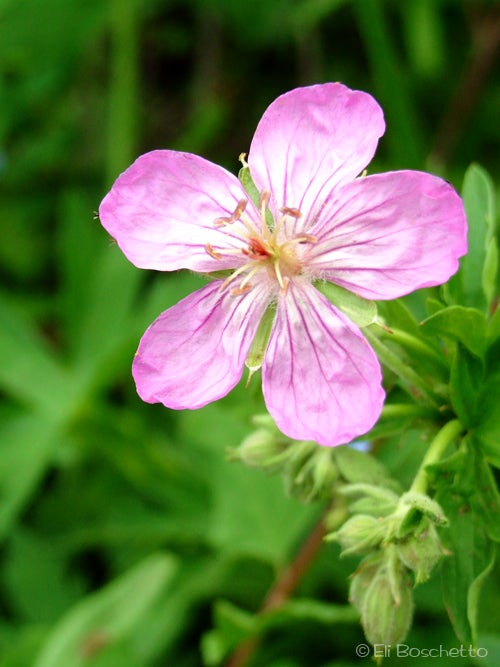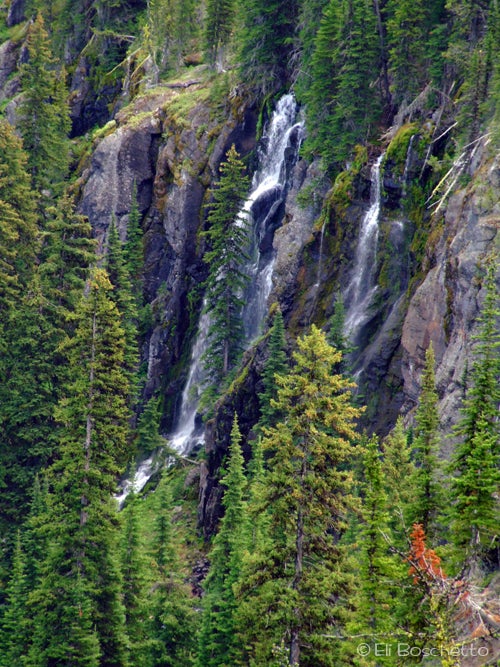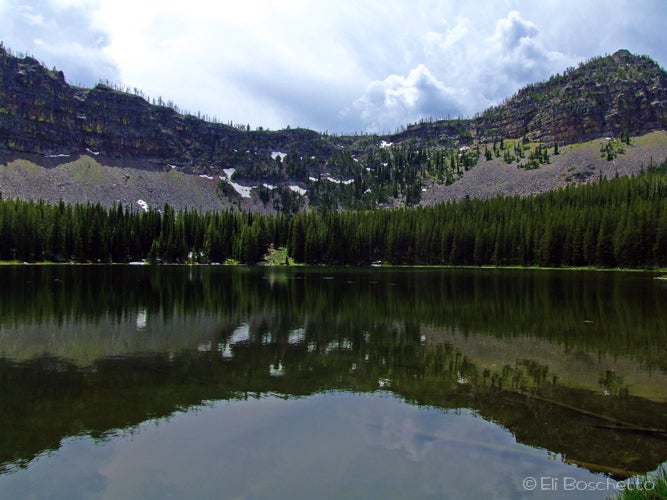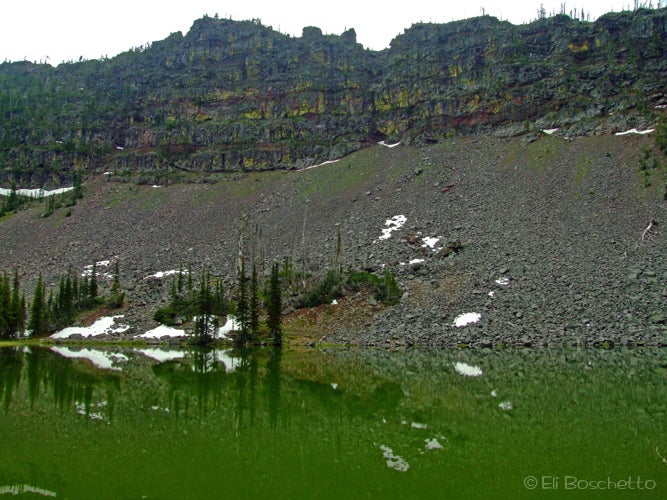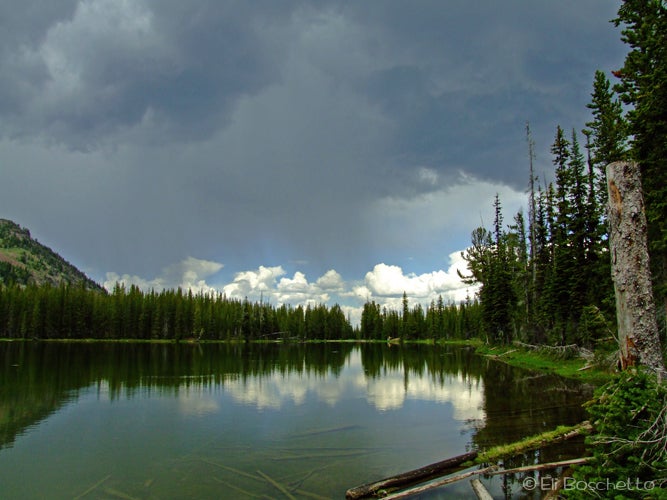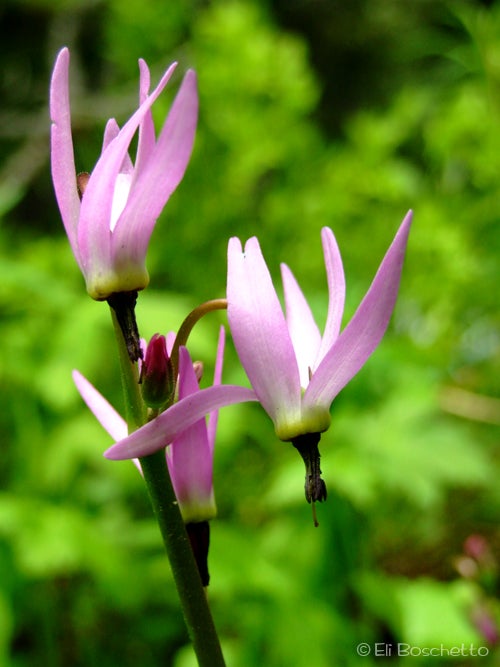 Trail Facts
Waypoints
SLD001
Location: 44.3193333, -118.6742613
Trailhead to Slide Lakes in Strawberry Campground.
SLD002
Location: 44.3111024, -118.6771971
1.1 mi; bear left at fork.
SLD003
Location: 44.3099746, -118.6785402
Turn left at this T-junction; right leads 0.4 mi. to Strawberry Lake, and could make return trip detour.
SLD004
Location: 44.3098552, -118.6782899
Another junction with the Strawberry Lake trail; keep straight.
SLD005
Location: 44.3116267, -118.668177
Exposed campsite in small meadow. Nice views!
SLD006
Location: 44.3113631, -118.6681502
2.4 mi; fork right for trail through hillside meadows under volcanic cliffs; fork left to descend to Slide Creek Valley.
SLD007
Location: 44.303929, -118.666286
Nice viewpoint with panoramas up and down Slide Creek Valley.
SLD008
Location: 44.2980861, -118.6647723
3.5 mi; upper junction with Slide Creek Valley trail.
SLD009
Location: 44.2977862, -118.6640078
Cliffside viewpoint of Slide Creek Falls.
SLD010
Location: 44.2925483, -118.6641927
4 mi; Fork left to Slide Lake; right climbs to High Lake Pass.
SLD011
Location: 44.2909585, -118.6616324
Outlet of Slide Lake; bear left on lake loop.
SLD012
Location: 44.2908472, -118.6620452
Lakeside campsite with fire ring.
SLD013
Location: 44.2900919, -118.6640767
Campsite.
SLD014
Location: 44.2875034, -118.6645751
Little Slide Lake. Several camp sites in area.
SLD015
Location: 44.2876731, -118.6638999
Nice secluded camp site.
SLD016
Location: 44.2882289, -118.6625145
Camp site with nice lake views.
SLD017
Location: 44.29074, -118.6616161
Lakeside camp site.
Trailhead
Location: 44.3191505, -118.6736298
Start the trail to Slide Lake at road's end in Strawberry Campground. © Eli Boschetto
Trail Fork
Location: 44.3112283, -118.6765909
Keep left at three junctions to proceed to Slide Lake. © Eli Boschetto
Forget-Me-Not
Location: 44.307144, -118.6673641
Cute little blue forget-me-nots line much of the trail under volcanic outcrops. © Eli Boschetto
Valley View
Location: 44.3038886, -118.6660552
View down Slide Creek Valley to John Day basin and distant Blue Mtns. © Eli Boschetto
Painted Wall
Location: 44.3018922, -118.6650467
Some of the colorful volcanic outcrop along the trail to Slide Lake. © Eli Boschetto
Pretty Pink
Location: 44.3003719, -118.6648107
A variety of summer wildflowers decorate the trailsides en route to Slide Lake. © Eli Boschetto
Slide Creek Falls
Location: 44.2977919, -118.6637592
Slide Creek tumbles over the large rock step near the head of Slide Creek Valley. © Eli Boschetto
Rock & Meadow
Location: 44.2961486, -118.664403
Colorful volcanic outcrops rise above hillside meadows on the Slide Lake trail. © Eli Boschetto
Slide Lake
Location: 44.2905426, -118.6625361
Slide Lake is surrounded by an amphitheater of glacier-carved volcanic rock. © Eli Boschetto
Lake Trail
Location: 44.2896978, -118.6647034
The 1-mile loop around Slide Lake offers several secluded campsites. © Eli Boschetto
Upper Slide Lake
Location: 44.2872402, -118.6650038
Smaller lake surrounded by large talus slopes. © Eli Boschetto
Summer Storm
Location: 44.2888684, -118.6619353
Hot summer weather brings afternoon thunderstorms to Slide Lake. © Eli Boschetto
Shooting Star
Location: 44.2901893, -118.6614633
See lots of shooting stars – during the day! – on the marshy shores of Slide Lake. © Eli Boschetto.