Stowe, VT: Stowe Pinnacle
A popular dayhike or trail-run near Burlington, the 2.9-mile out-and-back to Stowe Pinnacle treks through hardwood forest to an overlook of neighboring Green Mountain peaks.
Heading out the door? Read this article on the new Outside+ app available now on iOS devices for members! Download the app.
Wake up early, or head out near dusk, to beat the crowds on this popular dayhike just outside of Stowe. The trail warms up on a false-flat grade for the first half-mile or so before amping up to a steep staircase-like climb through a mixed hardwood forest. Catch your breath midway up the climb at an off-trail overlook (views of Mount Mansfield), before continuing a short distance to the Hogback Trail junction. The toughest part of the trail is now behind you as the approach the Pinnacle—you'll trek through a thinner forest up to a bald rock summit. Mount Mansfield looms to the northwest and Mount Hunger to the south; on clear days other Green Mountain peaks (like Camels Hump) are visible as well. -Mapped by Berne Brody, AuthenticOutdoors.com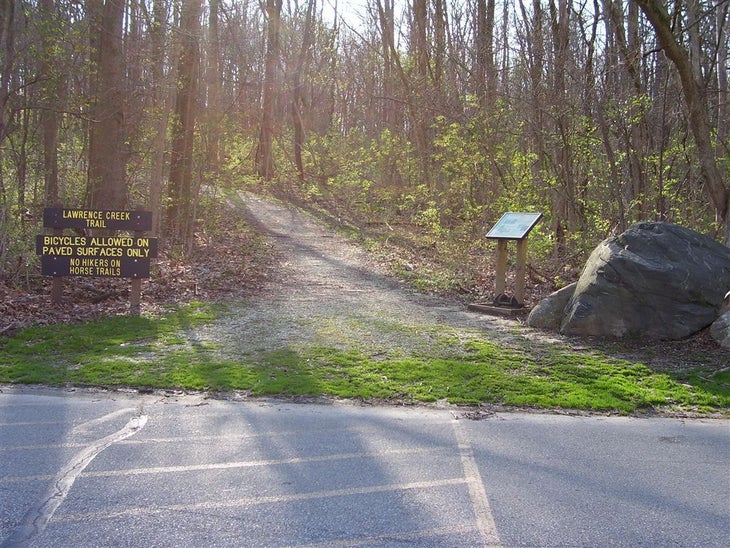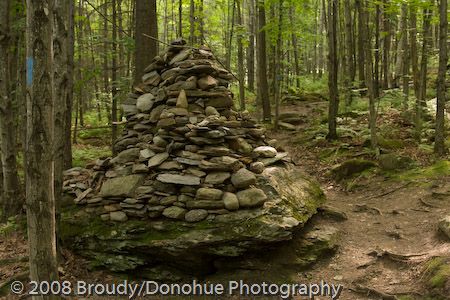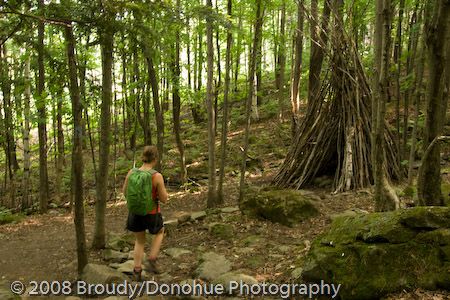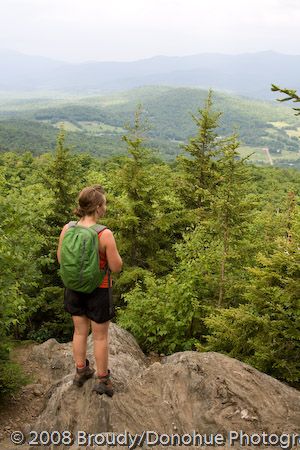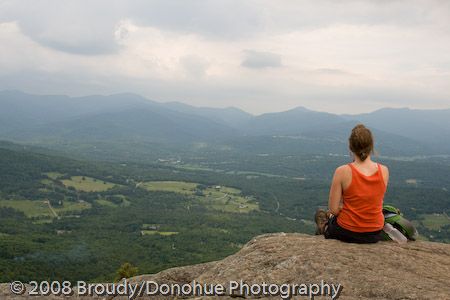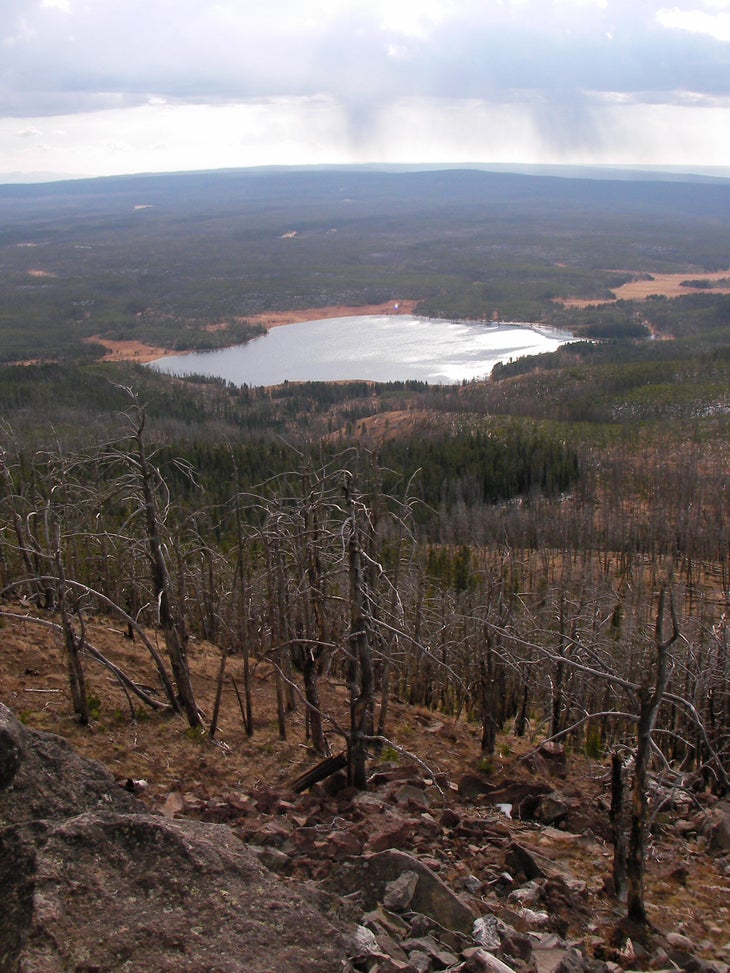 Trail Facts
Waypoints
PIN001
Location: 44.438698, -72.667534
Trailhead: Proceed southeast, following the signed trail towards Stowe Pinnacle.
PIN002
Location: 44.43617, -72.661815
Continue on the well-worn trail as it passes a giant cairn. This first section of the hike runs along a false-flat uphill grade. Most of the elevation gain on this hike hits at Waypoint 4.
PIN003
Location: 44.435677, -72.659576
About 15-20 feet off trail to the left is a tall log tepee.
PIN004
Location: 44.431927, -72.652824
Continue straight @ 3-way junction as the trail climbs steeply up a staircase-like stretch towards the first viewpoint. Here the hike is a bit more challenging. At this trail junction, another path shoots off toward an alternate parking lot.
PIN005
Location: 44.431034, -72.651237
Detour off trail 100 feet or so to an overlook atop a rock outcropping with views of Mount Mansfield.
PIN006
Location: 44.429466, -72.647878
Go right @ T-intersection with the Hogback Trail and continue through softwood forest on a more moderate climb. Ahead: Climb a few tall rock steps near the Pinnacle summit.
PIN007
Location: 44.429848, -72.650421
Stowe Pinnacle (2,651 ft.): At this bald summit overlook, one can see Mount Mansfield to the northwest, Mount Hunger to the south, and even Camels Hump to the southwest (on clear days). Soak in the views, and return to the trailhead on the same route.
Trailhead
Location: 44.43853, -72.667222
Giant Cairn
Location: 44.435986, -72.661514
Tepee
Location: 44.435588, -72.659326
Going up?
Location: 44.43188, -72.65277
Spur Overlook
Location: 44.431068, -72.651086
Summit View of Mount Mansfield
Location: 44.429888, -72.650206
Summit Views
Location: 44.429865, -72.650335
Views to the north.