St. Louis, MO: Sam Dale Conservation Area
An easy, family-friendly dayhike, this 2.8-mile loop tours the mature forests and wildlife-festooned shores of the Sam Dale Lake Conservation Area.
Heading out the door? Read this article on the new Outside+ app available now on iOS devices for members! Download the app.
Rolling across the north side of the Sam Dale Lake Conservation Area, this 2.8-mile counterclockwise loop is a great addition to fishing or swimming trips to Sam Dale Lake. Begin at the signed trailhead in the area's northernmost campground and stay left at the trail junctions to follow the loop through pine groves and wild-flower studded woods. The easy path winds under mature oak and across a sandy creek bottom before a brief stretch along an abandoned park road. Continue east to the shore of Sam Dale Lake, a 200-acre fishing hole that's popular with local anglers.
The second half of the hike stays just inland of the lake—watch for wildlife, including turtles, beaver and wild turkeys—as the trail traces finger-cove contours under an oak-hickory canopy. At mile 2.4, the large nature trail loop closes, but a smaller loop leads left before landing back at the trailhead. This short detour takes you past a massive pin oak (3 feet in diameter) standing alone in a grassy field.
-Mapped by Ted Villare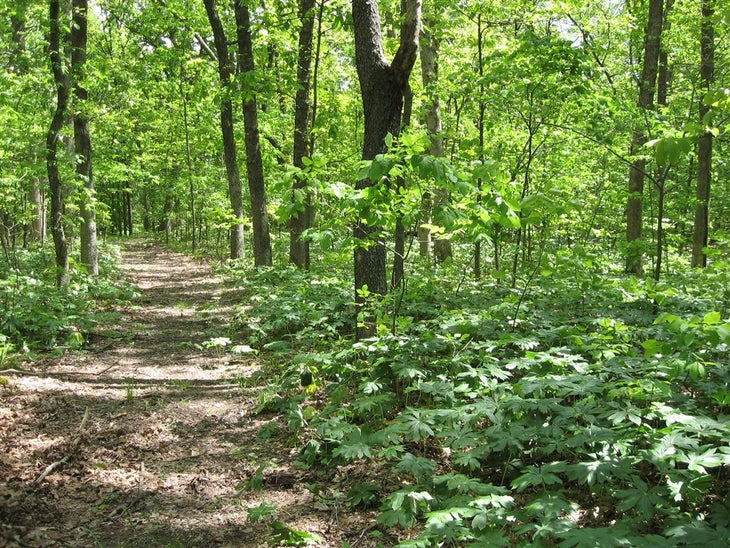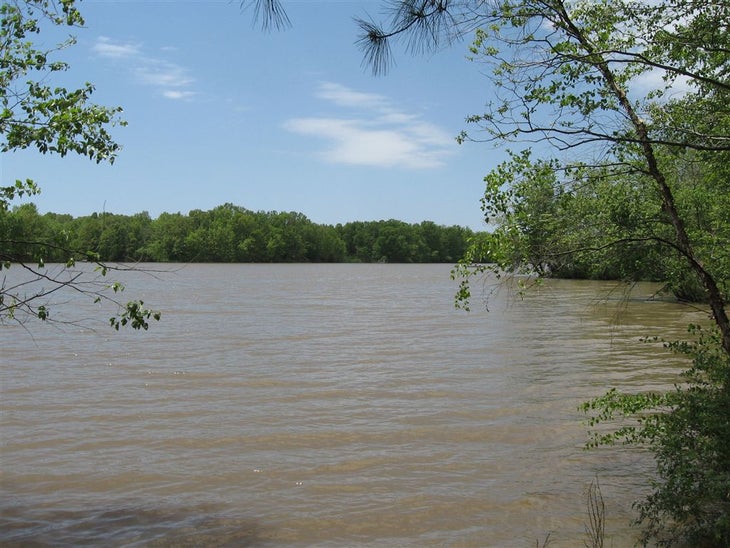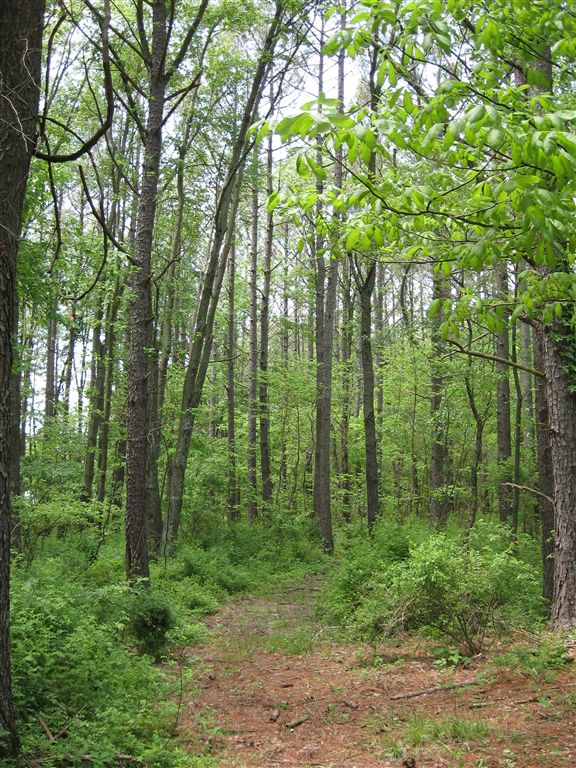 Trail Facts
Waypoints
SDL001
Location: 38.5441246, -88.5924149
The trail begins at the northernmost campground, just to the left of a map board providing trail details.
SDL002
Location: 38.5456772, -88.588356
Stay left @ T-junction. This route combines three smaller trail loops: Turn left at all trail junctions.
SDL003
Location: 38.5457993, -88.5880737
Turn left @ T-junction and head north, away from the lakeshore.
SDL004
Location: 38.5473862, -88.5856628
Pass through a thick grove of pine trees and stay to the left @ the third T-junction. Look for mayapples and violets growing in the bottomland wooded areas.
SDL005
Location: 38.54689, -88.5823345
The trail crosses gently rolling terrain beneath 100-foot trees in a mature oak-hickory forest.
SDL006
Location: 38.5465126, -88.5808945
Cross a sandy-bottom creek with ferns and wildflowers growing on the banks. In springtime, be prepared for mud as you cross a series of small, trickling streams in bottomland stretches.
SDL007
Location: 38.5463562, -88.5792389
Turn left @ T-junction following a wide, straight, trail (a former park road).
SDL008
Location: 38.5430972, -88.576777
The trail reaches Sam Dale Lake at mile 1.3. Take a break near the shoreline and enjoy the strong scent of loblolly before continuing west.
SDL009
Location: 38.5442048, -88.5792768
Stay left @ T-junction and take in long views along this stretch of trail. See any wild turkeys?
SDL010
Location: 38.5453415, -88.5842056
Continue following the lakeshore. Look for beaver-felled trees, water birds, and big, soft-shell turtles basking in the lake.
SDL011
Location: 38.5456657, -88.5879745
Stay left at two consecutive T-junctions, retracing a short section of trail, but turning south to add a smaller loop to the trailhead-bound route.
SDL012
Location: 38.5443459, -88.5893631
Pass under the fanned-out branches of an old pin oak. The lonely specimen (3 feet in diameter) sits in a grassy field just a few hundred yards from the trailhead.
Causeway
Location: 38.5468216, -88.5822754
Mature oaks, some 100-125 feet tall, create a causeway lining the trail. © Ted Villaire
Sam Dale Lake
Location: 38.5428772, -88.5768433
Sam Dale Lake is a narrow 200-acre body lined with fingers and coves popular with local fishermen. © Ted Villaire
Understory
Location: 38.5441589, -88.5792313
Tall trees and a relatively open understory allow for long views and glimpses of local wildlife. © Ted Villaire