Spring Canyon Hikes in the Inland Northwest
It's spring! The high country trails may still be covered in snow, but drop down into one of the Inland Northwest's many scenic canyons and you'll find warmer temps, blooming wildflowers, and abundant wildlife.
Heading out the door? Read this article on the new Outside+ app available now on iOS devices for members! Download the app.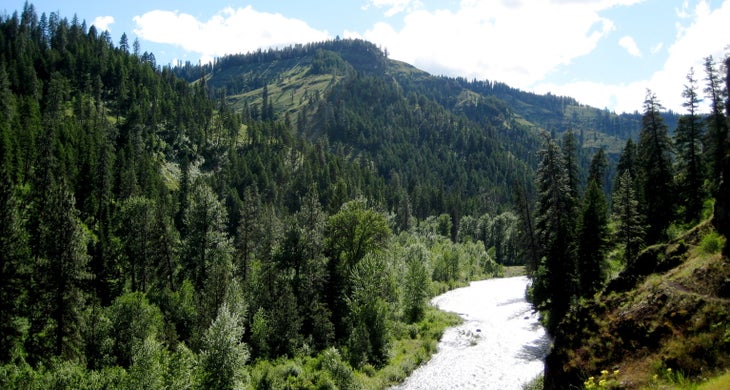 The Wenaha River Trail may start in the middle of a town, but it quickly gets down to business. Hiking west from the hamlet of Troy, Oregon, one soon becomes enveloped by the tight canyon walls, and it's not long before that "middle-of-nowhere" feeling starts to sink in. The trail follows the river for 31.3 miles to its western terminus at Timothy Springs trailhead, and numerous sidetrails offer countless opportunities for multi-day itineraries. Bonus: the pristine, seldom fished river is teaming with bull and rainbow trout.. [Pig Monkey / Flickr]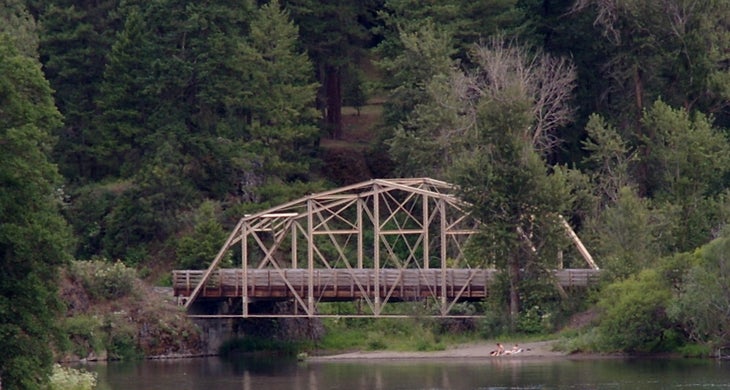 Only minutes from downtown Spokane, Riverside State Park's riparian beauty and wilderness charm have made it a popular choice for outdoor enthusiasts—a little too popular, perhaps, for those seeking solitude. But Deep Creek Canyon, in the far northern reaches of the park, gets relatively little use compared to the busier southern section. From the Garfield Road parking area, trails follow Deep Creek—which gradually deepens into a dark, narrow canyon—for nearly 5 miles to its mouth at the Spokane River. [Mark Wagner / Wikimedia Commons]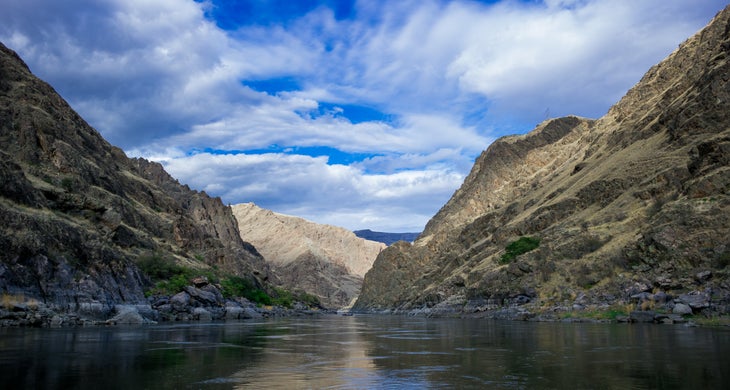 No list would be complete without this gem tucked away in the deepest canyon in North America. From the trailhead at Pittsburgh Landing, the trail runs south along the canyon floor for nearly 36 miles until cliffs make passage impossible just north of Hells Canyon Dam. Don't have a week to hike the whole thing? The 6 mile (one-way) walk to historic Kirkwood Ranch makes a fantastic day trip. [Nan Palmero / Flickr]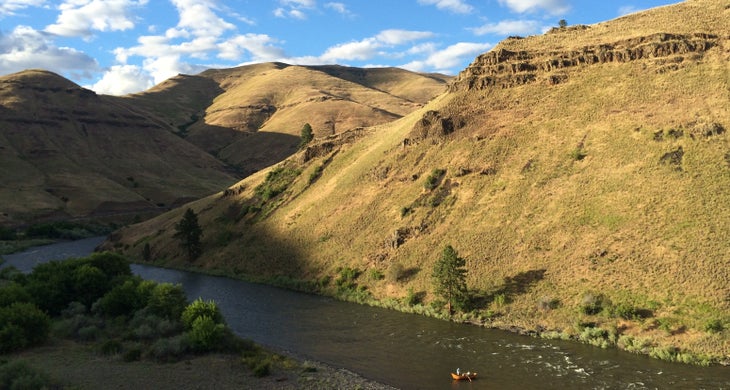 The Chief Joseph Wildlife Area, a patchwork of state-owned land in Washington's isolated southeast corner, presents an excellent opportunity for hiking and nature viewing. The area straddles the scenic Grande Ronde River, and a hike up Green Gulch on an old 2.5 mile-long jeep trail grants fantastic views of the surrounding canyon country. [Sam Beebe / Flickr]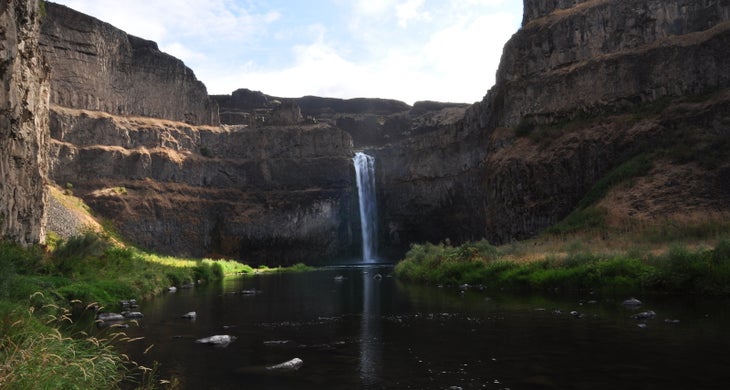 Don't be intimidated by the hordes of crowds at Palouse Falls; most won't venture more than a quarter mile from the parking area. Hikers have two options: follow the northern trail to the cascading upper falls, or take the southern trail for an alternate view of the main 200-foot lower falls. Both options access the canyon floor and showcase a part of the park never seen by most visitors. [Steve Cyr / Flickr]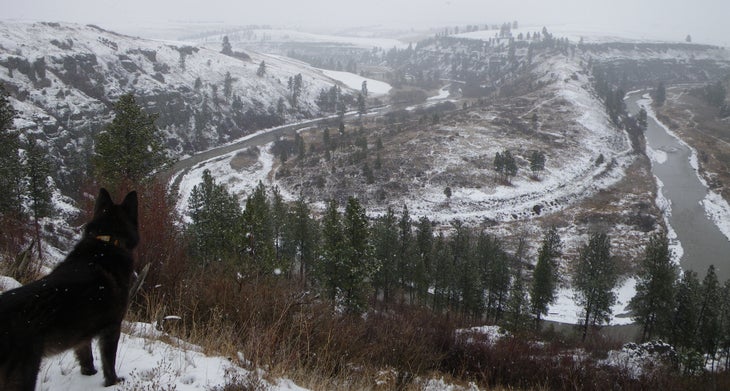 Following an old railway bed along the Palouse River, the Colfax Trail is largely undeveloped and can be difficult to find if you don't know where to look. Basalt cliffs line the path, which passes through excellent habitat for whitetail deer, turkey, and bald eagle. An abandoned railroad tunnel near the end of the trail adds historic interest to this gorgeous year-round hike. [Kendra Schotzko]