Spokane, WA: Pine Lake Loop
Wander through an ornithologist's dream on this 1.3-mile loop through a secluded wetland south of Spokane, Washington.
Heading out the door? Read this article on the new Outside+ app available now on iOS devices for members! Download the app.
The lake is peaceful, but it's far from quiet. Dozens of redwing blackbirds sing from their roosts amongst the reeds, filling the air with their distinctive call. A faint splash draws my eyes out to the lake, where a goose has flipped upside-down in the water and is searching for seeds and insects on the shallow lakebed. Walking further, I startle a pair of mallards from their resting spot on the shore and they tear across the lake, quacking loudly as they zealously beat the air with their short wings. I feel a bit like an uninvited guest at a social gathering—but that's ok. I've never felt so comfortable being the odd duck at a party.
Hike Pine Lake Loop
Trip stats:
Distance: 1.3 miles
Elevation gain: 30 feet
Time: 35 minutes
To the trailhead:
From Cheney, WA, head south on the Cheney-Plaza Road for 4.2 miles. Make a left on Smith Road, passing through the refuge entrance gate, and travel 1.4 miles to the signed trailhead on your left.
Turn by turn:
1) Cross to the south side of the road and pick up the trail.
2) Make a right at the junction with the Headquarters Trail at mile 0.1.
3) Follow the path until it intersects with the 0.7–mile loop around Middle Pine Lake at mile 0.3.
4) Complete the loop in either direction; return the way you came in.
Season:
Year-round
Red tape:
A $3/car entrance fee applies March-October. The refuge is only open to visitors during daylight hours (varies with season).
Contact:
Turnbull National Wildlife Refuge, (509) 235-4723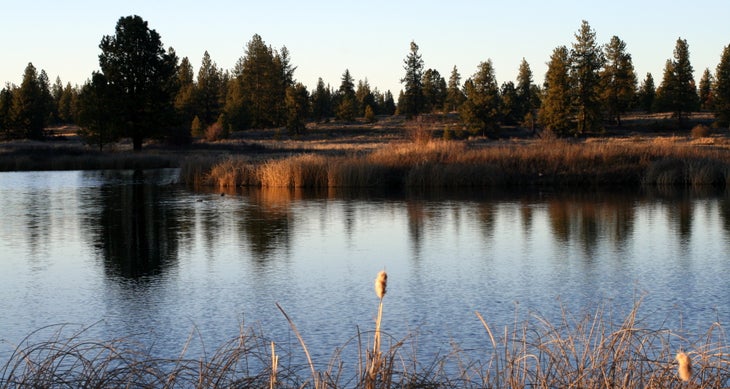 [photo by Paul Chisholm]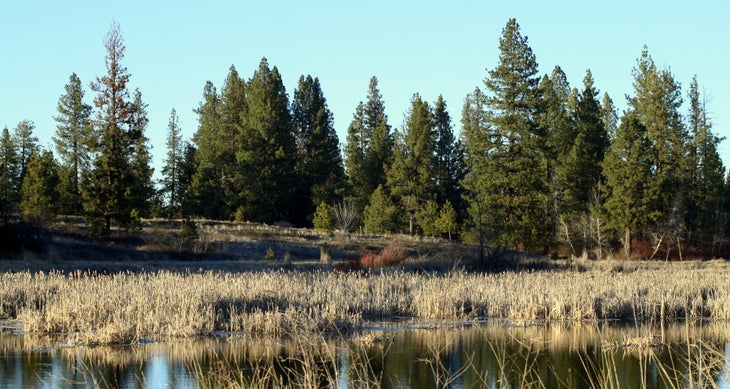 [photo by Paul Chisholm]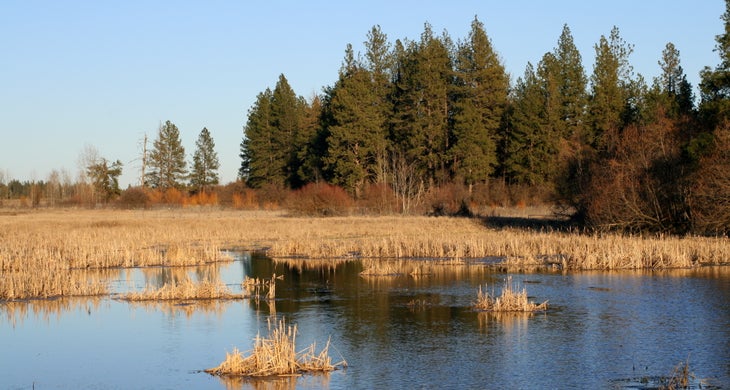 Pine Lake is a haven for migrating waterfowl [photo by Paul Chisholm]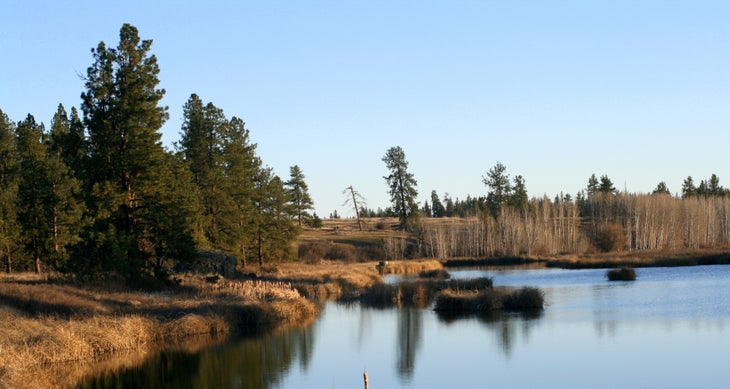 [photo by Paul Chisholm]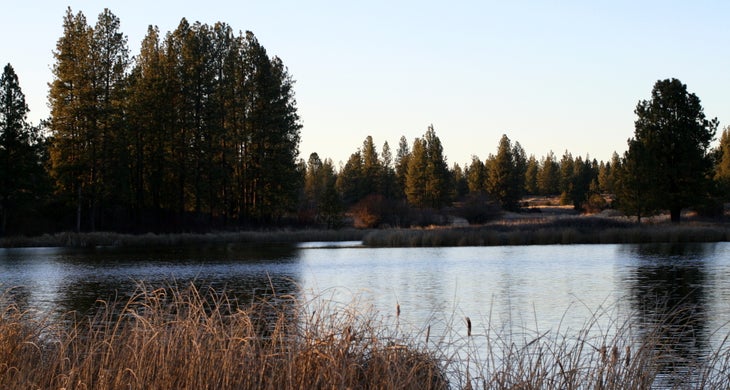 [photo by Paul Chisholm]
Trail Facts