Spokane, WA: North Fork Asotin Creek
Look for bighorn sheep browsing in the cliffs above the North Fork Asotin Creek Trail south of Spokane, Washington.
Heading out the door? Read this article on the new Outside+ app available now on iOS devices for members! Download the app.
A secluded valley choked with overwintering wildlife awaits those who explore this desert gem on the east flanks of the Blue Mountains. BY PAUL CHISHOLM
The tiny white specks seem to defy gravity, clinging to a precarious basalt outcropping on the opposite side of the canyon, nearly a thousand feet above the valley floor. I pull out my binoculars to confirm what I already suspect—bighorn sheep, overwintering in the mild climate of Asotin Creek canyon.
When snow blankets the high peaks of the Inland Northwest, hikers may be tempted to hang up their boots and wait for the spring thaw—but this is a big mistake. Winter is one of the best times to visit the canyons of the Snake River and its many tributaries, when cold weather drives wildlife from higher elevations and concentrates them in the valleys. Many of these drainages contain trails, both formal and informal, that are seldom visited during the winter months, and most stay snow-free year-round.
As I lower my binoculars and return them to my pack, I'm startled by a sudden movement from the corner of my eye. I've been scoping out a herd of sheep hundreds of yards away, but when I investigate the source of the movement I am surprised to discover that a mother and her lamb have been doing the same to me from a distance of barely 25 yards. Momma cocks her head quizzically before clambering higher up the steep canyon wall, baby close behind.
I snap off a couple photos of the pair before resuming my journey up the canyon. Songbirds flit about and sing in the warm rays of the afternoon sun, and the peaceful gurgle of nearby Asotin Creek completes the soundtrack. It may be January, but this desert gem never hibernates.
To the trailhead:
From Clarkston, WA, head south on Riverside Drive towards Asotin. Just as you are entering town, make a right on Asotin Creek Road. After 2.9 miles, make a slight right to stay on Asotin Creek Road and travel 12 miles to the gate, which is closed from December 1 to March 31 . Park on the side of the road.
Turn by turn:
1) From the gate, walk .4 mile up Asotin Creek Road to the parking area on the left.
2) Hop on the doubletrack trail as it leaves the parking area and follows Asotin Creek upvalley.
3) The trail continues nearly 10 miles to Pinkham Butte, but in the wintertime you'll likely encounter snow on the upper reaches. In January, a good turnaround point for a dayhike is the National Forest boundary at mile 4.8
4) Retrace your steps back to your car.
Red tape:
A Discover Pass ($30/year, $10/day) is required to park at the trailhead (http://discoverpass.wa.gov/)
Contact:
Washington Department of Fish and Wildlife, Asotin Creek Wildlife Area (509) 758-3151
Umatilla National Forest, Pomeroy Ranger District (509) 843-1891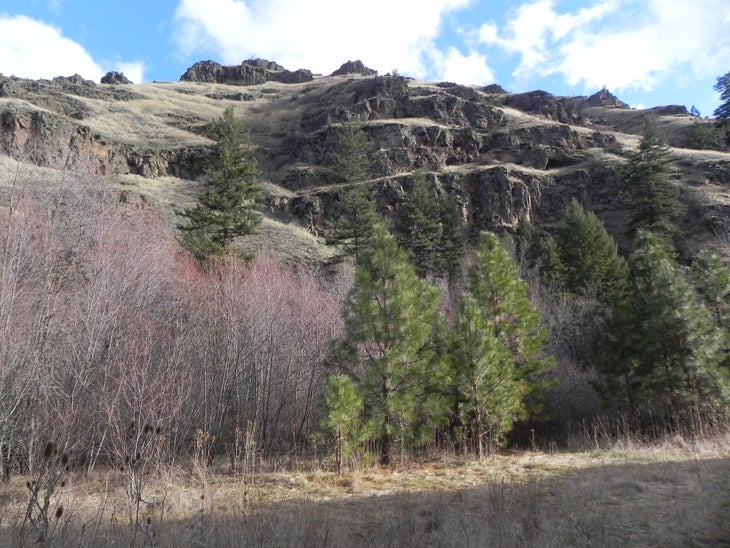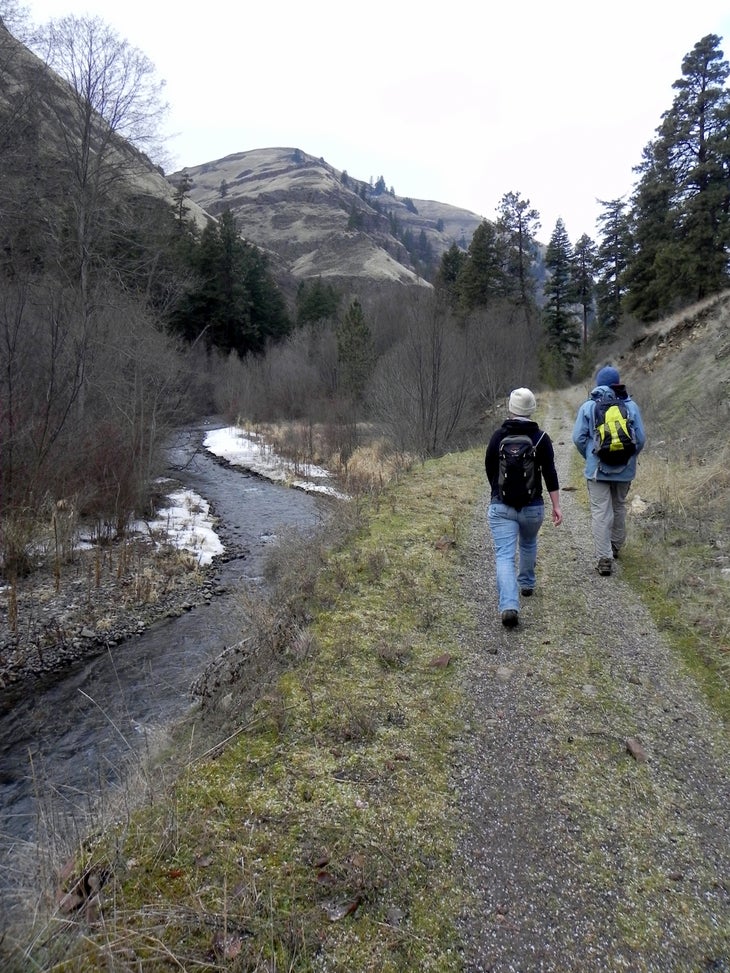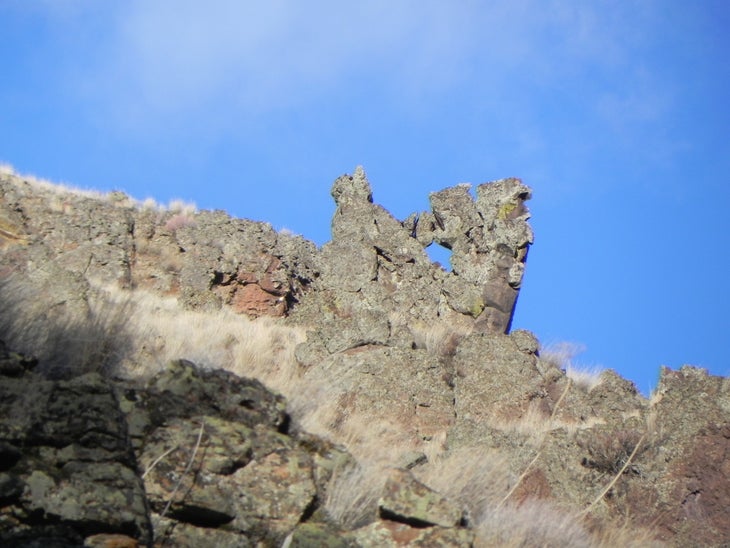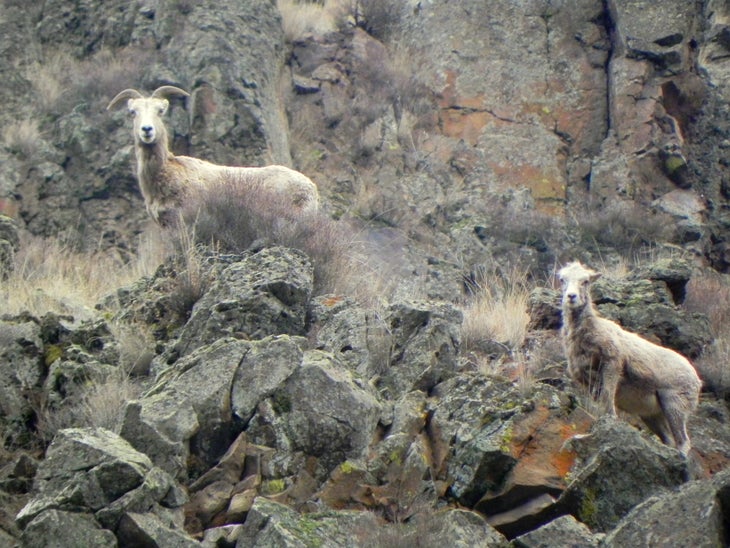 Trail Facts
State: WA
City: Spokane
Distance: 0.0
Contact: Washington Department of Fish and Wildlife, Asotin Creek Wildlife Area (509) 758-3151 Umatilla National Forest, Pomeroy Ranger District (509) 843 1891
Land Type: State Forest