Spokane, WA: Nisqually John Canyon
Discover basalt rock formations and blooming desert plants on this 3.8-mile hike in Nisqually John Canyon south of Spokane, Washington.
Heading out the door? Read this article on the new Outside+ app available now on iOS devices for members! Download the app.
In a land heavily altered by the hands of man, this side canyon of the Snake River provides a touch of wilderness. BY PAUL CHISHOLM
As the waters of the Snake River leave the steep walls and sheer cliffs of Hells Canyon, they are tamed by a succession of locks and dams that transform the river into a series of long, narrow reservoirs. Pleasure boaters ply the water's surface, and above the river the afternoon breeze sends ripples across vast fields of wheat. Many hikers are quick to write off this section of the Snake River as lacking natural character and unworthy of further exploration, but there are still gems to be found—provided one knows where to look.
Nisqually John Canyon is one of these places. Tucked between the stagnant Snake River below and a sea of farmland above, the canyon offers a welcome respite from the rigors of everyday life. Desert plants carve out a hardy existence in the arid soil, and whitetail deer often bed down in the hawthorn thickets along the canyon floor. There isn't an official trail here, just a narrow singletrack worn from repeated use that leads up the canyon for several miles before gradually disappearing. Follow it up-canyon, or climb off-trail to one of the ridgetops if you'd prefer a better view of the surrounding country.
Hike Nisqually John Canyon
Trip stats:
Distance: 1.9 miles one-way, 3.8 miles roundtrip
Elevation gain: 1280 feet
Time: 2 hours
To the trailhead:
From Clarkston, WA, head west on Highway 193 for 13.3 miles. The parking area will be on your right.
Turn by turn:
1) From the parking area, head up the canyon on the dirt singletrack.
2) The trail gradually peters out further up the canyon. A small waterfall (flowing only after recent rain) at the 1.9 mile mark is a good turnaround.
3) Retrace your steps back to your car.
Season:
Spring is best for blooming desert foliage. Summer can be unpleasant, as the canyon may become unbearably hot.
Red tape:
Camping is prohibited. The canyon is a popular hunting area and should be avoided during fall deer season.
Contact:
US Army Corps of Engineers, Nisqually John Habitat Management Unit (509) 751-0240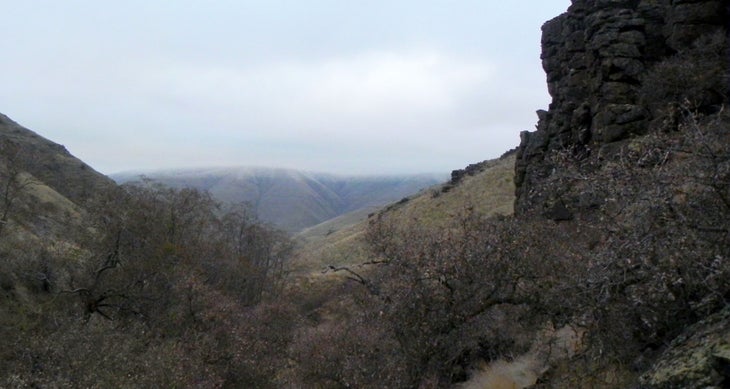 [photo by Paul Chisholm]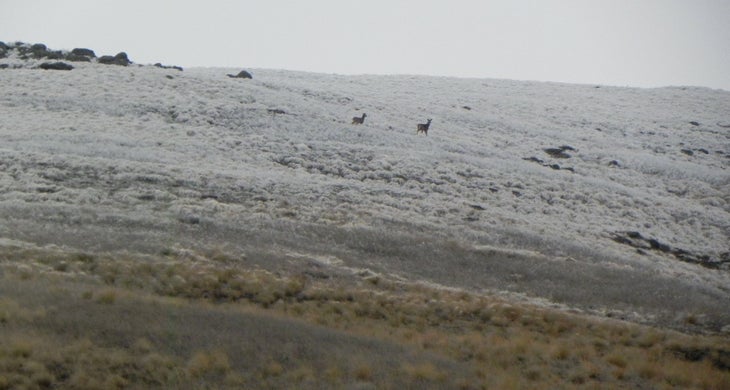 [photo by Paul Chisholm]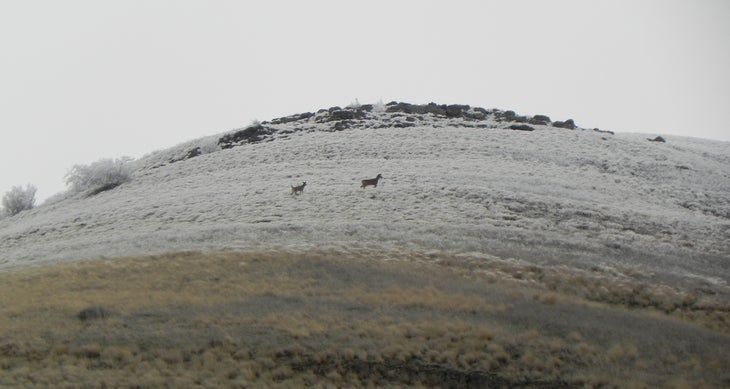 [photo by Paul Chisholm]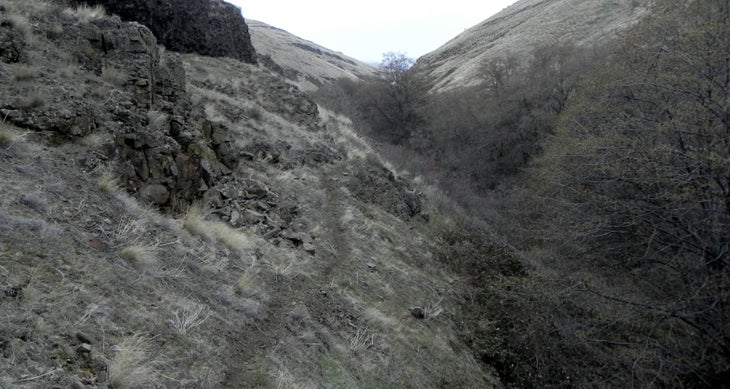 [photo by Paul Chisholm]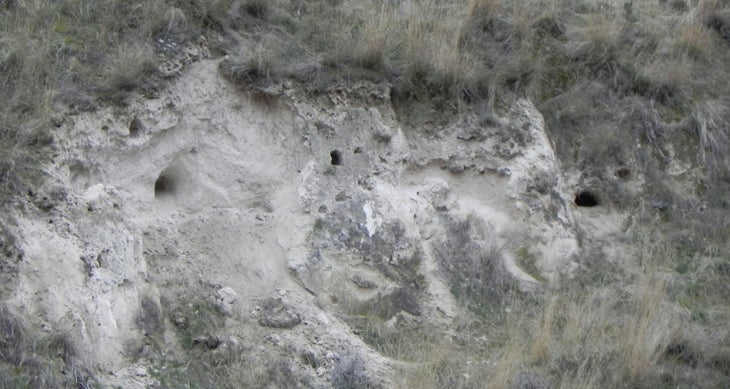 [photo by Paul Chisholm]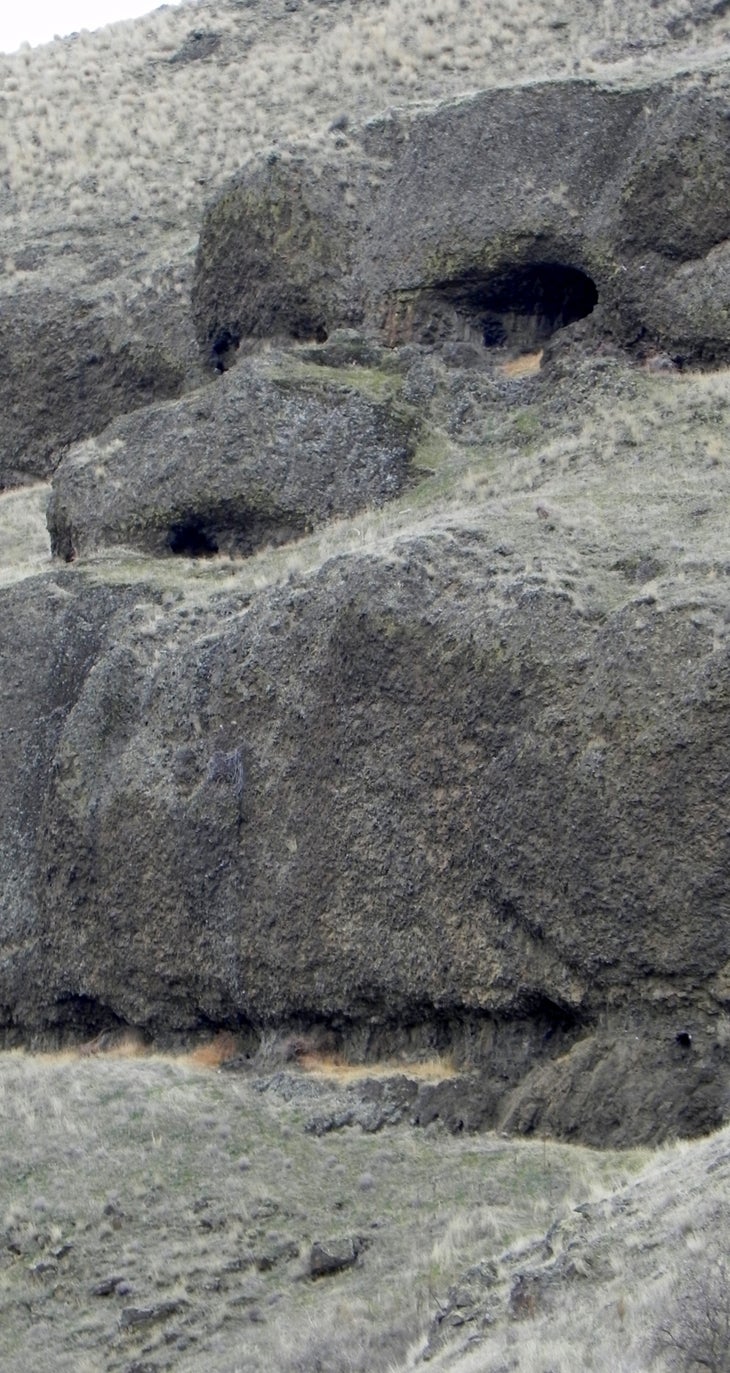 [photo by Paul Chisholm]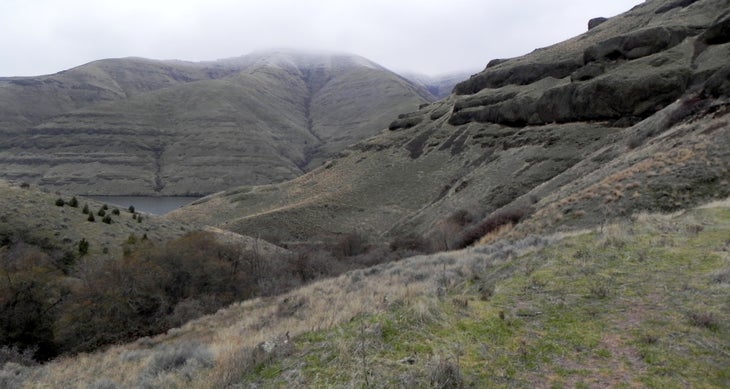 [photo by Paul Chisholm]
[photo by Paul Chisholm]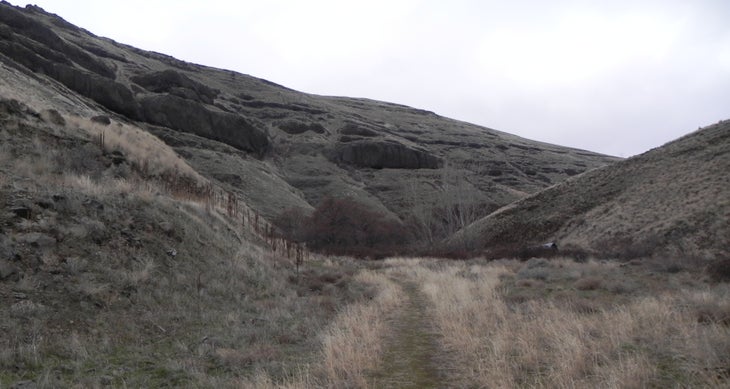 At the beginning the trail follows an old jeep road [photo by Paul Chisholm]
Trail Facts