Spokane, WA: Fairview Ski Loop
Ski through a peaceful pine forest on this 3.1-mile loop east of Spokane, Washington.
Heading out the door? Read this article on the new Outside+ app available now on iOS devices for members! Download the app.
This little-known corner of northwest Montana is best explored when snow carpets the area's roads and trails. BY PAUL CHISHOLM
During warmer months the maze of dirt roads surrounding Fairview Ranger Station is packed with off-road vehicles and logging trucks, but in the winter the area gets little use. The many miles of ungroomed doubletrack trail offer countless options for cross country skiing and snowshoeing, and to top it off, the reserveable facilities at the ranger station provide a warm place to stay the night.
As I effortlessly glide through stately groves of Ponderosa pine, I'm quickly overtaken by the serenity of the moment. The thin film of cloudcover from the morning has long since dissipated in the afternoon sun, and gurgling Wolf Creek provides an audio backdrop punctuated only by twittering songbirds and chattering squirrels. On the horizon, rolling hills and long ridgetops peek out at me from gaps between the trees. I've got the valley all to myself—which is exactly what I came for.
Hike Fairview Ski Loop
Trip stats:
Distance: 3.1 miles
Elevation gain: 30 feet
Time: 1 hour
To the trailhead:
From Libby, MT, head east on MT-37 for 14 miles. Turn right on Fisher River Road and drive for 10 miles; continue straight on Wolf Creek Road for 17 miles to the Fairview Ranger Station on your left.
Turn by turn:
1) From the ranger station, head southwest on the doubletrack trail to the crossing of Dry Creek at mile 0.7.
2) Cross the streambed and travel another 0.1 miles to a junction; head north (hiker's right) on the unmarked Forest Service road.
3) Turn right on the doubletrack trail at mile 1.4 and immediately cross Dry Creek.
4) Turn right on FS-4905 at mile 2.3; follow it for 0.5 miles back to the Wolf Creek Road.
5) Take off your skis/snowshoes, make a right on Wolf Creek Road, and follow it the remaining 0.3 miles back to the ranger station.
Season: Winter for cross country skiing and snowshoeing.
Red tape: If you want a warm place to stay, the Fairview Ranger Station is reserveable for $50/night. The area surrounding Fairview is a checkerboard of Forest Service and private logging company land; consult an ownership map if you plan on camping in the backcountry.
Contact: Kootenai National Forest, Libby Ranger District (406) 293-7773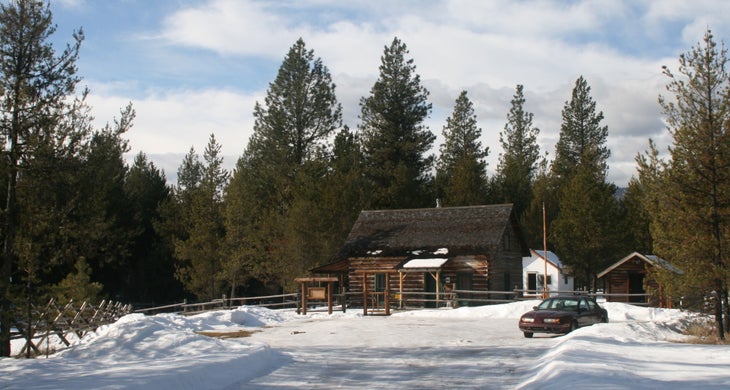 The cabin is reserveable online for a reasonable fee. [photo by Paul Chisholm]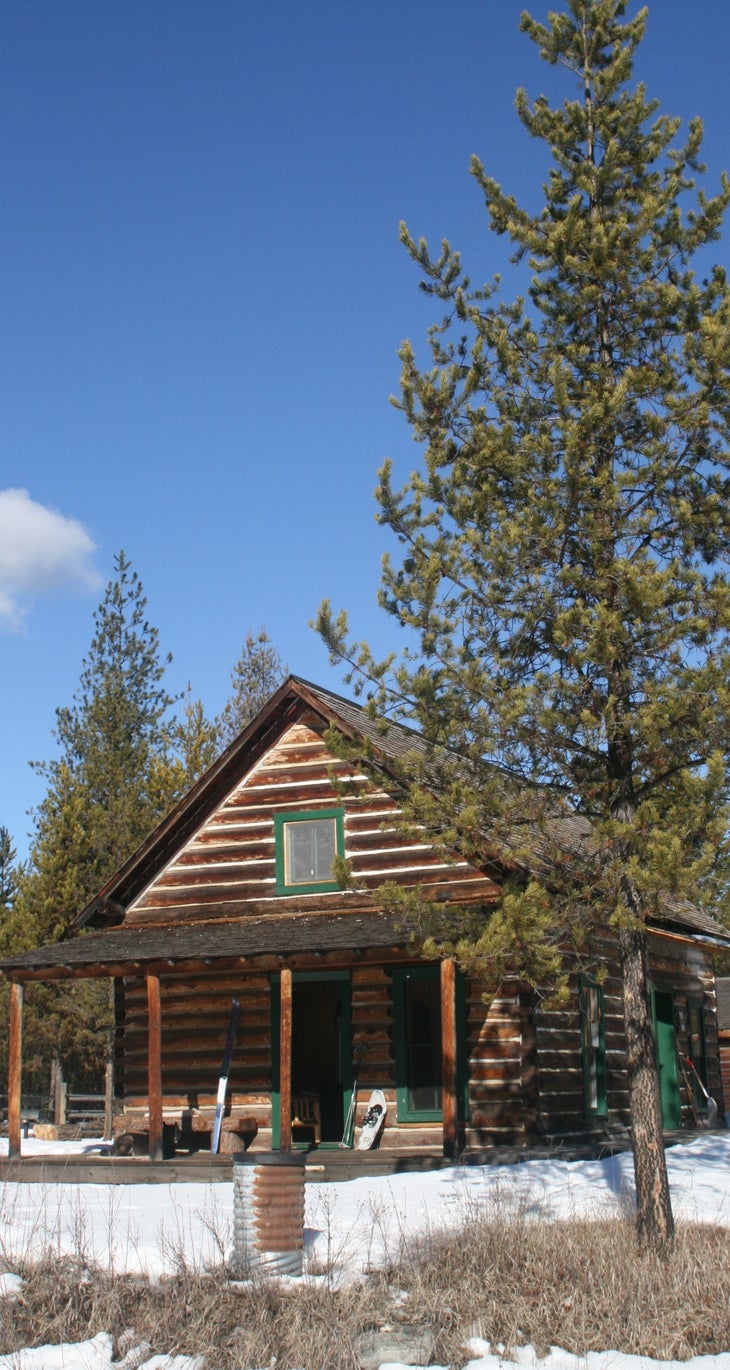 Skis and snowshoes drying outside Fairview. [photo by Paul Chisholm]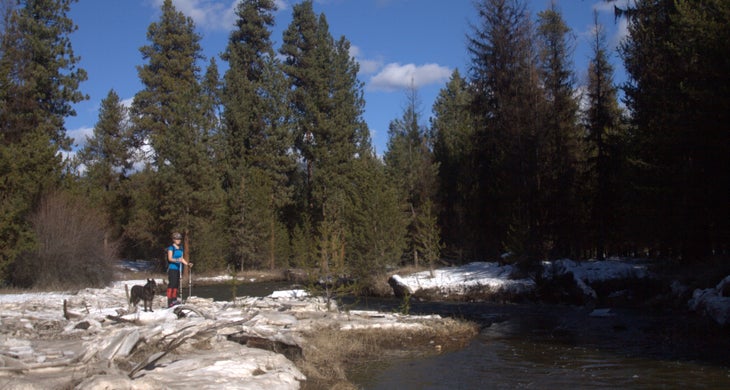 [photo by Paul Chisholm]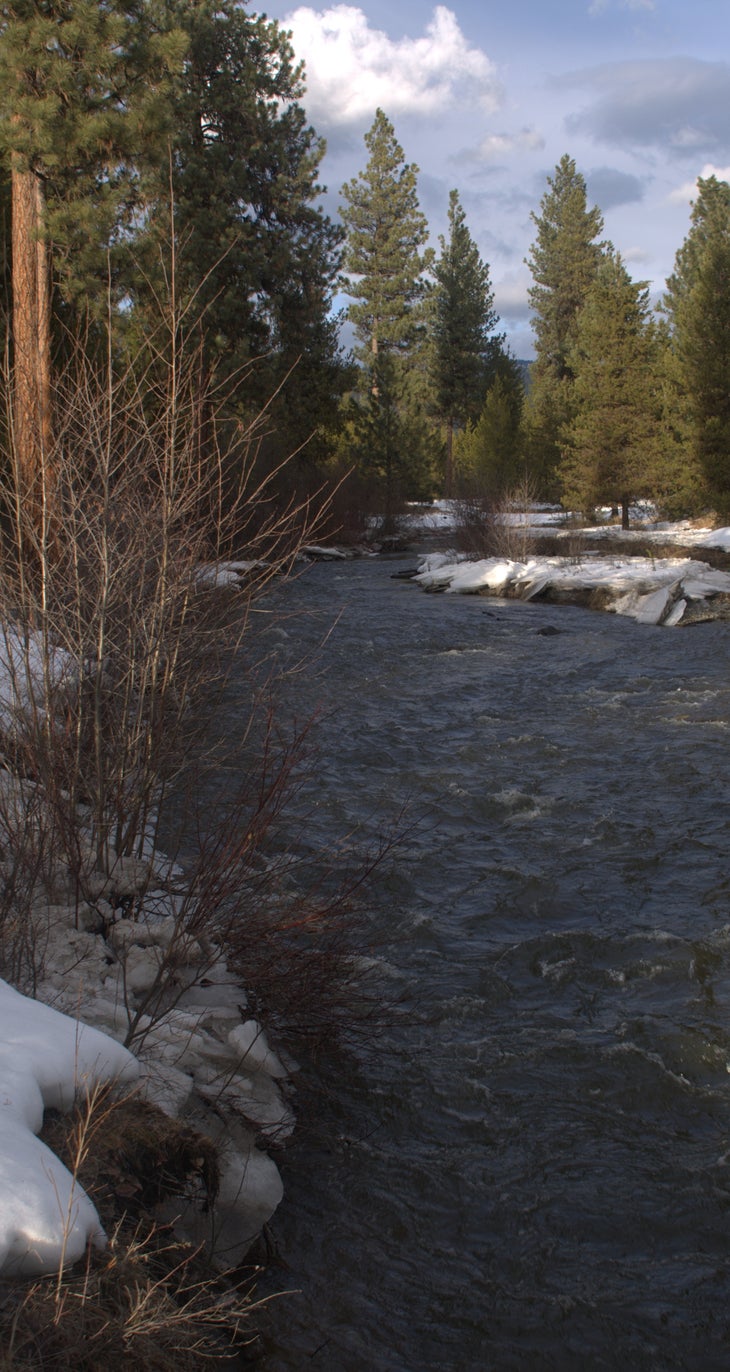 [photo by Paul Chisholm]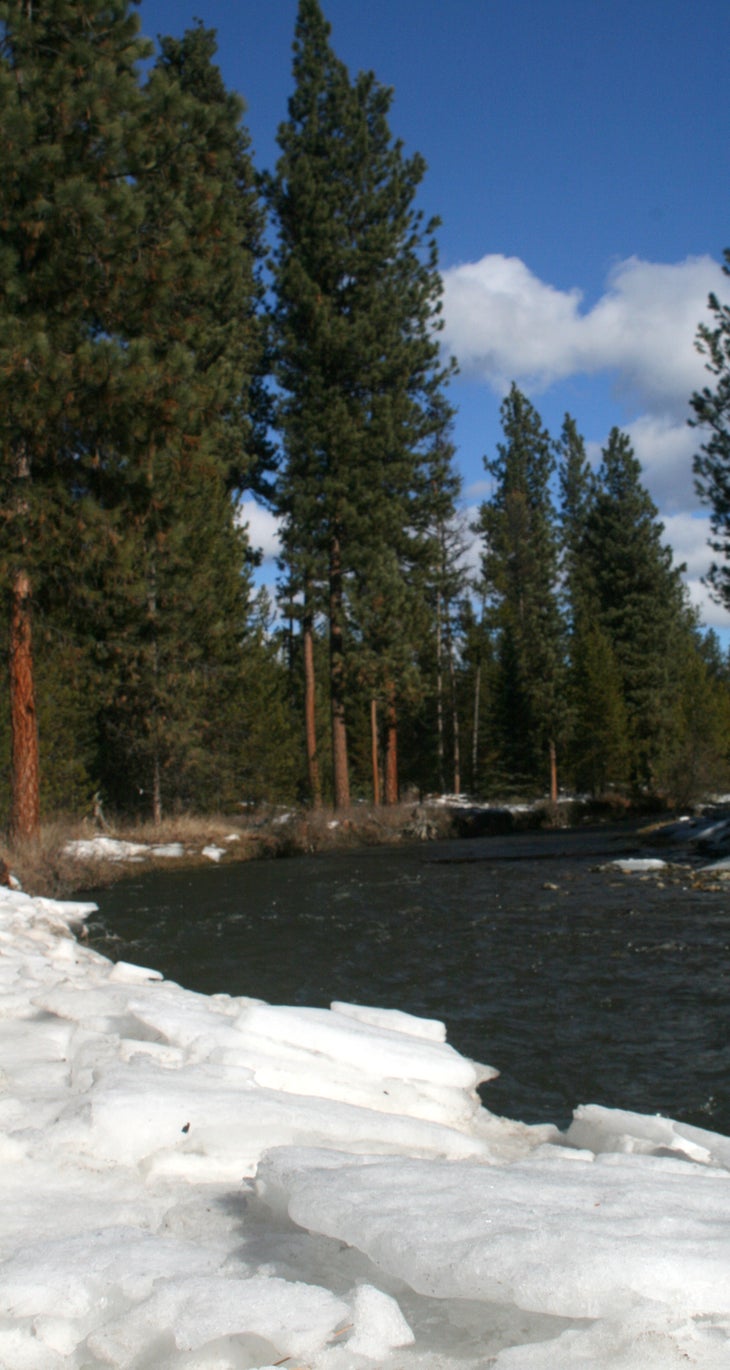 The route parallels Wolf Creek for nearly a mile. [photo by Paul Chisholm]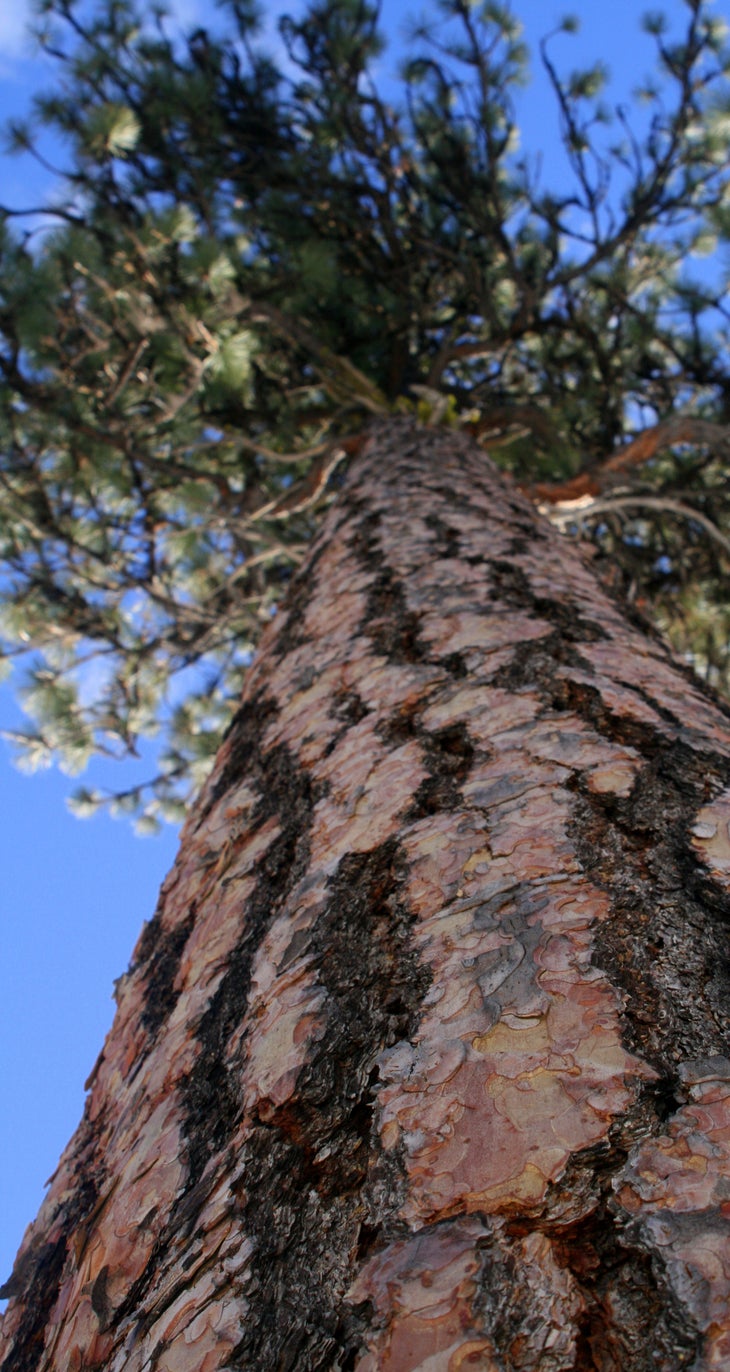 [photo by Paul Chisholm]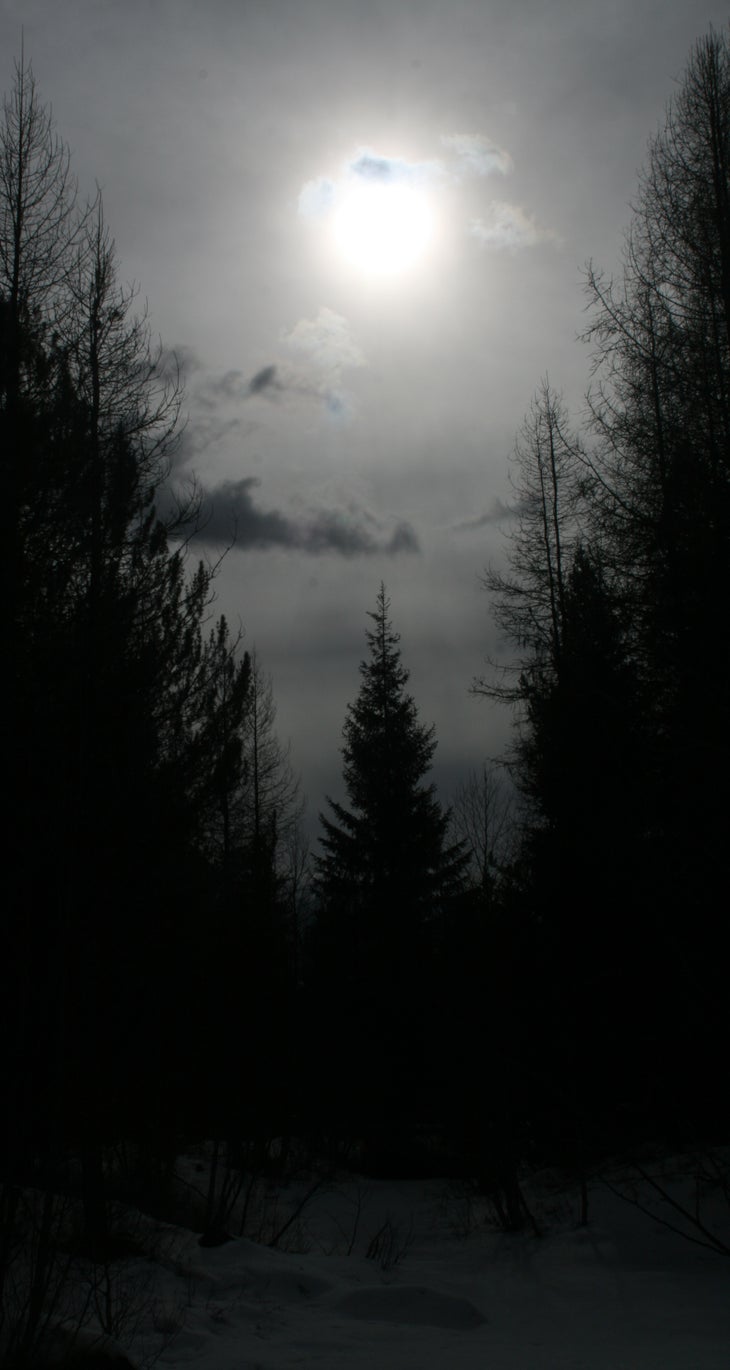 [photo by Paul Chisholm]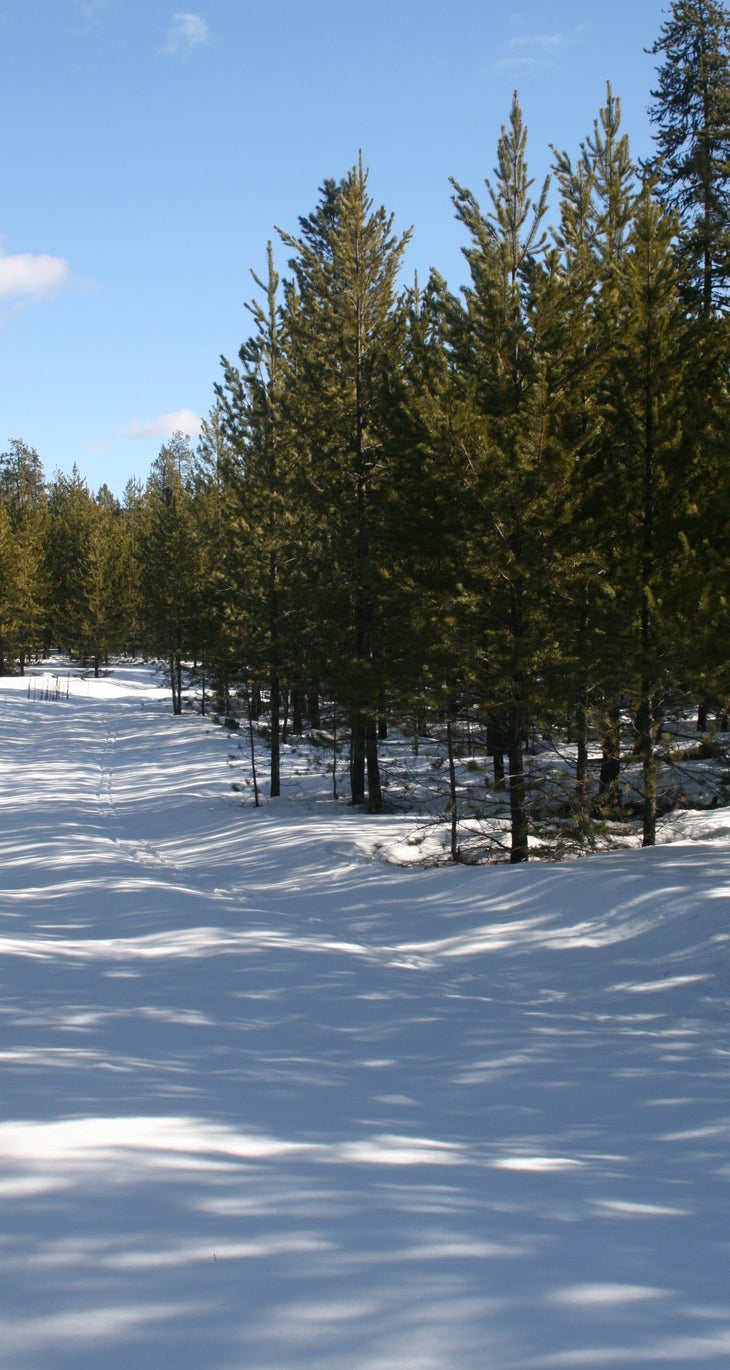 [photo by Paul Chisholm]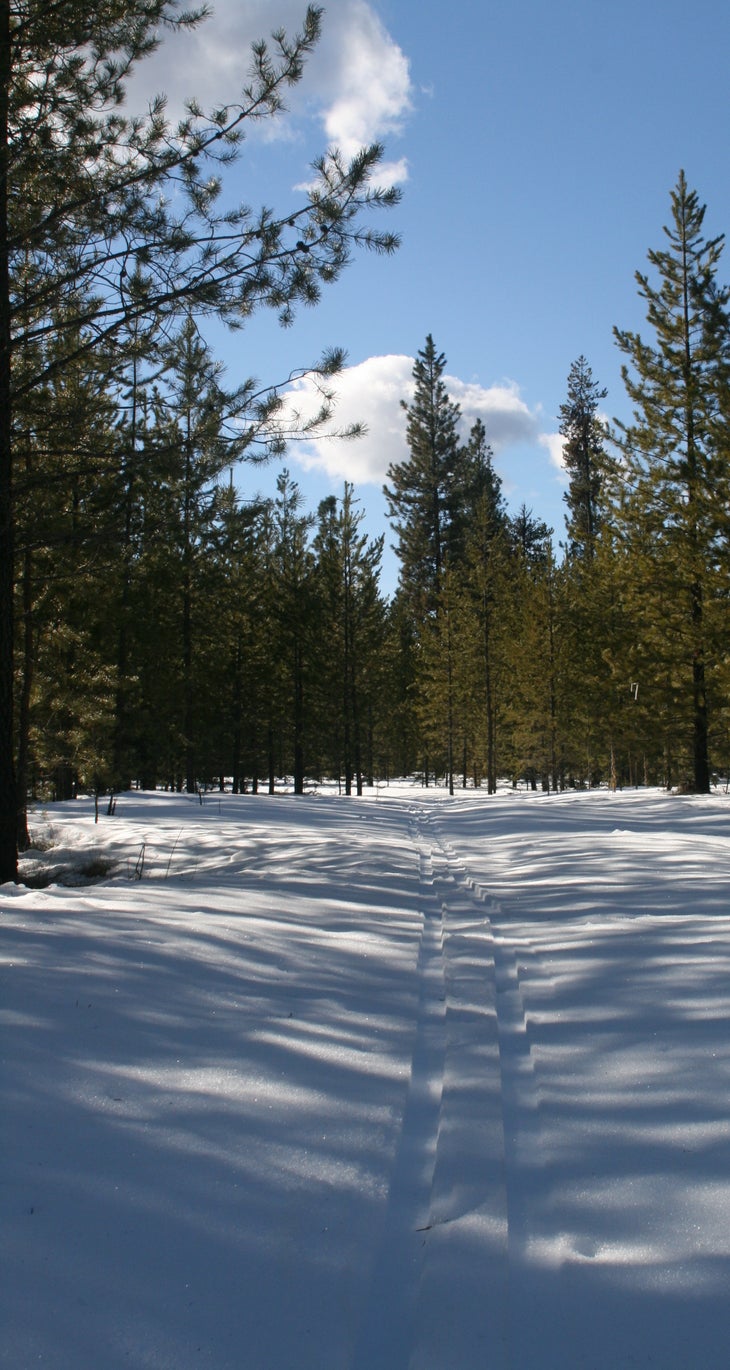 [photo by Paul Chisholm]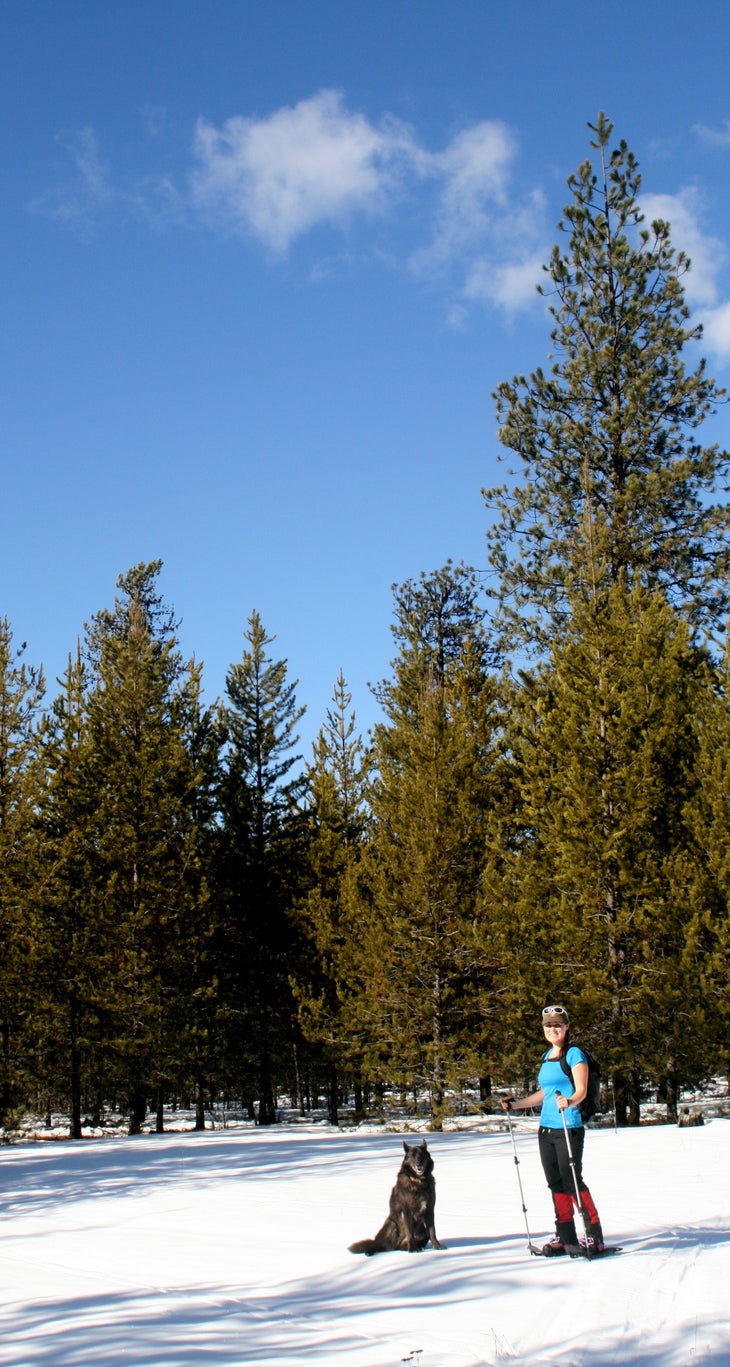 Resting in a clearing [photo by Paul Chisholm]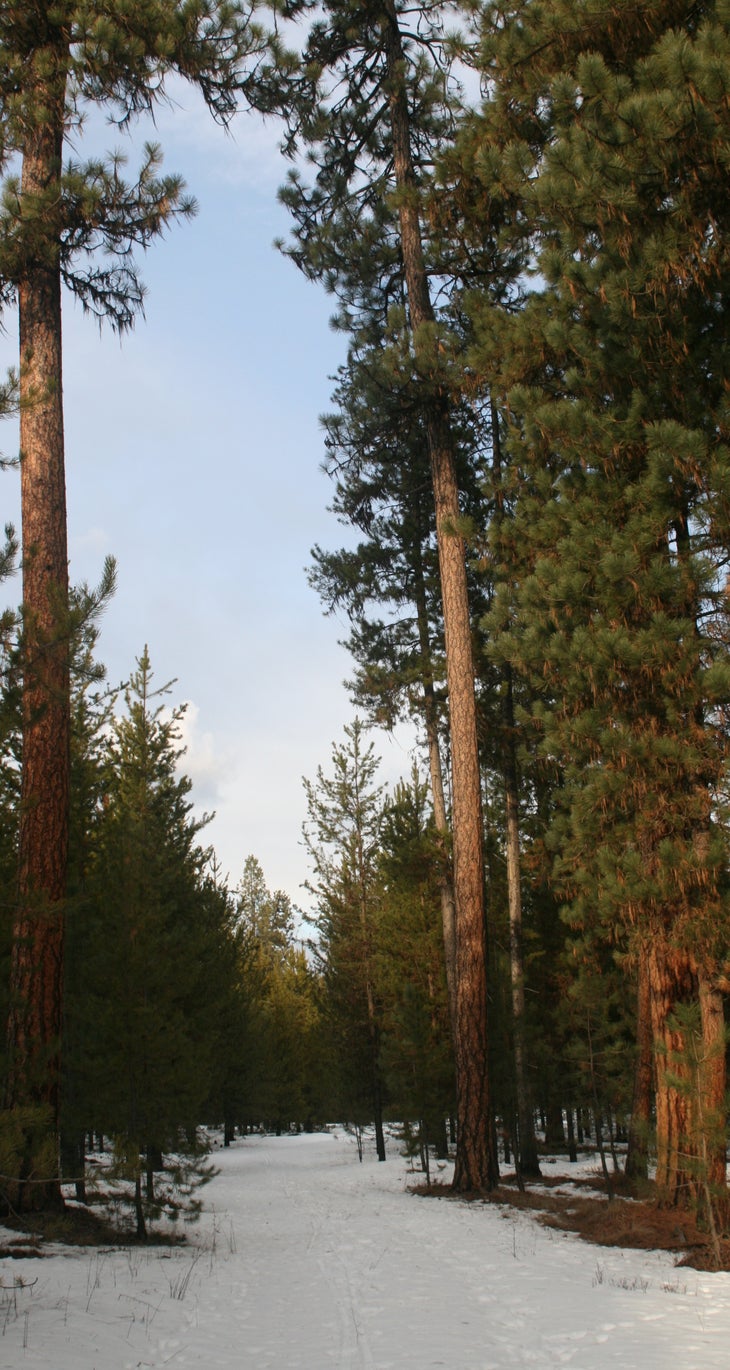 [photo by Paul Chisholm]
[photo by Paul Chisholm]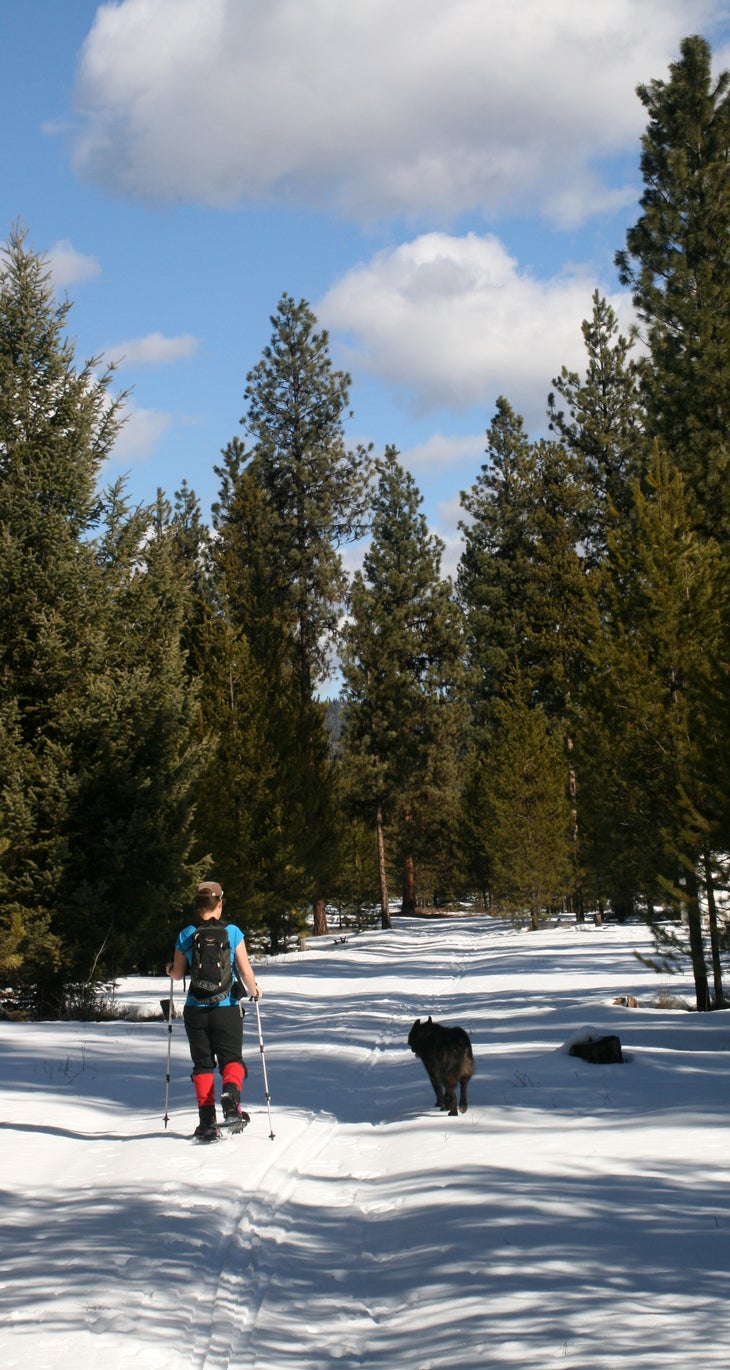 [photo by Paul Chisholm]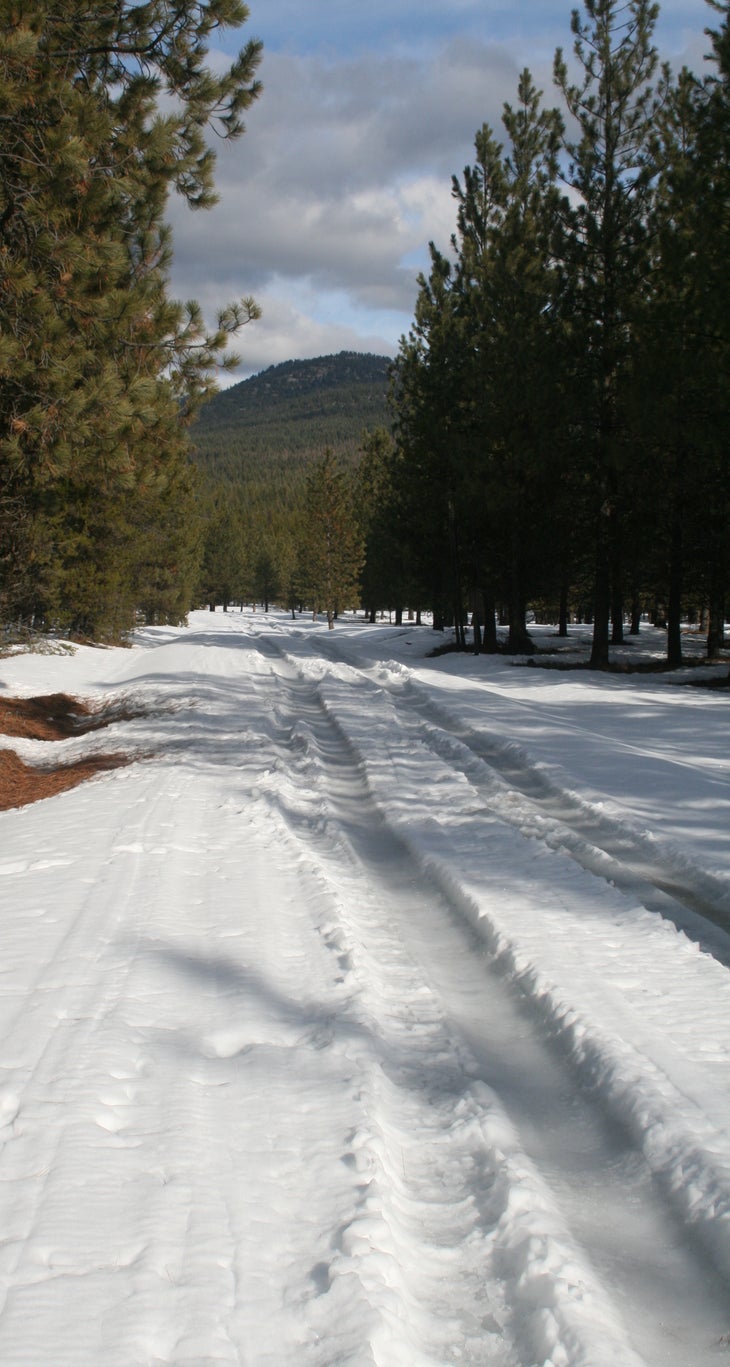 [photo by Paul Chisholm]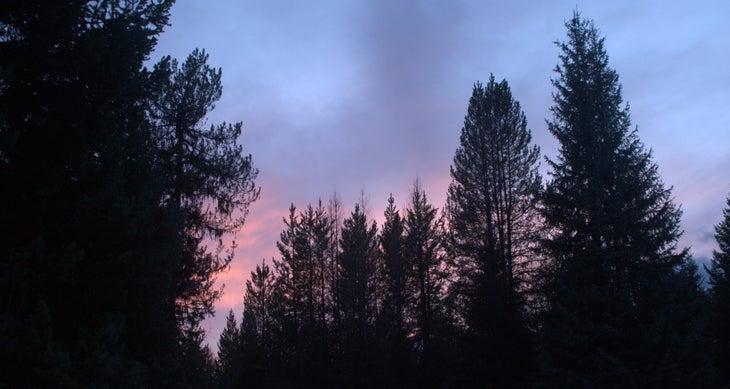 [photo by Paul Chisholm]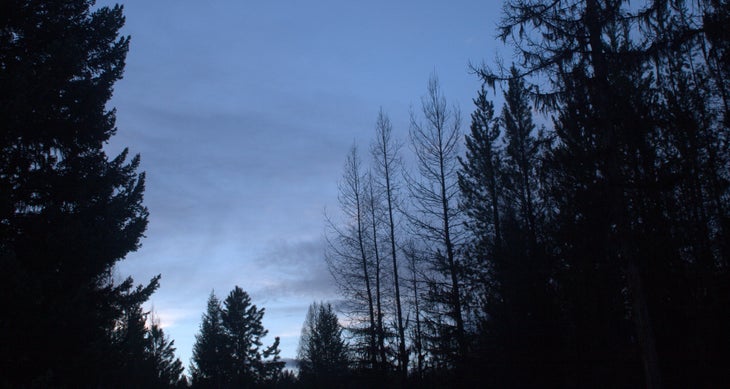 [photo by Paul Chisholm]
[photo by Paul Chisholm]
Trail Facts
State: MT
City: Spokane, WA
Distance: 0.0
Contact: Kootenai National Forest, Libby Ranger District (406) 293-7773
Land Type: National Forest