Spokane, WA: Enchanted Ravine Loop
Weave through a maze of rock formations on this 2.6-mile loop in the Dishman Hills on the outskirts of Spokane, Washington.
Heading out the door? Read this article on the new Outside+ app available now on iOS devices for members! Download the app.
Whether you're seeking a weekend getaway or some after-work relaxation, the trails of the Dishman Hills won't disappoint. 
Moose, deer, cougar, bear… wildlife you'd expect to see in a remote wilderness, hours from the nearest city. But in an urban park, only minutes from downtown?
The Dishman Hills Natural Area provides an uncommonly wild experience for Spokane residents. Even though it's within spitting distance of downtown, the park's urban locale is easily forgotten once one is immersed in a dark forest, staring up at a steep granite outcropping.
Hit several of the area's highlights on this 2.6-mile loop, or grab a map and string together your own adventure in this extensive trail system.
Hike Enchanted Ravine Loop
Trip stats:
Distance: 2.6 miles
Elevation gain: 300 feet
Time: 1 hour
To the trailhead:
From downtown Spokane, head east on I-90; take the Sprague Ave exit 285 and continue east on Appleway Boulevard for 1.9 miles. Make a right on Sargent Road; the winter (mid-October to mid-May) parking area is immediately on your right. In summer (mid-May to mid-October), drive another 0.2 miles on Sargent Road to the parking lot at Camp Caro.
Turn by turn:
1) From the winter parking area, head southwest on the dirt singletrack.
2) At the chainlink fence at mile 0.2, stay to the right and continue up a set of steps carved into the hillside.
3) At the junction at mile 0.3, take the trail heading west (hiker's right).
4) At mile 0.4, take the 0.1 mile (roundtrip) spur to the pond overlook.
5) Returning to the main trail, continue 0.3 miles to the junction at mile 0.8; continue on the trail heading south (hiker's left).
6) At the junction at mile 1.2, stay to the left.
7) At the junction at mile 1.4, take the right fork, heading southeast.
8) At the junction at mile 1.8, take the trail heading north (hiker's left) into the Enchanted Ravine.
9) After passing through the ravine, keep on the trail heading north (hiker's left) at the junction at mile 2.0.
10) At the kiosk at Camp Caro at mile 2.3, follow the trail along the southwest edge of the lawn to the junction at mile 2.4.
11) Retrace your steps back to the parking area.
Season:
Year-round
Red tape:
Area is open during daylight hours only. No camping allowed. Dogs must be leashed and picked up after.
Contact:
Dishman Hills Conservancy, 509 999-5100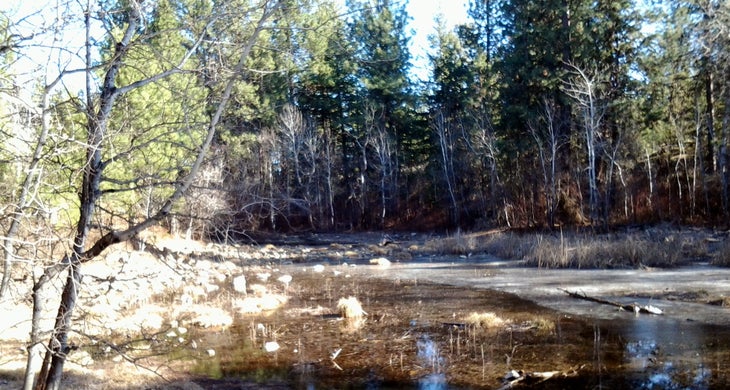 [photo by Paul Chisholm]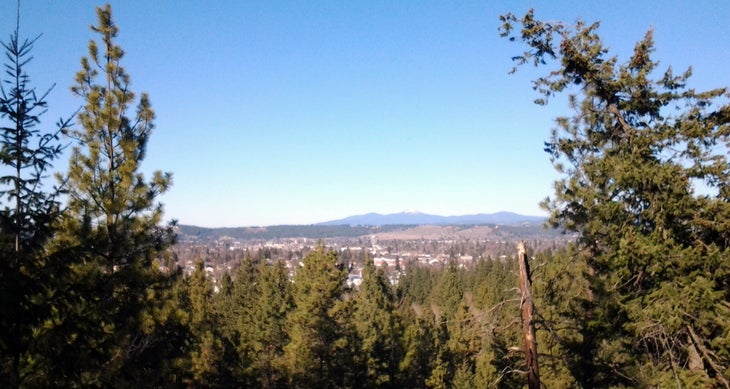 [photo by Paul Chisholm]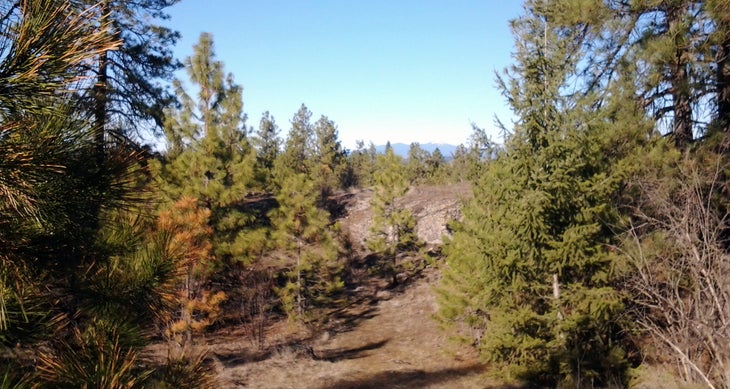 [photo by Paul Chisholm]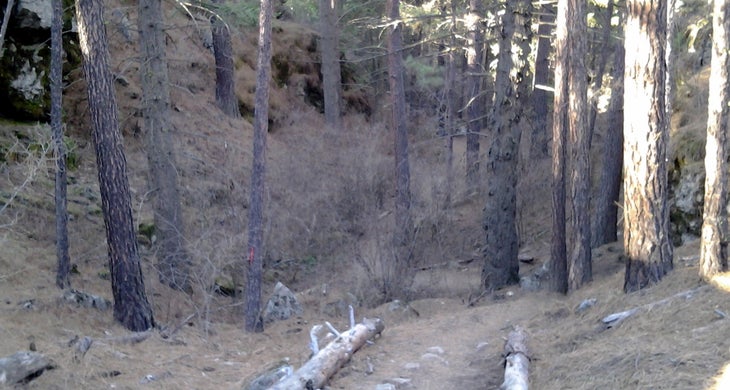 [photo by Paul Chisholm]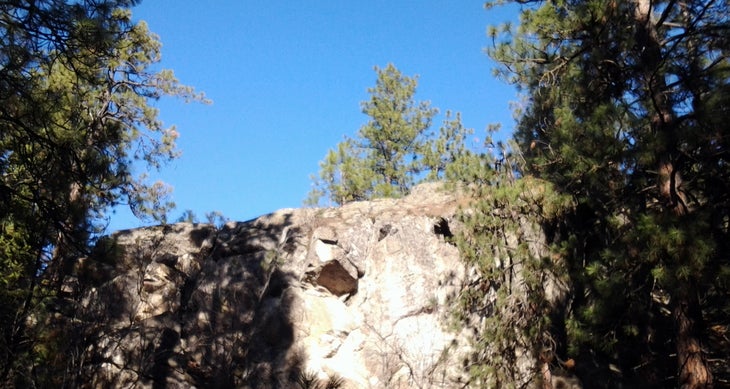 [photo by Paul Chisholm]
Trail Facts