Spokane, WA: Colfax Trail
Trace the path of the Palouse River through a basalt canyon on the 3.1-mile Colfax Trail south of Spokane.
Heading out the door? Read this article on the new Outside+ app available now on iOS devices for members! Download the app.
Tucked beneath the rolling farmland of the Palouse Hills, this secluded riparian paradise waits to be discovered.
The Palouse River flows for over 150 miles through some of the most productive farmland in North America from its headwaters in the mountains of northern Idaho to its mouth at the Snake River. Many in the Inland Northwest recognize the river for its namesake waterfall, but few venture east of Palouse Falls to explore the waterway's gentler side.
Following an old railroad bed, this local favorite hugs the the riverbank for over three miles as it twists and turns through a maze of basalt outcroppings. Development is nearby, but the tight canyon walls and quiet, rural setting give the hike a private, peaceful ambience. Keep a lookout for wildlife; non-venomous bull snakes are often observed sunning themselves on the trail in spring and fall, and the stately cottonwoods lining the river are a favorite haunt of bald eagles.
Hike Colfax Trail
Trip stats:
Distance: 3.1 miles one-way, 6.2 miles roundtrip
Elevation gain: 40 feet
Time: 3 hours
To the trailhead:
From Spokane, head south on US-195 for 57 miles to the city of Colfax. Take WA-26 west for 0.7 miles; just after crossing the bridge over the Palouse River, make a slight right onto gravel West River Drive. Follow it for 0.6 miles past an RV storage lot and the gravel mining operation to the gate at the end of the road, which marks the parking area. Note: signs indicate Whitman County Park property but say nothing of the Colfax Trail.
Turn by turn:
1) Pass through the gate and follow the old railroad bed northwest along the riverbank.
2) Hit the old railroad bridge at mile 1.0; detour around for safety.
3) At mile 2.5, a side trail leads to the left up the ridgeline; stay on the faded doubletrack following the river. The opening of an abandoned railroad tunnel stares out at you from across the stream.
4) Reach the turnaround point at mile 3.1 and retrace your steps back to your car.
Season:
Year-round.
Red tape:
No camping is allowed.
Contact:
Whitman County Parks and Recreation, (509) 397-6238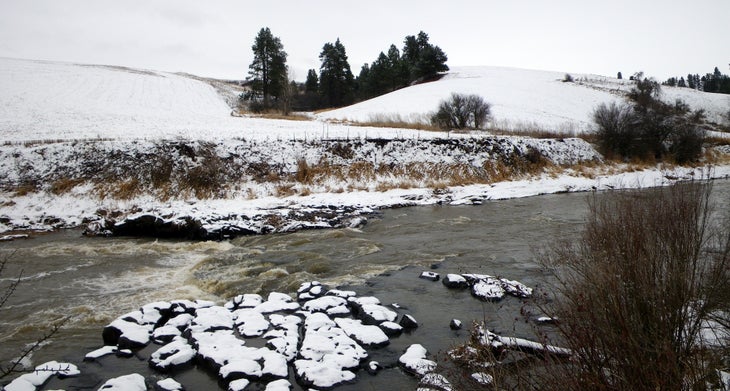 [photo by Paul Chisholm]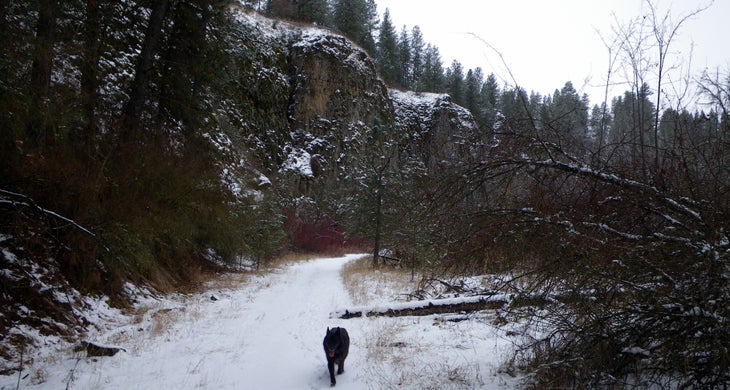 [photo by Paul Chisholm]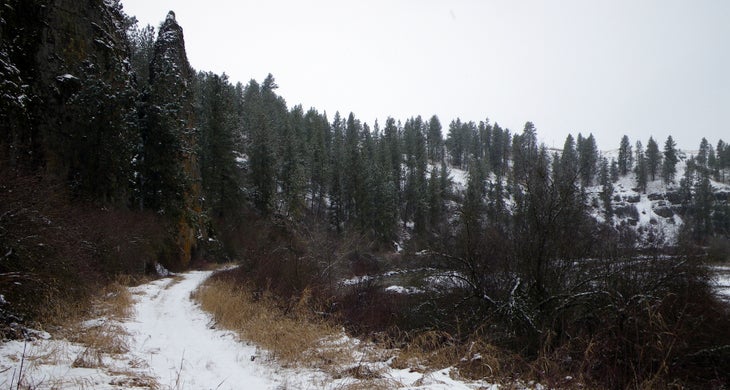 [photo by Paul Chisholm]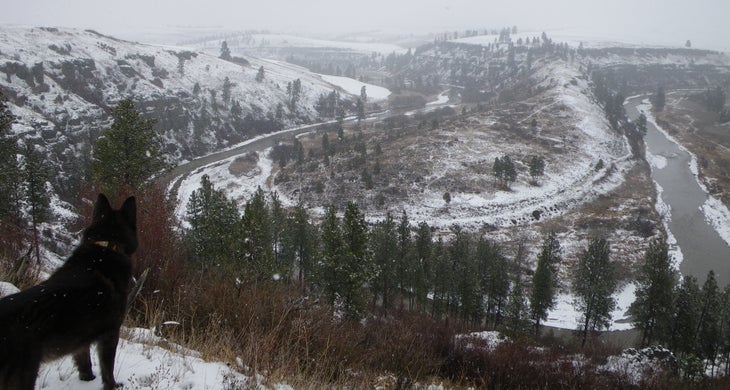 [photo by Paul Chisholm]
Trail Facts
State: WA
City: Spokane
Distance: 0.0
Contact: Whitman County Parks and Recreation, (509) 397-6238
Land Type: Other