Southbound on the PCT: A Passion Pursued
Our field scout is about to embark on a yearlong journey of a lifetime.
Heading out the door? Read this article on the new Outside+ app available now on iOS devices for members! Download the app.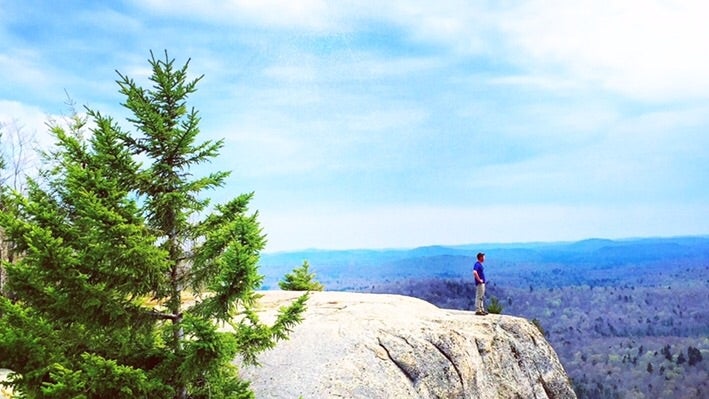 A PCT preparation hike along the Cranberry Lake-50 Trail.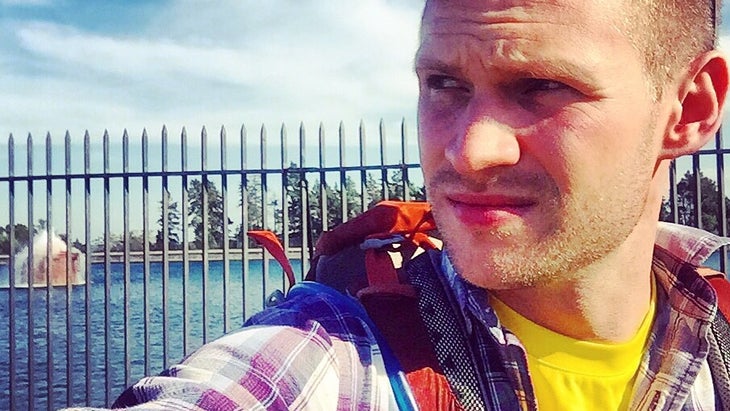 A final tune-up before flying to Seattle, WA.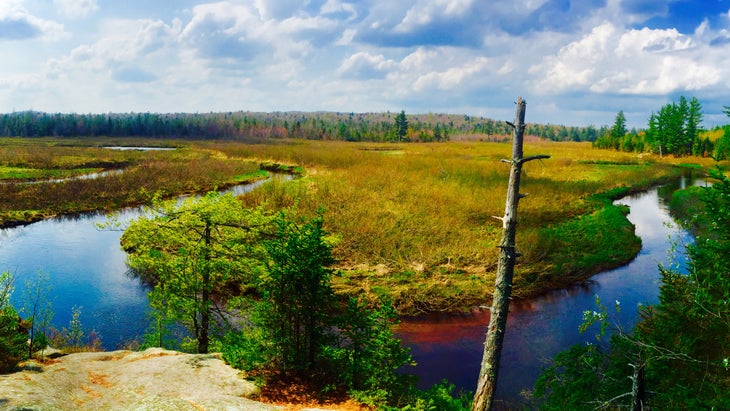 Completing my last thru-hike in the Adirondacks before venturing west.
Once upon a time I stood at the intimidating precipice of the "real world." I had just been denied entrance into medical school, and my head was spinning. My best laid plans were unraveling. I felt lost. Without knowing what to do next, I called the one person who could help me the most—my mom!
She asked me one question that changed my life forever, "Tyler, what do you really love?"
"Hiking!" I replied immediately.
"…Do that."
With those two words and my parents' support, I applied for the Wilderness Trip Leader position at the Adirondack Mountain Club in Lake Placid, NY. Pretty soon I was hiking New York's highest peaks, living in a tent for six months, and filling my calendar days with blissfulness. I quickly realized that the natural world was the real world all along.
From 2010-2015 however, I found myself back in modernized America. While I greatly enjoyed my job, it didn't feel like my true calling. Once again I found myself at another precipice — this time upon the edge of full-blown adulthood. With my master's degree complete, societal norms were pressuring me to settle down, buy a car, finance a mortgage, and to enter the monotonous grind until the age of 65.
I am actively choosing to go against the current. Instead, I'm choosing mountains.
Over the next calendar year, I intend to embark on the excursion of a lifetime. My goal is to become the first person to hike the 2,650-mile Pacific Crest Trail, the 1,800-mile Te Araroa Trail across New Zealand, and the 2,180-mile Appalachian Trail in one continuous trip.
Sounds fun, right!?!
Even while working and taking graduate courses part-time for a majority of the past 5 years, I've been dabbling in my hiking passion through numerous micro-adventures. Short trips to the Siskiyou's in California, the Rockies of Colorado, Chugach State Park in Alaska, and the towering Cascades of Oregon have sparked this wanderlust. Get outside whenever you can! Adventure is everywhere.
I've been training for this walk-around-the-world over the past year by hiking & paddling across the Adirondack Park, which is where I grew up. I've tested my gear, shipped boxes of food to northern Washington for my southbound attempt of the PCT, and at 28-years old I recently announced my retirement from my job. This dream is quickly becoming a reality!
Beginning this July, I look forward to sharing this journey with the Backpacker community. I found my calling, and I'm excited to see where this crazy story takes me!
Next stop: Hart's Pass, WA, and the northern terminus of the Pacific Crest Trail