Shenandoah National Park: Mathews Arm Loop
This rugged, 16.8-mile, 2-day backpacking trip reveals classic Appalachian wonders: idyllic waterfall-laden hollows, reborn woodlands, and scenic backcountry campsites.
Heading out the door? Read this article on the new Outside+ app available now on iOS devices for members! Download the app.
-Mapped by Jeff Chow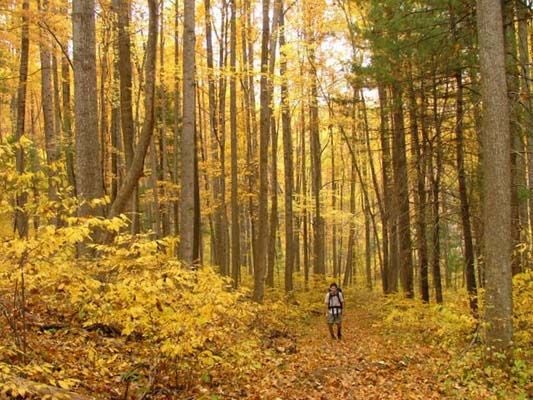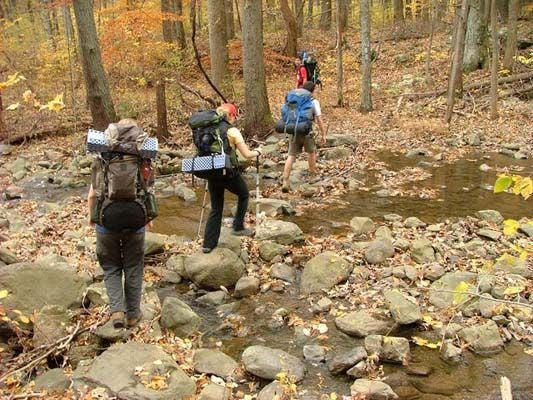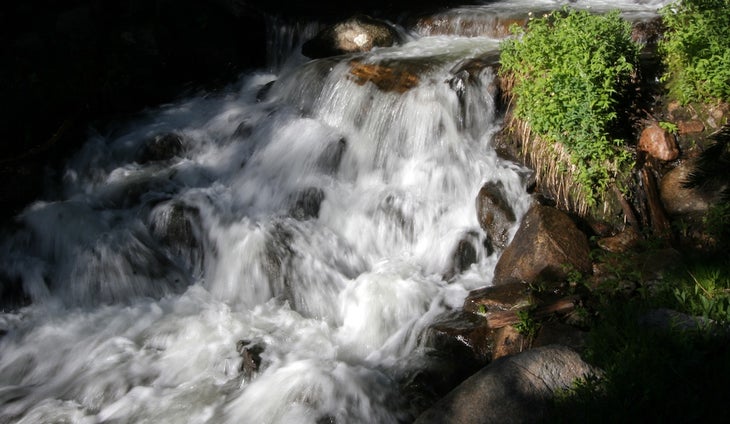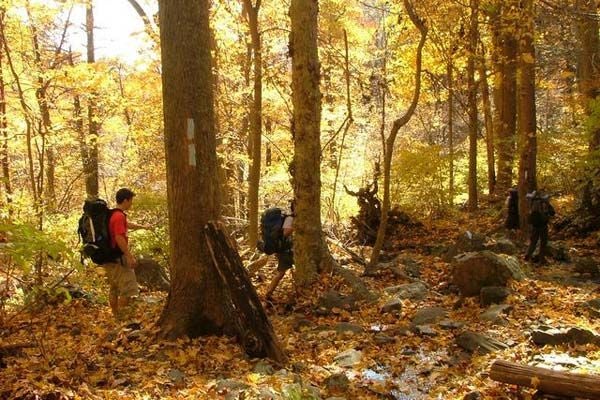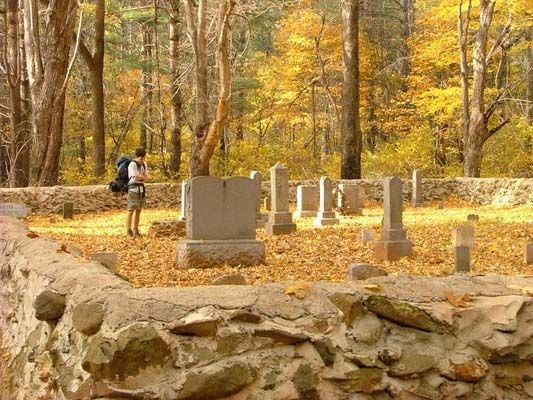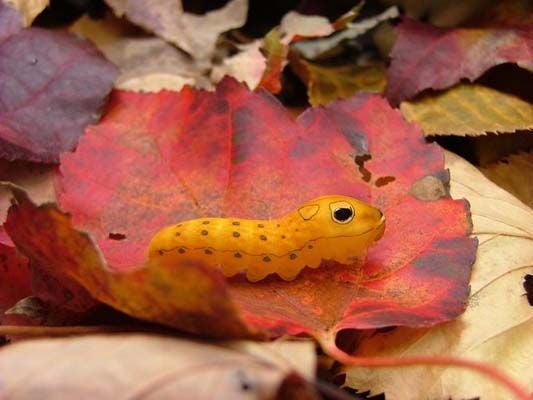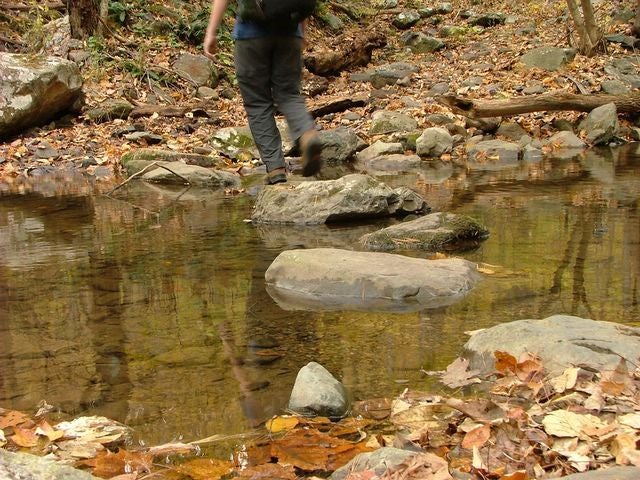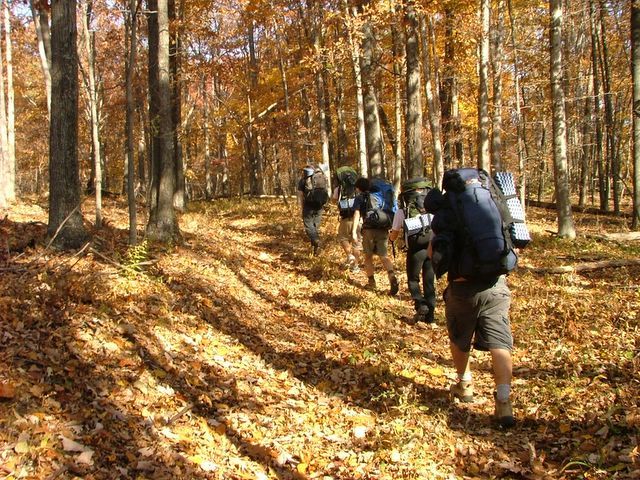 Trail Facts
Waypoints
MAL001
Location: 38.761078, -78.282303
The trailhead is located at the southern end of the parking lot. Turn L (NE) onto the Appalachian Trail and cross Skyline Drive. In 0.2 mi., turn right and descend south on Sugarloaf Trail
MAL002
Location: 38.746849, -78.274872
Turn L onto Pole Link Bridge Trail, heading E through thick forest with dense bramble underbrush; camping opportunities just off trail (permit required)
MAL003
Location: 38.75013, -78.267959
Head straight across Jinney Gray Rd. to meet Little Devils Stairs Trail; yellow poplars line the path with their large, showy flowers
MAL004
Location: 38.748798, -78.263229
Cross riffles of a small stream; begin 1,200-ft. descent of Keyser Run on Little Devils Stairs Trail. Water rushes through the narrow, rocky gorge over numerous chutes; campsites @ hollow's end before park boundary
MAL005
Location: 38.73056, -78.257957
Turn R @ parking lot and head SW on Keyser Run Rd. Ahead, veer R through gate
MAL006
Location: 38.722752, -78.272049
Explore a Piedmont legacy at the hushed grounds of Jenkins/Keyser cemetery on R; continue S on Keyser Run, flanking Pignut Mtn. (2,531 ft.)
MAL007
Location: 38.71376, -78.27816
L onto Piney Branch Trail; in .1 mi., turn R and cross Piney River to continue on Hull School Trail through old-growth ash at N end of Fork Mtn.
MAL008
Location: 38.705292, -78.292213
R @ 4-way onto Thornton River Trail heading N between narrowing rock walls and winding river; look for rock fences and old farm sites
MAL009
Location: 38.716724, -78.311384
The route turns L (W) after crossing the North Fork Thornton River. (Turn R off trail for primitive campsites in sheltered clearing.) Rest up before 600-ft. climb back to Skyline Drive
MAL010
Location: 38.723919, -78.32003
Crest the Blue Ridge, cross Skyline Drive, and head L on Thornton Trail; in .4 mi., turn R onto Elkwallow Trail, traversing rising ridgeline
MAL011
Location: 38.74297, -78.315353
R onto Elkwallow Trail. Pass Elkwallow Shelter; at Skyline Drive, head N toward precipitous eastern pitch of Jeremy's Run
MAL012
Location: 38.759079, -78.300011
Cross 50-foot wood-slat bridge over gently gurgling stream; forgotten water well on R
MAL013
Location: 38.759472, -78.297493
Cross road and parking lot at Mathews Arm Campground; pick up Mathews Arm Trail for slight NE incline
MAL014
Location: 38.76347, -78.293098
Straight onto Tuscarora Trail through clusters of yellow witch hazel trees; gear down for 500-ft. ridgeline ascent
MAL015
Location: 38.75771, -78.286148
Crest rocky knoll and head L onto AT to car
Fall Colors
Location: 38.7114, -78.283553
Deep hollows uphill of the Piney River. ©Jeff Chow
Wide and Rocky Stream Crossing
Location: 38.746486, -78.262546
Just along Little Devil's Stairs. ©Jeff Chow
Cascade
Location: 38.744216, -78.262527
The stream finds a hole through the rocks. ©Jeff Chow
Descending into Little Devils Stairs
Location: 38.741314, -78.261924
©Jeff Chow
Shenandoah Cemetary
Location: 38.722751, -78.271666
The silent courtyard of a Shenandoah Cemetary. ©Jeff Chow
Local Color
Location: 38.72101, -78.272867
One of Shenandoah's residents. ©Jeff Chow
Rock hopping through Thorton Hollow
Location: 38.706654, -78.293587
A watery crossing along the North Fork Thorton River. ©Jeff Chow
Trekking through the hollows
Location: 38.713476, -78.304667
©Jeff Chow