12 Little-Known National Park Hikes That Should Be On Your Bucket List
The perfect dozen: Embark on one of these 12 treks, and turn America's most iconic preserves into your own private paradise.
Heading out the door? Read this article on the new Outside+ app available now on iOS devices for members! Download the app.
With 330 million visitors last year, you might think that America's national parks don't have much solitude left. Not true: As these trips prove, even the most-visited preserves hide spectacularly uncrowded trails. From a weekend to weeks of hiking, tackle these 12 trips for a taste of the parks' wide-open side.
Yellowstone National Park: Lamar Valley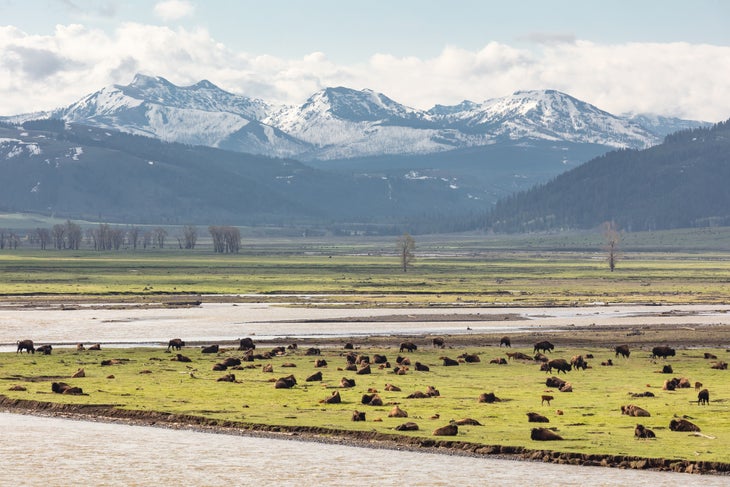 This trek proves a backpacking axiom: Keep hiking, and you'll soon be the only person around. Apply that rule to this 70-mile lollipop route, through the Lamar River Valley and the Absaroka Mountains, and you'll be all alone in terrain that hasn't changed a lick since Lewis and Clark expedition member John Colter walked here in 1806. Read more.
Zion National Park: Lee Pass to East Rim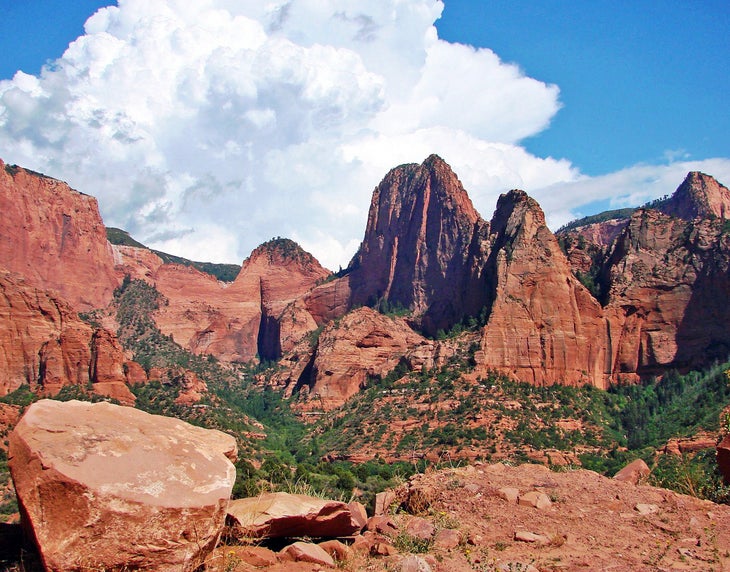 One of our most veteran trail scouts, who has hiked in 24 national parks and is notoriously grudging with superlatives, calls this 47-mile traverse of Zion "one of the most spectacular multiday treks in the entire park system." The only debate: why so few people know about it. Read more. 
Grand Canyon National Park: South Rim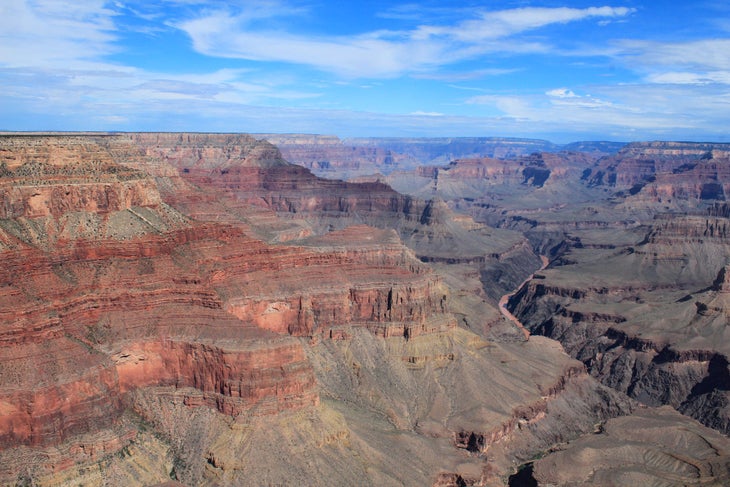 All Big Ditch trips serve up life-list scenery. Heck, you just have to walk to the edge for that. But treks that come with scenery and solitude are usually really hard, really remote, or both. Not this one. The 42-mile, five- to six-day out-and-back off the South Rim has a rare combo of easy access and the chance to explore a gaping side canyon that few hikers ever see. Read more.
Badlands National Park: Sage Creek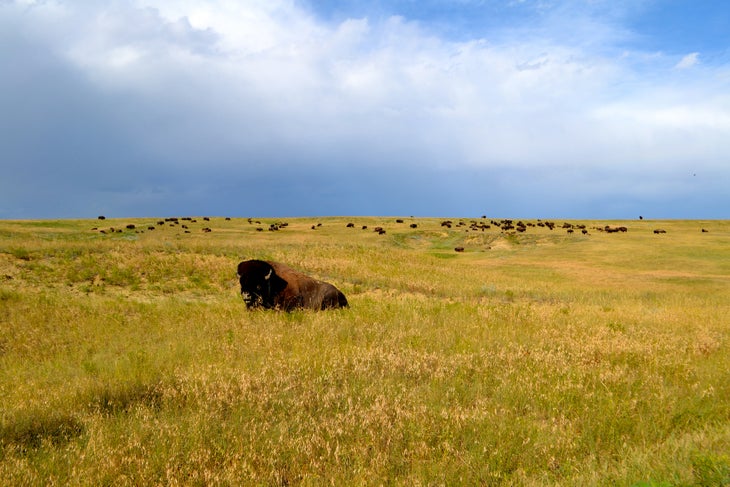 You'd better like your hiking partners. Because that's all the company you'll have on this trek in the park's trailless Sage Creek Unit. The three-day loop, of about 20 miles, weaves through the very hoodoos and spires that inspired 19th-century French trappers to dub this place "mauvaises terres á traverser," or "bad lands to travel across." Read more.
Isle Royale National Park: Minong Ridge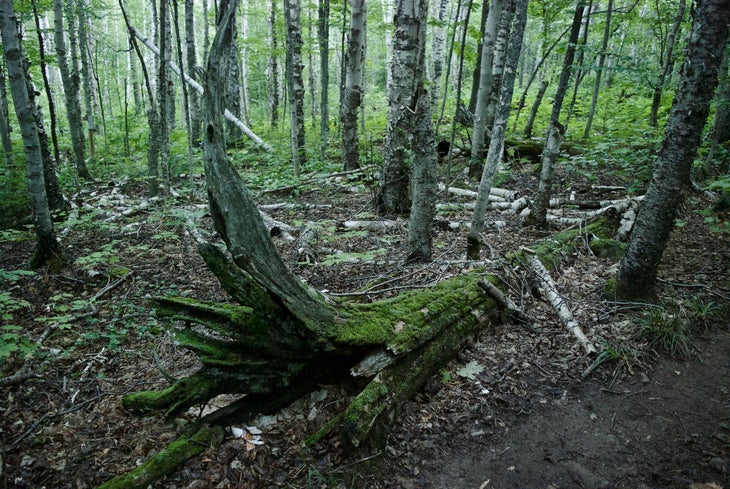 Lake Superior acts like a 31,800-square-mile moat that keeps the sightseers away—this island park gets fewer visitors in a year than Yosemite gets on a busy midsummer day. And the precious few who make it here and actually go backpacking tend to target Greenstone Ridge, the backbone of the island and home to its highest landmark (1,365-foot Ishpeming Point). Traverse adjacent Minong Ridge instead, hiking 37.3 miles from McCargoe Cove to Windigo. Read more.
Guadalupe Mountains National Park: McKittrick Canyon to Pine Springs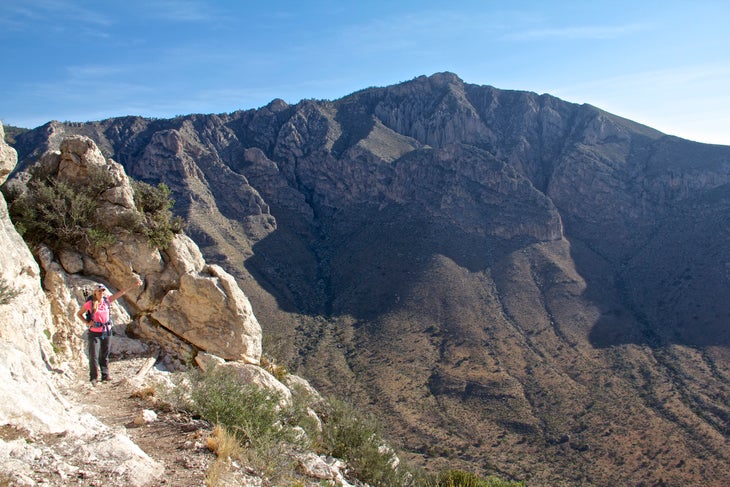 Packing for a hike in this west Texas park is a challenge: Do you prepare for the open desert, rugged canyons, or high mountains? All three, actually, which is why some aficionados call this the best-kept secret in the national park system. Stay overnight in the backcountry, and you've found the secret inside the secret. Read more.
Appalachian Trail: ME 26 to ME 17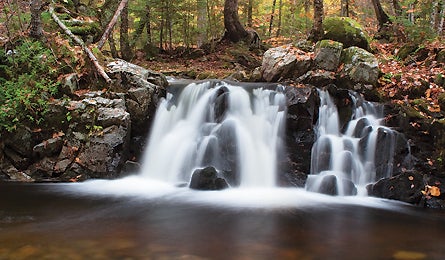 The best secret trail in the East's national parks isn't some unknown bridle path in Acadia (there is none), and it's nowhere near the Smokies (with 9 million annual visitors!). The hidden treasure here is this northern 33-mile section of the Appalachian Trail—yes, the granddaddy of long trails is part of the national park system. Read more.
Grand Teton National Park: Death Canyon Loop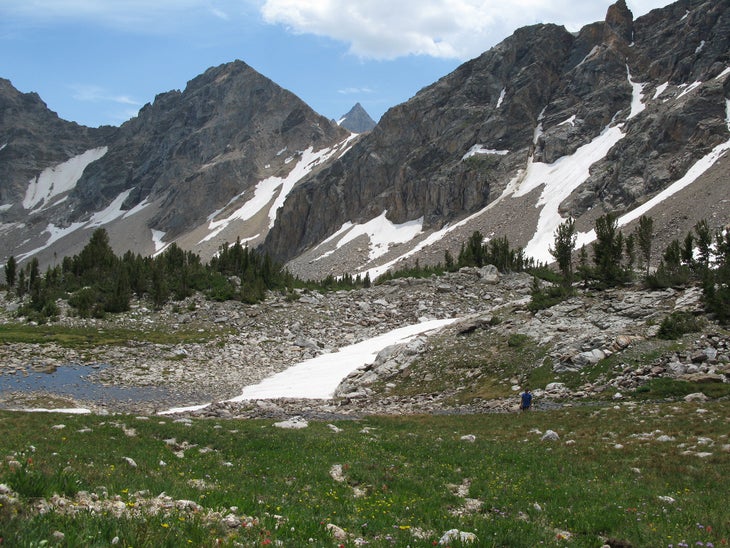 Consider this 30.5-mile loop a lesson in investments. While hikers focused on short-term gains jostle for permits to the more accessible (and, yes, gorgeous) loop of Cascade and Paintbrush Canyons, venture a little more sweat equity and embark from Death Canyon trailhead instead. Read more.
Glacier National Park: Logan Pass Loop / Jackson Glacier Overlook to Lake MacDonald Lodge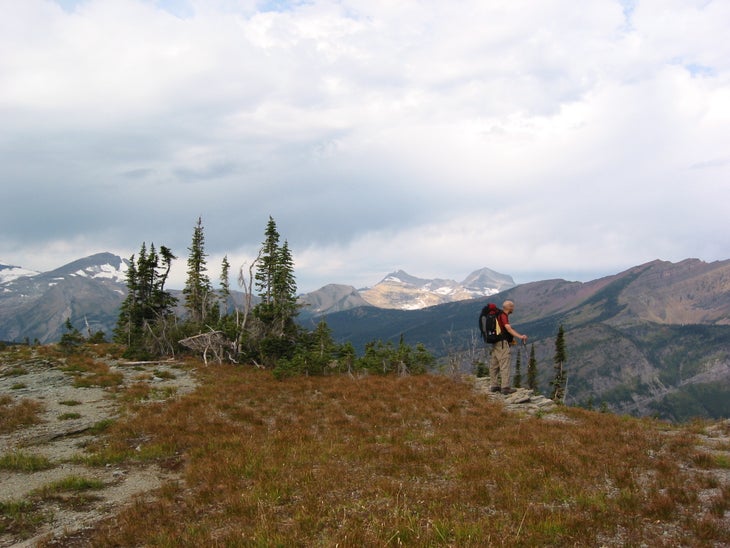 "The snarls seized our full attention," says our trail scout, who spotted a grizzly sow and her two cubs below 7,050-foot Lincoln Pass. "We stopped and watched them play and forage for two hours." So it goes on this 92-mile trip through Glacier's remote backcountry and best wildlife habitat. Read more.
North Cascades National Park: Easy Pass to Rainy Pass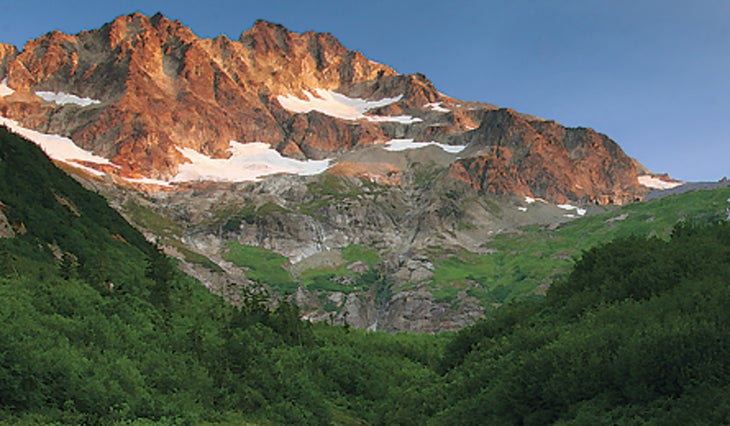 Cartographers only started mapping North Cascades in 1906, about the time that trappers and prospectors—defeated by the vertiginous terrain and famously wet weather—decided to pack it in. Even today, only experienced backpackers should attempt to cross the ragged heart of this 300-glacier park. If that's you, you'll love this off-the-radar, 60-mile circuit. Read more.
Sequoia and Kings Canyon National Parks: Baxter Pass and Sawmill Pass Trails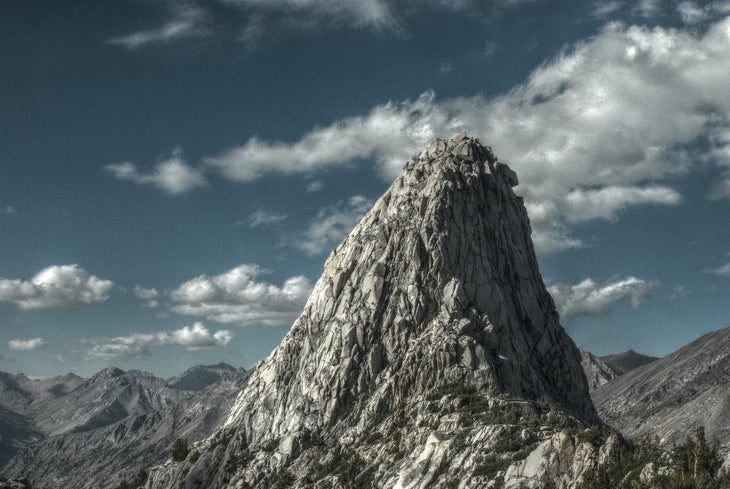 Nothing against John Muir and his beloved Yosemite Valley, but backpackers in the know hit the southern Sierra's east side for the best high-country experience in the Range of Light. The peaks are bigger, the people fewer, and there are so many lakes above treeline that, when you gaze down from above, it's like looking into a liquid sky. Read more.
Olympic National Park: Bogachiel Trail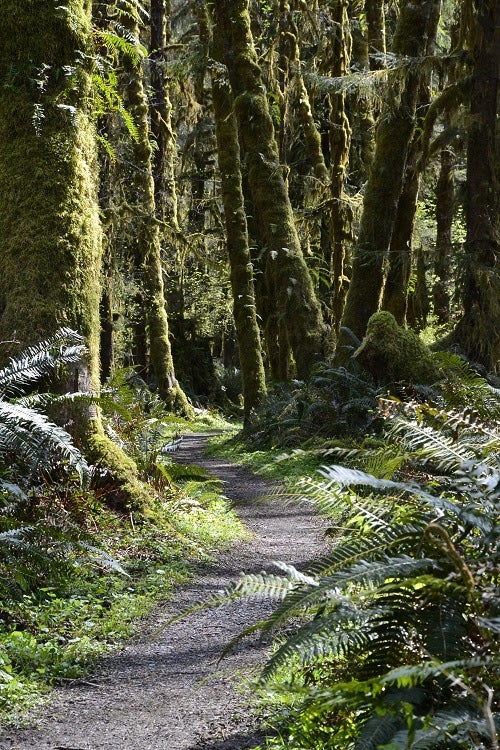 Few hikes in the world take you from stands of 200-foot-tall, centuries-old trees to wildflower meadows with views of glaciated peaks. Even rarer are such rainforest-to-mountain footpaths that remain unknown and untraveled—like the Bogachiel Trail, which is routinely bypassed in favor of its popular neighbor, the Hoh River Trail. Read more.