Seattle, WA: Lake Twenty-Two
Massive stands of old growth forest, an abundance of cascading waterfalls, and an azure alpine lake resting below the sheer cliffs of Mt. Pilchuck await on this 6.2-mile lollipop loop.
Heading out the door? Read this article on the new Outside+ app available now on iOS devices for members! Download the app.
In 1947, eight hundred acres of forest surrounding the lake and its outlet were declared a Research Natural Area (RNA), in efforts of preserving the natural state of the land and keeping it safe from the timber companies. Today, with its easy access, moderate grade and well-constructed boardwalks and steps, this picturesque hike is a local favorite among many Seattlites.
From the well-marked trailhead on Granite Falls Road, parallel the road westward for short spell to a bridged crossing of Twenty-Two Creek. Large old growth cedar loom above as you climb southward up from the valley floor along the cascading Twenty-Two Creek. After about a mile, the trail enters a steep section of switchbacks where the trees part to offer views of the Stillaguamish Valley and mountains beyond. At two miles, the trail crosses a mossy talus slope, shaded by vine and big-leaf maples, then levels considerably, crossing several boardwalks, for the final 0.25 mile to the lakeshore.
At the lakeshore, a near-level one-mile footpath circles the lake. Start off in either direction, searching for your own slice of solitude, or to enjoy a variety of lake views under the steep walls of the surrounding basin and Mt. Pilchuck to the west. Return to the junction near the outlet and complete the hike by returning along Twenty-Two Creek to your starting point.
Mapped by Nathan & Jeremy Barnes Hiking With My Brother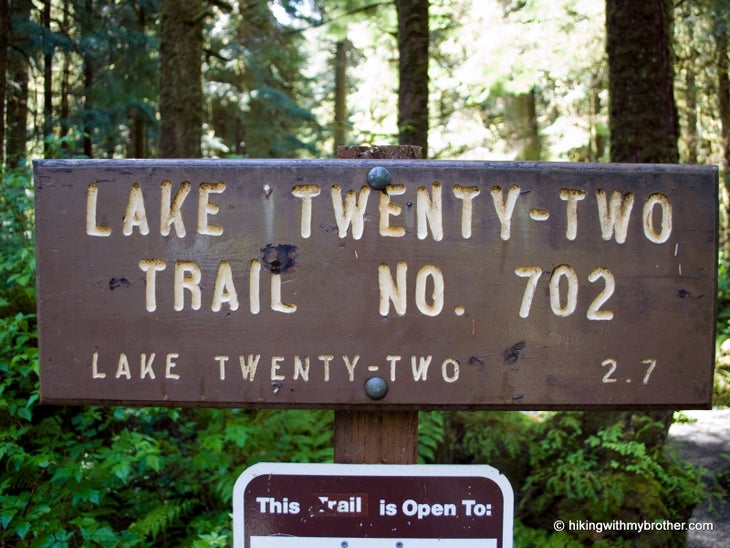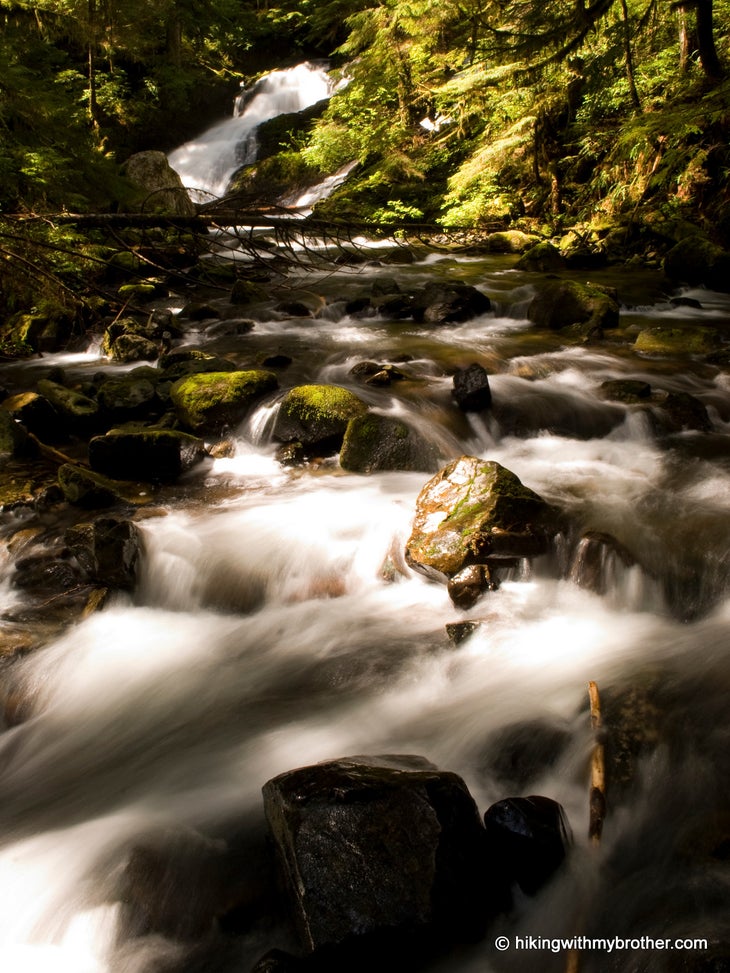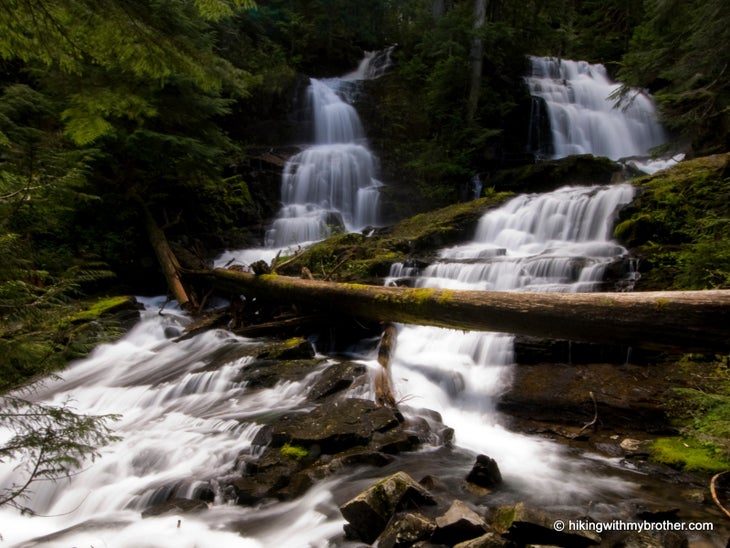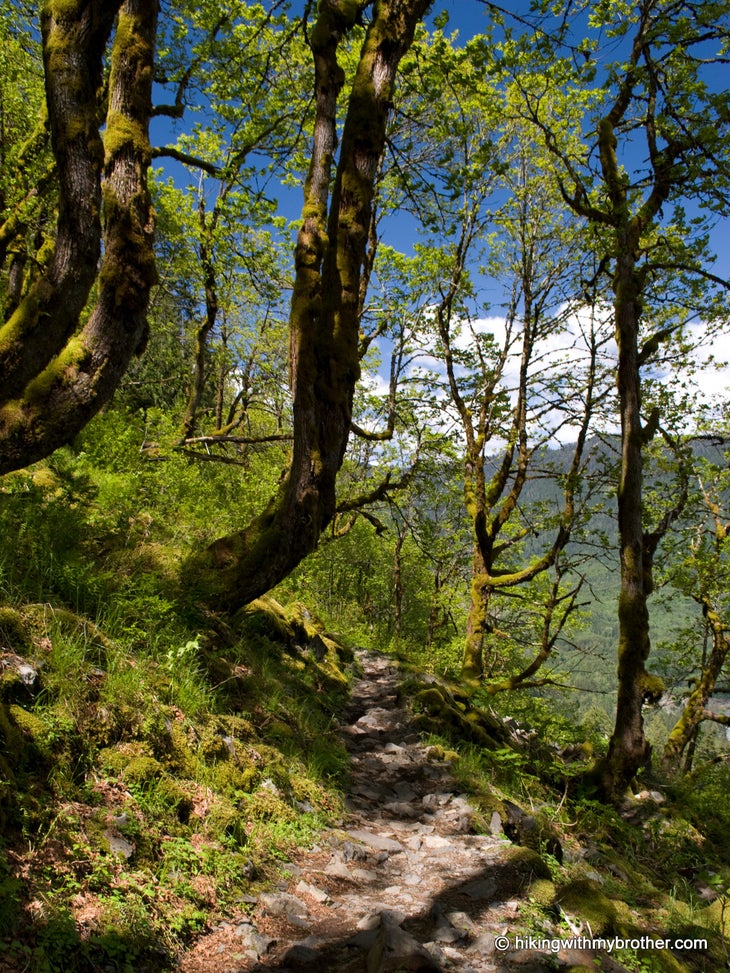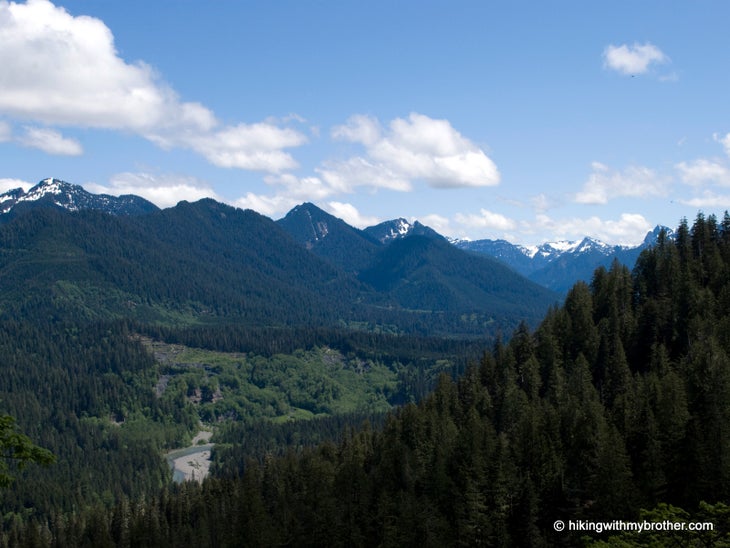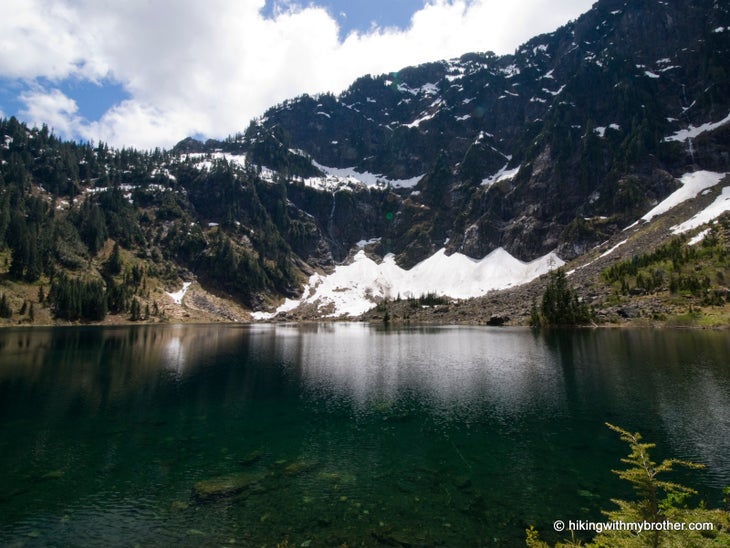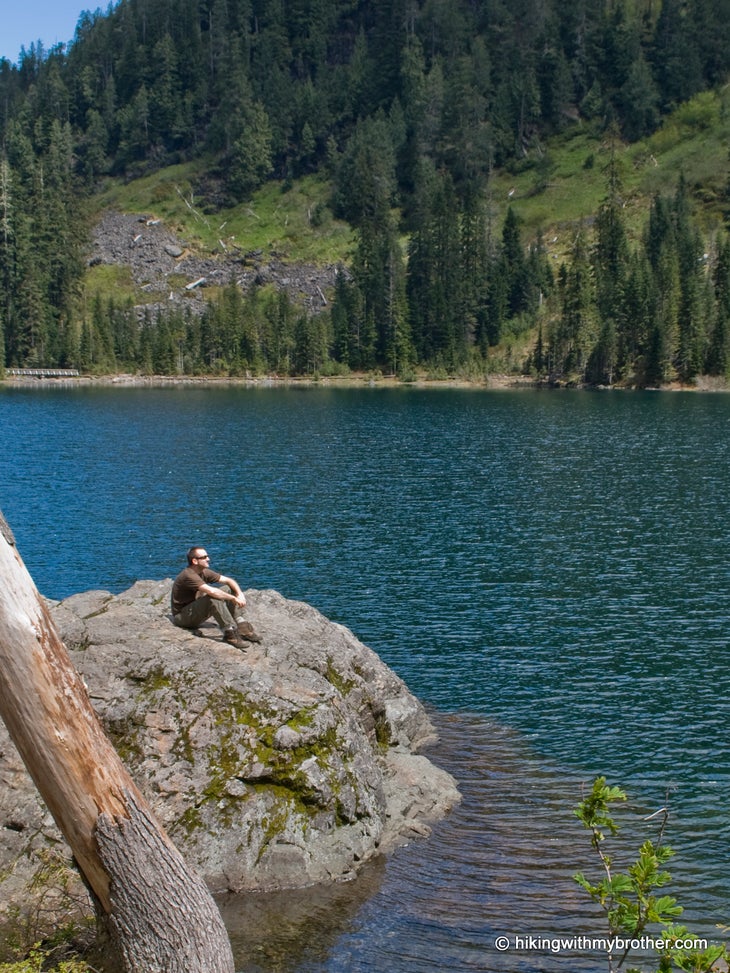 Trail Facts
Waypoints
L22001
Location: 48.076837, -121.745961
Start out on Lake 22 Trail #702
L22002
Location: 48.076649, -121.747123
Hemple Creek crossing. This is the first of many waterways that you'll encounter.
L22003
Location: 48.078207, -121.756248
Cross 22 Creek on a large bridge. Many waterfalls along this creek await you up ahead.
L22004
Location: 48.0769, -121.757414
Take a small boot path toward the creek to arrive at a stream bed with a nice waterfall splashing in the distance.
L22005
Location: 48.073603, -121.76134
At the switchback, take a path toward the sound of rushing water to view the prettiest waterfall on 22 creek.
L22006
Location: 48.066889, -121.762306
The surrounding forest opens up and the dramatic cliffs of above Lake 22. At the junction, go left or right to walk the loop around the lake.
L22007
Location: 48.06489, -121.765576
Find seclusion at a small landing that offers a nice place for lunch and great views of the lake.
L22008
Location: 48.061893, -121.761828
Take a boardwalk across a marshy area at the north end of the lake.
Lake 22 Trailhead
Location: 48.076817, -121.745875
22 Creek Falls
Location: 48.076803, -121.757355
Picturesqe Falls
Location: 48.073434, -121.761153
Mossy Talus
Location: 48.072473, -121.763771
Stillaguamish Valley
Location: 48.071312, -121.762676
Lake 22
Location: 48.064716, -121.765766
Lake Rock
Location: 48.064816, -121.765509