Seattle, WA: East Tiger Mountain
Tag the highest peak in Washington's pristine Tiger Mountain Forest on this crowd-free trail just 30 miles east of Seattle.
Heading out the door? Read this article on the new Outside+ app available now on iOS devices for members! Download the app.
Big on views and small on crowds, this 7.6-mile out-and-back conquers the tallest peak in Washington's popular Tiger Mountain State Forest, culminating with spectacular views of Mount Rainier, the toothy Cascade Range, and Puget Sound. The journey up East Tiger follows gravel maintenance roads that climb to the 3,004-foot summit. Originally created as logging byways during the 1920s, these mildly-graded roads wrap gently around the mountain, making the hike to East Tiger's summit relatively relaxed.
From the trailhead off WA 18, begin ascending through mixed second-generation forest, which occasionally opens up to reveal vistas of Taylor Mountain to the southeast. At mile 2.6, bear right to traverse along an east-west running ridgeline opening up to a southern panorama of Mount Rainier, with the rolling Tiger Mountain Range perched in the foreground. After turning left to head north up the Preston Snoqualmie Trail, you'll crest East Tiger's summit at mile 3.8. Despite the presence of radio towers, summit vistas remain obstructed: you'll see rolling hills and the Puget Sound to the west, Mount Rainier to the south, and the rugged Cascade Range to the north and east. Retrace your route to return to the trailhead.
-Mapped by Nathan and Jeremy Barnes, hikingwithmybrother.com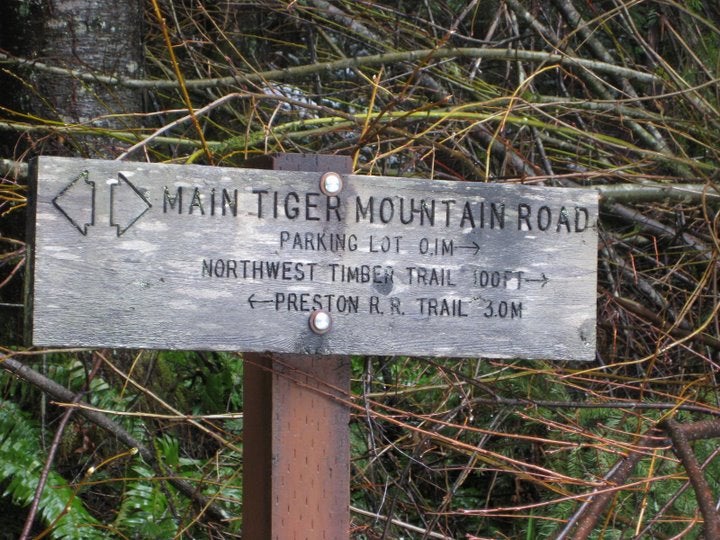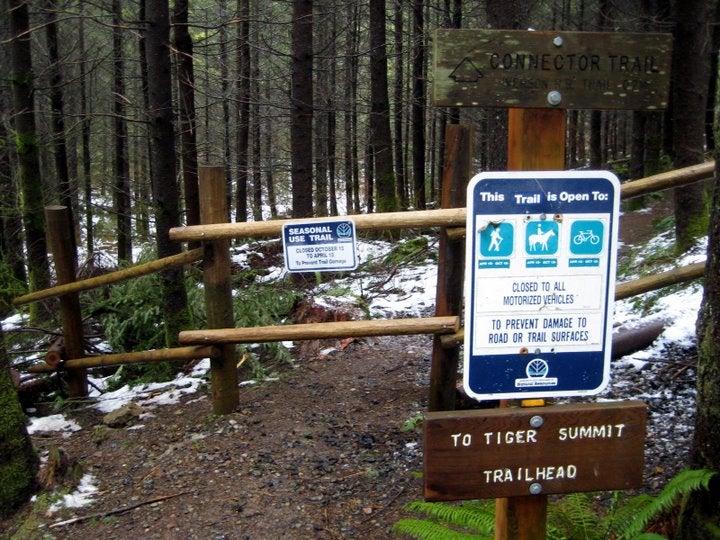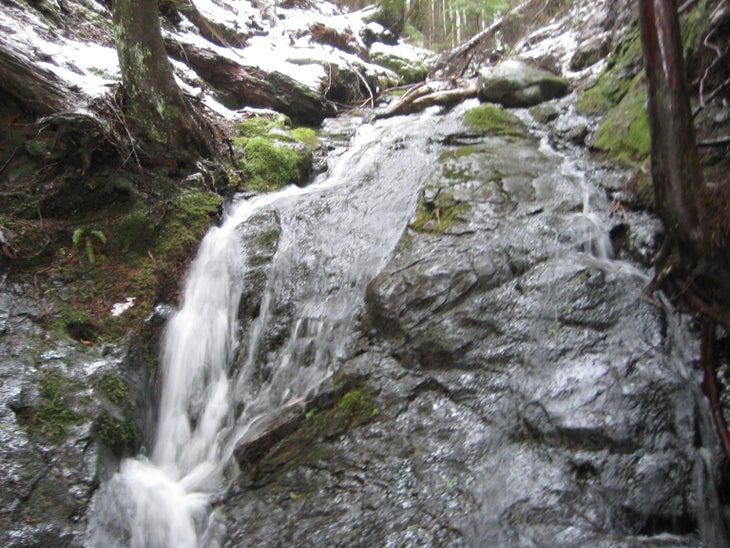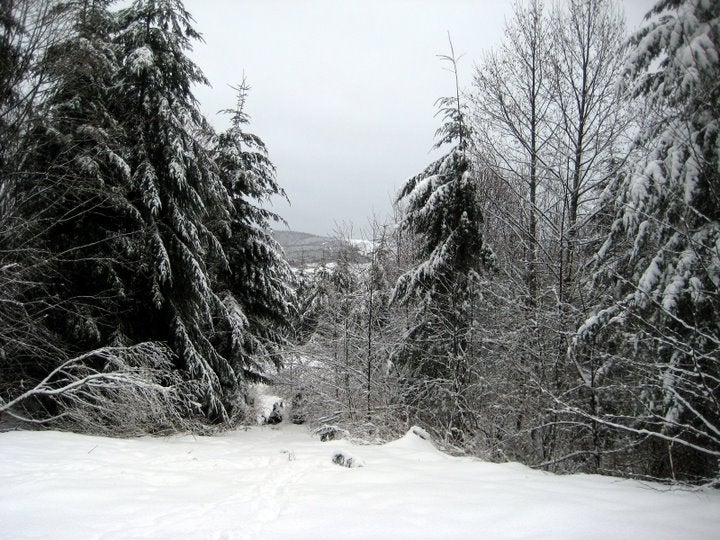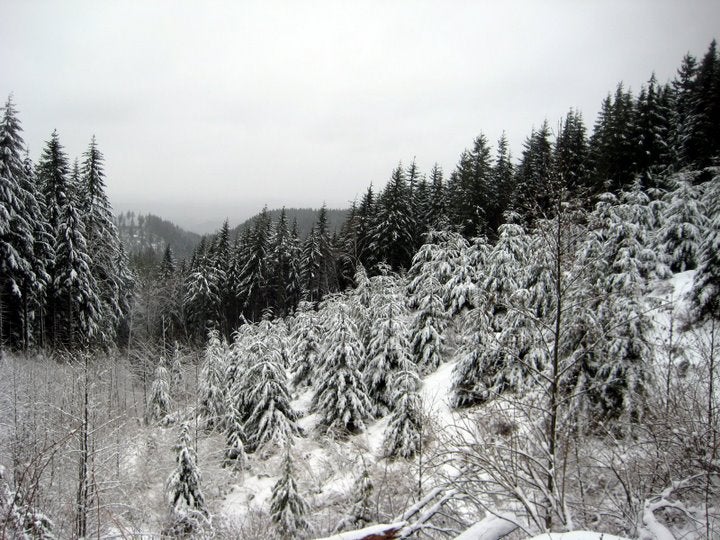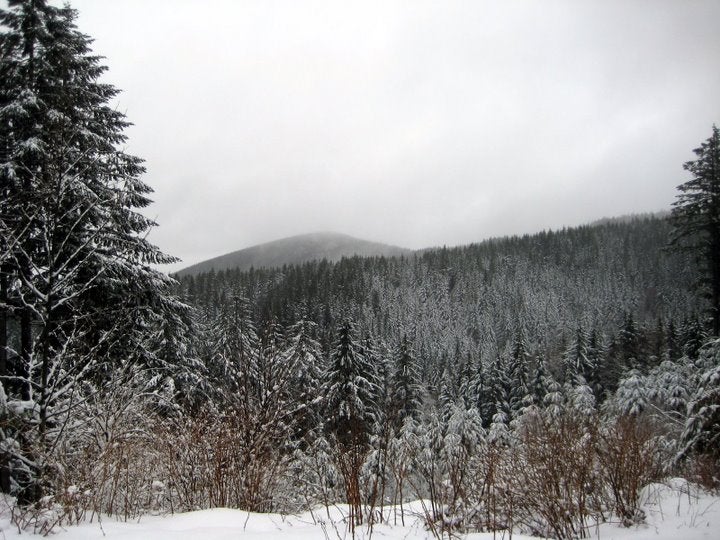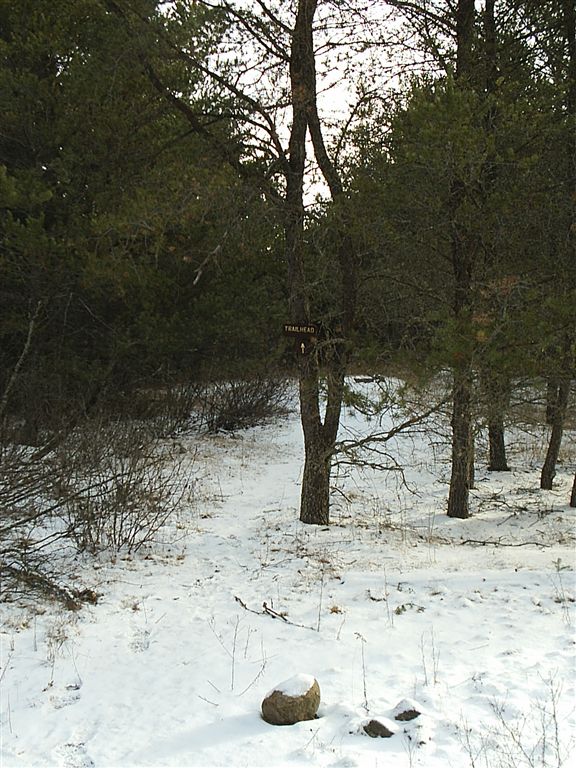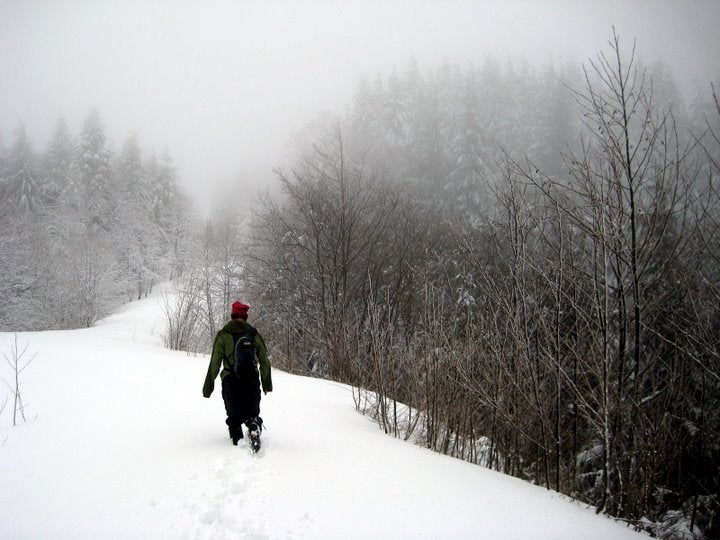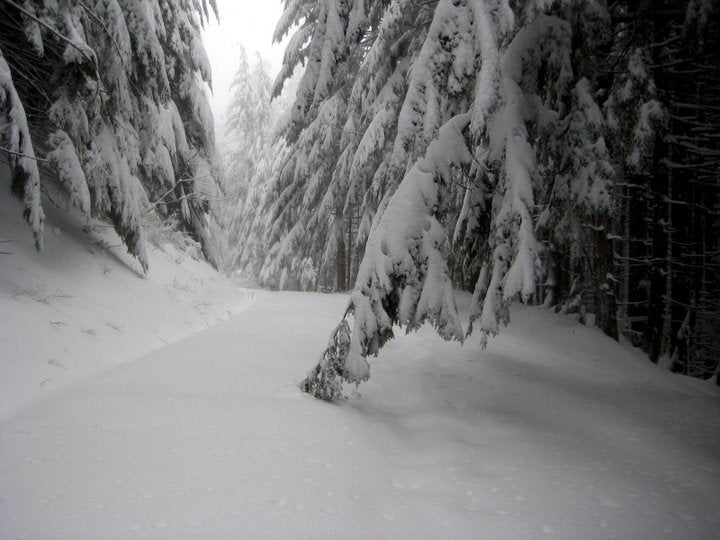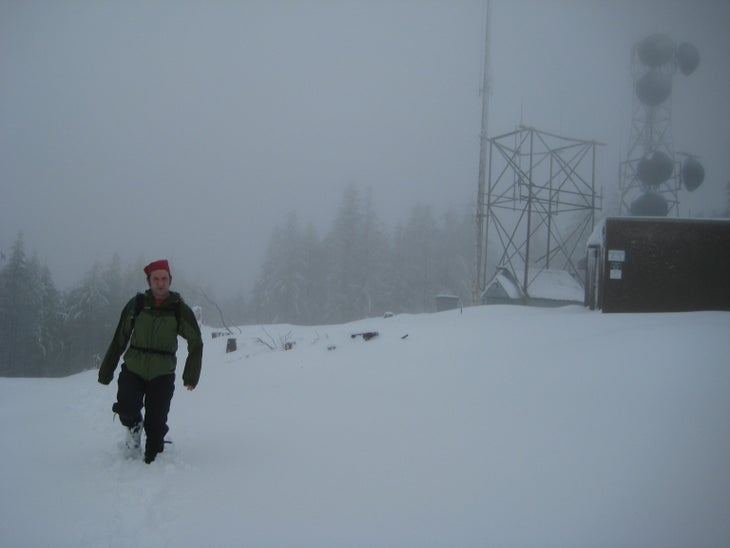 Trail Facts
Waypoints
ETM001
Location: 47.4664692, -121.9307113
From the parking lot, head north on Tiger Mountain Road, a gently-graded logging road that winds up the mountain.
ETM002
Location: 47.4688699, -121.9309795
Head straight on Tiger Mountain Road at the junction with Northwest Timber Trail and Iverson Railroad Trail.
ETM003
Location: 47.472285, -121.947876
At mile 1.5, trace the edge of a ridgeline with views of Holder Creek and a small ravine to the west.
ETM004
Location: 47.485193, -121.9502378
Turn right to bypass Crossover Road 5500 and stay on Tiger Mountain Road.
ETM005
Location: 47.4853525, -121.9401419
Hang a left onto Preston Snoqualmie Trail at the 3-way junction for the final, 0.7-mile stretch to Tiger Mountain's summit.
ETM006
Location: 47.4908189, -121.9449699
Turn left at Y-junction. The summit lies just 0.2 mile away.
ETM007
Location: 47.4881583, -121.9473356
Tiger Mountain (3,004 ft.): Catch top-notch views of Mount Rainier and Puget Sound on a clear day. Return to the trailhead following the same route.
Trail Start
Location: 47.4664692, -121.9306523
Access
Location: 47.4680431, -121.9300675
Creeklet
Location: 47.4729965, -121.9381571
Snowy Terrain
Location: 47.4718941, -121.9456029
Winter Vista
Location: 47.4722713, -121.947577
Pine-blanketed Hillside
Location: 47.4761728, -121.9467402
Trail Junction
Location: 47.4852147, -121.9500339
Snowy Traverse
Location: 47.485512, -121.9469547
Powder-Heavy Branches
Location: 47.486962, -121.9420195
Fog-Shrouded Summit
Location: 47.4881619, -121.9472444