Seattle, WA: Boulder Lake
Travel past fragrant wildflowers and stately old-growth forest en route to a stunning backcountry lake in Mount Baker-Snoqualmie National Forest.
Heading out the door? Read this article on the new Outside+ app available now on iOS devices for members! Download the app.
Pack your camping gear and head to Mount Baker-Snoqualmie National Forest for this backcountry getaway to a pristine mountain lake. The hike starts from the Boulder Lake Trailhead on a rocky mining road that climbs to the southeast, passing an information kiosk and the crashing Boulder Creek.
After 0.8 mile, the steep and rocky roadbed transitions to trail tread punctuated with rough roots and boulders. The trail continues to gain elevation as it winds to the south above Boulder Creek, passing through open brush, paintbrush, tiger lilies, and columbine. Savor the views that extend across the valley to the west before re-entering the forest. At mile 2, slow down and admire the towering Douglas firs and western red cedars, then cross a marshy meadow on a cedar boardwalk (look for frogs in the puddles of water).
Drop your pack at mile 3.3 and relax by Boulder Lake, a 3,706-foot lake that sits at the foot of a small cirque. Watch the waters for jumping fish and, on windless days, the stunning reflections of the surrounding ridges. If you plan to spend the night, set up your tents in the well-marked campsites.
Editor's Note: The Washington Department of Natural Resources plans to restrict access to this area. To reach this trailhead in the future, start hiking at the gated road by Greider Lakes Trailhead. It's a 1.5-mile roadwalk to the Boulder Lake Trailhead.
-Mapped by Alan Bauer, Alan Bauer Photography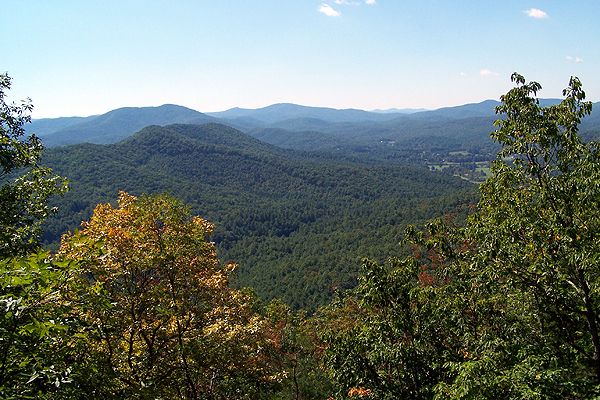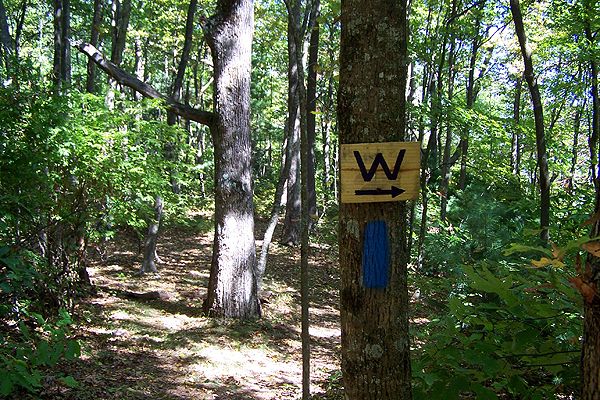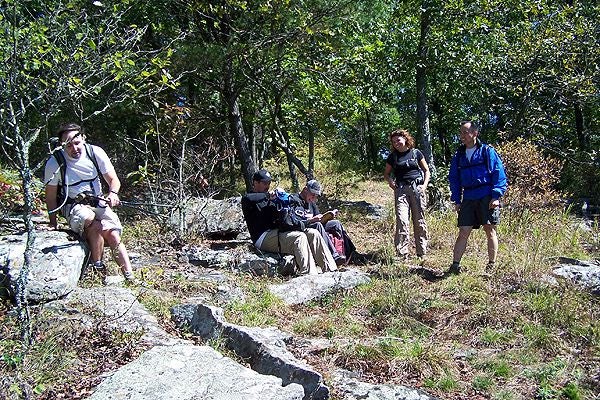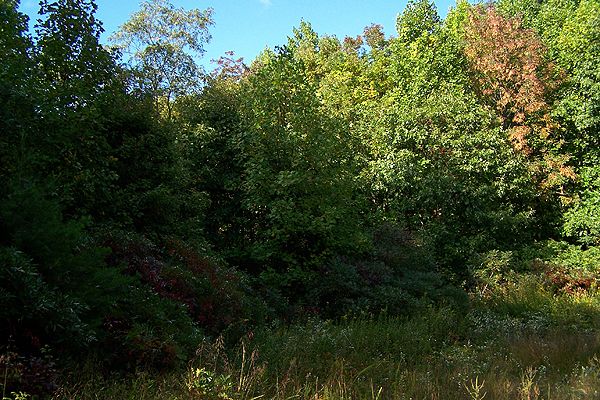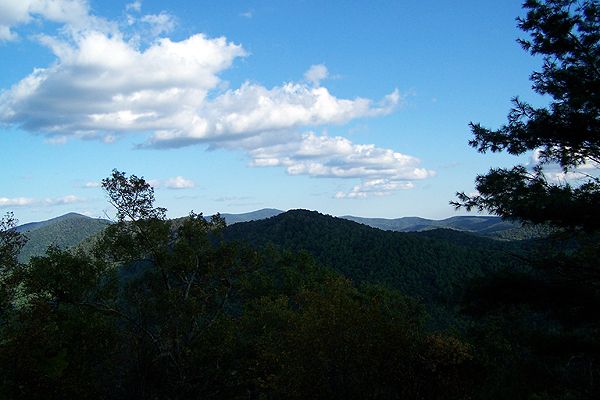 Trail Facts
Waypoints
010
Location: 34.794605255127, -84.1245880126953
01-OCT-08 2:26:44PM Turn right at a three way intersection. This is where the Benton MacKaye and Duncan Ridge Trails separate. Look for Rectangular Blue Blazes going forward.
005
Location: 34.776668548584, -84.1548919677734
01-OCT-08 12:59:31PM Scenic view to the South and large mountains.
012
Location: 34.8014793395996, -84.1011657714844
01-OCT-08 3:16:34PM Summit of Gregory Mountain?
003
Location: 34.7727317810059, -84.1593170166016
01-OCT-08 12:35:30PM Straight at a four way intersection.
004
Location: 34.7781257629394, -84.1568374633789
01-OCT-08 12:48:04PM Tricky spot. Trail turns hard right and goes up hill.
013
Location: 34.8057746887207, -84.0877075195312
01-OCT-08 3:50:30PM Sarvis Gap. Water source to the right. Look for the Wooden Sign with a "W" and arrow pointing the direction.
009
Location: 34.7881202697754, -84.1276550292969
01-OCT-08 2:13:55PM Campsite. First water source downhill to the right.
015
Location: 34.7991714477539, -84.0397491455078
01-OCT-08 5:57:47PM End of Trail in Mulky Gap.
008
Location: 34.7843055725098, -84.1309814453125
01-OCT-08 1:56:12PM Licklog Mountain summit?
007
Location: 34.7817153930664, -84.1438064575195
01-OCT-08 1:26:11PM Straight at a four way intersection across an old logging road.
014
Location: 34.8018951416016, -84.0707550048828
01-OCT-08 4:29:38PM Straight in a gap (fish Gap) at an intersection with a gravel road. Water source down the gravel road. Distance unkown.
006
Location: 34.7812042236328, -84.1516418457031
01-OCT-08 1:12:28PM Tricky turn back to the left.
001
Location: 34.7660942077637, -84.1643447875976
01-OCT-08 12:18:08PM Beginning of hike. Do not filter water from the creek near the road. There is agricultural "run off" from a chicken farm up stream. Look for the green "hiker" sign and a small asphalt parking pad large enough for three cars.
002
Location: 34.7668685913086, -84.1643981933594
01-OCT-08 12:19:23PM Straight at a four way intersection. Follow the White Diamond blazes.
011
Location: 34.7954750061035, -84.1241912841797
01-OCT-08 2:29:25PM Turn right at a three way intersection. Scenic over look is to the left at this intersection.
100_3142
Location: 34.7770156860352, -84.1546478271484
100_3147
Location: 34.7886734008789, -84.1279983520508
100_3148
Location: 34.7957496643066, -84.1217575073242
100_3152
Location: 34.7986640930176, -84.1167602539062
100_3155
Location: 34.8015785217285, -84.0709686279297
100_3160
Location: 34.7999114990234, -84.0514068603516