Seattle, WA: Barclay Lake
Stroll through root-wrapped rocks, venerable hemlocks, and moss carpeted undergrowth on this 4.4-mile hike to Barclay Lake in the Washington Cascades' new Wild Sky Wilderness.
Heading out the door? Read this article on the new Outside+ app available now on iOS devices for members! Download the app.
The Barclay Creek Trail #1055 wanders past root-wrapped rocks, hemlocks, and moss carpeted undergrowth en route to Barclay Lake. The trail sits at the end of Forest Road 6024, and is a wide, largely flat, simple trail that follows Barclay Creek for a little over 2 miles to its source, Barclay Lake. Though the route traces the water, river crossings are avoided by a sturdy log bridge that spans Barclay Creek as it approaches the lake. Gunn Peak flanks the trail to the north, eventually giving rise to Merchant Peak as Barclay Lake grows near. On a clear day, Baring Mountain can be seen through the trees, revealing its craggy features once you reach the lakeside.
Barclay Lake lies in a quiet bowl, separating Merchant Peak and Baring Mountain. Between the well-maintained trail and abundance of campsites – not to mention two pit toilets – it's no surprise that the lake gets a lot of visitors in the warmer months. But despite easy access and popularity, the Barclay Lake somehow exudes deep wilderness vibes. The shore is peaceful, and the dramatic, immaculate spire of Baring towers over the scene.
PERMIT: Northwest Forest Pass required.
-Mapped by Nathan and Jeremy Barnes hikingwithmybrother.com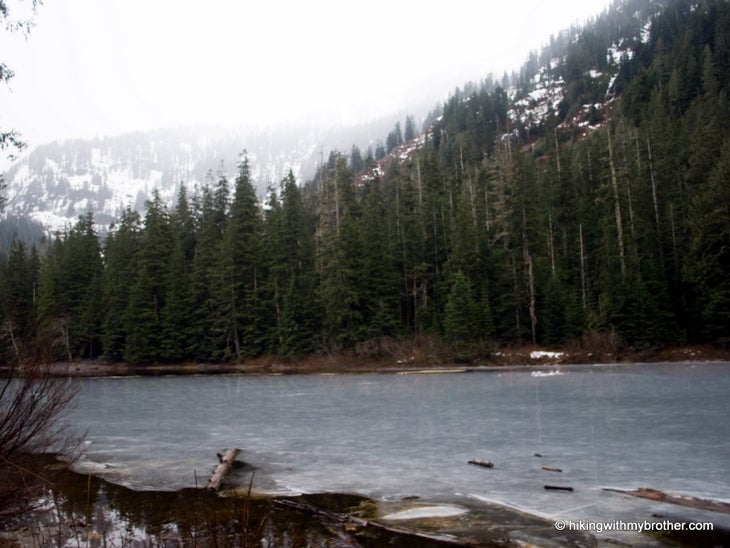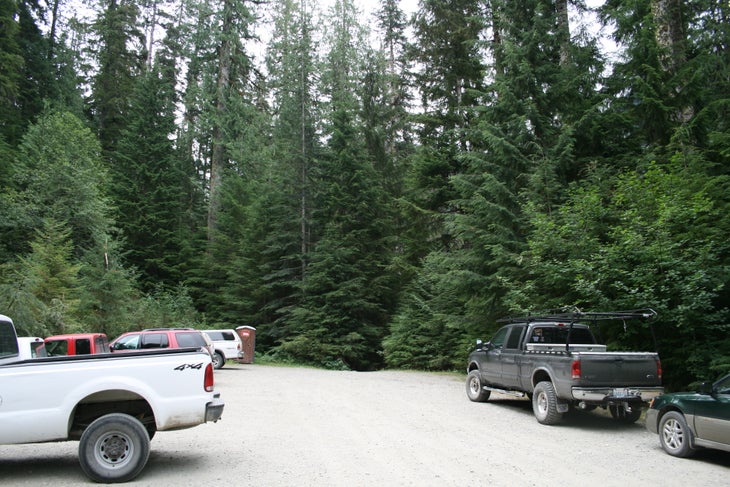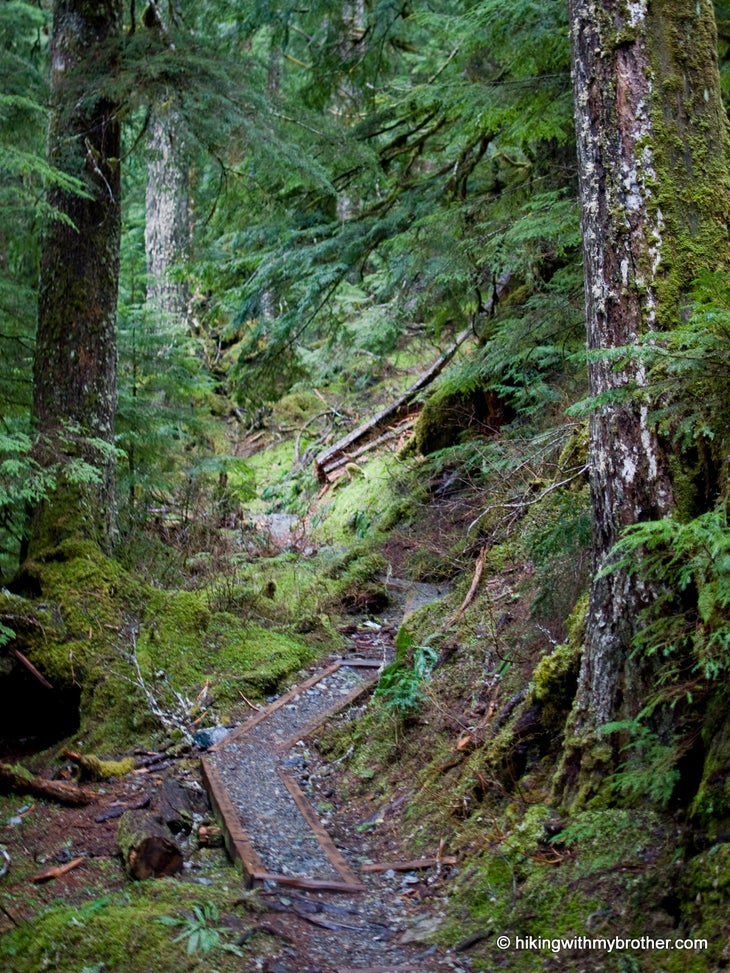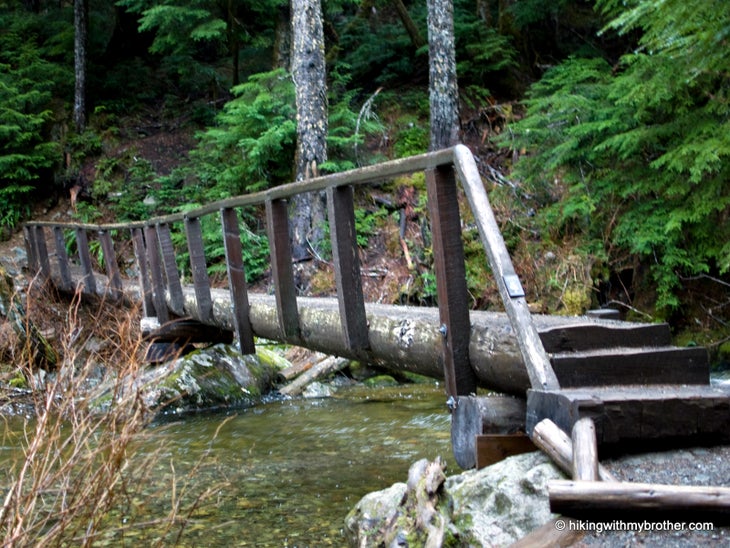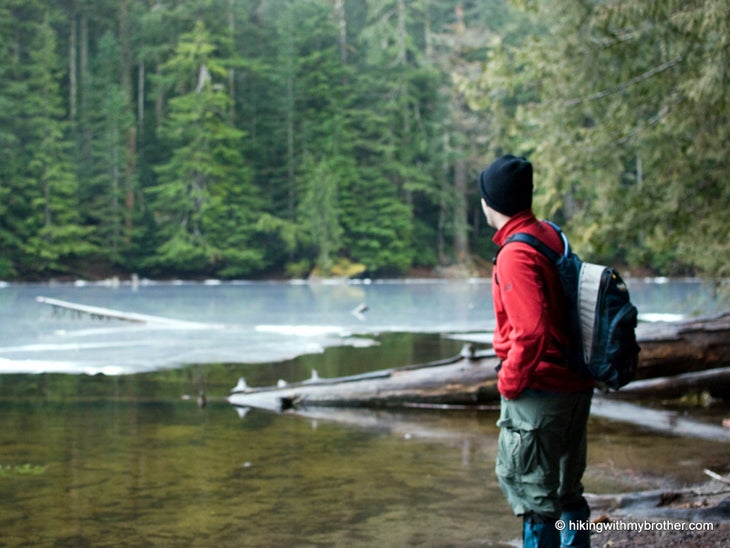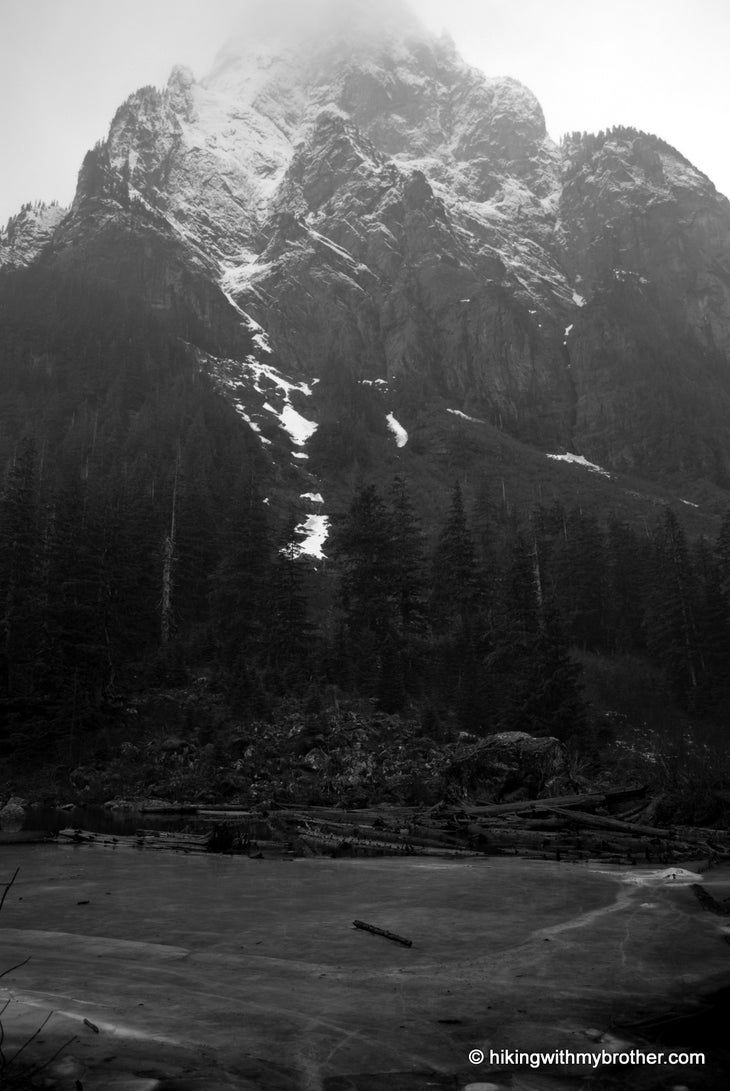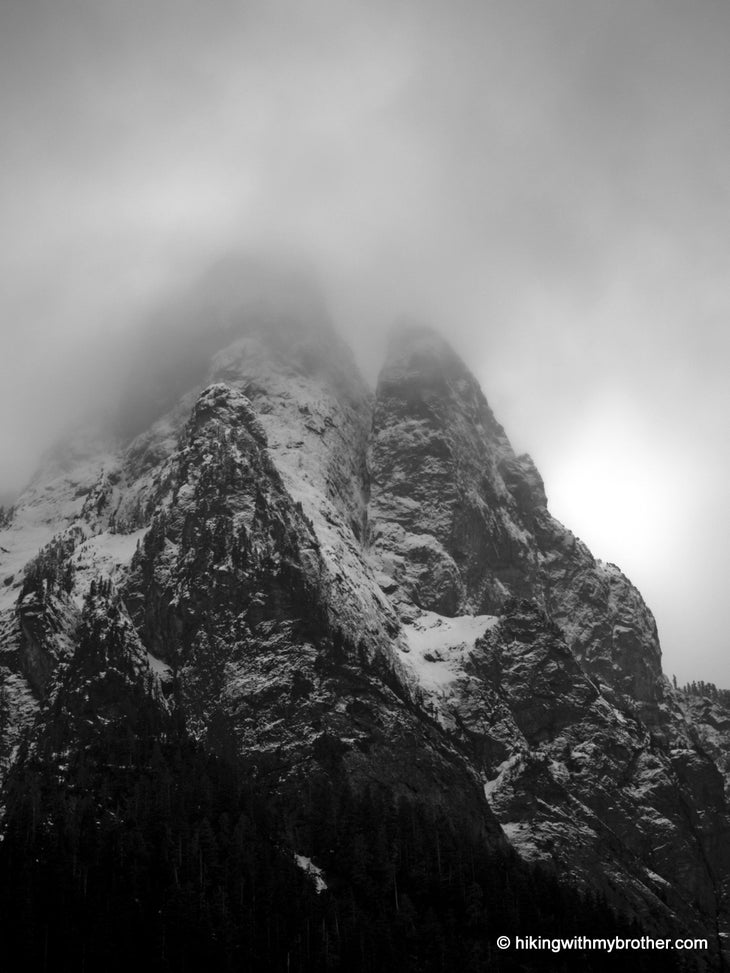 Trail Facts
Waypoints
BAR001
Location: 47.792097, -121.4592
Park at the end of Forest Road and take the path sloping down to the left. This is Barclay Creek Trail #1055.
BAR002
Location: 47.788529, -121.438849
Bridge crossing over Barclay Creek.
BAR003
Location: 47.786807, -121.429954
West shore of Barclay Lake.
BAR004
Location: 47.783582, -121.421999
East end of Barclay Lake. The Eagle Lake Trail #1055.1 continues on.
Barclay Lake
Location: 47.784961, -121.425791
Looking out across the lake.
Trailhead
Location: 47.792112, -121.4589
Trailhead. Signs covered during the winter.
Deep Forest
Location: 47.789805, -121.447377
The forest closes in on the trail as Barclay Creek babbles nearby.
Bridge
Location: 47.788551, -121.438794
Built in 2003 by with the help of the Spring Family Trail fund.
West Shore
Location: 47.786504, -121.429149
Hiker on the west end of Barclay Lake looks out over the frozen water.
Baring Mountain
Location: 47.786071, -121.428634
The rugged Baring Mountain towers over Barclay Lake.
Top of Peak
Location: 47.785783, -121.428119
Close up view of the top of Baring Mountain on a cloudy day.