Seattle: Surprise Lake Loop
See a remote part of the Goat Rocks Wilderness on this 16.8-mile loop, which passes a fine array of giant fir, Alaskan yellow cedar, and a smattering of larches.
Heading out the door? Read this article on the new Outside+ app available now on iOS devices for members! Download the app.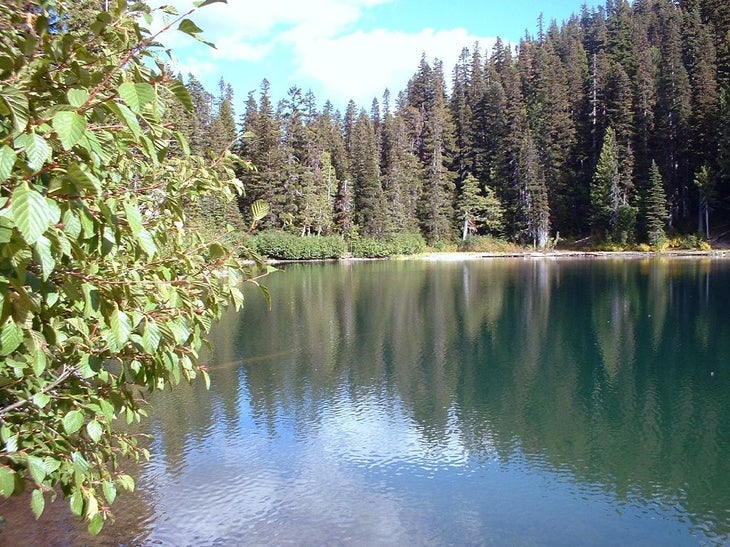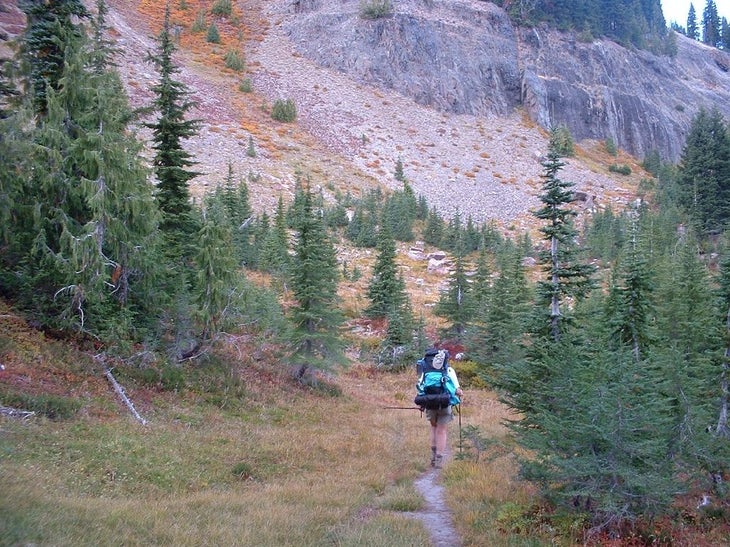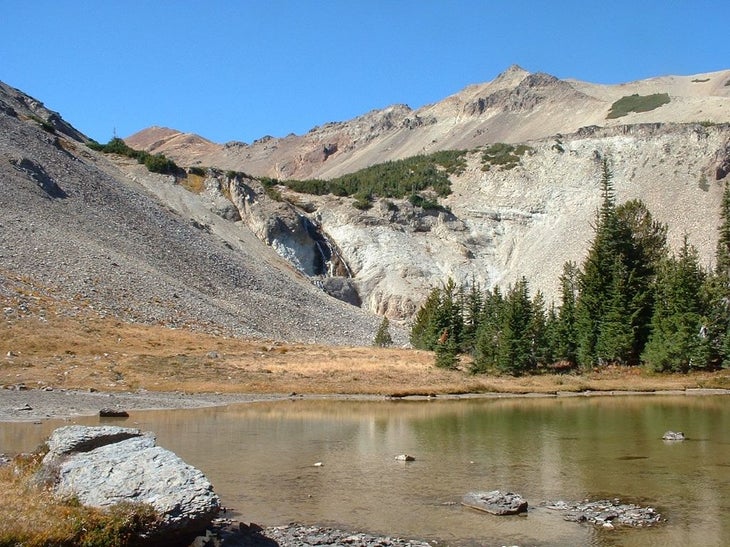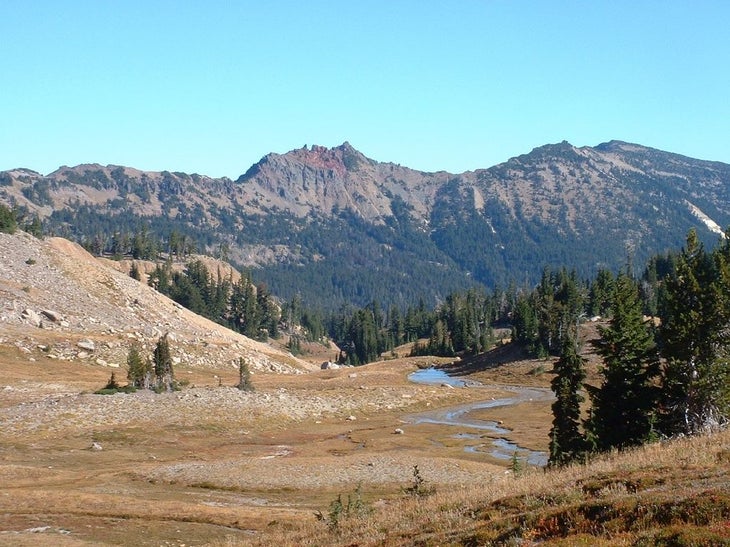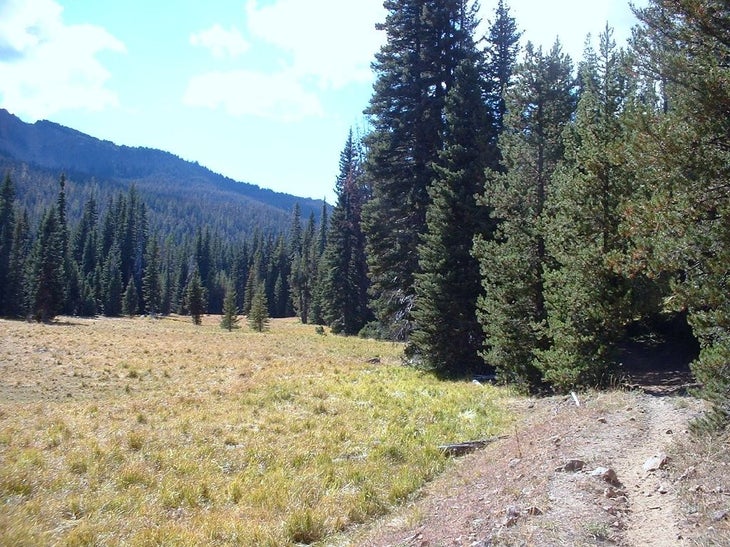 Trail Facts
Waypoints
Surprise Lake
Location: 46.4686813354492, -121.359329223633
Surprise Lake, a fantastic trail-side oasis
© David Barbrack
7 Spur Trail to Upper Meadows
Location: 46.4764633178711, -121.377784729004
Optional spur trail leads to the remote shores of Warm Lake for great views and idyllic camping
© David Barbrack
Conrad Lake Pond
Location: 46.499813079834, -121.388702392578
A shallow, unnamed alpine pond marks the turnaround or continuation to Conrad Glacier
© David Barbrack
Devils Horns
Location: 46.4975509643555, -121.382553100586
Red-tinted Devils Horns dominate the skyline
© David Barbrack
Conrad Meadows
Location: 46.504581451416, -121.285522460938
Glimpsing the open valley of Conrad Meadows
© David Barbrack
GRW001
Location: 46.5065994262695, -121.281097412109
From trailhead, head S on rocky remains of an old volcano, extinct for 2 million years and now mountain-goat turf
GRW002
Location: 46.5049591064453, -121.283096313477
Enter lovely Conrad Meadows, one of the wilderness's largest
GRW003
Location: 46.4959297180176, -121.304100036621
Stay L, continuing on flats. In winter, parts of Goat Rocks get up to 25 feet of snow
GRW004
Location: 46.4931793212891, -121.306602478027
Tieton Peak Junction; bear L through pines then across road before stopping to register at self-service stand
GRW005
Location: 46.4771308898926, -121.346702575684
Surprise Lake Loop Junction; bear L to begin clockwise loop
GRW006
Location: 46.4696159362793, -121.35994720459
Set amid fir, hemlock, and cedar, Surprise Lake has cutthroat trout, campsites, and biting bugs (pack headnet in spring)
GRW007
Location: 46.476879119873, -121.377296447754
Option: Turn L @ unmarked Warm Lake Jct. for a delightful campsite in upper meadows of Tieton headwater basin
GRW008
Location: 46.4855690002441, -121.376403808594
Straight @ 3-way before reaching Horse Camp
GRW009
Location: 46.4911689758301, -121.380699157715
Horse Camp; break for streamside lunch in meadow
GRW010
Location: 46.5004386901856, -121.388580322266
Reach unnamed pond with good campsites and views of Devil's Horn; return to WPT 8 and turn L to complete loop
GRW011
Location: 46.4850883483887, -121.362899780273
Stay straight (Klickton Ridge to SW). Go to WPT 5; turn L, return to car