Santa Fe: Rio Santa Barbara Middle Fork Trail
This 15-mile riverside hike is located in the southern tip of New Mexico's highest range, the Sangre de Cristo Mountains.
Heading out the door? Read this article on the new Outside+ app available now on iOS devices for members! Download the app.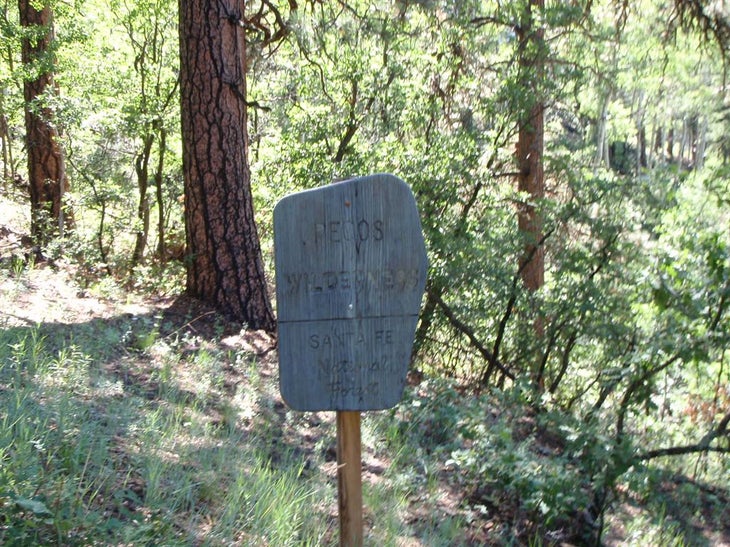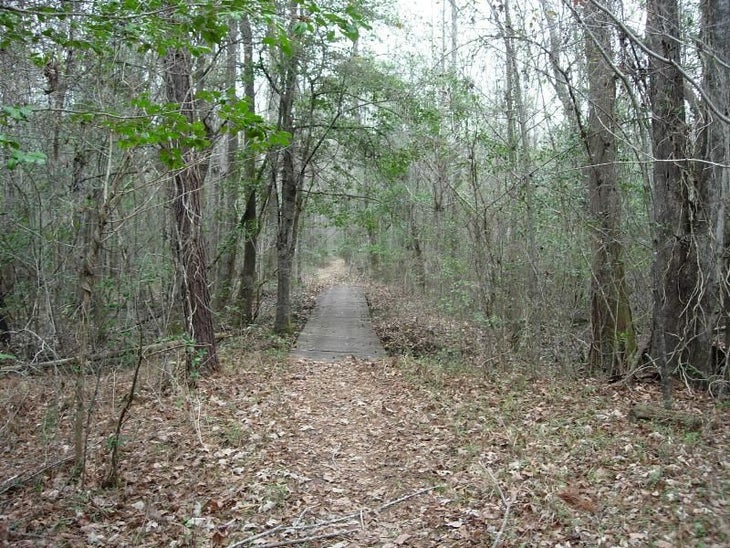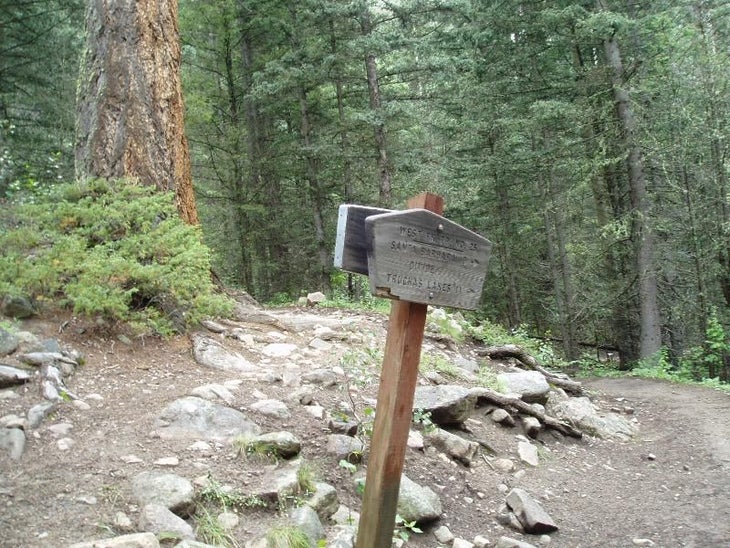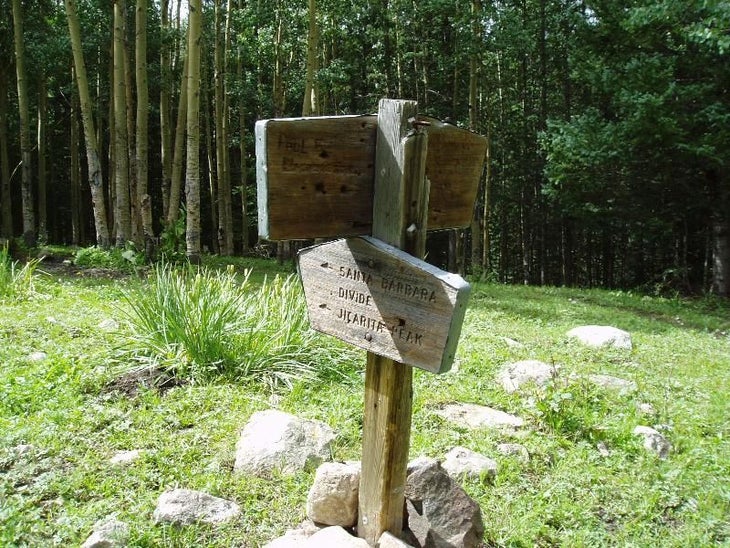 Trail Facts
Waypoints
Wilderness Boundary
Location: 36.0696678161621, -105.61156463623
A note about native fish is posted next to the Pecos Wilderness sign.
©Bill Velasquez
Footbridge
Location: 36.065788269043, -105.612396240234
All three forks of the Rio Santa Barbara combine to form this river.
©Bill Velasquez
MF – WF Junction
Location: 36.0574722290039, -105.614891052246
Trail junction sign.
©Bill Velasquez
MF – EF Junction
Location: 36.0300331115723, -105.573173522949
This area is a gateway to the Pecos. ©Bill Velasquez
SBM001
Location: 36.0887489318848, -105.610397338867
Head S from car on campground road to official trailhead
SBM002
Location: 36.0846786499023, -105.609397888184
Gate marks trailhead; continue S along Rio Santa Barbara toward a rock-chiseled divide of the same name
SBM003
Location: 36.0697402954102, -105.611602783203
Cross into Pecos Wilderness, 223,000 acres known for first-rate fishing and lightning-struck peaks
SBM004
Location: 36.065860748291, -105.612297058105
Cross footbridge; steep, craggy cliffs to W
SBM005
Location: 36.0574684143066, -105.614898681641
Keep L, heading upstream along the Middle Fork through aspen groves; mountain views, including Chimayosos Peak, to S
SBM006
Location: 36.0515289306641, -105.609832763672
Climb switchbacks; Trampas Peak to W; bighorn sheep and black bears roam these wildlands
SBM007
Location: 36.0435485839844, -105.59056854248
Keep SE; mostly flat riverside stretch
SBM008
Location: 36.0301399230957, -105.573303222656
River forks again. In grassy meadow (watch for brown trail signs), swing S down steep slope, cross creek, and continue along the Middle Fork
SBM009
Location: 36.0162315368652, -105.576301574707
Trail breaks out of dense forest to unfold panoramic views of surrounding rocky ridges. Good lunch spot and turnaround point. Spurts of rain showers in the afternoon often mean rainbows (keep camera handy)