Santa Fe, NM: Stewart Lake
Wind through wildflowers and climb more than 2,000 feet on this 12-mile out-and-back in the Pecos Wilderness that visits an alpine lake below Santa Fe Baldy.
Heading out the door? Read this article on the new Outside+ app available now on iOS devices for members! Download the app.
A perfect weekend getaway, this 12-mile out-and-back climbs steadily through wildflower-filled landscapes to Stewart Lake, one of the easier-access alpine lakes in the Pecos Wilderness. From the Cowles Trailhead, the route follows a well-marked path through fir and pine before transitioning to aspen and small rock shelves offering panoramic views.
Just 200 yards long, Stewart Lake is 6 miles from the trailhead and just north of the Skyline Trail beyond a small, marshy pond. Climb north on a secondary trail for a few hundred yards to a drainage bench—you'll spot this petite lake beneath Santa Fe Baldy and the Lake Katherine basin.
Note: Because this is a relatively high-traffic wilderness area, follow Leave No Trace principles. Use existing trails and camp on established sites at east 200 feet away from water.
-Mapped by Bill Velasquez
Gas near Stewart Lake
Chevron – St Francis Plaza
Santa Fe, New Mexico 87505
505-983-9749
Conoco Phillips
215 Lincoln Avenue, Santa Fe, NM
505-820-0431
Gear near Stewart Lake
REI
500 Market Street #100
Santa Fe, NM 87501
505-982-3557
Sangre de Cristo Mountain Works
328 S. Guadalupe St.
Santa Fe, NM 87501
505-984-8221
Groceries near Stewart Lake
Kaune's Neighborhood Market
511 Old Santa Fe Trail
Santa Fe, NM 87505
505-982-2629
Whole Foods Market
753 Cerrillos Road
Santa Fe, NM 87505
505-992-1700
Restaurants near Stewart Lake
Back Road Pizza
1807 2nd St # 1
Santa Fe, NM 87505
505-955-9055
Aztec Café
317 Aztec
505-820-0025
Five & Dime General Store
58 E. San Francisco St.
Santa Fe, NM 87501
505-992-1800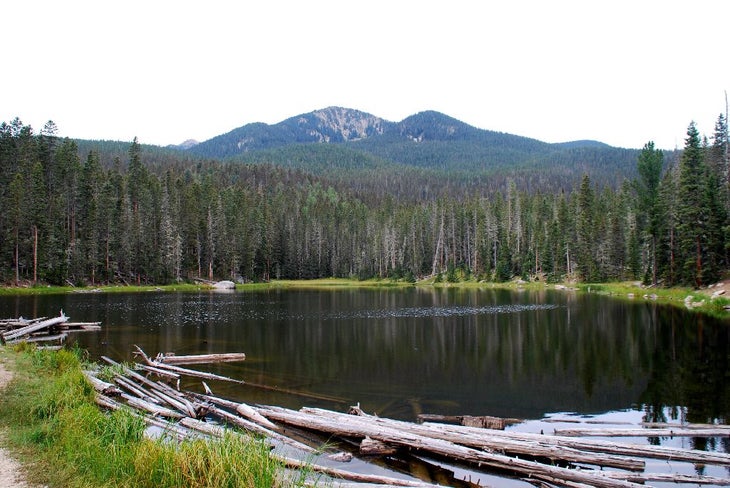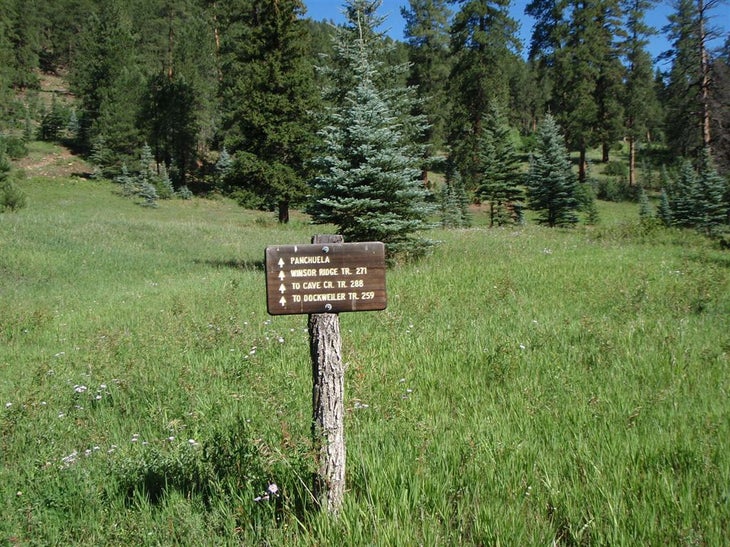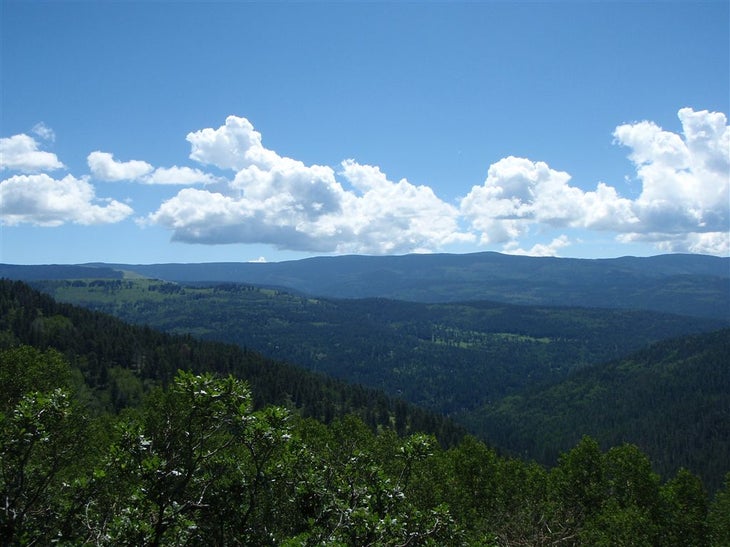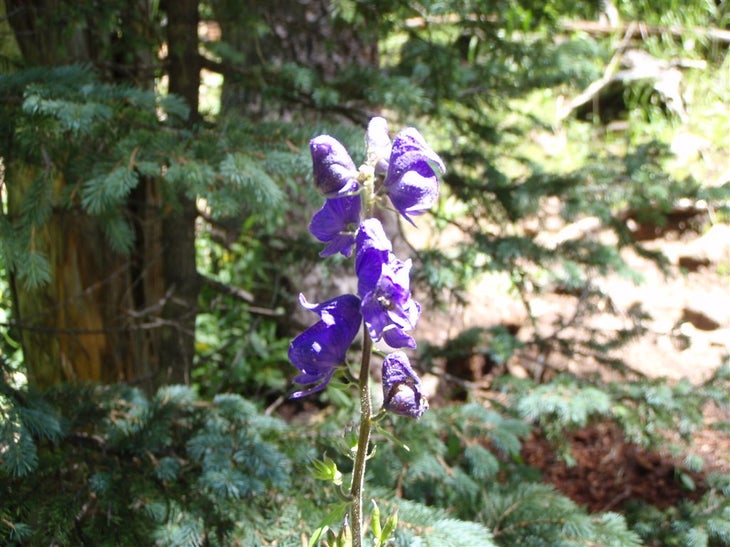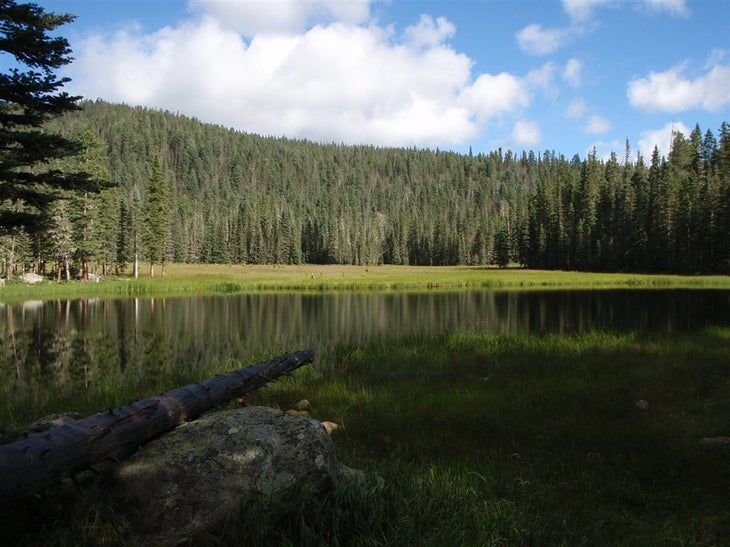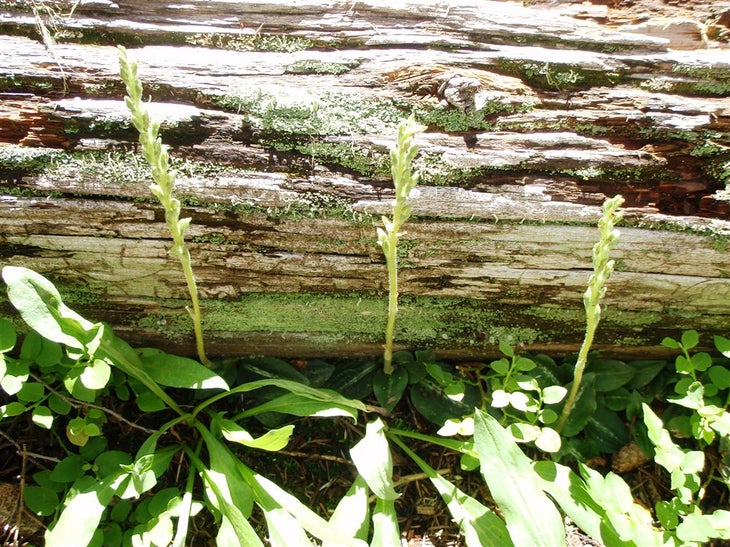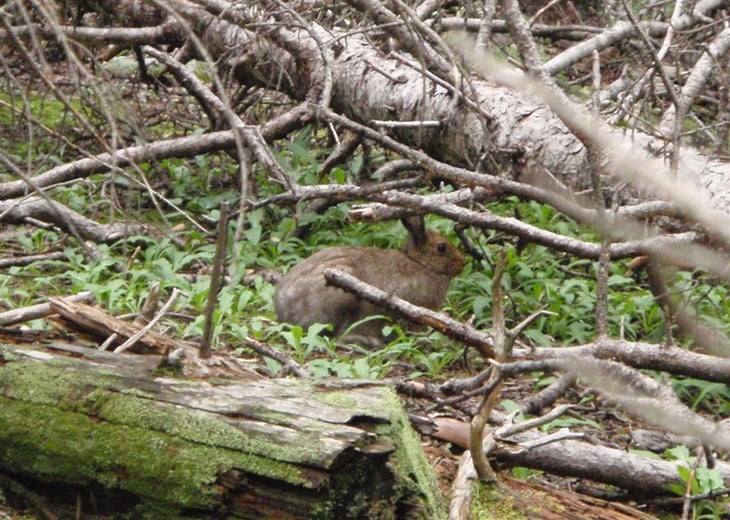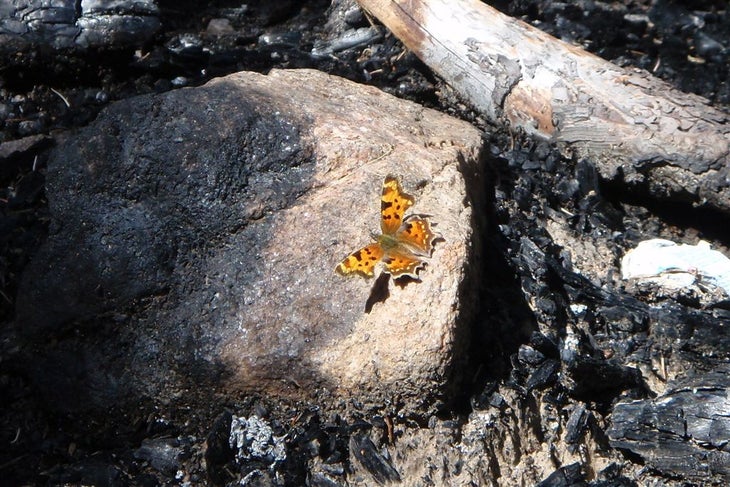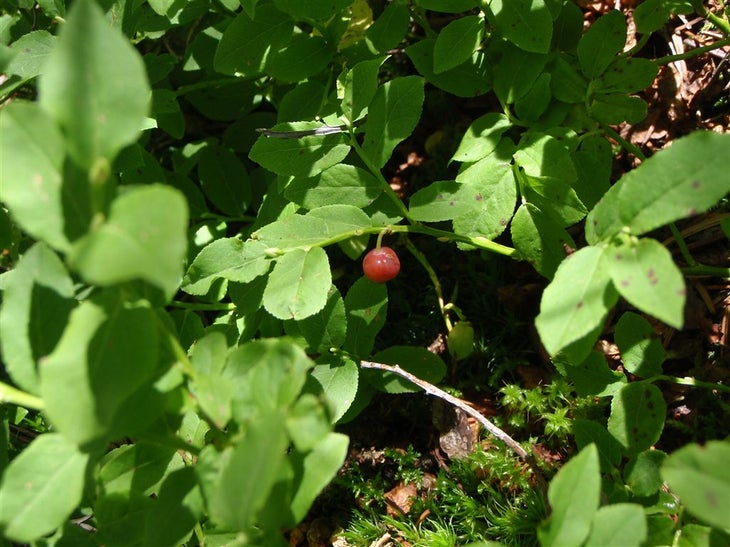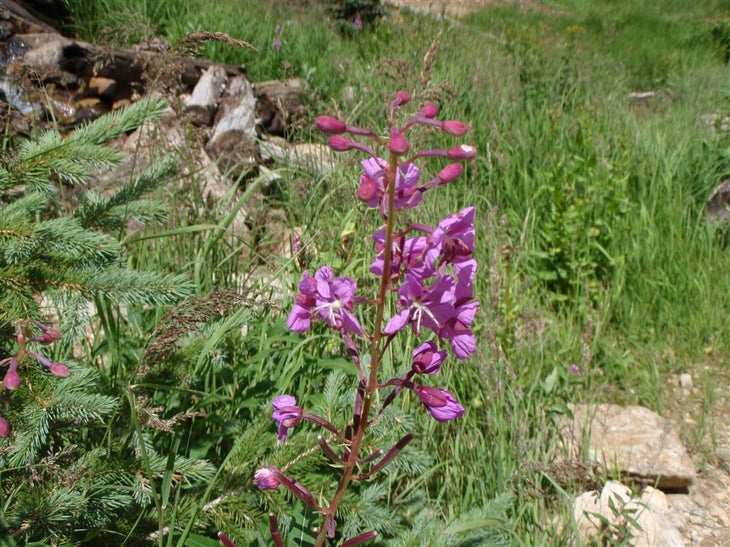 Trail Facts
Waypoints
STL001
Location: 35.8119841, -105.659219
The trail begins in the northwest corner of the Cowles Trailhead parking area, just before the road crosses the Pecos River. There is plenty of parking for cars and horse trailers, but no toilet or drinking water at this lot.
STL002
Location: 35.8127403, -105.66185
Stay straight at this junction and follow Winsor Ridge Trail #271 toward a gradual climb and out of the busy campground basin.
STL003
Location: 35.8163528, -105.668602
A series of switchbacks begins just before this point at the wilderness area boundary. Eastern views of the Santa Fe National Forest open up in this transition zone to higher, cooler elevations.
STL004
Location: 35.8263037, -105.6823611
Before reaching the lake and ridges at mile 2.2, this route dips into a draw carved in the grassy hills by a seasonal creek.
STL005
Location: 35.8337822, -105.6969604
Deer often follow the seasonal creek that runs down from the grassy hillside above this point. Keep an eye out for both hunters and deer that frequent this area.
STL006
Location: 35.8331871, -105.6984863
This aspen-surrounded meadow at mile 3.8 offers good camping, especially when conditions allow you to find water nearby.
STL007
Location: 35.8335061, -105.7049131
This creek, though seasonal, is relatively reliable and can provide water most of the time.
STL008
Location: 35.8301659, -105.7056856
During wildflower blooms in the spring and summer, meadows on these south-facing slopes are brilliant with golden sunflowers. You'll cruise conifer forests, aspen groves, scrub oak, and flower-filled meadows before reaching this point where the climbing mellows.
STL009
Location: 35.8321796, -105.7197779
Turn left onto the Skyline Trail #251 and continue west. You'll cross a small creek up ahead. Monkshood blossoms and huckleberry ground cover are a sign that you're well above 10,000 feet.
STL010
Location: 35.8305182, -105.7220095
This camping area is large enough to support multiple groups and is a LNT-approved distance from the lake. The site is spotted with campfire rings and is a hangout for elusive snowshoe hare.
STL011
Location: 35.8311358, -105.7242626
Spend some time enjoying the Stewart Lake basin and views of Santa Fe Baldy's eastern slope. The spillway supports lush clusters of fireweed and other native plants and is an ideal place to filter water. Follow the same route back to the trailhead.
Stewart Lake
Location: 35.8311641, -105.7242733
Stewart Lake, at 10,232 feet above sea level sits nearly 2,500 feet below the peak of Santa Fe Baldy. Both the peak and the basin of Katherine Lake (1,500 feet higher than Stewart Lake) are visible from this shoreline.
Winsor Ridge Trail Sign
Location: 35.8119841, -105.6591117
Wilderness Boundary
Location: 35.8163951, -105.6684244
Santa Fe National Forest
Location: 35.8162124, -105.6675553
Skyline Trail #251
Location: 35.8321492, -105.7197189
Follow signs for the Skyline Trail #251. Stewart Lake isn't visible from the trail, so you'll have to turn right up ahead to find it.
Monkshood
Location: 35.8321187, -105.7196707
These bluish-purple buds are in the buttercup family.
Swampy Pond
Location: 35.8311467, -105.7210279
This swampy pond before Lake Stewart is visible from the trail, but isn't as striking as what lies ahead.
Rattlesnake Orchid
Location: 35.8305965, -105.7220042
A blooming threesome of rattlesnake orchids. When the spear-like bud isn't present, look for the tell-tale white stripe on the leaf.
Snowshoe Hare
Location: 35.8305639, -105.7219988
Hiding in the high-altitude forests near Stewart Lake.
Butterfly
Location: 35.8304834, -105.7219961
Huckleberry
Location: 35.8304508, -105.7219961
Huckleberries, though generally edible, have larger seeds than blueberries and a sometimes bitter taste. Never eat a berry you can't positively identify.
See the Bee?
Location: 35.8312076, -105.7242706
Fireweed
Location: 35.8312402, -105.7242814
A pioneering species, fireweed tends to colonize open areas with little competition, like the spillway near Stewart Lake.