Santa Fe, NM: Santa Barbara Campground to Aspen Basin
This 42-mile trek through the picturesque Pecos Wilderness high country features towering peaks, alpine lakes, and lots of wildlife.
Heading out the door? Read this article on the new Outside+ app available now on iOS devices for members! Download the app.
Set aside a long weekend to explore the pristine Pecos Wilderness high country. This route hovers near 11,000 feet, passing alpine lakes, expansive meadows, and views of the Sangre de Cristo peaks—several side trips offer more wildlife viewing opportunities.
Start at the Santa Barbara Campground and head south along the Rio Santa Barbara. After 10 miles, the route crests the Santa Barbara Divide, then travels along the foot of the Truchas Peaks—three neighboring 13,000-foot mountains. Four miles later, you'll traverse a broad ridgetop along Trailriders Wall and drop down to Pecos Baldy Lake. From here, the trail descends to Horsethief Meadow and passes three alpine lakes near Santa Fe Baldy. Finish off with a scenic traverse across Puerto Nambe, a grassy plateau with views of Lake Peak and Santa Fe Baldy, and a steep descent past Aspen Peak into Aspen Basin.
-Mapped by Bill Velasquez
Gas near Pecos Wilderness
Chevron – St Francis Plaza
Santa Fe, New Mexico 87505
505-983-9749
Conoco Phillips
215 Lincoln Avenue, Santa Fe, NM
505-820-0431
Gear near Pecos Wilderness
REI
500 Market Street #100
Santa Fe, NM 87501
505-982-3557
Sangre de Cristo Mountain Works
328 S. Guadalupe St.
Santa Fe, NM 87501
505-984-8221
Groceries near Pecos Wilderness
Kaune's Neighborhood Market
511 Old Santa Fe Trail
Santa Fe, NM 87505
505-982-2629
Whole Foods Market
753 Cerrillos Road
Santa Fe, NM 87505
505-992-1700
Restaurants near Pecos Wilderness
Back Road Pizza
1807 2nd St # 1
Santa Fe, NM 87505
505-955-9055
Aztec Café
317 Aztec
505-820-0025
Five & Dime General Store
58 E. San Francisco St.
Santa Fe, NM 87501
505-992-1800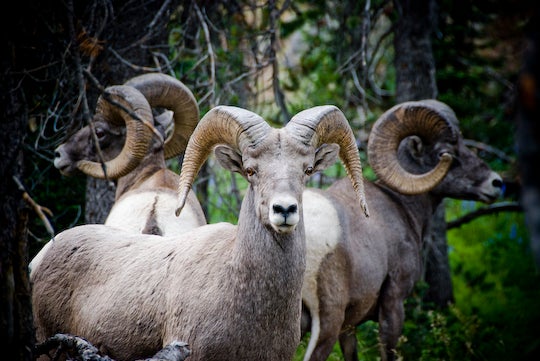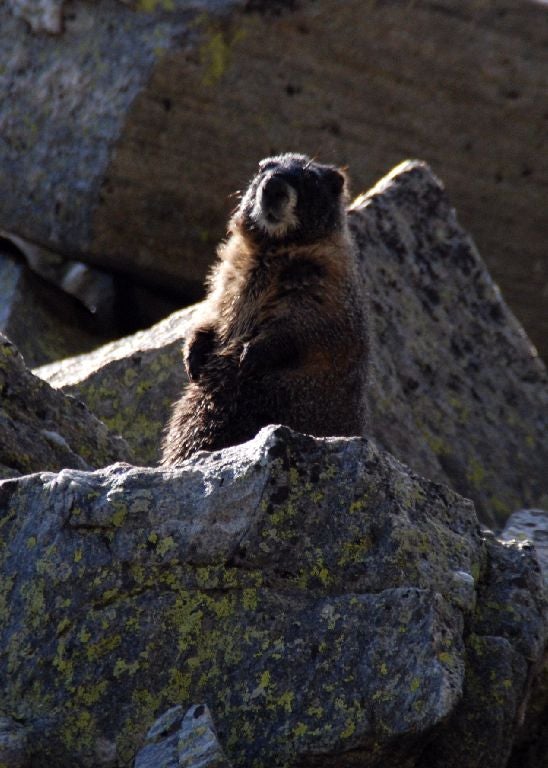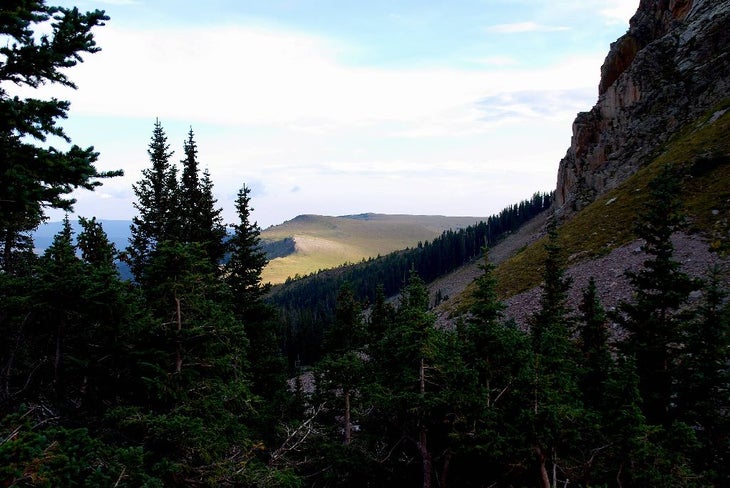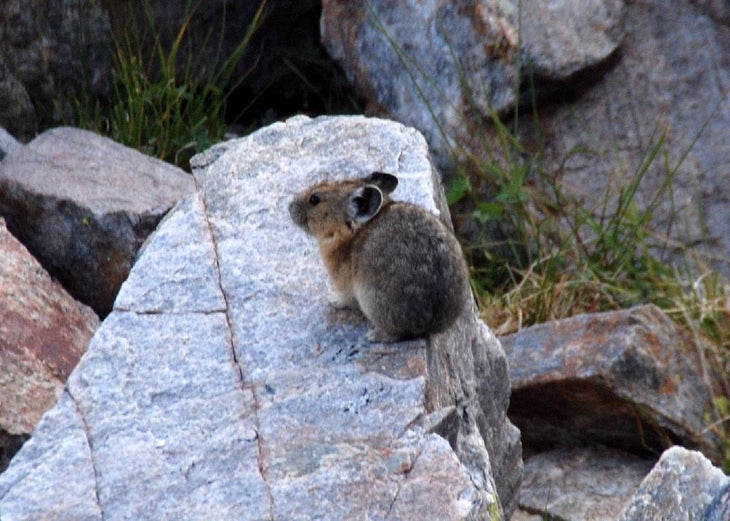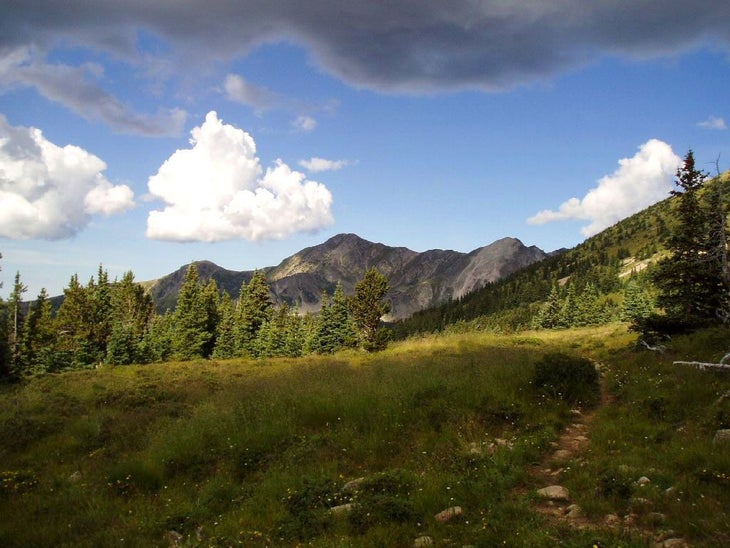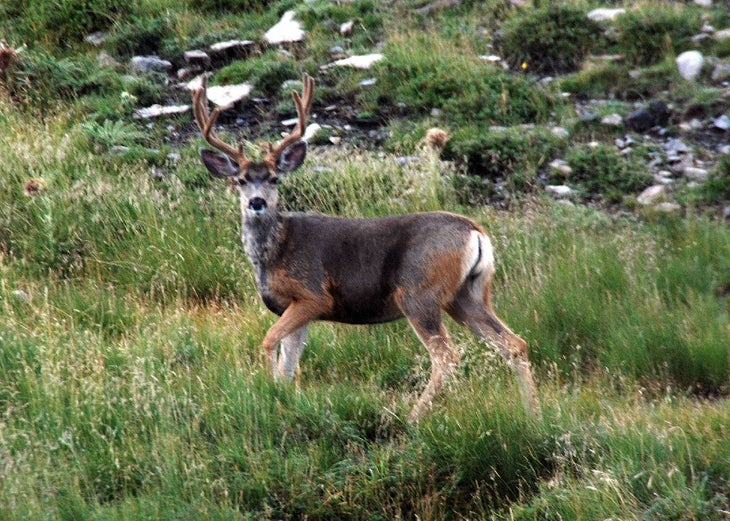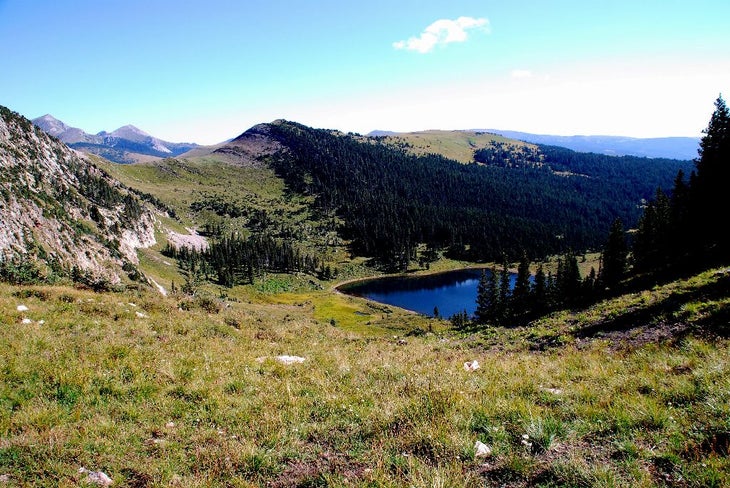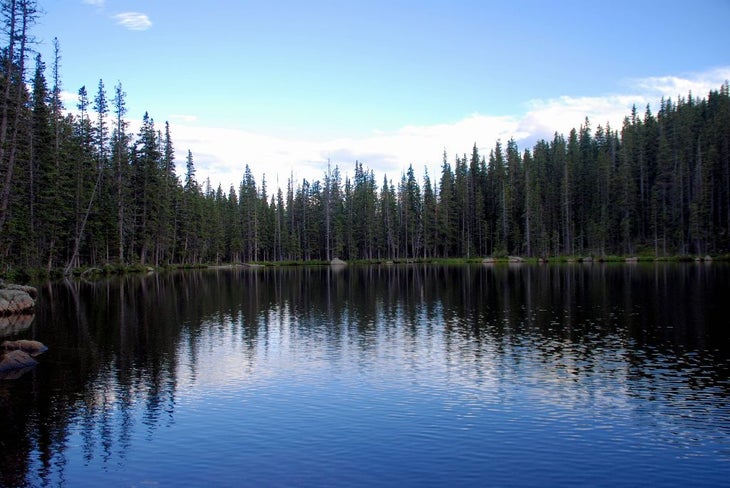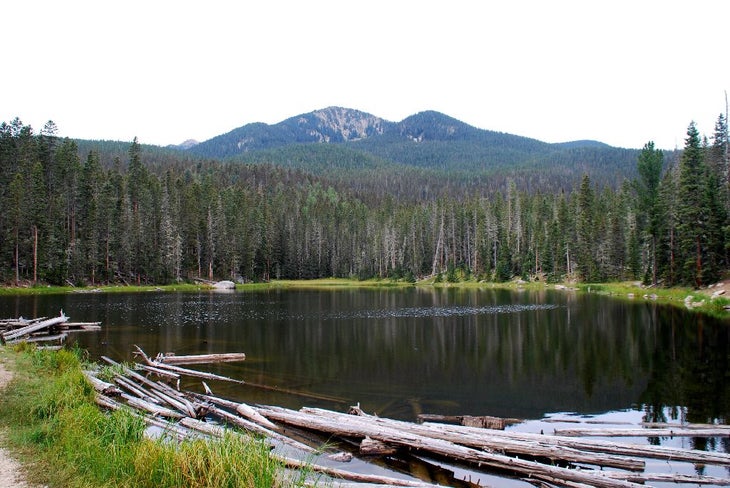 Trail Facts
Waypoints
PEC001
Location: 36.0846405, -105.6106262
From the trailhead at the east end of Santa Barbara Campground, pass though the fence and head south toward the Pecos Wilderness.
PEC002
Location: 36.069776, -105.6122589
Enter the Pecos Wilderness. Ahead, traverse marshy trails along the roaring Rio Santa Barbara.
PEC003
Location: 36.0574722, -105.6148758
Bear right @ Y-junction, and continue south. The trail climbs above the creek.
PEC004
Location: 36.0145187, -105.6117096
After crossing a large grassy meadow, cross a creek. In roughly 1 mile, climb up 6 switchbacks to a camping area.
PEC005
Location: 35.9882505, -105.6139326
Just past the remnants of an old sheepherder's cabin, set up camp on a ledge overlooking the West Fork Rio Santa Barbara. Next, continue hiking south.
PEC006
Location: 35.9771423, -105.6228104
Talus switchbacks lead up to the Santa Barbara Divide. Head south on Skyline Trail (No. 251) toward Truchas Lakes.
PEC007
Location: 35.9702263, -105.6345596
Truchas Lakes: These two lakes rest in the basin below towering rocky peaks.
PEC008
Location: 35.9673089, -105.6354332
At the junction of Skyline Trail (No. 251) and North Azul Trail (No. 264), follow Skyline Trail for an abrupt descent into a small meadow.
PEC009
Location: 35.9597714, -105.635519
Hike west toward Truchas Peak. Campsite: Turn left off main trail to find flat, hidden sites near a spring-fed creek.
PEC010
Location: 35.9574092, -105.641098
Follow the rocky trail as it winds below high peaks. Marmots and pikas rule the land.
PEC011
Location: 35.9483337, -105.6374283
Stay on Skyline Trail (No. 251) at the junction with NORSKI Trail (No. 255). Ahead, leave grassy slopes dotted with currant bushes for a traverse along Trailriders Wall.
PEC012
Location: 35.9455376, -105.6385727
The trail crests a saddle above treeline. Bear left @ Y-junction and follow the ridgeline to the south.
PEC013
Location: 35.9173965, -105.6387939
Continue straight @ 3-way at the Skyline Trail (No. 251)-Jack's Creek Trail (No. 257) intersection. Drop down to a marshy plateau where smaller pine trees sway in the wind.
PEC014
Location: 35.9123065, -105.6450462
Pecos Baldy Lake: This small lake is tucked beneath East Pecos Baldy. A short side trip on Trail No. 164 leads to the saddle above this lake. You'll find abundant views and possibly some wildlife.
PEC015
Location: 35.9104295, -105.6458187
Turn right @ 3-way, heading west. To find a campsite near a spring, follow the old trail to the southeast away from the lake basin.
PEC016
Location: 35.9089697, -105.6513977
The trail winds to the southwest beneath East Pecos Baldy and Pecos Baldy. Optional: Follow the side trail up East Pecos Baldy if time allows.
PEC017
Location: 35.892944, -105.6648302
Continue straight @ 3-way junction. Descend through pine and fir as you meander along seasonal Rito Perro Creek.
PEC018
Location: 35.8822365, -105.6859512
Cross Panchuela Creek, then begin a very steep, but short climb up eroded hillside.
PEC019
Location: 35.8782713, -105.7106209
A rocky descent leads to picturesque Horsethief Meadow. Keep hiking south.
PEC020
Location: 35.8609734, -105.7107391
Follow Skyline Trail (No. 251) at the junction with Cave Creek Trail (No. 288). Next, cross Cave Creek and hike southwest.
PEC021
Location: 35.860569, -105.7116928
Campsite: A mossy shelf near the flowing creek is a good place to pitch your tent. Look for well-used campfire pit.
PEC022
Location: 35.846611, -105.7208557
Turn right onto Lake Johnson Trail (No. 267) @ 3-way junction for a climb to Lake Johnson.
PEC023
Location: 35.8547962, -105.7357264
Lake Johnson: A sunny, trout-filled lake at the foot of Redondo Peak. You'll find camping north of the hillside above the lake. Do not camp in the lake basin. Next, retrace route back to Waypoint 22 and turn right @ junction, heading south.
PEC024
Location: 35.8322639, -105.7197266
Skirt meadow and continue on Skyline Trail (No. 251). Pass a small pond on the way to Stewart Lake.
PEC025
Location: 35.8310706, -105.724225
Stewart Lake: A short side trip off the trail leads to a perfect rest spot near the lake.
PEC026
Location: 35.8239174, -105.7271271
Turn right (west) @ T-junction. Begin climb alongside cascading creek.
PEC027
Location: 35.825573, -105.7361126
Turn left onto Winsor Trail (No. 254) for a climb to Spirit Lake. Ahead, cross Winsor Creek in the small opening where the old Skyline Trail used to veer off. Make sure to stay on the trail that crosses the creek at this point.
PEC028
Location: 35.8188571, -105.738945
Campsite: A small, flat shelf above a more used campsites is a good place to camp off-trail and hidden from lake.
PEC029
Location: 35.8175696, -105.7393312
Spirit Lake: The last of your backcountry lake stops. It's theorized that Spirit Lake gets its name from the Roman Catholic Holy Trinity: the Father, the Son, and the Holy Spirit.
PEC030
Location: 35.8107948, -105.7534714
Enter thick cool forest where the terrain flattens. Skyline Trail (No. 251) and Winsor Trail (No. 254) reconnect here. Continue west toward Puerto Nambe.
PEC031
Location: 35.8136292, -105.7607117
Puerto Nambe: The trail enters a high grassy plateau with views of Lake Peak and Santa Fe Baldy. Follow Winsor Trail (No. 254) for a steep descent into the valley below.
PEC032
Location: 35.8124352, -105.7676163
Continue west on Winsor Trail (No. 254). Nambe Trail (No. 160) descends to a camping area on the right.
PEC033
Location: 35.8128738, -105.7808914
Continue on Winsor Trail (No. 254).
PEC034
Location: 35.8089752, -105.7851028
Keep straight @ 3-way (trail on the left leads to Nambe Lake). The terrain flattens as it travels through a small opening with a raging creek. Ahead, begin a gradual climb to the wilderness boundary.
PEC035
Location: 35.8072319, -105.7995453
Stay straight (southwest) on Winsor Trail (No. 254) @ 3-way junction. Continue hiking through the shady side of the mountain. Cooler temps are the norm here.
PEC036
Location: 35.8028829, -105.8026314
Pecos Wilderness Boundary: Leave the Pecos Wilderness as you pass through the fence. Next, begin steep descent through aspen groves to the trailhead.
PEC037
Location: 35.7955211, -105.8049166
The route finishes at Aspen Basin and Ski Santa Fe parking lot. Use the pay phone near the ski station to call your ride, or pick up your shuttle car to return to Waypoint 1.
Bighorn Sheep
Location: 35.9713032, -105.6301117
Bighorn sheep frequent this area. Yield when you see them on the trail and do not feed or approach them.
Marmot
Location: 35.9570619, -105.6404114
Trailriders Wall
Location: 35.956506, -105.640111
View of the wall from Marmot Town.
Pika
Location: 35.9558113, -105.6402397
Truchas Peaks
Location: 35.9170334, -105.6493378
Climb to the saddle above the lake on Trail 164 for nice views.
Buck
Location: 35.9171724, -105.6488657
You might be surprised by what you see above the lake.
Pecos Baldy Lake
Location: 35.9093172, -105.6503248
Lake Johnson
Location: 35.8544136, -105.7351255
Stewart Lake
Location: 35.831175, -105.7240105