Santa Fe, NM: Horseshoe Lake
Follow a primitive trail--and keep an eye out for alpine-loving marmots and big horn--on this 11.5-mile overnight to Horseshoe Lake in the Carson National Forest's Pecos Wilderness.
Heading out the door? Read this article on the new Outside+ app available now on iOS devices for members! Download the app.
Perfect for hikers craving a sweet, secluded spot in the Pecos, this 11.5-mile overnight begins with a gradual forested climb on the well-established Serpent Lake Trail #19 and crosses into the wilderness near mile 3 (where the climbing also mellows). This route bypasses the 0.25-mile trail to Serpent Lake and instead branches south on a faint path just before the main trail begins climbing toward Jicarita Peak.
Be sure to bring your navigational tools—a topo map, compass and GPS—as the second half of this hike isn't on area maps and requires some route-finding skills to stay on track. The trail is in relatively good shape as it skirts treeline headng south and climbs a ridgeline toward the hike's high point at mile 4.7. It's a gradual downhill from there to the shores of Horseshoe Lake where you're likely to be the only campers at little-used and pristine sites on the lake's south side.
Note: Help to preserve the lake basin by following LNT principles: packing out all trash and paper, camping well away from the shoreline, and using existing sites and fire rings, or refraining from fires completely.
-Mapped by Bill Velasquez
LOCAL LINKS
GAS
Chevron – St Francis Plaza
Santa Fe, New Mexico 87505
505-983-9749
Conoco Phillips
215 Lincoln Avenue, Santa Fe, NM
505-820-0431
GEAR
REI
500 Market Street #100
Santa Fe, NM 87501
505-982-3557
Sangre de Cristo Mountain Works
328 S. Guadalupe St.
Santa Fe, NM 87501
505-984-8221
GROCERIES
Kaune's Neighborhood Market
511 Old Santa Fe Trail
Santa Fe, NM 87505
505-982-2629
Whole Foods Market
753 Cerrillos Road
Santa Fe, NM 87505
505-992-1700
RESTAURANTS
Back Road Pizza
1807 2nd St # 1
Santa Fe, NM 87505
505-955-9055
Aztec Café
317 Aztec
505-820-0025
Five & Dime General Store
58 E. San Francisco St.
Santa Fe, NM 87501
505-992-1800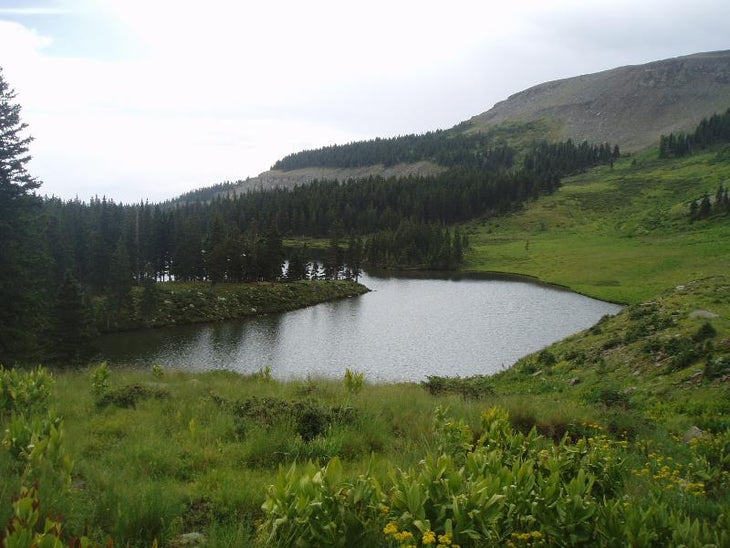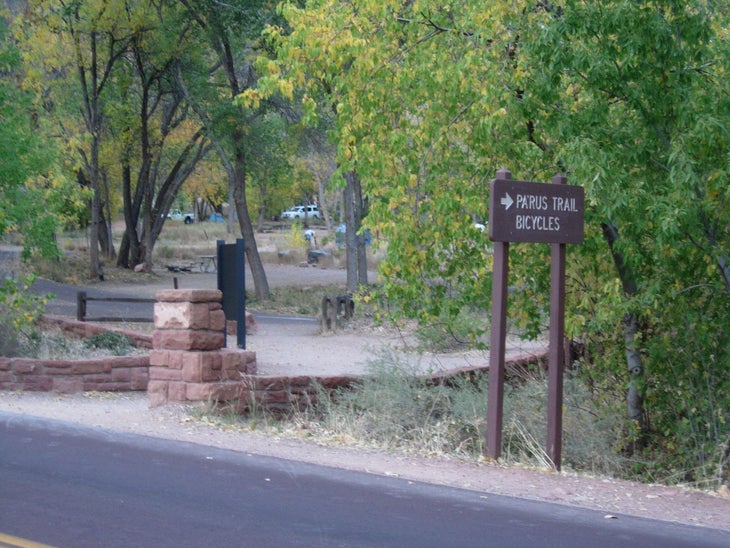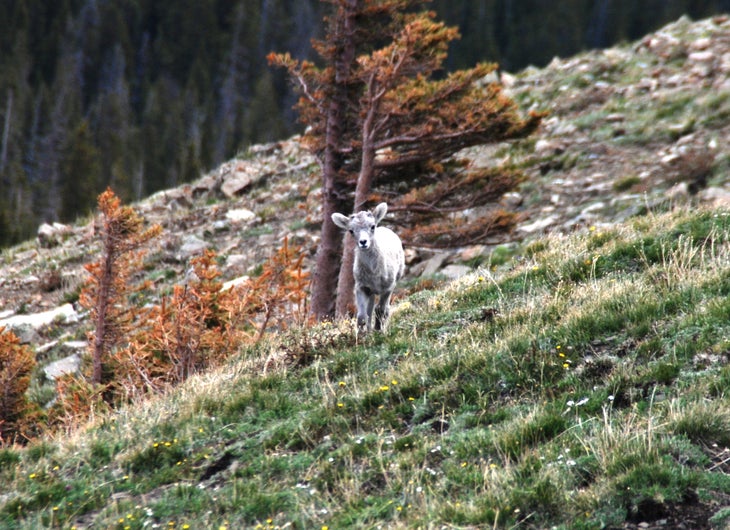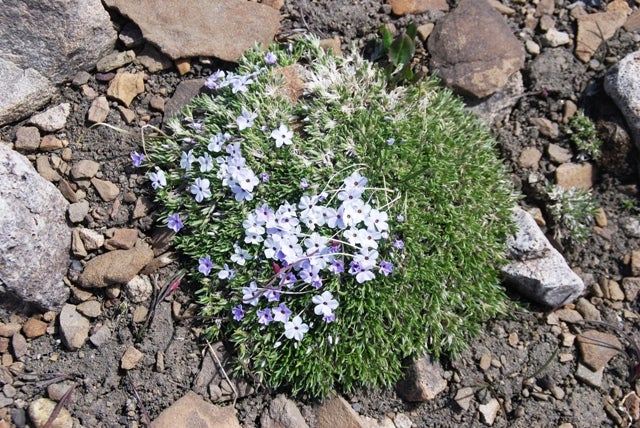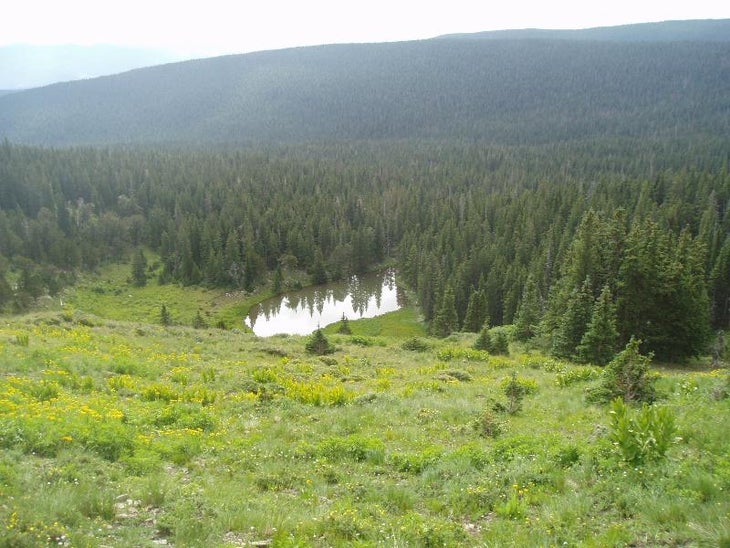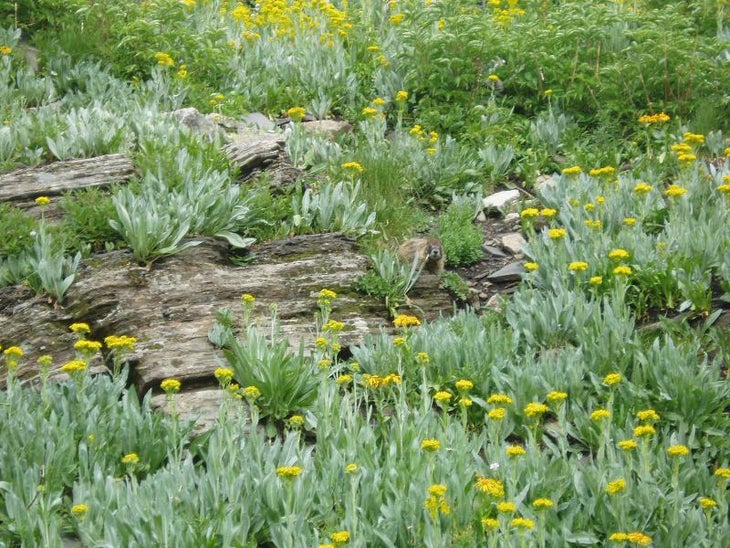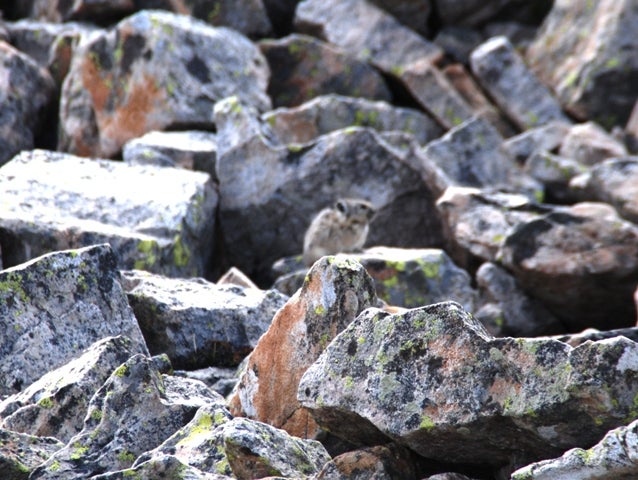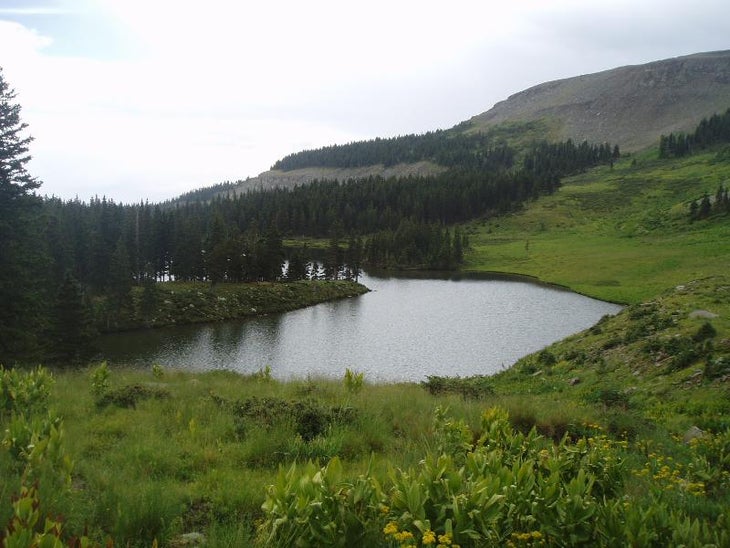 Trail Facts
Waypoints
HSL001
Location: 36.057738, -105.500786
Park in the small lot at the Alamitos Trailhead. Leave room for others (including horses trailers) to access the trail and bring water (none is available at the trailhead).
HSL002
Location: 36.058137, -105.505314
From the trailhead, you'll cross a stream and follow a wide path. Join the narrower Trail #493 here and begin climbing through the forest.
HSL003
Location: 36.057232, -105.512422
Dip down to cross a small ditch. This landmark at mile 0.75 ensures you're on the right path.
HSL004
Location: 36.045837, -105.533874
The trail turns south near mile 1.5 and climbs steeply for another 1.5 miles to the Carson National Forest Wilderness boundary where the climbing mellows.
HSL005
Location: 36.043226, -105.540156
To continue toward Horseshoe Lake, you'll bypass this right-hand turn toward Serpent Lake and follow a faint trail leading left in about 150 feet. If you'd like to add a half-mile to your trip, consider a quick round-trip detour to Serpent Lake for a lunchtime picnic.
HSL006
Location: 36.042117, -105.540875
If you started gaining elevation on Trail #19, you may have gone too far and missed the left-hand turn toward Horseshoe Lake. This waypoint is just over 100 yards south of Trail #19 on the Horseshoe Lake Trail.
HSL007
Location: 36.040467, -105.541283
The 2.4-mile stretch between Trail #19 and the lake heads south below a ridgeline to the west. The trail is little-used and unmaintained, so it can be difficult to follow. Head generally south and cross-reference map features and waypoints often.
HSL008
Location: 36.038017, -105.541298
Hovering around 11,800 feet as it follows the ridge contour, the trail skirts treeline. Continue south near the line of vegetation and follow the ridgeline around toward the open hillside which you'll begin climbing in about 0.3 mile.
HSL009
Location: 36.032108, -105.535912
The trail is intuitive, but continue referencing navigational tools to make sure you're on the right track. From this point, it's a short climb up the rocky alpine slope to cross the ridge up ahead.
HSL010
Location: 36.031197, -105.536302
Instead of cutting across the slope directly, trace a gentle switchback above this rocky area by climbing slightly west and angling eastward toward the ridge.
HSL011
Location: 36.030243, -105.534218
The trail's high point is on the ridgeline at mile 4.7 and sits just below 12,100 feet. Marvel at the mountain views to the east before turning downhill toward Horseshoe Lake.
HSL012
Location: 36.028003, -105.534523
Look left for a view of a smaller lake well below the trail. Continue south for this route's lakeside destination.
HSL013
Location: 36.024652, -105.536288
If rocky ledges and outcroppings block your path to the lake, just pick your way across and above them. Up ahead, you'll begin the gradual 200-foot descent into the lake basin.
HSL014
Location: 36.020902, -105.53588
Cross this small, intermittent stream just before reaching the lakeshore.
HSL015
Location: 36.019661, -105.534142
This spot at the edge of the lake is a great place to catch morning views of marmots playing on the lake's west side.
HSL016
Location: 36.018073, -105.532222
Find a campsite on the south end of the lake. Next day: Pack up camp and return to the trailhead.
Horseshoe Lake
Location: 36.020637, -105.535597
The pristine surrounds of Horseshoe Lake as seen from the trail. Do your part and follow LNT principles to help preserve the lake basin.
Trail
Location: 36.043227, -105.540075
This unmarked turn leads to Horseshoe Lake, stay to the left of the tree.
Baby Big Horn
Location: 36.030733, -105.535612
Keep an eye out for big horn sheep that frequent the area.
Flowers
Location: 36.030499, -105.53484
Alpine flowers are abundant at this altitude in the springtime. Tread lightly, alpine meadows and terrain are fragile.
Small Lake
Location: 36.028009, -105.534443
This lake below the trail looks like a tempting spot to camp, but continue south. You'll be glad you did.
Marmot
Location: 36.023772, -105.536929
Fat fellows like these also frequent rocky outcroppings and the areas alongside this high-altitude trail.
Pika
Location: 36.02019, -105.537715
The talus slopes above the lake also host pika like this little guy.
Horseshoe Lake
Location: 36.020052, -105.537586
This view of the lake from the slopes above its west side show the peninsula that lend the lake its name.