Santa Fe: Enchanted Forest (Winter Route)
The snow-draped Enchanted Forest is the backdrop for this 5.3-mile ski or snowshoe trip that offers several overlooks and route options outside Taos.
Heading out the door? Read this article on the new Outside+ app available now on iOS devices for members! Download the app.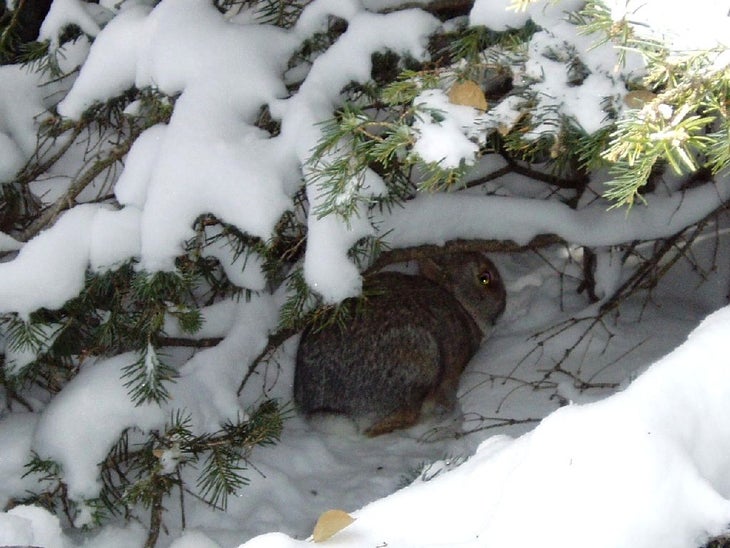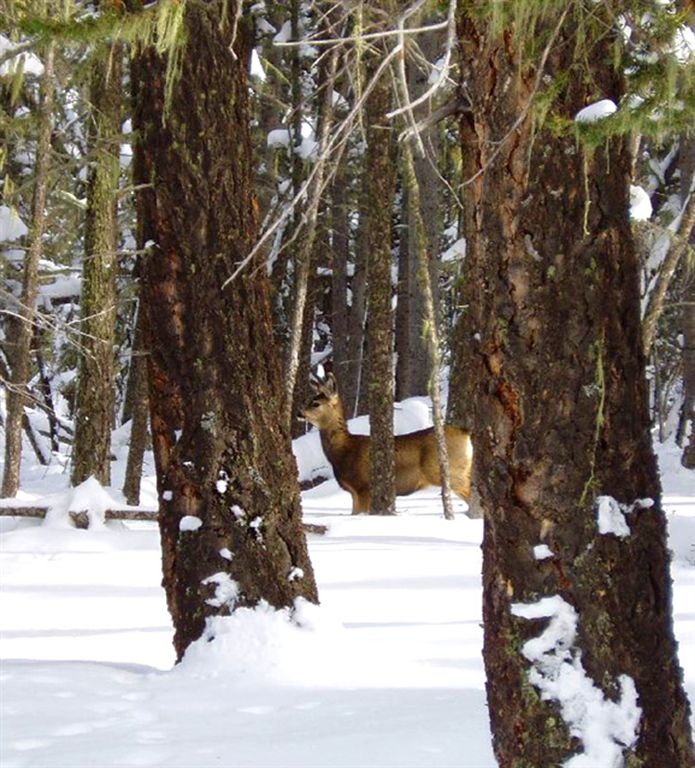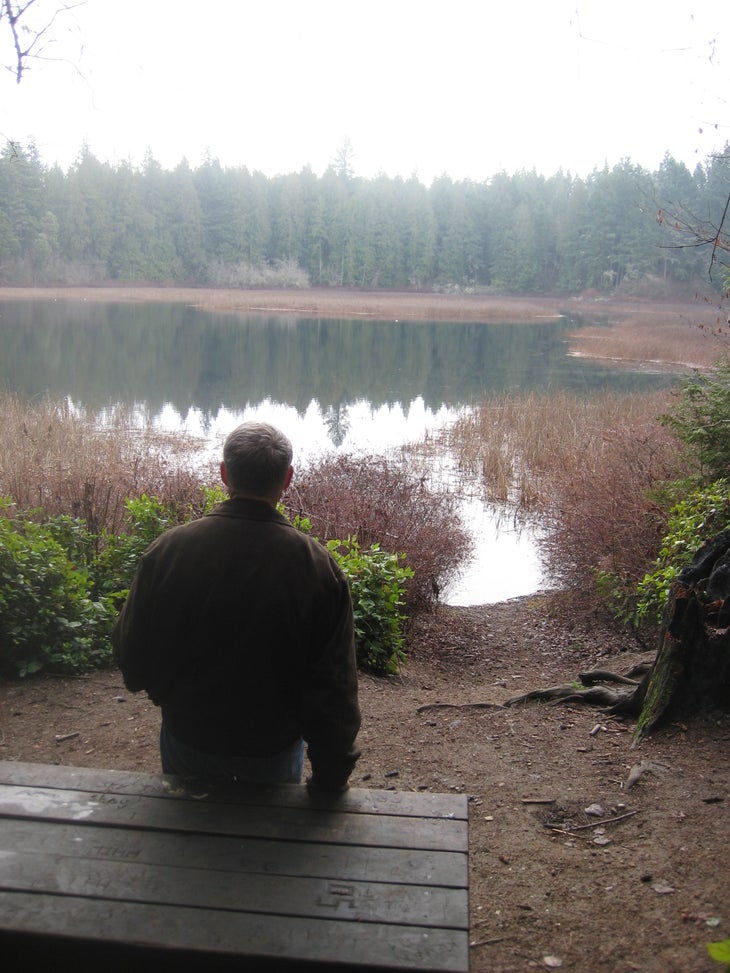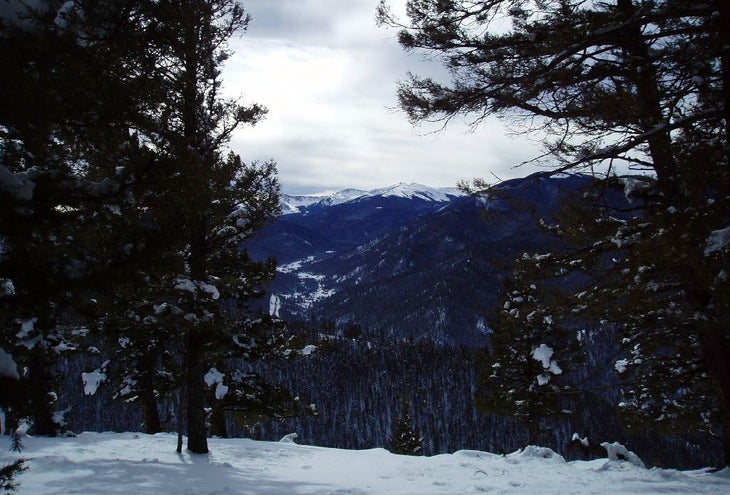 Trail Facts
Waypoints
ENF001
Location: 36.7000503540039, -105.347900390625
Pick up pass from warming hut, then point skis or snowshoes SW on March Hare. In 500 ft., take hard R @ 4-way onto Powderpuff (glide past intersecting trails)
ENF002
Location: 36.6993217468262, -105.350601196289
Go R @ 4-way onto aptly named Face Flop Drop. In 350 ft., turn L @ 4-way onto Northwest Passage. Ahead, multiple trails cross path
ENF003
Location: 36.6999588012695, -105.358200073242
Continue S; scan snowy forest for silhouettes of watchful deer; cottontail rabbits hide in tree wells
ENF004
Location: 36.701961517334, -105.361701965332
Stay straight, heading NW @ 4-way with Judy's Lead. Ahead, steep trail rounds to SW
ENF005
Location: 36.6993789672852, -105.366996765137
Keep straight where Abracadabra intersects trail
ENF006
Location: 36.6978492736816, -105.374603271484
Overlook: From this clearing, statuesque conifers frame distant snowcapped Sangre de Cristo Mtns. and remote Latir Peak Wilderness; head S
ENF007
Location: 36.6925888061523, -105.376998901367
Trail loops back N on .1-mi. Piece de Resistance (becomes Long John, then Little John). Enjoy views from this spot overlooking Wheeler Peak, Gold Hill, Upper Valley
ENF008
Location: 36.699291229248, -105.365600585938
Keep R @ Y (stay on Little John)
ENF009
Location: 36.6994285583496, -105.361099243164
Turn R @ 3-way onto Sherwood Forest for brief descent; pass Malaboggen and Linda's Leg in next 300 yds.
ENF010
Location: 36.696361541748, -105.36009979248
Keep straight @ 3-way; Powderpuff and March Hare enter on L
Snow Bunny
Location: 36.700511932373, -105.358245849609
©Bill Velasquez
ENF011
Location: 36.6956405639648, -105.357299804688
Trail zigs N and becomes Jabberwocky Trail
ENF012
Location: 36.6975593566894, -105.354797363281
L @ Y with Molly B. Denum; take Jabberwocky back to hut to close loop
Yet another deer in the trees
Location: 36.7010040283203, -105.35725402832
©Bill Velasquez
Overlook
Location: 36.6974945068359, -105.374900817871
©Bill Velasquez
Piece de Resistance
Location: 36.6928596496582, -105.377235412598
Look out onto Wheeler Peak, Gold Hill, and Upper Valley. ©Bill Velasquez