Santa Fe: Caballo Mountain
Trek 14.4 miles on less-traveled trails to a 10,000-foot summit over the Valles Caldera, a giant volcanic bowl in the shadow of the Jemez Mountains.
Heading out the door? Read this article on the new Outside+ app available now on iOS devices for members! Download the app.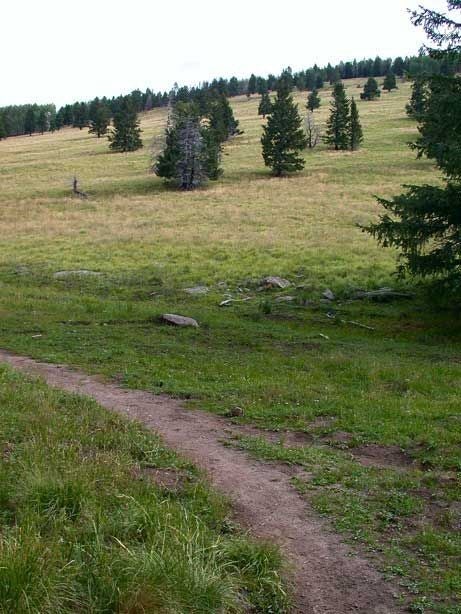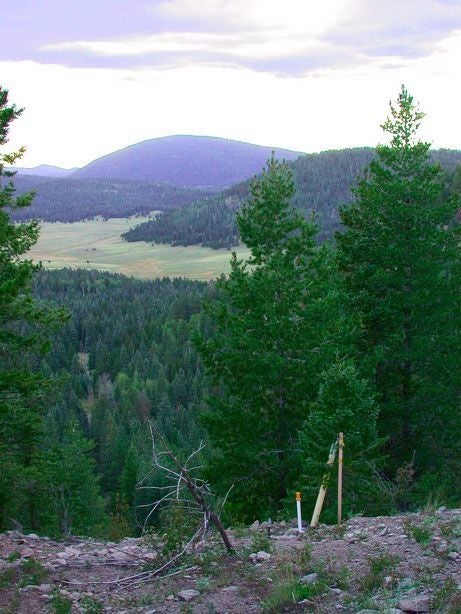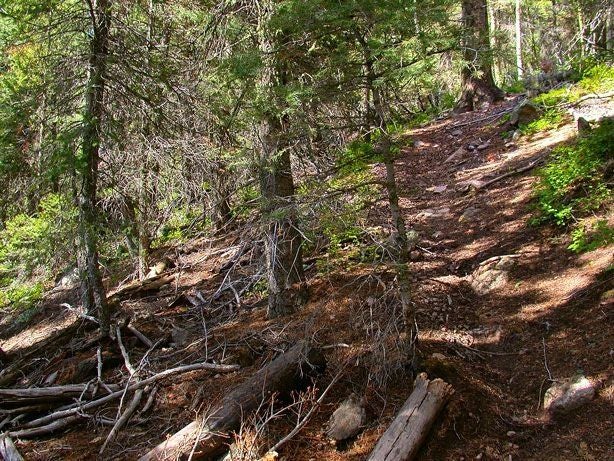 Trail Facts
Waypoints
Grassy Slope
Location: 35.9087448120117, -106.392189025879
The trail is joined from the right as you emerge from the trees into Cañada Bonita. ©Scott Valentine
Valley Views
Location: 35.9244384765625, -106.391639709473
©Scott Valentine
Pitched Ascent
Location: 35.9473495483398, -106.378532409668
©Scott Valentine
Local Color
Location: 35.9528427124023, -106.371711730957
©Scott Valentine
CAB001
Location: 35.895881652832, -106.393402099609
Hit the trail early to beat the afternoon heat; hike NE from car
CAB002
Location: 35.8985786437988, -106.388198852539
Bear L onto slight uphill
CAB003
Location: 35.9089698791504, -106.392303466797
Keep straight as two trails merge; leave scrub pines and aspens and enter sun-bleached Cañada Bonita Valley
CAB004
Location: 35.9143104553223, -106.398498535156
Views from Valles Grande to Cañada Bonita Valley; stay on trail
CAB005
Location: 35.918571472168, -106.396202087402
Pass two gates
CAB006
Location: 35.9217758178711, -106.393432617188
Hike N through clearing where maintenance roads branch out; continue to Guaje Trail, a few hundred yds. ahead
CAB007
Location: 35.9244728088379, -106.392112731934
Bear L, staying on trail. To W is 15-mi.-wide Valles Caldera, created by the Jemez Volcano, now home to NM's largest elk herd. Go L onto unmarked forest road
CAB008
Location: 35.9392623901367, -106.389205932617
Arrive at narrow ledge; Caballo Mtn. rises to the NE with the city of Los Alamos to the S. Continue hiking W down long switchbacks
CAB009
Location: 35.9378204345703, -106.382102966309
Trail levels; vegetation is lush when creek is running
CAB010
Location: 35.9373207092285, -106.374000549316
Bear L @ Y; trail is spotty, aim E toward Caballo Mtn.
CAB011
Location: 35.9461517333984, -106.378196716309
Bear N past spur trails while hiking a steep, tree-littered slope
CAB012
Location: 35.9529685974121, -106.372497558594
Enter Santa Clara Indian Reservation (stay off private land); head E up 45° slope to views of Los Alamos
CAB013
Location: 35.9539413452148, -106.364601135254
Hike through thick growth; nearby, glimpse 10,496-ft. Caballo