Santa Cruz, CA: West Cliff Drive
Cruise, walk, run, blade, or skate this 5-mile out-and-back with views of world-class surfers, jagged coastline, and jaw-dropping sunsets.
Heading out the door? Read this article on the new Outside+ app available now on iOS devices for members! Download the app.
West Cliff Drive, Santa Cruz's own Rodeo Drive minus the chiwawas and designer labels, is a 2.5-mile paved path paralleling the Monterey Bay. Users can park at just about any point along the path either on side streets or parking lots speckled across the path.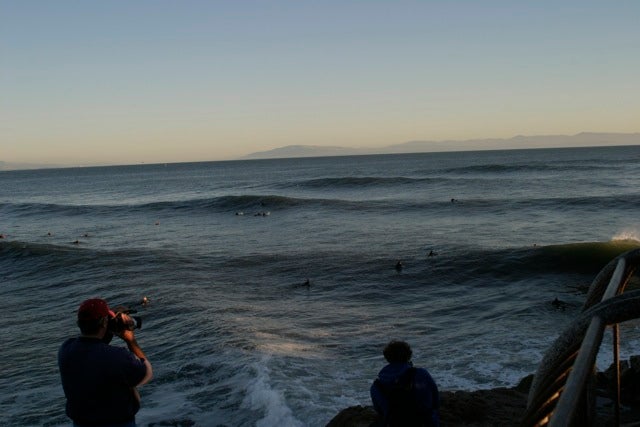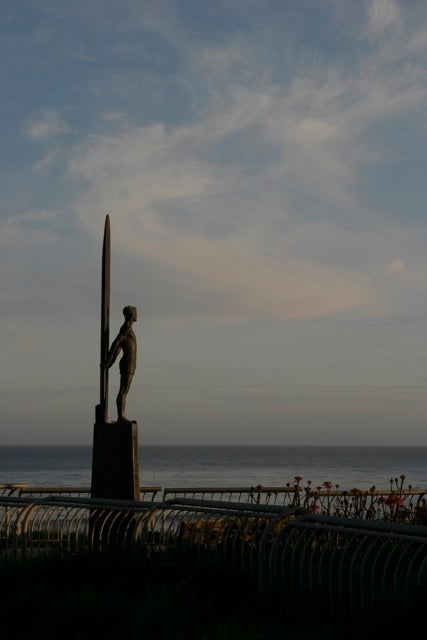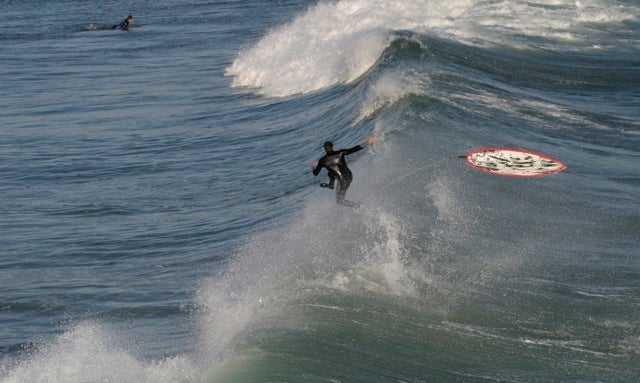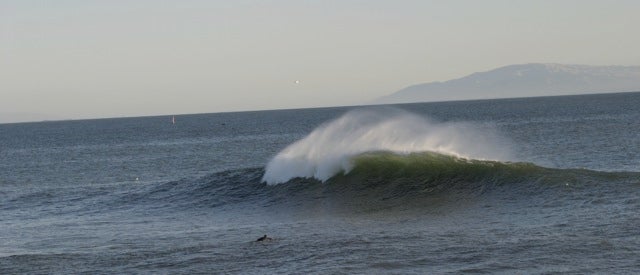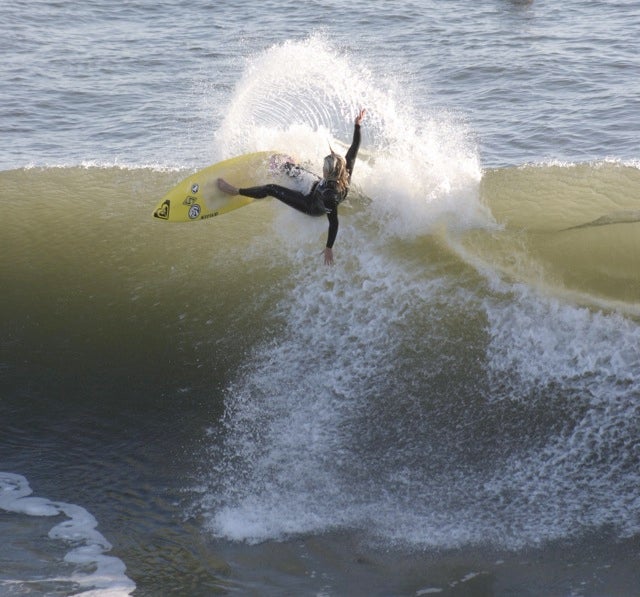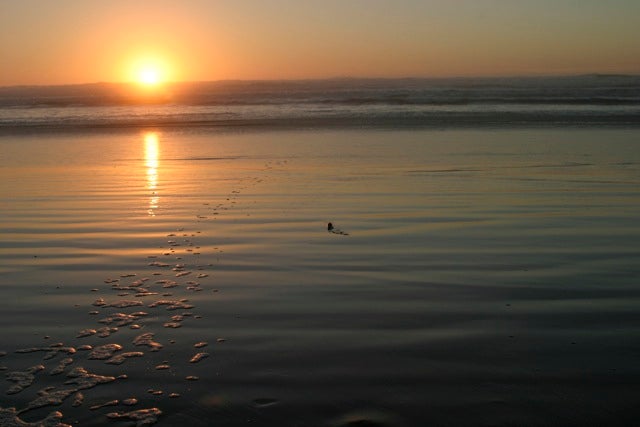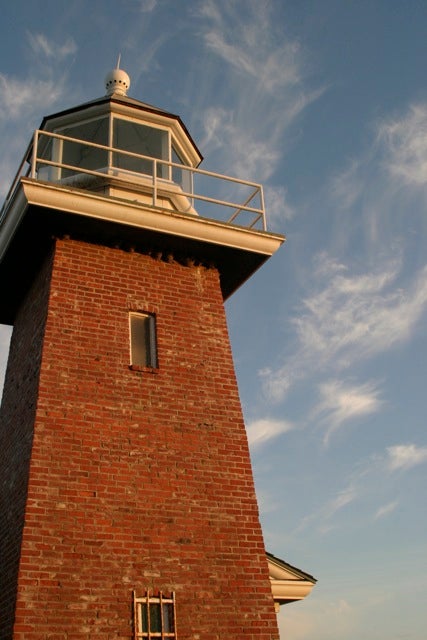 Trail Facts
Waypoints
WPT001
Location: 36.9595871, -122.0257187
From Gharkey Street and West Cliff Drive, this is the path's official beginning before dipping down to the beach boardwalk and away from West Cliff Drive.
WPT002
Location: 36.9521382, -122.0260692
Steamer Lane: World-class surfing, big wave days and international competitions all take place at this Northern California break.
WPT003
Location: 36.9520181, -122.0288157
Have a dog? Technically leashes are required at this beach, but locals have been bucking the system for years and unofficially taken over this stretch of sand.
WPT004
Location: 36.9505263, -122.0446515
The only house on the western side of West Cliff, it was not uncommon to see multiple structures before the ocean claimed the cliffs they were perched on.
WPT005
Location: 36.9496989, -122.0560831
The path ends at Natural Bridges State Park. To head back, make a U-turn and retrace your steps back to path's beginning.
Big Wave Day At Steamer Lane
Location: 36.9514437, -122.0258707
Dog Beach
Location: 36.9520396, -122.0286441
Santa Cruz Surf Statue
Location: 36.9547103, -122.0247602
Commissioned to honor local surfers, rarely does a day go by that a hawaiian lay is not placed around his neck.
Bailing Out
Location: 36.9516837, -122.025978
Large Offshore Break
Location: 36.9518381, -122.0254523
Steamer Lane
Location: 36.9520824, -122.0258814
At this world-class surf break it is not uncommon to see some of the world's best big wave riders carving up the waves.
Natural Bridges State Park
Location: 36.9496088, -122.0575261
Santa Cruz Beach Boardwalk
Location: 36.9636262, -122.020576
Views from West Cliff look out over the wharf, Boardwalk and main beach.
Santa Cruz Lighthouse
Location: 36.9514094, -122.0267075
Take five and check out the surf museum open inside the lighthouse. Ancient boards and blurry black and white photos await.